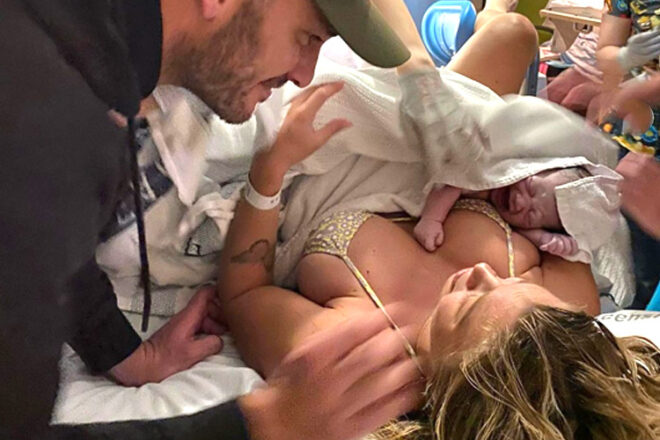 Australian fitness influencer Tammy Hembrow and fiance Matt Poole have welcomed their first baby together.
The 28-year-old posted to her Instagram Sunday to make the announcement that their little girl had finally made her appearance earthside. She posted a number of photos showing her labour journey, which included standing in the shower and being surrounded and supported by her many sisters.
"The absolute hardest yet most rewarding thing I've ever done. An unmedicated VBA2C. No words. Birth story to come. For now just resting in my love bubble with my perfect little girl 🫧💕🥹🫶🏼 wow"
View this post on Instagram
Matt also shared the news on his Instagram letting his followers know that their little girl, a Gemini baby had arrived.
"Our little girl, perfect in every way 🥰 Mum was incredible and so strong. It's been a roller coaster twenty four hours but welcoming her into the world has made everything better. She's beautiful, 12 fingers and all 😍💕💕"
View this post on Instagram
Tammy shared with her 15 million Instagram followers that they were given a surprise during an ultrasound last month. She posted on her Instagram story that the scan had shown that her baby girl had twelve fingers.
The rare genetic mutation which is called Polydactyly is something that runs in Tammy's family, herself, two of her sisters, her brother, and her mum all being born with extra fingers. The social media star did clarify that they will be removing the extra fingers.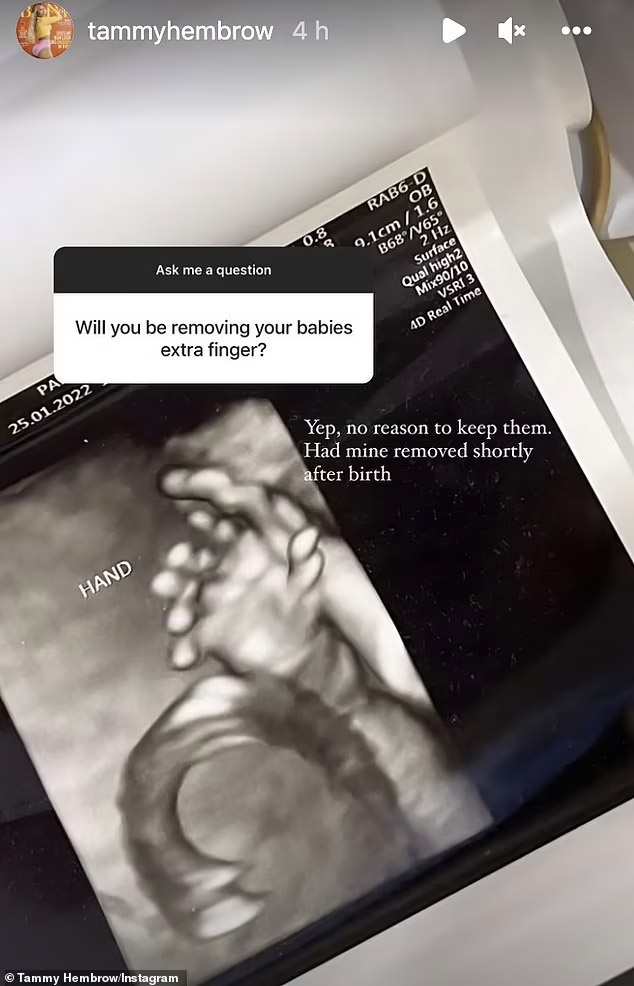 The new baby whose name we don't know yet is the new little sister to Tammy's other two children that she shares with her previous partner, six-year-old Wolf and five-year-old Saskia.
View this post on Instagram
The couple who got engaged in November last year made the announcement that they were expecting a month later in December, posting a beautiful video that featured the couple as well as Tammy's first two children Wolf and Saskia all dressed in black. The video was captioned:
"🤍🕊 Our hearts are so full"
View this post on Instagram
Following the video, Tammy posted a set of photos of the family of four, showing off her growing baby bump, and a photo of her and Matt.
I appreciate all the love more than you know. I still can't believe I'm going to be a mama of 3! My heart just might explode 🥺♥️ I'm growing another little life!!
View this post on Instagram
We wish this beautiful blended family all the congratulations and can't wait to follow them on their next journey together.
Read next …
There's plenty of celebrity baby news, here's what you may have missed:
Join our Facebook pregnancy groups
Expecting a baby? Join one of the Mum's Grapevine pregnancy Facebook groups for 24/7 non-judgemental support from other mums due at the same time as you.
Click here >> Mum's Grapevine Facebook Groups  << and find your group today!