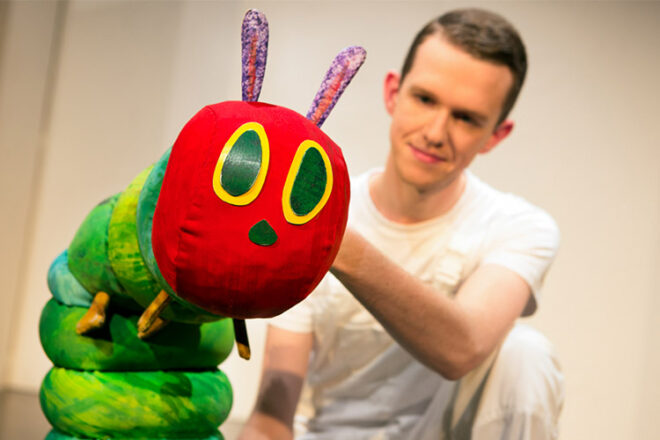 Calling all big and small fans of The Very Hungry Caterpillar. The Very Hungry Caterpillar Show returns to Australia with a national tour including performances in Melbourne, Perth and Sydney in July, 2022.
One of the most iconic children's stories of all time, Eric Carle's The Very Hungry Caterpillar has sold over 45 million copies and now emerges from the page in a joyous and masterful theatrical experience, created by Jonathan Rockefeller.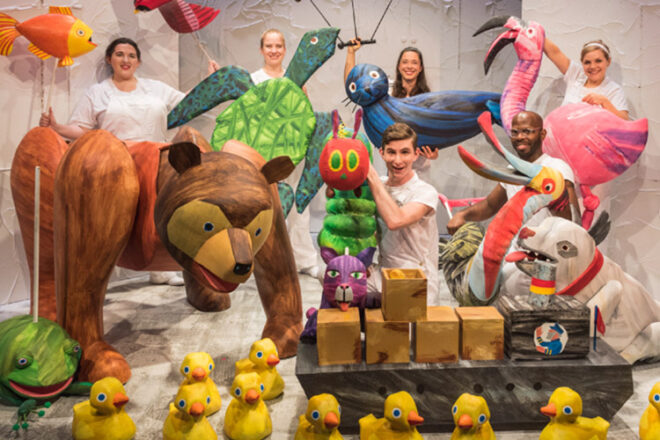 Brought to life with a menagerie of no less than 75 loveable puppets, this critically-acclaimed production faithfully adapts four of Carle's stories including Brown Bear, Brown Bear, What Do You See?, Ten Little Rubber Ducks, The Very Busy Spider and of course, the star of the show – The Very Hungry Caterpillar.
A delight for those just discovering Carle's stories, and for the generations who grew up with his iconic books, this enchanting Australian-made show transports audiences into a pop-up-like version of Carle's world that will excite, educate and entertain the whole family.
The Very Hungry Caterpillar emerges off the page in a masterful theatrical experience for children 18 months+ and their adults.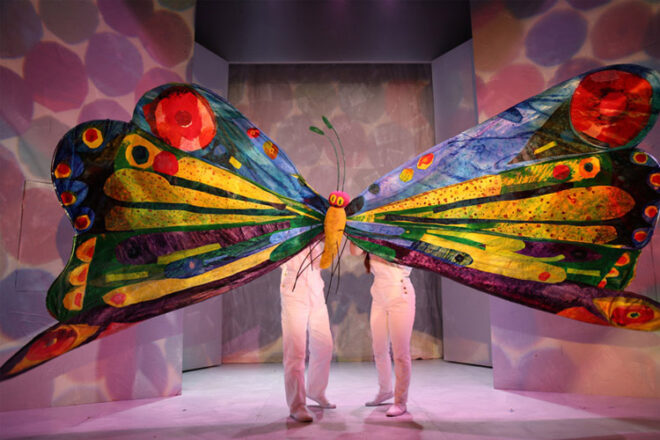 The Very Hungry Caterpillar Tour Dates
Melbourne: 2nd, 3rd and 5th July 2022
Athenaeum Theatre
Tickets on sale at Ticketek.
Upcoming shows
Perth: Mon 11 July – Sat 16 July, 2022
State Theatre Centre of WA
Sydney: Wed 13 July – Sat 23 July, 2022
Sydney Opera House