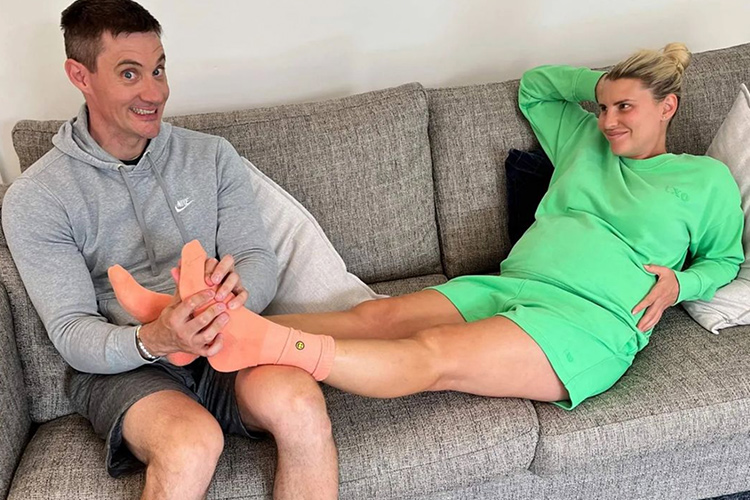 Fitness trainer and author Tiffiny Hall and husband Ed Kavalee have welcomed their second child, a little Gemini girl named Vada, born in May.
Announced to her 226k followers on Instagram, the former Biggest Loser trainer, now TXO founder, shared what has become a classic Instagram announcement photo. Her beautiful black and white close-up of her newborn holding her finger is simply captioned:
"Arnold's little sister has arrived. Welcome Vada Kavalee💕 30.5.2022"
View this post on Instagram
Upon announcing the happy news, messages of support and congratulations came flooding in, with Megan Gale saying:
"Beautiful news. Congrats guys ♥️" and broadway singer Lucy Durack commenting:
"Congratulations @tiffhall_xo and @therealedkavalee!!! Welcome little Vada and congratulations on the promotion Arnold! Wonderful news all round!!! Xox 
Five year old, Arnold or Arnie, is of course the one promoted to big brother.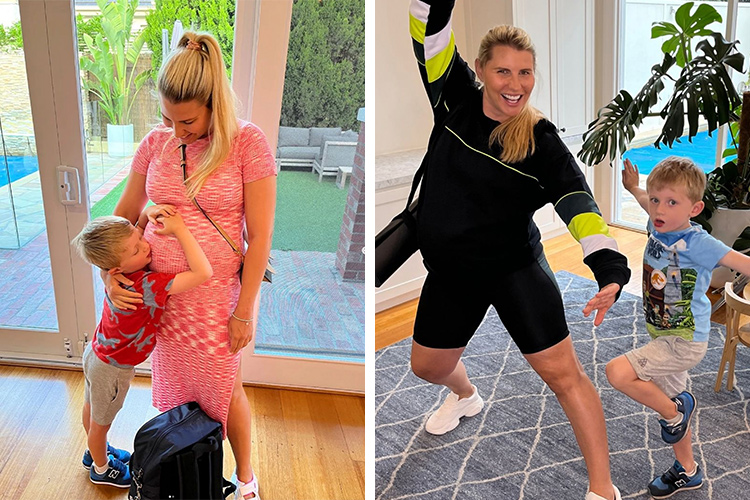 You might remember back in December last year, Tiffiny announced her pregnancy by captioning a shot of her cradling her baby bump:
"A dream come true. Baby Kavalee coming in 2022 💕"
View this post on Instagram
But did you know that her comedian husband joked in the comments section: "Huge Congrats to you and Sam Pang! 👌🏻👌🏻" in reference to his co-star on Have You Been Paying Attention? This certainly made us giggle at the time, and still does.
During her previous pregnancy with Arnold, Tiffiny had revealed she had suffered hyperemesis gravidarum, or HG, for the whole 9 months (a condition that causes severe and persistent vomiting).
The star had kept this pregnancy under wraps for quite some time, causing fans to ask whether she'd suffered the same thing this time.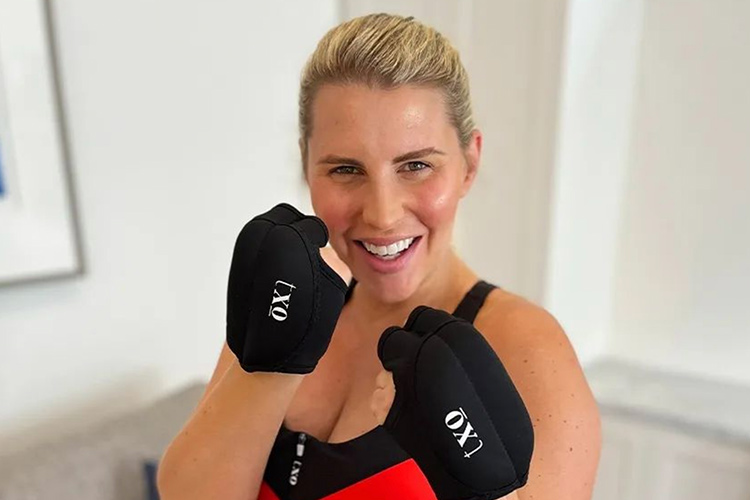 In addition to how to work out safely with bub, the 37-year-old has used her pregnancy to promote body positivity, something she has become well-known for. At 31 weeks she shared a photo of herself in a bikini at the beach with the simple caption:
"Everybody is a beach body. #31weeks"
View this post on Instagram
Later in her pregnancy, she did a photoshoot with Women's Health Australia where she happened to be the first pregnant woman to grace their cover, a proud moment.
"I feel totally fierce in my skin, honoured and empowered to be the first pregnant woman to ever grace a @womenshealthaus magazine cover." she said.
Over my 20 years of experience in the health and fitness industry, I have seen it evolve into a landscape that now embraces the beauty of pregnancy as well as postpartum bodies. It was once taboo to show your bump in tight clothing – let alone a naked bump – or even as I have… exercising and staying active whilst pregnant.
I'm proud of my strong pregnant body and believe the bump and a woman's ever-changing body should be celebrated in all its glory at every shape, size and stage of life."
View this post on Instagram
As part of the shoot she also celebrated her bump in a gorgeous 'power suit' which we absolutely love:
View this post on Instagram
We wish Tiff and Ed the most wonderful year ahead as a family of four.
Read next …
There's plenty of celebrity baby news, here's what you may have missed:
Join our Facebook pregnancy groups
Expecting a baby? Join one of the Mum's Grapevine pregnancy Facebook groups for 24/7 non-judgemental support from other mums due at the same time as you.
Click below and join your group today.