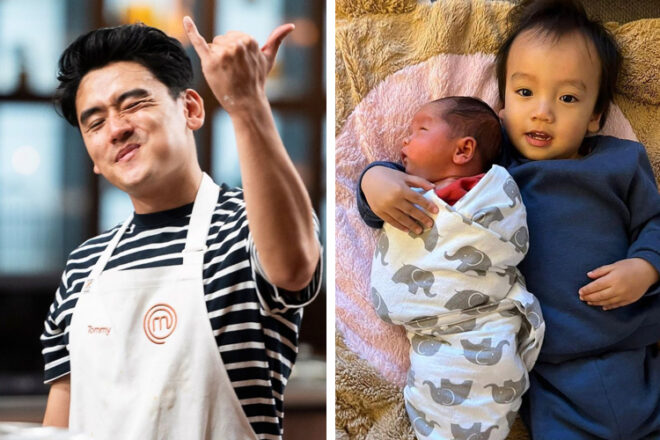 Tommy Pham and his wife Wendy have announced that they have welcomed their second baby boy into the world and his name is Hugo!
The announcement that the couple was expecting again was only made public a few days ago during Sunday night's Masterchef Australia episode when Tommy was eliminated. It seems that Wendy was a lot further along than fans previously thought and the newest little Pham has actually been earthside for a few weeks.
Tommy posted to Instagram:
"Aight fam here's some news to brighten your day! Introducing our brand spanking new baby Hugo! There's an absolutely craazy story behind his birth but I'll save it for next time!
"This post is more an appreciation of our little blessing who is a healthy and happy boy!
"Miles is in love with his baby brother 😍 His fav things to do with Hugo is cuddle (a little too hard) and run to him and say "it's OK no cwying" when he's crying (too bad that doesn't work 😂 )
"Looks like mum is completely outnumbered 3 to 1 now so soz mum boyz rule 4eva 🤙 👊 😎"
View this post on Instagram
It seems as though there is a bit of a story to be told about Hugo's entrance into the world and we can't wait to hear all about it from Tommy. We wish him and his 'phamily' a huge congratulations and all the love as their family grows!
---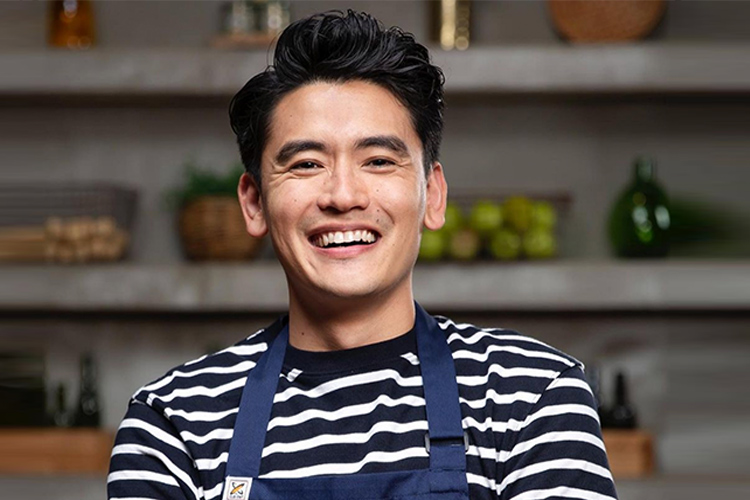 Masterchef contestant Tommy Pham and his wife Wendy are excited to be growing their family. The Fans vs Favourites contestant, known for his bold and modern takes on traditional Vietnamese cuisine, announced the news as he was leaving the show last night.
Later, on Instagram, he announced to his 73k followers:
"Oooo yes I almost forgot!! Yes, our little family is becoming a full-fledged family of 6 (doggies included) and man oh man it's gonna get real hectic real soon! I've got news but I'll leave that for another time! Just wish me luck for now cause damn I think I'll need it 😂 (oh and some sleep wish me sleep too)
I love you all
Peace ✌🏼"
View this post on Instagram
We first got to know the charismatic Masterchef 'Favourite' when he was on Season 13 of the popular cooking show. A new dad to son Miles, the kindergarten teacher actually had to leave him at 6 months old for filming.
Wendy had a complicated birth and Miles developed hypoxic-ischaemic encephalopathy (HIE) from oxygen deprivation. The good news is that everyone was safe and well shortly after.
View this post on Instagram
View this post on Instagram
During the filming of Season 13, Tommy would constantly refer to Miles as his source of strength in pursuit of his food dreams.
We wish nothing but health and happiness to the couple, Miles, and their 2 dogs as they embark on their next chapter as a family of six. And we also wish them sleep (at Tommy's request) – a very precious commodity when responsible for small humans!
Read next …
There's plenty of celebrity baby news, here's what you may have missed:
Join our Facebook pregnancy groups
Expecting a baby? Join one of the Mum's Grapevine pregnancy Facebook groups for 24/7 non-judgemental support from other mums due at the same time as you.
Click here >> Mum's Grapevine Facebook Groups  << and find your group today!