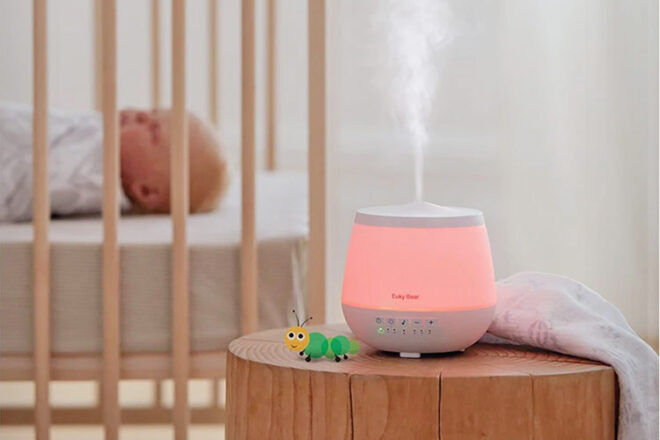 A congested bub can mean chaos for the entire household. There's the interrupted sleep, attempts to extract snot from tiny noses, and let's not even start with all that coughing. This is where a baby humidifier can be a saviour.
A cool mist humidifier disperses moisture back into dry air and gently restores what heaters and air conditioners tend to sap out.  This extra humidity helps to loosen mucus in littlies, soothe throats and even calm itchy skin – which means more sleep for everyone.
What to look for in a baby humidifier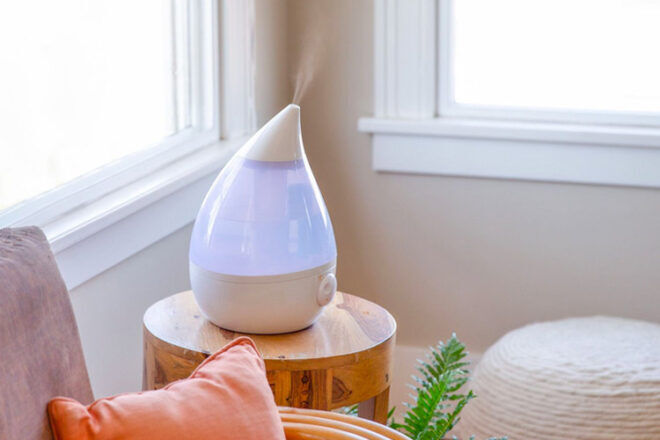 Here are some of the features to look for when you're scouting out the best humidifier for baby:
Cool mist dispersion – Unlike warm-mist vaporisers, cool mist humidifiers don't involve hot water, so they are considered a safer option for use around children.
Automatic shut-off – Helps save energy and give you peace of mind that it won't accidentally be left running all night.
Low noise – Ultrasonic humidifiers are known to be some of the most peaceful because they don't use a fan to disperse mist into the air. So, if there are particularly light sleepers in the house, this is the style to look for.
Aromatherapy capabilities – If you love adding fragrance to a room, look for an air humidifier that is compatible with essential oils – then stock up on your favourites!
Extra features – Some humidifiers come equipped with night lights, projectors and even white noise features.  However, consider what you actually need and whether the extras will be useful, as they can add to the cost.
---

8 baby humidifiers suitable for the nursery
To help you find a suitable humidifier for you and your babe, we've compiled a handy list of options available in Australia. In no particular order, here they are:
Snotty Noses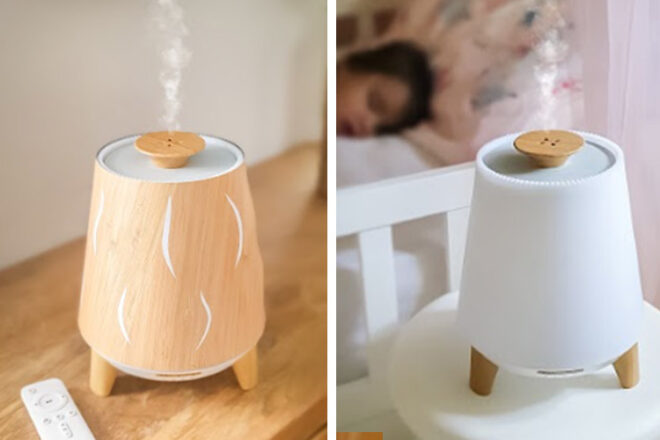 Designed and endorsed by Australian sleep consultants, the Hush is a 24 hour cool mist vaporiser with inbuilt sounds, light and Bluetooth speaker.  Included in the kit are two interchangeable decorative covers (cloud and swish designs) and your choice of certified organic essential oil.
---
Lively Living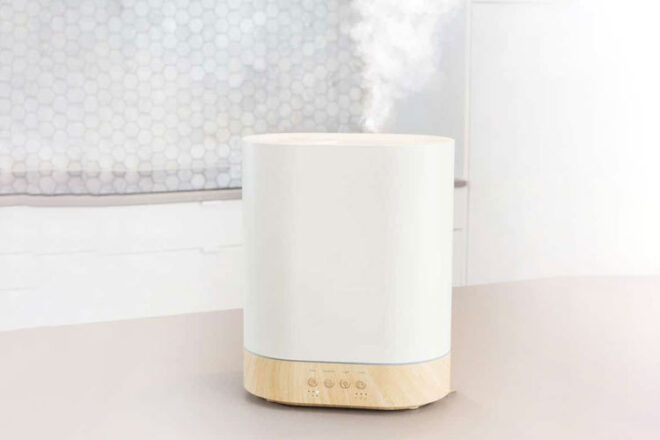 Covering up to 250m2, the smart thermostat function of the Aroma Haven automatically pauses and resume mist as required to maintain ideal air humidity. Clever! Boasting a huge mist output, large 1.8l water capacity and mist duration of up to 24 hours, the device also emits red light for sleep.
---
Lively Living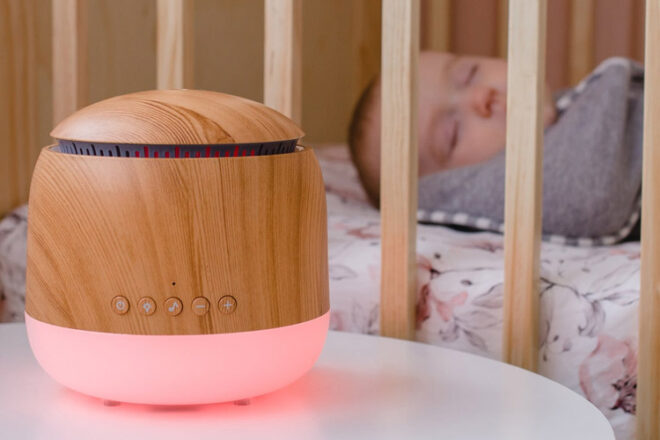 Released as a mist through the night, the Aroma-Snooze uses safe ultrasonic technology to turn room temperature water into a fine vapor. Relieve your child of dry irritated skin and provide optimal breathing conditions, whilst utilising the built in music, voice recorder and red light features.
---
Arovec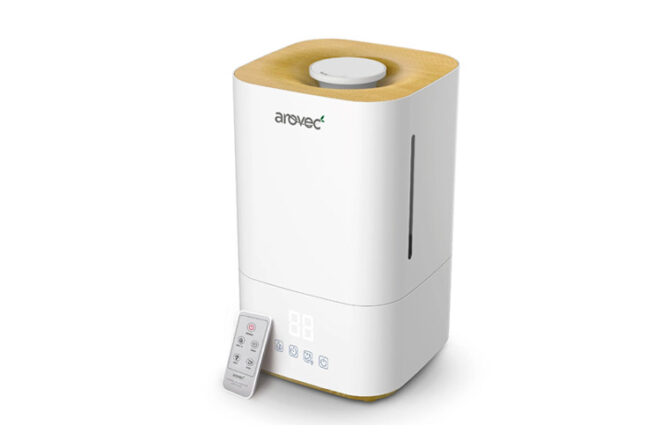 With a huge 6L water tank, the ability to switch between warm and cool mist and an aromatherapy option, this humidifier offers versatility for the whole family. Last but not least, the remote control means you can operate it without disturbing bubba in the wee hours.
---
Euky Bear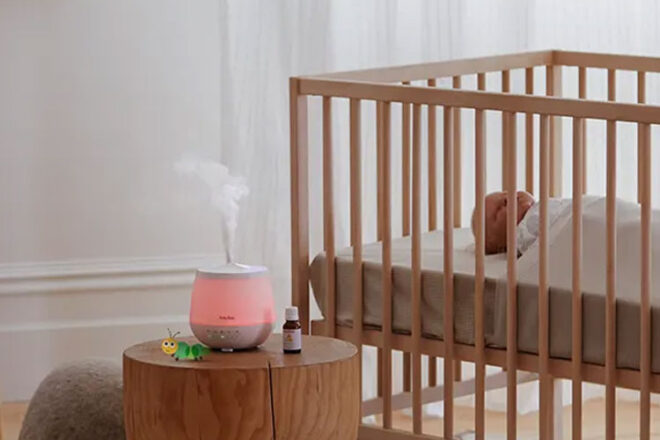 This clever sleep solution combines the benefits of coloured lights, soothing sounds and aromatherapy to settle bubs and help them reach the Land of Nod sooner. To sum up, you'll probably want to use this one yourself!
---
Medescan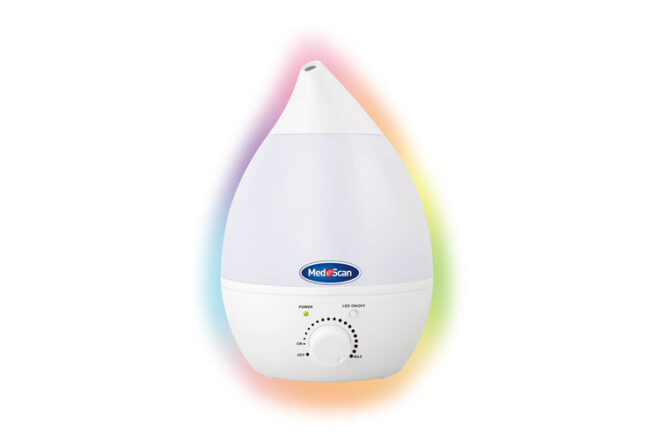 This baby-friendly humidifier glows all colours of the rainbow. It comes fitted with a stone filter that fills bub's room with healthier mist, simply add your choice of essential oils for next-level relaxation.
---
Phillips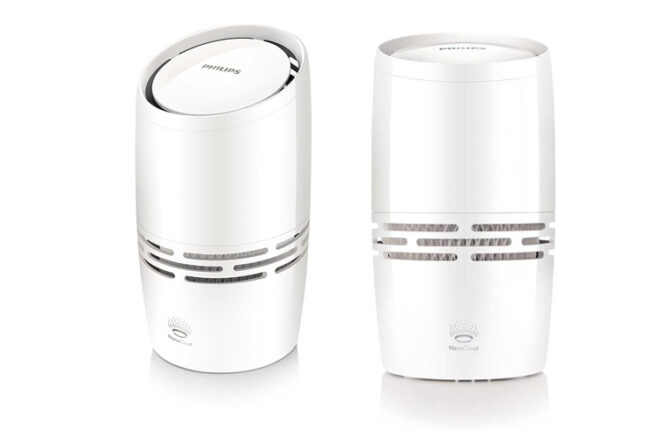 This smart, energy-efficient helper features NanoCloud technology to release pure water molecules, free of bacteria and nasties. It humidifies in all directions for even distribution making it fab for placing in the centre of a room.
---
Breville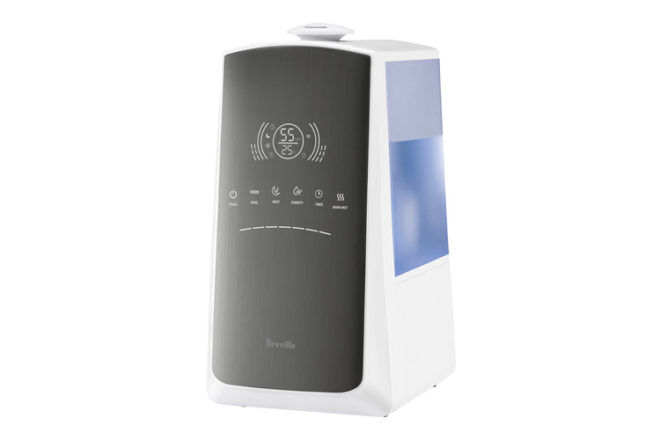 Perfect for the whole family, this 5L remote-control unit comes with both warm and cool mist generation. In addition, it comes equipped with aromatherapy capabilities for filling the home with deliciousness.

---
This article is curated by our Editors and includes affiliates and/or paid inclusions. See our Disclosure Policy.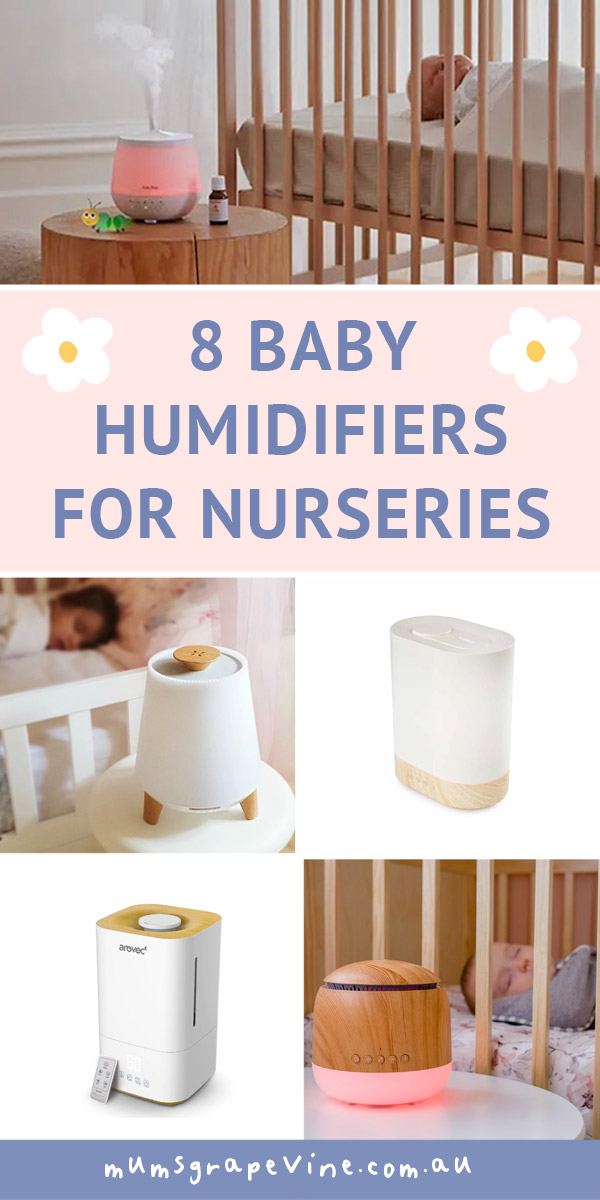 Know a brand of baby humidifier we should add to our list? Contact us and let us know.
Read these roundups next …
Continue your search for the best humidifiers for baby
Looking for a baby humidifier but still not sure if any of these are right for you? Join one of our Facebook Baby Groups and ask thousands of other mums what they recommend. They are grouped together based on your baby's birth date so everyone is going through the same stages at the same time.
Click here >> Mum's Grapevine Facebook Groups  << to find your group today!