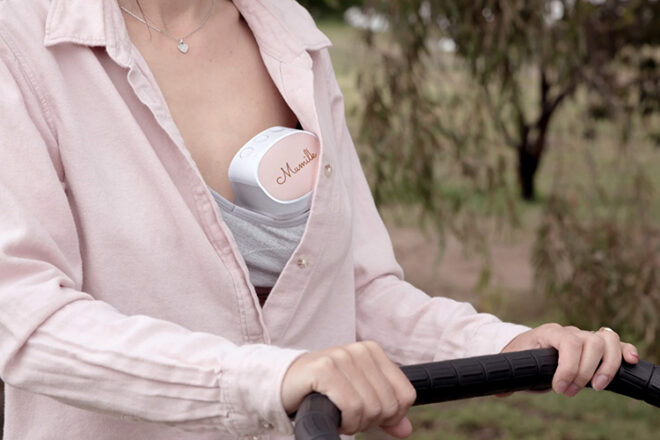 Let's talk breast pumps… more specifically, ones that allow you to multi-task without cords or bottles. Like a mum hack only better, wearable breast pumps are a nifty tool to have in your breastfeeding arsenal.
A wearable breast pump is a cordless electronic device that sits independently inside your nursing bra, using suction to draw out breastmilk. Like a helpful friend that takes care of things in the background, these discreet little assistants extract precious liquid gold whilst you're getting on with your day. Talk about time-saving and being able to get more done.
What to look for when buying a wearable breast pump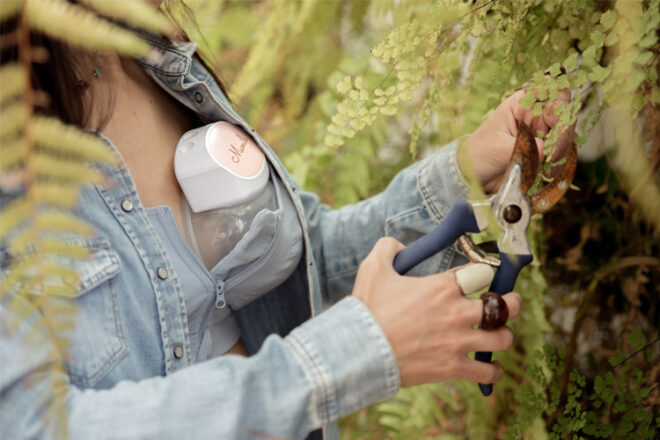 Quiet operation: look for a wearable pump that features a quiet motor. Noise-reducing technology will mean that it's more discreet for use out and about, or at the least won't disturb your sleeping baby when you're home.
Range of suction levels: to ensure a comfortable and efficient pumping experience, many pumps come equipped with modes like 'massage' or 'expressing' as well as a range of suction levels that you can adjust to suit you.
Capacity – you'll want to know exactly how many mls of breastmilk each pump can take, especially if you're going about your day with it working in the background. Most pumps have a capacity of between 150-180ml per pump.
OUR PICK OF THE BUNCH
4 wearable breast pumps available in Australia
To help you find a comfortable pump you can wear, we've compiled this list of fab brands available in Australia to get you started in your search.
Here are four of the best wearable breast pumps in Australia for 2022:
Mumilk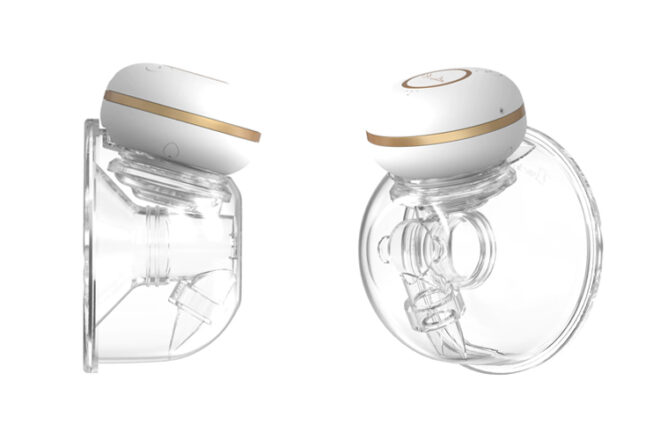 Light, compact, cordless and efficient, the Mumilk Pro pump has three different modes and 12 suction levels for extracting that liquid gold. Easy to change and use, it has a capacity of 180ml and 70-80 minutes usage time (perfect for Getting. Stuff. Done).
---
The Night Owl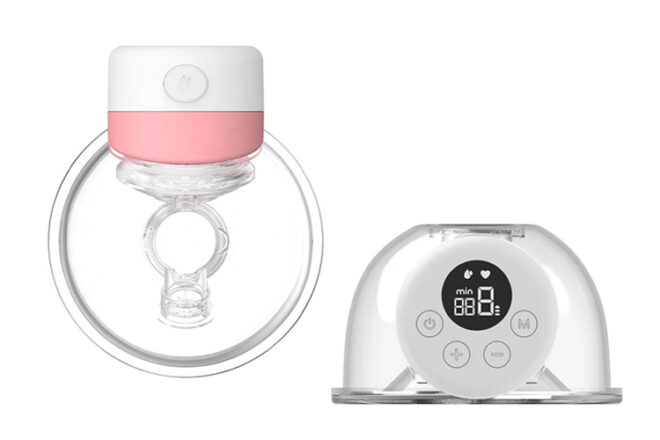 Designed to be used in any well-fitting nursing bra, The Night Owl pumps are easy to clean, and are equipped with an LED display and touch buttons for easy operation. It has a 180ml capacity, nine suction levels and two modes for a comfortable experience.
---
Cozytots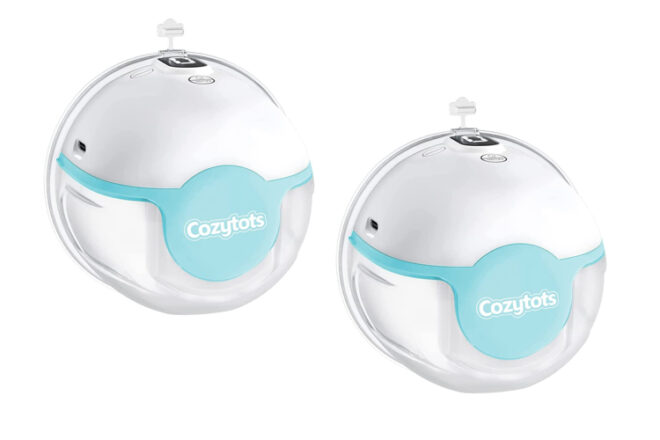 No, these aren't computer mouses, these are Cozytots electric pumps that go silently wherever you go. Featuring an LED display, 150ml capacity and nine adjustable suction levels, its noise-reduction technology means you'll hardly hear it. Perfect for going incognito.
---
Yasau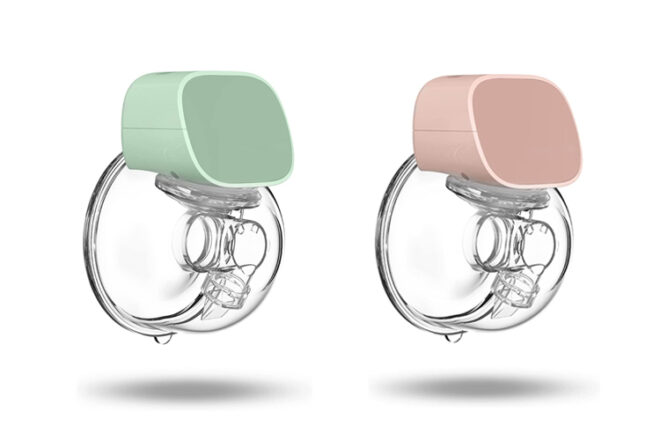 The Yasau pump has a noiseless motor that imitates baby's feeding pattern for effective extraction. Made with eco and skin-friendly materials, it features a handy memory function that uses the settings used last time: great for efficiency – and a bout of baby brain.
---
This list is loving curated by our Editors and may include affiliate and/or paid inclusions. See our Disclosure Policy.
Know a pump we should add to our list? Contact us and let us know, we've been collating Australia's best baby products into shortlists for over 14 years. And we're always happy to support new brands and businesses.
Read this: 50 easy ways to increase breast milk supply
Thousands of Aussie mums in our Mum's Grapevine Facebook Baby Groups are asking each other for product recommendations right now. And you can too. Join our groups today!