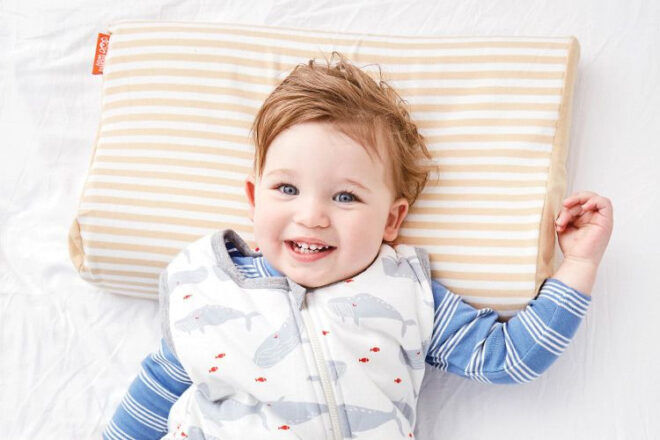 Toddler pillows give growing kids a soft, supportive place to rest their sleepy heads at the day's end.
Designed with a lower profile, toddler pillows are specially designed to help kids maintain a healthy body position as they sleep. Made with lovely soft and chemical-free materials, kids' pillows come in a range of different shapes and sizes to suit every child's age and growth stage.
We list the key features to look for when scouting the right pillow for your child along with a handy list of the top seven toddler pillows other mums recommend.
What to look for when buying a toddler pillow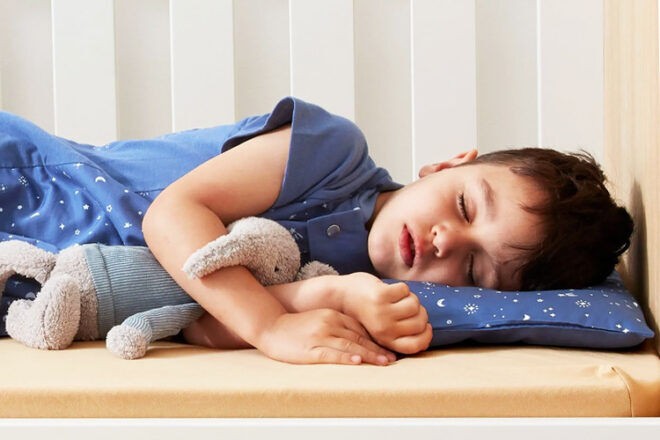 Filling – From memory foam to wool, there are several different options to choose from when it comes to pillow filling. If your child is sensitive to dust mites and other allergens, keep an eye out for hypoallergenic fillings.
Shape – A curved toddler pillow cleverly moulds to the neck's natural curvature while a flat pillow is an easy transition from sleeping in the cot with no pillow.
Size: Toddlers grow, and they grow fast. With this in mind, and because there is no standard size of toddler pillow, be sure to check the dimensions to make sure the pillow will see your little one through the toddler years.
Pillow height: If you've ever tried to sleep on a high pillow, you'll know it wreaks havoc on your neck muscles. It's no different for toddlers, which is why it's important to take into account your child's size and introduce a pillow that doesn't place unwanted strain on muscles.
Washing: Got a dribbler on your hands? A machine-washable, and easy-drying pillow will help you keep the pillow fresh. If the pillow isn't machine washable, look for the option to buy a pillow protector and extra pillowcases.
---
OUR PICK OF THE CROP
8 kids' pillows to support growing bodies
To help you find the right pillow for your toddler, we consulted our huge Facebook community of Australian mums and listed their most popular choices below.
In no particular order, here are 8 most popular toddler pillows we recommend in 2023
ErgoPouch
With a 3cm profile, the ErgoPouch Toddler Pillow ensures correct, comfortable neck alignment while little ones snooze. Machine-washable, it's made with breathable GOTS certified organic cotton and features a quilted design that resists clumping.
---
Growbright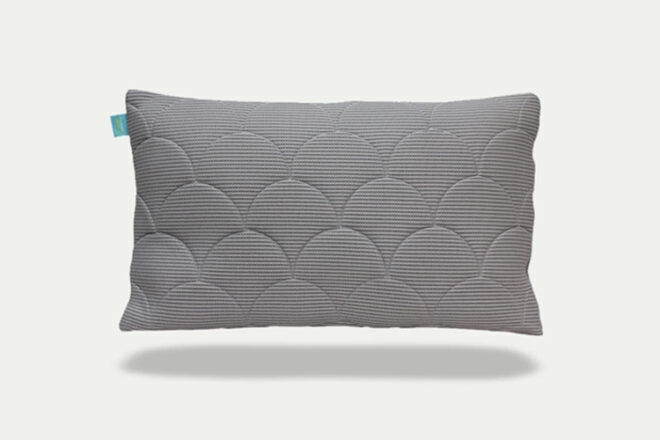 For the eco-conscious, the contemporary airnest pillow is a stand-out because it's made from durable recycled materials that promote airflow and keep kids cool. Specially designed to support growing bodies, it's machine washable and fits in standard pillowcases.
---
Milari Organics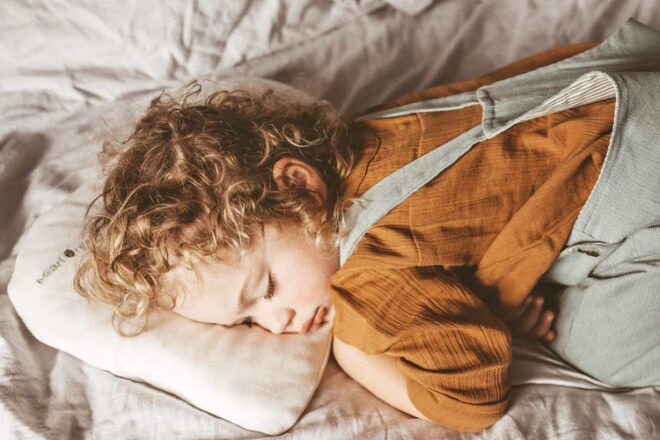 Packed with eco-friendly luxury, the Milari Organics Baby Pillow is ergonomically designed using 100% natural latex. Suitable from 18 months of age, it maintains its shape throughout use, regulates temperature and comes with a GOTS-certified organic cotton cover.
---
Natures Sway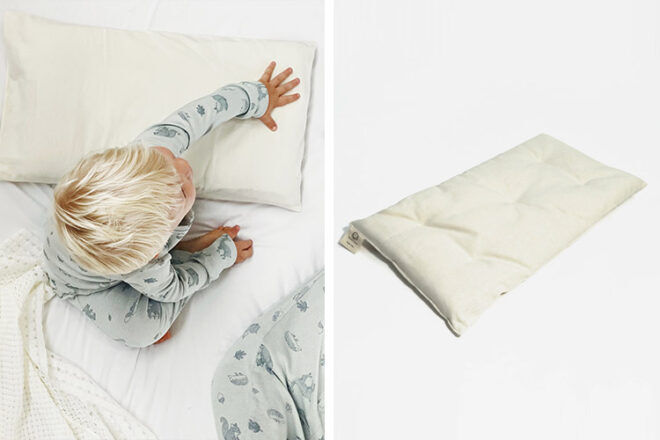 Oozing earthy vibes, this low-profile pillow contains fire-safe, pure hypoallergenic New Zealand wool and comes with a 100% cotton cover. Its special shape encourages a healthy sleeping position and helps to regulate kids' body temperatures.
---
Clevamama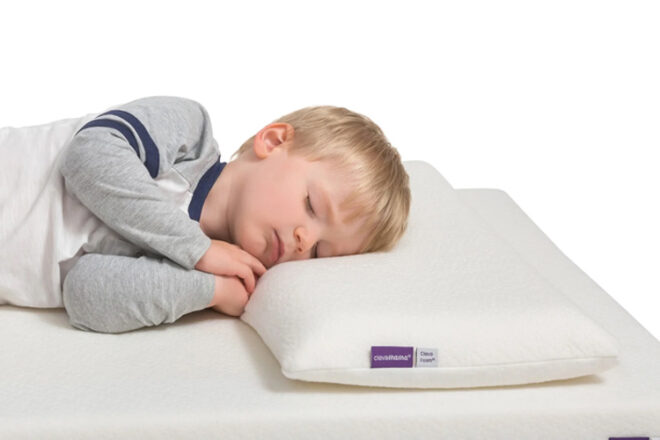 Made with Advanced ClevaFoam technology, this breathable pillow reduces pressure on the back of little heads and helps prevent Flat Head Syndrome (Plagiocephaly). It's hypoallergenic, toxin-free and ideal for toddlers with asthma and allergies.
---
FAQs: Your Questions Answered
Buying any kind of bedding for our precious toddlers can be tricky, so to help you out, we've answered some of the questions that are asked the most when it comes to kids pillows in Australia.
At what age should a child have a pillow?
For safety reasons, Red Nose Australia recommends that you wait until your toddler is two years old and no longer sleeping in a cot before introducing a pillow. If you feel your child needs a pillow earlier than this, chat to your GP first for more advice.
How high should a child's pillow be?
Raising Children explains that for proper support, a pillow should keep the head and neck in line with the body and approximately 5-6cms in height depending on age.
Is a toddler pillow the same as a regular pillow?
No, and it has to do with proportions. Regular pillows suit adults, not teeny little tots. A specially designed toddler pillow provides support where growing bodies need it most and provides the best chance at a better sleep.
---
Know a product we should add to our list? Contact us and let us know, we've been curating Australia's best baby products into shortlists for over 15 years and we're always happy to support new brands and businesses.
Read next…
Read this: How to get kids to sleep all night in their own beds
We want you to know
At Mum's Grapevine, we're a team of passionate mums (with 19 kids!) and over 15 years of experience researching and writing about all things baby and parenting. Our reviews of recommended products, like the ones in this post, may include paid inclusions, but we promise to only feature products that we truly believe in and have used or seen ourselves. We want to ensure that you, our readers have access to the latest and greatest products in the parenting world, and we're committed to maintaining our high standards of quality and honesty. See our Disclosure Policy.
Thank you for trusting us to be your go-to source for all things baby-related.