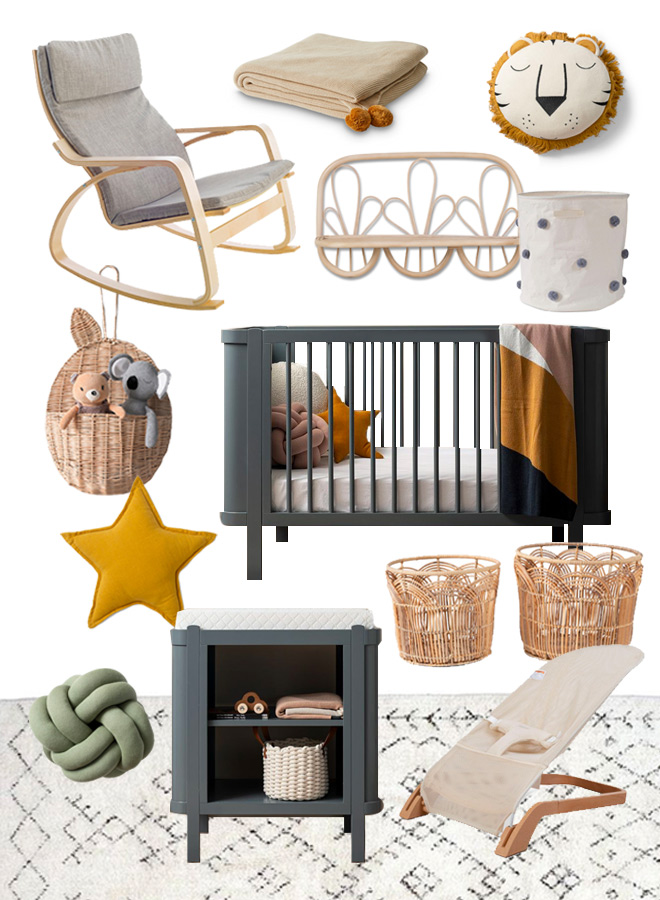 One of the most exciting things about planning for your baby is putting together their nursery: a feel-good space that's both a fusion of dreams and practicality. Mocka makes it easy to create this Earthy Boho look that works for both boys and girls.
This dreamy boho room has a relaxed, yet playful vibe. Lots of texture, elements of wood and rattan and earthy colours grow with your child from infant to toddler and beyond. With an impressive and affordable range of nursery furniture and homewares, everyone can sleep easy knowing all Mocka cots, beds and change tables are manufactured to Australian standards.
We've teamed up with Mocka to put together this Earthy Boho nursery you'll be proud to call your own.
Shop the look …
Priya Pom Pom Knit Throw
Lion Knitted Cushion
Ziggy Rattan Wall Shelf Ledge
Everything to recreate this earthy boho nursery is available online from Mocka.