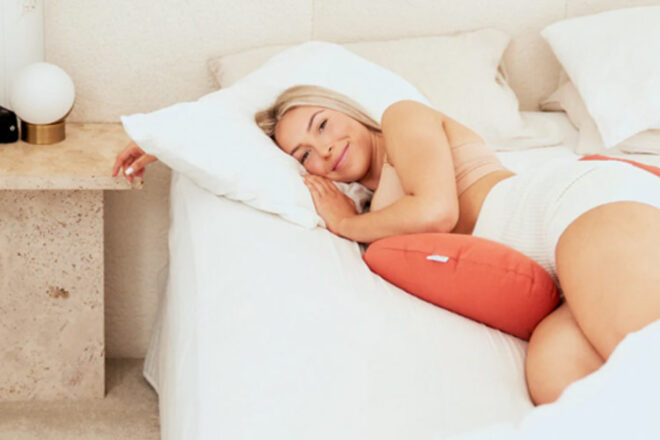 Designed to ease discomfort and target specific aches and pains, pregnancy pillows are worth their weight in gold for getting soon-to-be mums closer to a sound night's sleep. Some styles support the entire body, others target specific areas, but all follow the natural contours of the body to bring comfort where it's needed.
Here are some of the things to consider when looking for a body support pillow to use during pregnancy.
Helpful tips for buying a maternity pillow
Size: Maternity pillows come in all shapes and sizes. Think about the size of your bed, your current sleeping arrangements and if there's room for something else in Snuggletown (sorry in advance, partners!). And if you're often travelling away from home, the size and weight will be a factor here too.
Style: Different pregnancy pillows are designed to target different areas of the body. A full body pillow gives completely different support to that of a maternity cushion or a pregnancy wedge.
Multiple uses: Some pregnancy support pillows have been designed to double up as nursing pillows once the baby is born. Having a multi-purpose pillow is a great option for new mums wanting to save a few pennies in those early months.
OUR PICK OF THE CROP
12 pregnancy pillows sending mums to sleep
To help you find a super-supportive maternity sleeping pillow, we consulted our huge Facebook community of Australian mums and listed their most popular choices below.
In no particular order, here are 12 popular Pregnancy Pillows we recommend in 2023.
Sleepybelly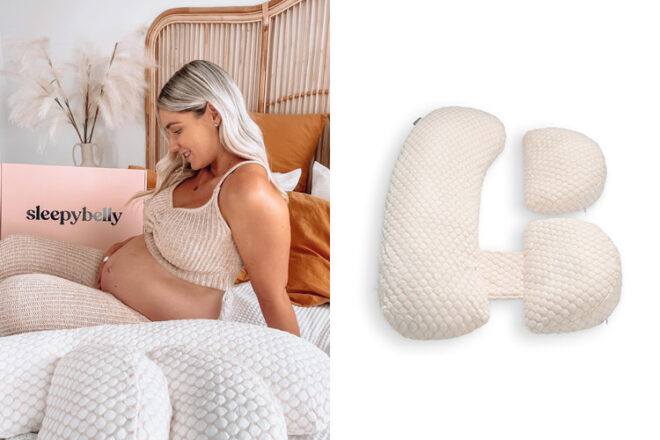 Sleepybelly's 3-piece pillow set features premium air-layer external fabric and a high-quality latex inner. Consisting of a long back support pillow and two side-wedge pillows for customisable support throughout your entire pregnancy, and come with a 30-day money-back guarantee.
---
Ultimate Sleep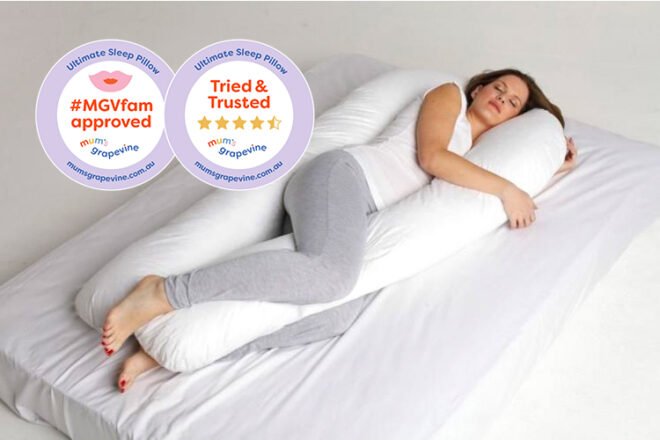 This full body pillow eases the aches mums experience during pregnancy. From swollen feet and ankles to lower back and pelvic pain, the pillow soothes sore joints and muscles, helping them to relax while Mumma sleeps soundly. It's also machine washable and will keep its huggable shape wash after wash.
Ultimate Sleep Review: Read what other mums love best about Ultimate Sleep Pregnancy Pillows.
---
Therapeutic Pillow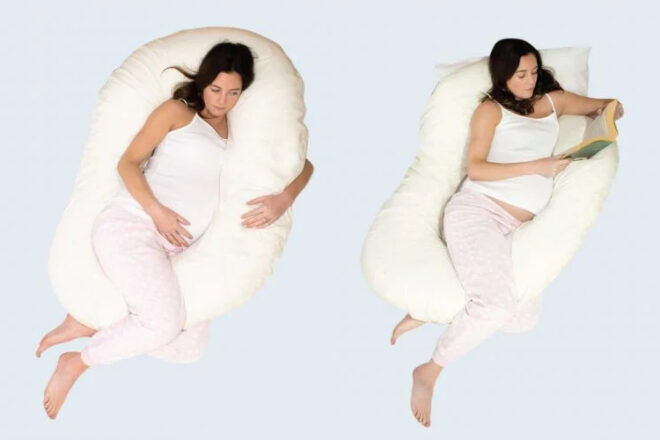 Proudly made in Australia, the CuddleUp supports mums throughout all stages of pregnancy and the busy years beyond. The flexible design means it can be moulded to virtually any shape to ease pain and discomfort on tender areas of the body and ergonomically support the spine and muscles.
---
Butterfly Maternity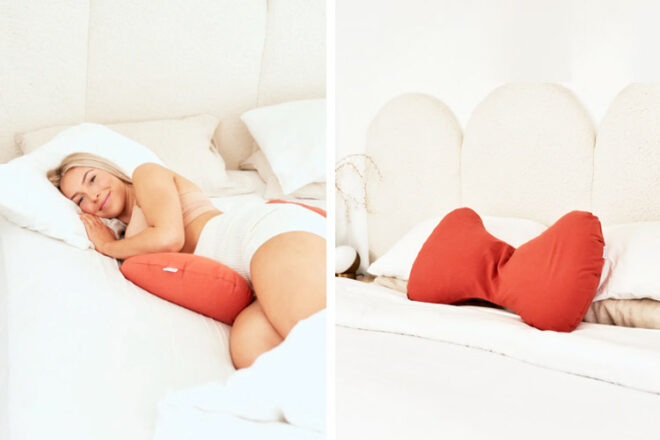 Looking for a maternity pillow that won't take up the entire bed? We found it. Its unique wing design gives expecting mums support on both sides of their growing bump and prevents rolling onto your back in the middle of the night. Ideal for side sleepers, this compact little pillow comes with a handy 90-night risk free trial.
---
My Brest Friend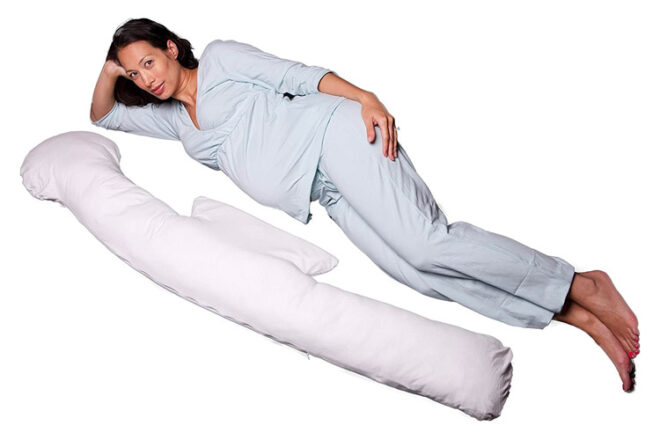 Designed to support your head, belly and knees, the My Brest Friend pregnancy body pillow confirms to your body throughout the night. We love that you can customise the belly wedge for maximum comfort and the cotton cover is removable for easy cleaning.
---
Theraline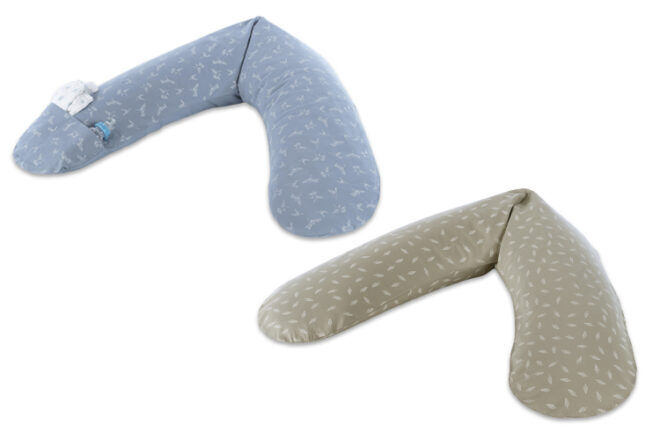 Filled with millions of lightweight microbeads, the antiallergenic Theraline Maternity Cushion conforms to the natural shape of the body and stays put, no matter your position. It's fitted with an ultra-soft, chemical-free cover and it doubles as a feeding pillow for the next exciting stage with baby.
---
Growbright
Designed for support where mums need it most, the pregnancy pillow from Growbright gives sore backs, hips and bumps a much-needed break. Firm support allows for a comfortable sleeping position throughout the night and a silky-soft cover made from Tencel fabric helps to regulate the body's temperature. Bliss!
---
Belly Bean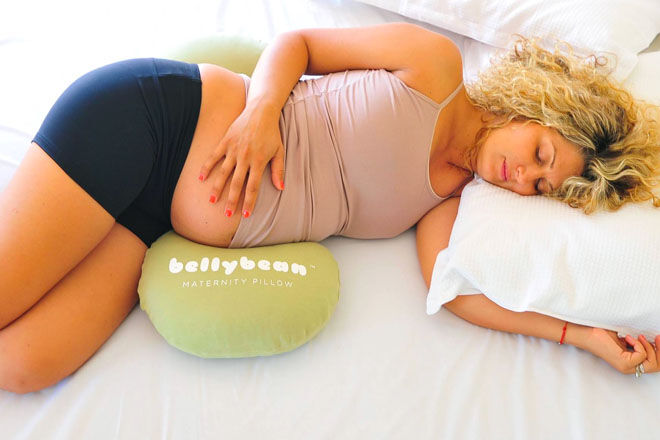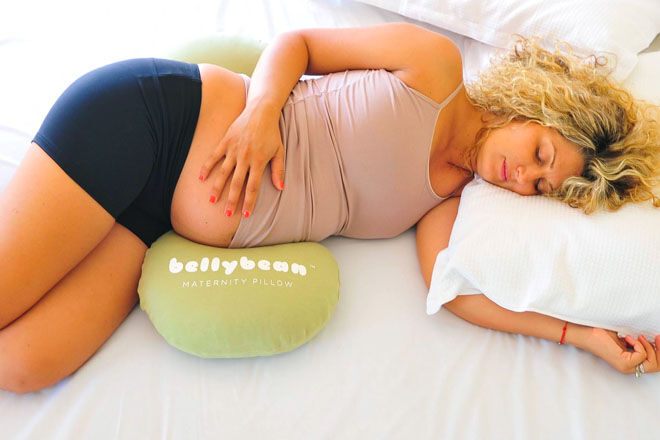 Made in Australia, the Belly Bean is small in size but it's BIG in benefits. Designed to keep growing bumps comfortable while supporting hips and back, it's a favourite for Mumma bears wanting minimal disturbance for baby daddy too. Encouraging side sleeping while pregnant, Belly Bean is available in four dreamy colourways.
---
Trimester Cushion Co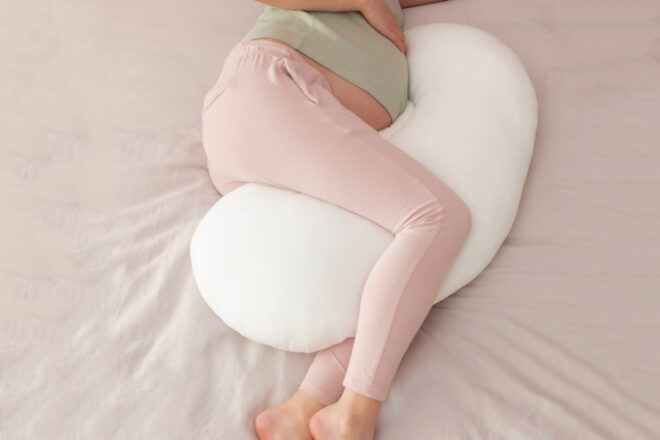 Australian made and thoughtfully designed, the Cradletight cotton maternity pillow cradles your growing figure. With an extra contoured belly section, it offers support in all the right places and increases blood flow throughout the body.
---
Big Flopsy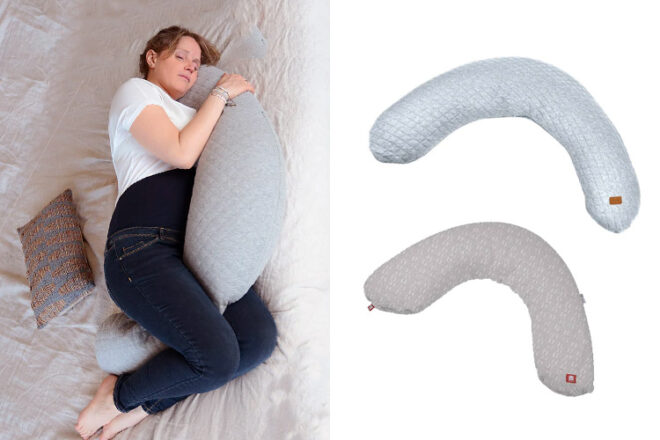 Filled with non-toxic, odourless micro-pearls, Big Flopsy pillows are curved for ease of use, first as a maternity pillow followed by a comfy support pillow for breastfeeding. We love that the whole pillow is machine washable and comes with either a 100% linen or cotton cover.
---
Know a maternity pillow we could add to our list? Contact us and let us know, we've been curating Australia's best baby products into helpful lists for over 15 years and we're always happy to support new brands and businesses.
Read next …
If you're after more helpful products for your pregnancy and postpartum journey, you're in the right spot. From practical maternity wear to the best stretch mark creams, here are more helpful roundups to check out next.
Ask other mums
Looking for a maternity pillow and still not sure if any of these are right for you? Join the huge #MGVfam in one of our private Facebook due date pregnancy groups and ask thousands of other mums due at the same time as you which ones they recommend. Join today!
We want you to know
At Mum's Grapevine, we're a team of passionate mums (with 19 kids!) and over 15 years of experience researching and writing about all things baby and parenting. Our reviews of recommended products, like the ones in this post, may include paid inclusions, but we promise to only feature products that we truly believe in and have used or seen ourselves. We want to ensure that you, our readers have access to the latest and greatest products in the parenting world, and we're committed to maintaining our high standards of quality and honesty. See our Disclosure Policy.
Thank you for trusting us to be your go-to source for all things baby-related.