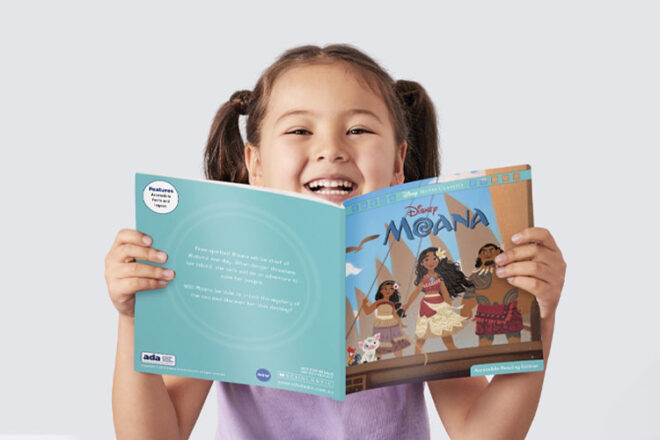 Big W's popular free book promo is back, and they're making the magic of Disney even more inclusive.
Since 2019, Big W has been running a Free Books for Kids program, with children able to collect free books in-store over eight weeks. And this time the aim is to give away more than two and a half million books to help spread the love of storytime amongst Aussie families.
According to BIG W's Storytime Study, almost two thirds (60%) of parents consider bedtime reading to be one of the most precious daily routines, however a third (33%) of parents spend less than 15 minutes per day reading with their little ones. 
For this series, Big W has worked alongside the Australian Dyslexia Association (ADA) and The Walt Disney Company to ensure the series is presented in dyslexia-friendly formats. The books incorporate guidelines such as utilising fonts that make it easier to distinguish between similar letters and uncomplicated layouts with spacing so the pages aren't overcrowded. The books are also printed on paper with a gentle tint that can help to reduce visual stress when reading.

According to the ADA, dyslexia may affect up to one in 10 Australians with an estimated one in five children being undiagnosed. BIG W's latest Free Books for Kids series aims to raise awareness of this learning difference and help Aussie children who may experience dyslexia, providing greater access to specialised books to help support their reading journey.
Meredith Drake, Category Manager – Books at BIG W, says, "We have made it a priority to ensure these books are inclusive of those with learning differences. We want Aussie children, including those who experience dyslexia, to have a fantastic series of classic Disney titles to collect and enjoy for their storytime."
The ADA is committed to making dyslexia-friendly books more accessible for children who experience dyslexia to practice their reading skills and feel more included.
How to get free books from Big W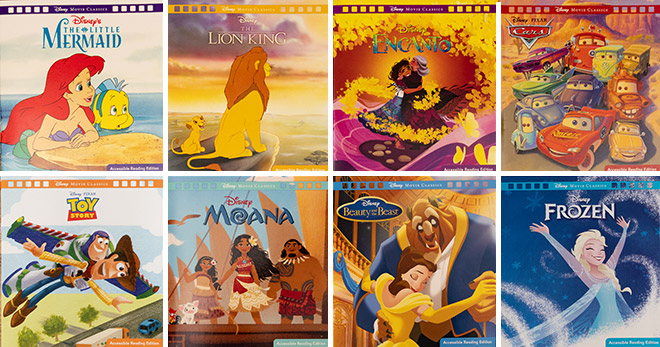 It's super easy to get your hands on some magical Disney reads.
Go to a Big W store
Ask the door greeter for your free book
Get your FREE BOOK
Enjoy reading with your child
The collection of stories includes classics such as Frozen, Moana, Toy Story, Beauty and The Beast, and The Little Mermaid.
In addition to the 2.4 million Disney books being given away in BIG W stores nationwide, BIG W is further committed to providing greater access to dyslexia-friendly books for Australian families by donating over 39,000 books to the Australian Dyslexia Association (ADA). These will be shared with children who experience dyslexia and reading difficulties.
Children can also have the books read to them by a Disney storyteller and an exciting visit from Mickey Mouse via audio podcast and YouTube. Just scan the QR code printed in the books or visit the website to find the link.
The free Disney books are in-store from Thursday, 15 September 2022, and are available while stocks last.
Read next …
Looking for more great books to read your kids? We have a whole book review section and here are a few of our favourites to get you started.