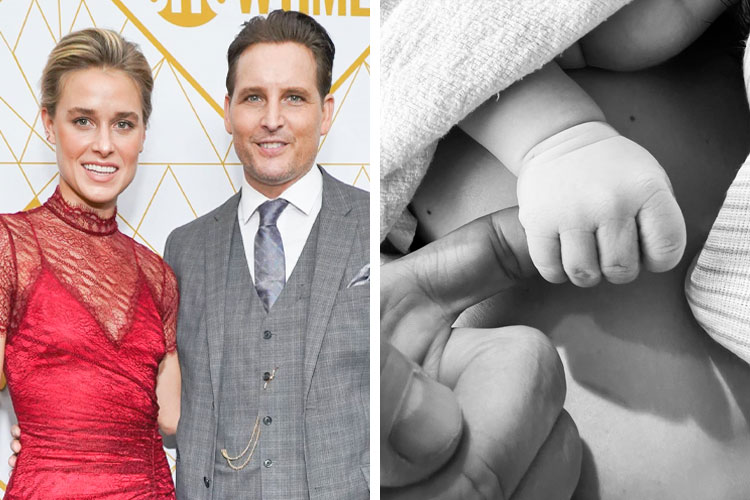 Actor Peter Facinelli and his partner, Lily Anne Harrison have welcomed their first baby together, a little boy named Jack Cooper Facinelli.
The 48-year-old Twilight star first made the announcement on Instagram a week ago that their little one had arrived with a cute little pun about their arrival on Labor Day in the States. The black and white Instagram photo shows the newborn with their hand wrapped around Peter's finger. He captioned:
"Happy "Labor" Day
@lilyanneharrison ❤️
Sept 5th, 2022
"
View this post on Instagram
Yesterday Peter revealed their little one's name and gender in a face reveal post to Instagram letting his followers know that the couple had welcomed a boy.
"Felt Cute. Might delight later.
Happy 1 week Birthday Jack. 💪🏻❤️
Jack Cooper Facinelli ⭐️"
View this post on Instagram
Jack, an English biblical name means 'God is Gracious' and his middle name, Cooper which is also of English origin, means "barrel maker".
The pair had only just announced their pregnancy in late June when Lily made a cheeky Instagram post featuring a selfie of her laid back, with a hint of a bump in the lower right-hand corner. She captioned the photo:
"Not a burrito belly "
View this post on Instagram
Commenting under the picture Peter joked: "You're pregnant? Why didn't you tell me?"
The couple who have been together since 2016 became engaged in 2019 on a family holiday to Mexico for the New Year. Peter who is already a father to three from his first relationship had his daughters there for the occasion.
Leading up to the birth of their baby, Lily has taken to Instagram with a few updates on her pregnancy. Whilst on holiday in July she showed herself lying on a bed, a glowing bump on show.
"2022 summer bod hits different " she captioned.
View this post on Instagram
A month later the 33-year-old actress posed in a more professional setting in a simple pair of blue jeans and a white bralette. She wrote:
"It's giving "
View this post on Instagram
Only a few days ago Lily made her final pregnant post writing, "And the countdown begins ⏳" which we now know to be true with their Virgo baby making an appearance only four days later!
View this post on Instagram
We are so excited for Peter and Lily as they embark on this next journey together. We wish them all the congratulations as their "coven" (Peter's words) grows.
Read next …
Missed the latest celeb baby news? Catch up with these articles:
Don't miss any celebrity baby and pregnancy announcements, subscribe to our newsletter and be first with the news.