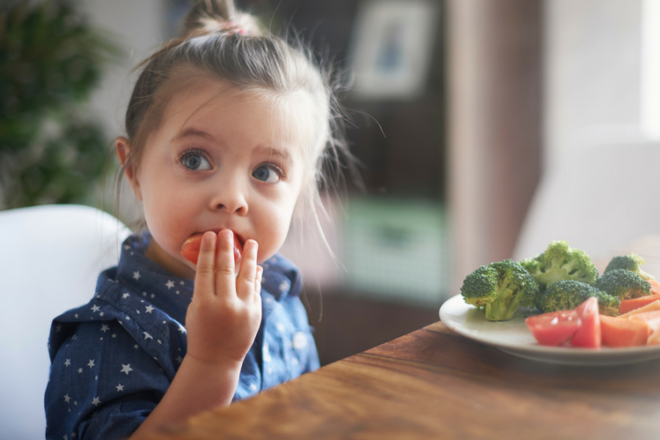 Want some quick, simple ways to get your fussy eater scoffing vegetables with gusto? We thought so. How about fuss free ways to increase the family's veggie intake?
We all need a few tricks up our sleeve to end the nightly push-the-peas-around-the-plate palaver, but we also don't want to be cooking more than one meal or snack a night.
So we chatted to TV personality Lyndey Milan, to see what she could cook up to help families increase their veggie intake, without the fuss.
Here are five super simple ways to increase your family's veggie intake.
 1. Tutty Fruity Green Smoothies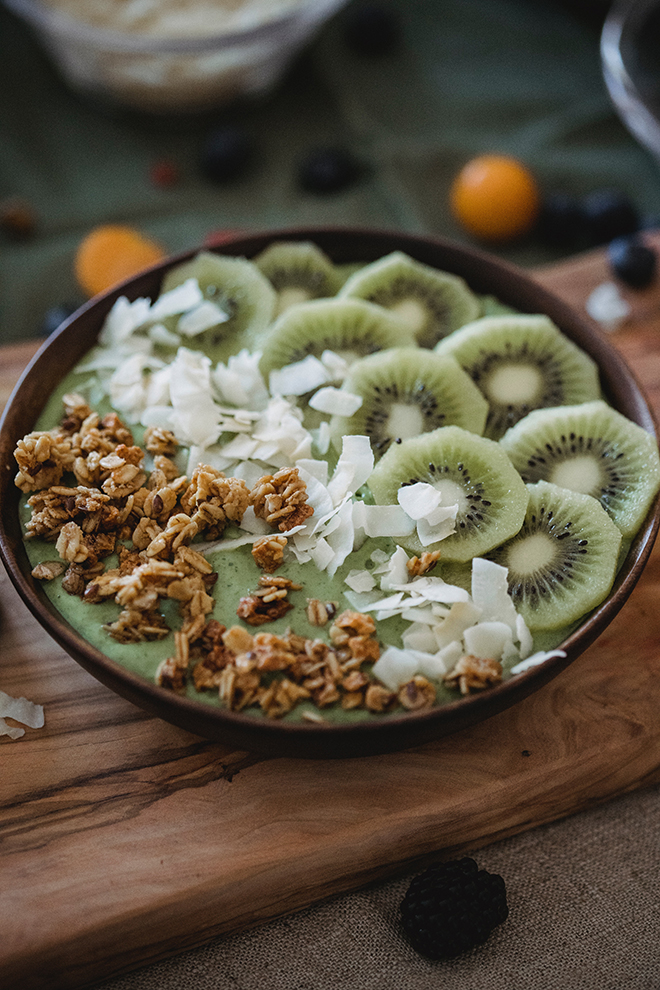 If there's one sure-fire way to get veggies into your kids, it's to hide them in something delicious. Whizzing up a veggie-smuggling smoothie bowl is quick, sneaky and so good for you!
"Smoothies are a fabulous way of getting hidden veggies into your child's diet with little fuss," Lyndey says. "For a great afternoon tea option, I'd add spinach or kale to a flavour-packed smoothie. Top tip: you can mask the veggie taste (which is minimal anyway) by using fruits with bold flavours such as banana, mangoes and pineapple."
2. Sweat the vegetables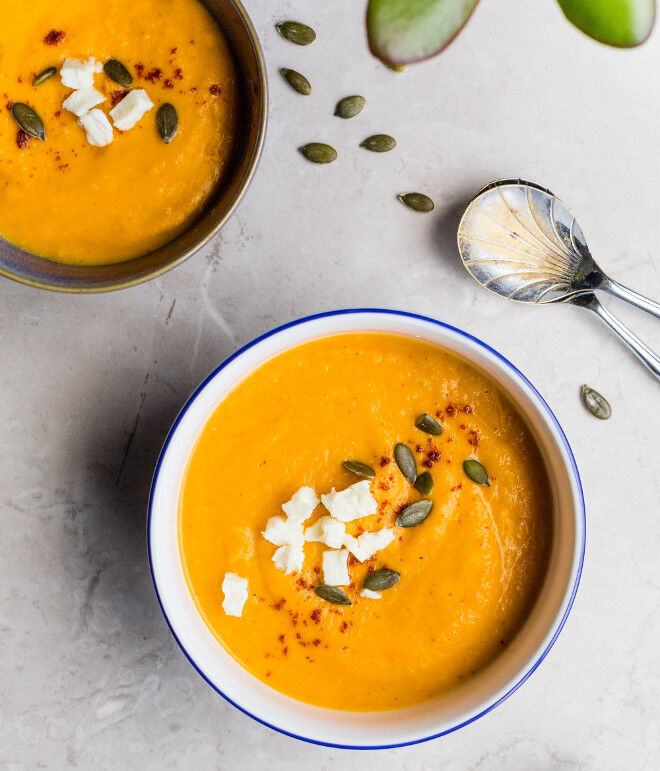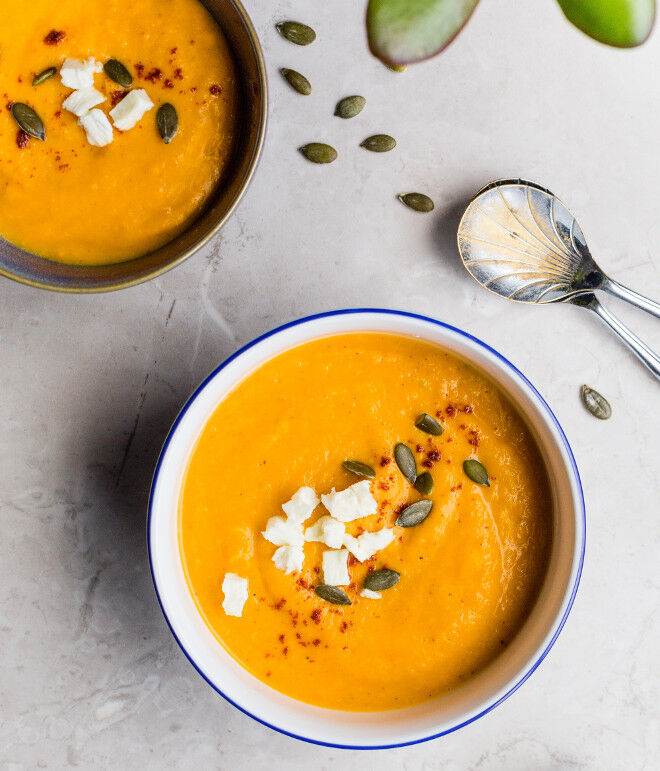 Want to bring vegetables to life? No sweat!
"A great way to liven up a soup is to build flavours through a process called 'sweating aromatics' – using veggies like onion, garlic, celery and carrots," Lyndey explains. "Try sautéing these veggies in olive oil or butter as your first step of flavour-making. Then, ensure they're cooked long enough for the veggies to soften and release their flavours into the soup. The aroma will naturally leave the kids following their nose to the kitchen."
3. Be adventurous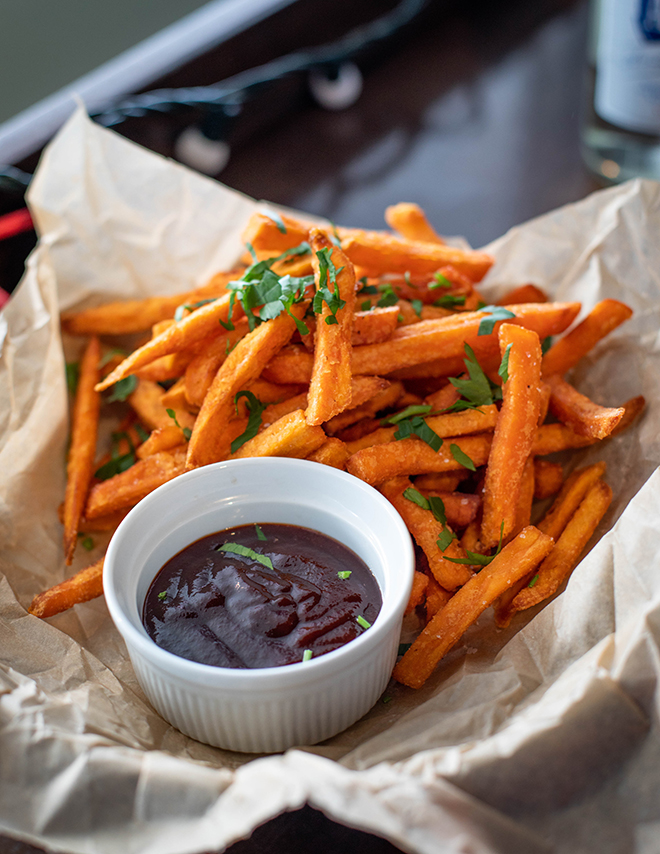 Shake things up and put a healthy twist on a family favourite, like french fries.
"Flip french fries on their head to create some crafty versions of this favourite comfort food, instead of using antioxidant rich veggies. Think taro, sweet potato, carrot and parsnip air-fried chips. Simply slice the veggies into 'fries' and using an air fryer appliance to fry the veggies in minutes to achieve a crispy, delicious taste without the guilt and copious amounts of oil."
4. Pizza's the word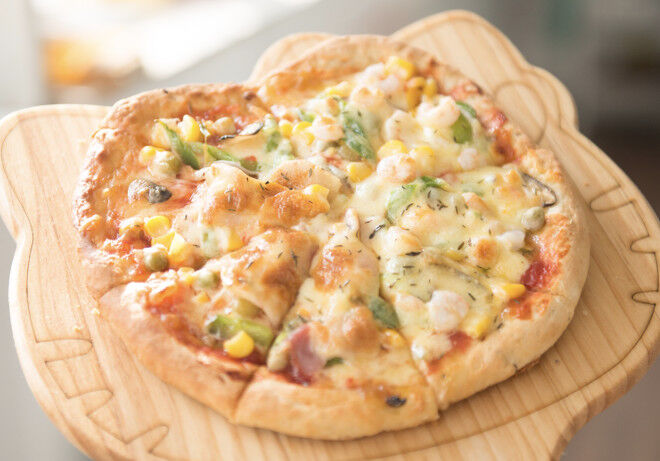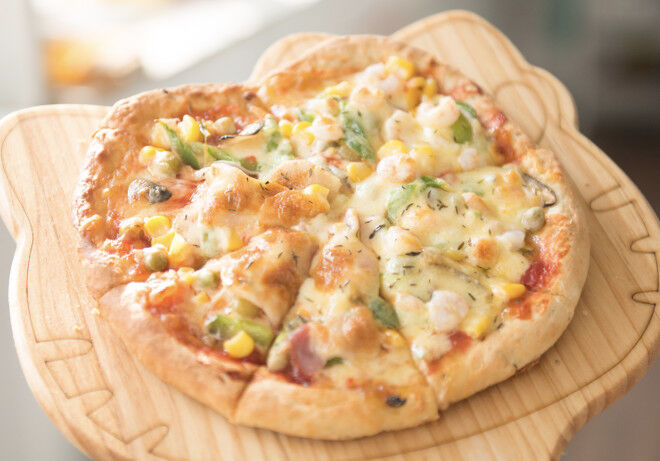 Give pizza night a home-made flavour, and get the kids involved (which always makes it more likely they will actually eat it!).
"Use Lebanese flatbread or pocket bread as a base. In addition to using their favourite toppings like cheese and ham, encourage kids to make their pizzas as colourful as possible using bright veggies like capsicums, tomatoes or sweet butternut pumpkin – or try grated zucchini under the tomato sauce."
5. Dip it!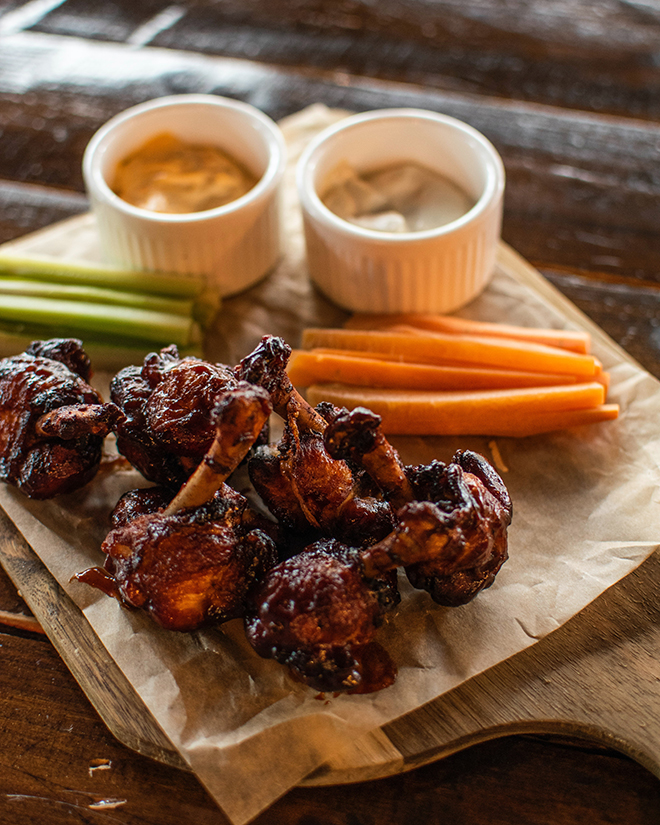 Kids love to do everything themselves, so giving them a DIY meal is a brilliant way to get them happily chowing down.
"Kids love dips, paired with the likes of pita chips, carrot sticks or even alongside a dish like lamb koftas or chicken bites. Dips can be packed with flavours and made entirely of veggies."
Lyndey's favourite dip ideas
Pureed cooked carrot with cumin
Guacamole made with fresh avocado
Baba ganoush using eggplant
Cool cucumber tzatziki using fresh mint and greek yoghurt
Need more ways to hide veggies?
Getting creative with veggies doesn't need to be hard, with just a few simple tips you can sneak these nutrition-packed foods into the kids' meals without so much as a screwed-up nose.
Happy cooking!