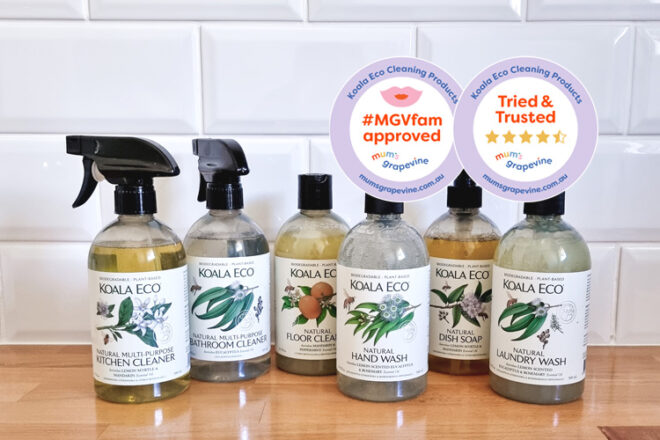 100% of mums recommend Koala Eco
Safe for use around babies and animals, Koala Eco's range of household products harness the power of potent plant-based ingredients and Australian essential oils. And for new mums with bubs on the move, you want peace of mind that wherever they roam (or crawl, or roll) they are safe from nasty toxic chemicals.
Australian-owned and run, Koala Eco products harness the power of Australian essential oils and plant-based ingredients to create natural and sustainable products for a healthy home.  From Multi-Purpose Kitchen Cleaner to baby-safe Laundry Wash, each product is certified toxic-free, allergy safe and free from nasty chemicals and synthetic fragrances.
The Koala Eco experience is made even sweeter knowing that all refillable and recyclable packaging is crafted from 100% post-consumer materials, so no new plastic is created, and for every bottle sold, a percentage is donated to the charity One Percent for the Planet.
Available online from Koala Eco (from $13.95).

We asked three #MGVfam mums from our Mum's Grapevine Facebook Baby Groups to try the Koala Eco Best Sellers Collection and here's what they had to say:
100% would recommend Koala Eco to their friends.
Koala Eco Best Sellers Collection received a 5 out of 5-star rating
Chelsi, mum of 7-month-old Harry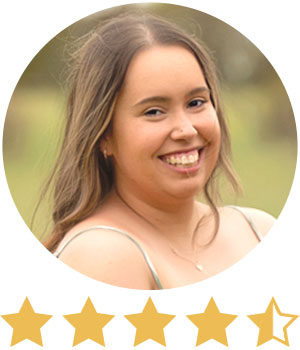 "I loved that all of the products are completely safe to use around my child."
My closest friends are self-described eco-activists, whereas I am not, I have always bought more for aesthetics over environmental impacts. That was until I had my son and now I'm much more concerned about what touches his skin.
I feel great pride in the Lemon Scented Eucalyptus & Rosemary Hand Wash sitting front and centre on my bathroom sink. I have used the hand wash so much, absolutely love the smell and love how I can use it on Harry's little hands.
After every meal Harry has at his high chair I find myself reaching for the wipes, to clean down the high chair (honestly how does it end up all over that thing?) and every other surface his food ends up on. With the Lemon Myrtle & Mandarin Multi-Purpose Kitchen Cleaner, cleaning up after meals became a lot easier. Not only did I only need to use one cloth instead of a handful of wipes but it made things so much quicker.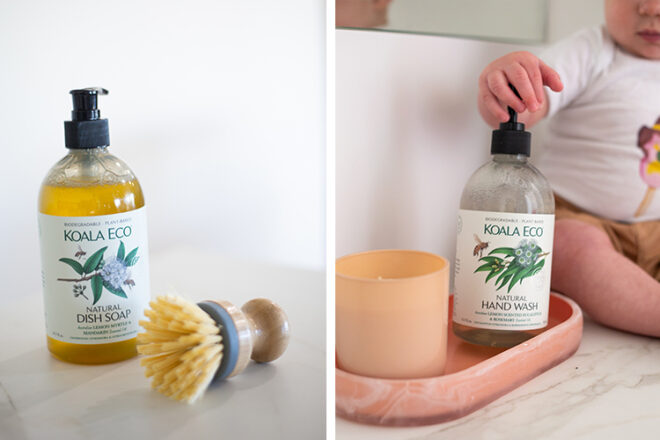 When it came to the Eucalyptus Multi-Purpose Bathroom Cleaner, I probably used this product the least, not because I didn't love it but because let's be honest, who wants to clean their bathroom? I needed to clean down my bath as I had used it to strip my sheets and of course, I also use it to wash my little man. Bathroom cleaner to the rescue!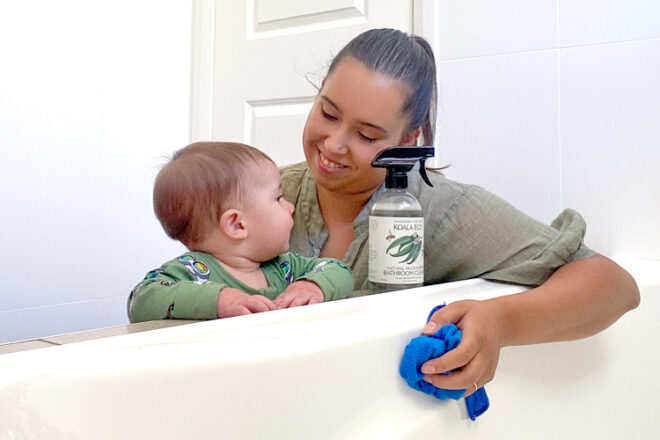 Eucalyptus is actually one of my all-time favourite scents which made cleaning the bathtub way more fun! It's currently sitting in our bath time basket, ready for a quick spray and wipe to make cleaning easier and keep my bathroom smelling great.
Overall I have really enjoyed the scents of the Koala Eco products, I love that they are Australian-inspired. The Lemon-Scented Eucalyptus & Rosemary Laundry Wash smells incredible. I love how 'clean' my washing smelled without needing harsh chemicals.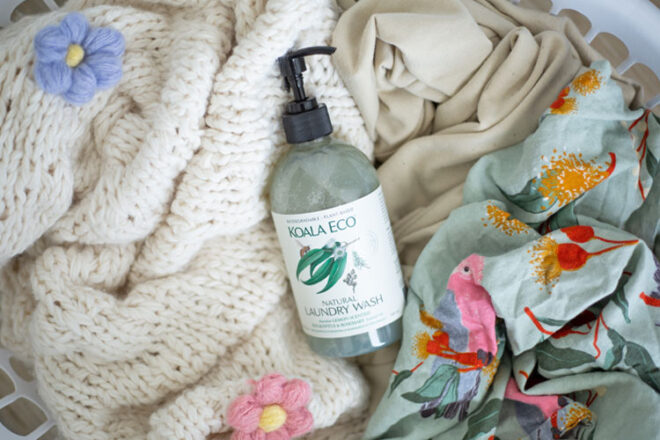 Finally, there is no job more mundane than cleaning the floors. I think my favourite part of being pregnant was the husband cleaning them for me. So anything that may get me motivated to mop the floors was a win for me.
Prior to getting the Mandarin & Peppermint Floor Cleaner (which smells amazing, as I'm sure you can infer from my opinion on everything else!) I had been dropping my son at my in-laws or having my husband take him for a walk whilst I cleaned and dried the floors as he is crawling all over and the chemicals are terrible for his skin and clothes.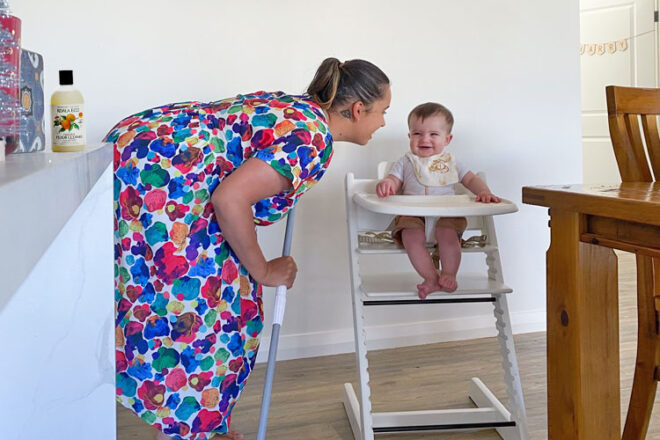 I was so glad to know that he could be in the house with me (or right beside me the entire time wondering what the heck I was doing!) I will definitely continue to use it!
Chelsi has taken a great video showing how great the Mandarin & Peppermint Floor Cleaner was to use with little Harry being able to safely follow Mum around!
---
Natalie, mum of 8-month-old Riley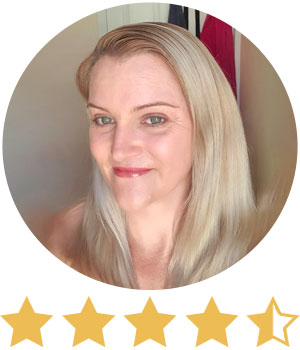 "Being eco-friendly, I honestly didn't expect the Koala Eco products to be as effective as they were, and I was pleasantly surprised!"
The Koala Eco Best Sellers Collection arrived just in time as the day before I had just had a baking spree for a local fundraiser so my kitchen needed a good deep clean. I tested out the Lemon Myrtle and Mandarin Dish Soap first and my first impression was that it smelled AMAZING! My dishes came up nice and clean with minimal effort. The only downside for me is it didn't bubble up much. I love my bubbles!
Next, I cleaned all bench tops with Lemon Myrtle and Mandarin Multi-Purpose Kitchen Cleaner. Again the smell is delicious! My bench tops came up sparkling clean in next to no time with no need for extra elbow grease. My kitchen is now back to looking clean and smelling fresh.
I loved that the Mandarin and Peppermint Floor Cleaner has a streak-free finish. I have light-coloured tiles and am often disappointed with floor cleaning products leaving streaks – but I didn't have this issue with this product.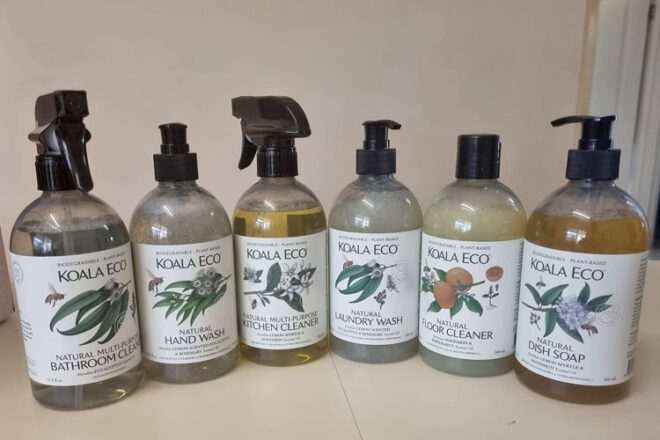 I then gave the laundry detergent a whirl and I have to say I am honestly impressed. I washed Riley's stained onesie with it and not only did it get the food stain out, but I could also actually still smell the eucalyptus on the clothes once washed and dried.
I love that when my clothes came off the line they also had the amazing, fresh eucalyptus smell – definitely my favourite product of the collection!
Natalie has taken a great video showing how easy the Lemon Myrtle and Mandarin Multi-Purpose Kitchen Cleaner was to use.
---
Sarah, mum of 5-month-old Alfie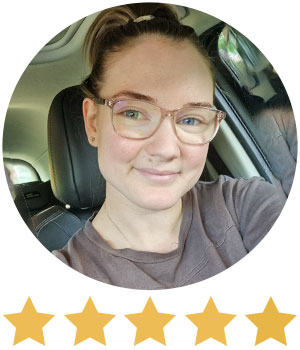 "It's so comforting to know that my baby can crawl around on a clean floor without needing the harsh chemicals"
I've been wanting to make some changes in our house with some of the cleaning products we use, plus looking at more sustainable options (less plastic = win!). My June 2022 little man is so close to crawling, and his 2020 big sister can be such a mess so it's really important that we have effective but safe cleaning products.
I received the Koala Eco Best Sellers collection and got right to testing them out. Right off the bat I loved the smells, they are really iconic Australian scents like eucalyptus and lemon myrtle – and no synthetic perfumes/fragrances are a massive tick in my box – plus they look great around the house!
Our favourite products of the collection were the Eucalyptus Multi-Purpose Bathroom Cleaner and the Lemon-Scented Eucalyptus & Rosemary Laundry Wash.
The bathroom cleaner was super effective and smelled so amazing. It leaves an amazingly fresh and clean scent without smelling like chemicals – I absolutely love that it is safe to use in the kids' bathroom!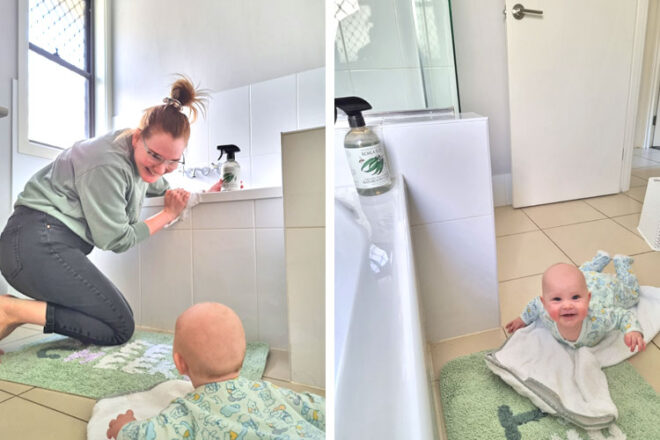 The Lemon-Scented Eucalyptus & Rosemary Laundry Wash held up under the ultimate test – daycare food stains! Soaking and then washing my daughter's clothes in the laundry wash managed to get rid of all the tomato food stains from daycare that day (see picture below).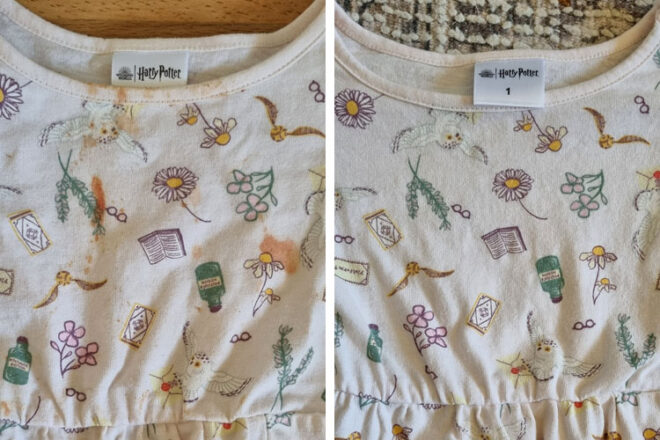 Overall the scents are AMAZING and the collection is really nice. I love that we can purchase refills now, resulting in less plastic! What a win for the environment.
Sarah has taken a great video introducing each of the products from the Koala Eco Best Sellers Collection.
---
All Koala Eco packaging is made using 100% post-consumer waste and is both refillable and recyclable.
Available online from Koala Eco (from $13.95).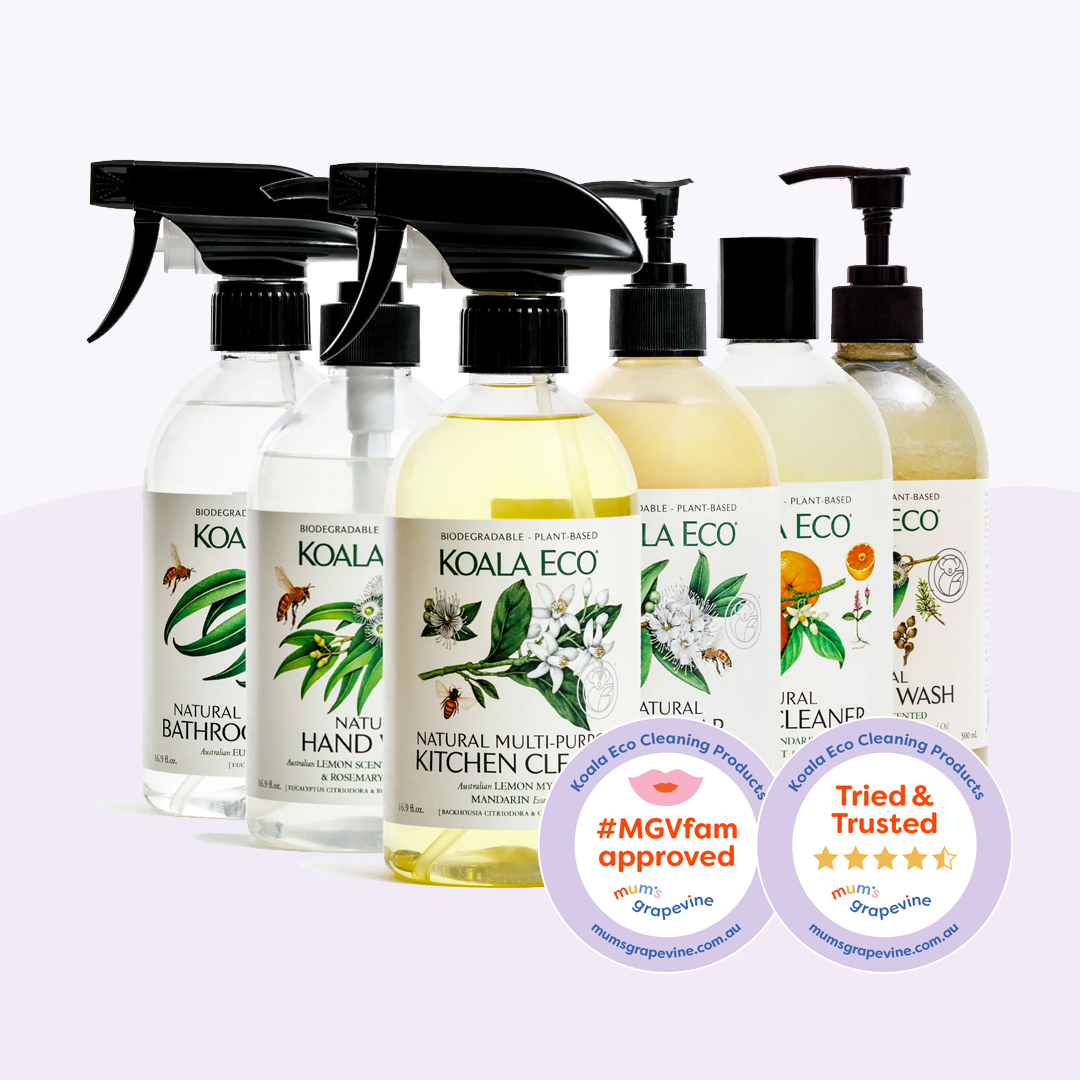 These products have been provided by Koala Eco for the purpose of trial and review. All reviews submitted are the honest, authentic and genuine sentiments of the Mum's Grapevine Facebook Group members (#MGVfam) participating in this trial.