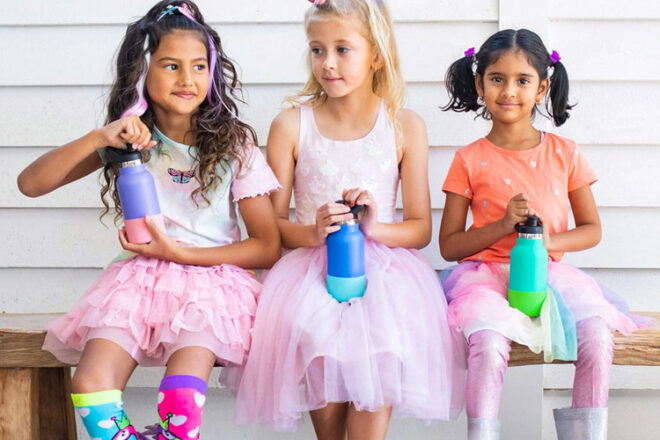 Whether you go for insulated stainless steel or non-toxic plastic, kids' drink bottles encourage little ones to stay hydrated with water throughout the day, setting healthy habits from a young age.
Portable with a narrow spout, kids' drink bottles are made from food-grade stainless steel or BPA-free plastics, they're extra durable, easy to clean and a cinch for children to carry with them out to the playground, park or playdate.
If you've ever had one leak through a backpack, or crack within a week, you'll know that not all water bottles are created equal. And when a good one is unearthed, it's like discovering gold.
Tips for buying a kids' drink bottle
Is it easy to clean or can it go in the dishwasher?
Is it easy to get replacement lid and parts?
Will it leak, or the lid pop off, if squashed/trodden on?
Do all the parts come apart for easy cleaning?
Is it insulated for hot and cold drinks? Or just cold?
Will condensation form on the outside (looking at you, wet bag)?
Got a tip we should add? Let us know contact us.
OUR PICK OF THE CROP
9 kids drink bottles that don't leak
To help you find a bottle that won't leak in a bag, we consulted our huge Facebook community of Australian mums and listed their most popular choices below.
In no particular order, here are 9 of the most popular no-leak kids' drink bottles.
Penny Scallan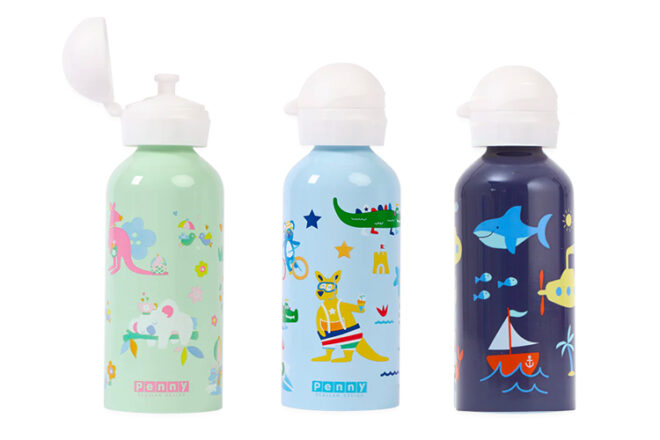 Durable, practical and spill-proof, Penny Scallan drink bottles use food-grade stainless steel to keep 500ml of water cool for hours. We love the cute and delightful designs that match other back-to-school essentials, plus the discounted bundle packages.
---
b.box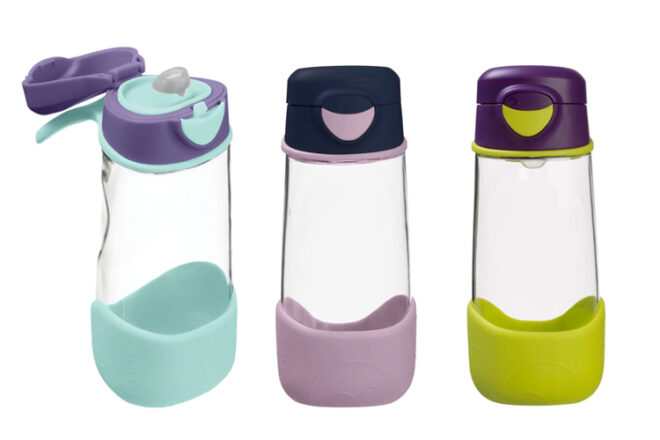 Made from Tritan, b.box Sport Sprout Bottles have a handy silicone bumper that protects from knocks and accidental spills. We love that they come in two convenient sizes (450ml & 600ml) and feature a handy carry handle, kid-friendly push-button opening and soft silicone spout.
---
Nudie Rudie Lunch Box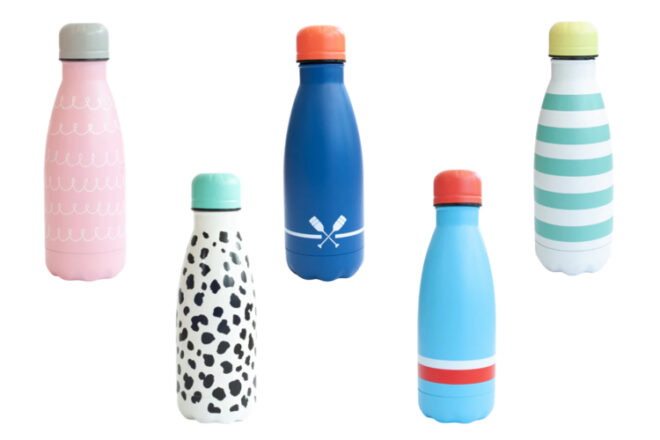 Double wall vacuum insulated to keep water cool for 24 hours, and hot for 12 hours. These 350ml capacity companions are made from quality stainless steel and come in five delicious designs. We love that they're leakproof and can be paired with silicone travel straws for easy drinking.

---

---
Spatz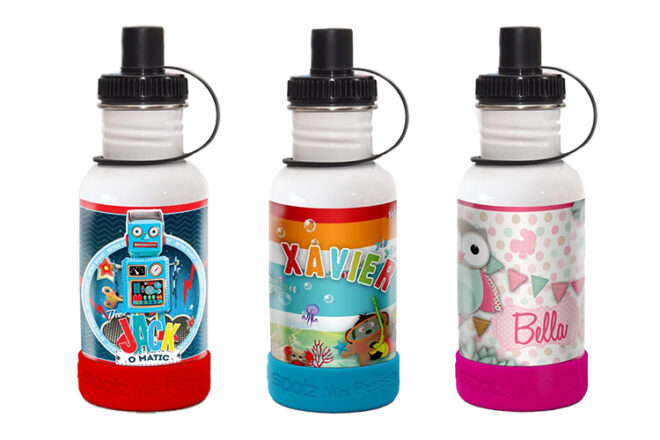 Sporting a handy non-slip base to keep the bottle in tip-top shape, Spatz personalised bottles are made from 100% food-grade stainless steel and no inside coatings. We love that the full, wrap-around designs are printed directly onto the stainless steel.

---
Frank Green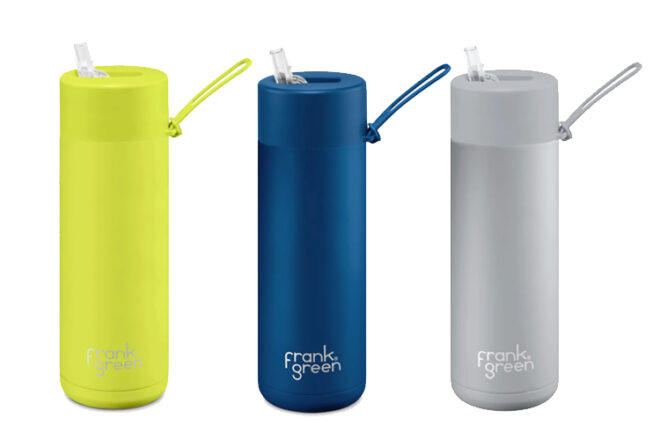 Classic curves and custom colours, Frank Green ceramic reusable bottles are triple wall vacuum insulated to retain heat or cold. We love the easy-to-use straw lid and that the leakproof design won't let water escape into their bag.

---
Monbento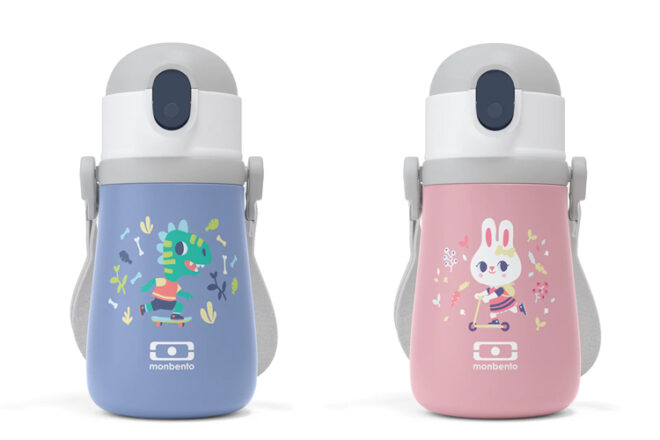 Fitted with a sports cap for single-flip opening, the Monbento Stram bottle cleverly converts from a handled bottle to an over the shoulder carry strap. Made from stainless steel it keeps drinks cool for 12 hours and we love that the weighted straw is removal for easy cleaning.

---
Ecococoon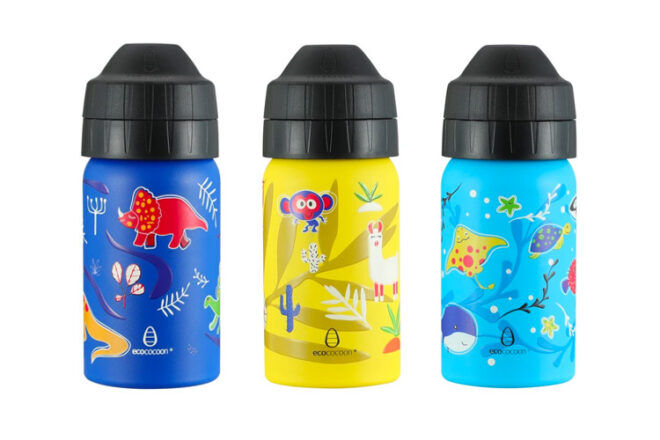 With a unique leak and spill-proof cap, Ecococoon stainless steel water bottles have double-walled insulation so drinks stay icy-cold for 24 hours or toasty-warm for 12 hours. We love how there's no condensation build-up so schoolbags stay dry.
---
Tinc
Guaranteed not to leak, Tinc's range of BPA-free water bottles are both shatterproof and fitted with a lockable flip-and-clip lid so there's no chance of leaks in bags. We love the handy carry loop and how the characters match other Tinc accessories.
---
MontiiCo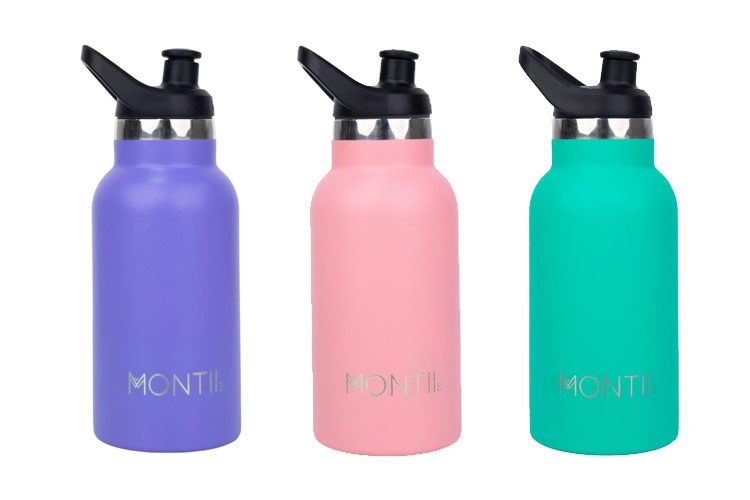 Dishwasher safe, MontiiCo double-wall stainless steel drink bottles keep drinks cold for up to 12 hours. We love that the easy tip-and-sip lid is certified safe for kids under three and that the packaging is 100 per cent recyclable.
---
Bec & Bello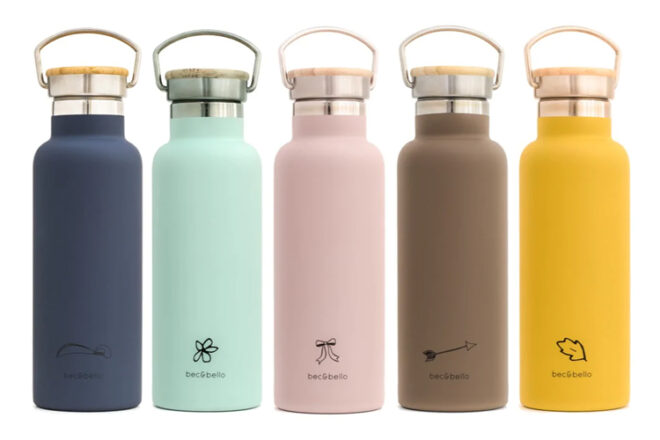 Bec & Bello 500ml Drink Bottles ($29.95)
Comfortable to hold, Bec & Bello drink bottles have a soft-touch rubber coating for a luxe matte finish. BPA free and made from double walled insulated stainless steel, it keeps drinks cool for 12 hours and hot for 8 hours. We love the stylish bamboo lid and classy colours.

---
---
Know some water bottles we should add to our list? Contact us and let us know, we've been curating Australia's best baby products into helpful lists for over 15 years and we're always happy to support new brands and businesses.
Read next…
Thousands of Aussie mums in our Mum's Grapevine Facebook Groups are asking each other for recommendations on what to buy right now. And you can too! Join today.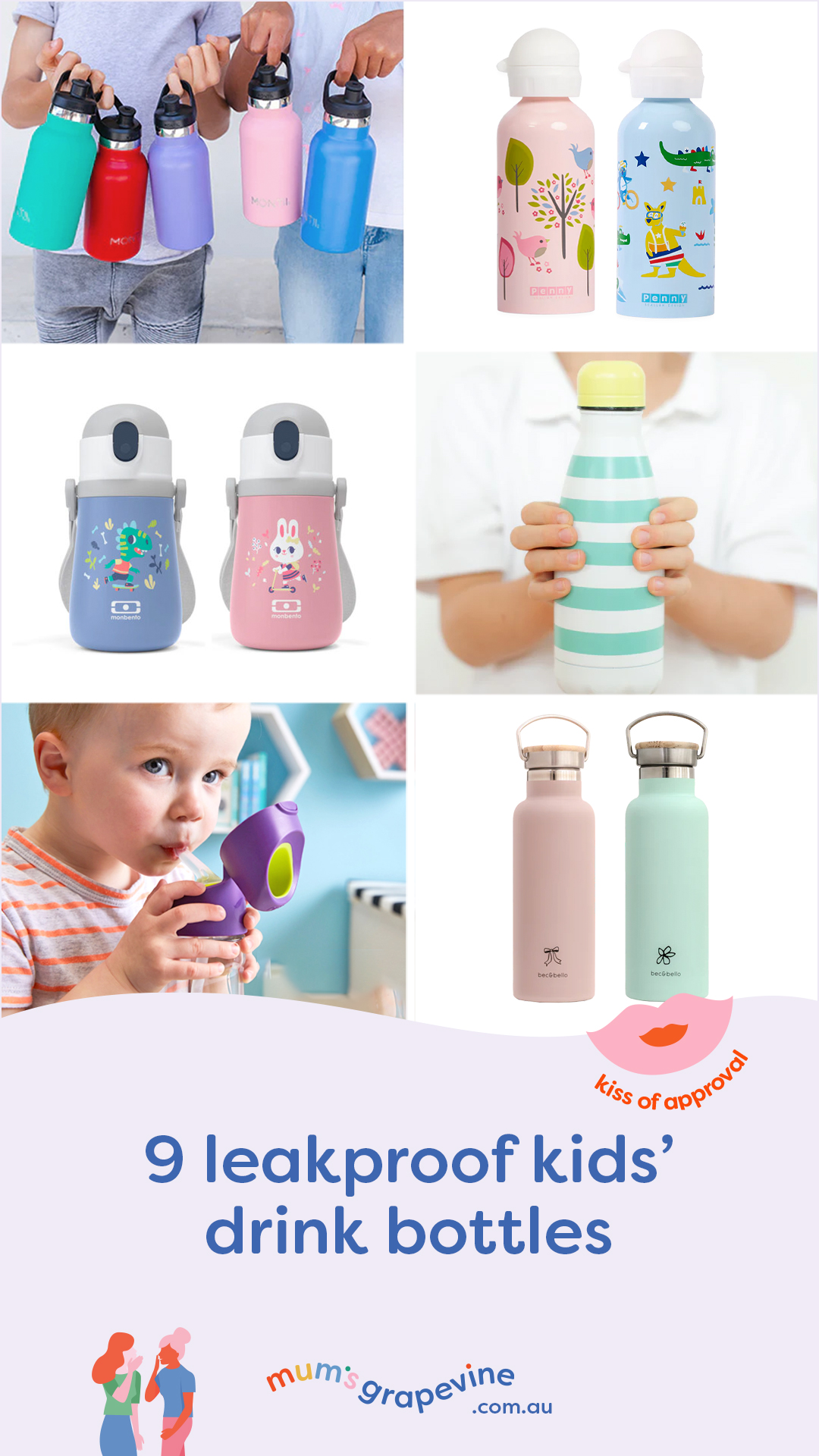 We want you to know
At Mum's Grapevine, we're a team of passionate mums (with 19 kids!) and over 15 years of experience researching and writing about all things baby and parenting. Our reviews of recommended products, like the ones in this post, may include paid inclusions, but we promise to only feature products that we truly believe in and have used or seen ourselves. We want to ensure that you, our readers have access to the latest and greatest products in the parenting world, and we're committed to maintaining our high standards of quality and honesty. See our Disclosure Policy.
Thank you for trusting us to be your go-to source for all things baby-related.