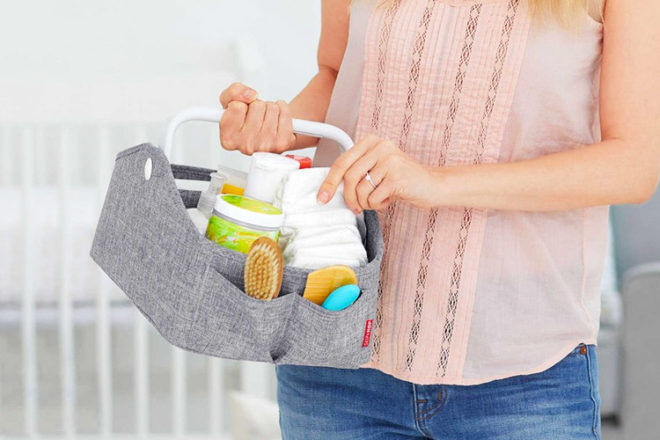 When you're facing a category five blowout, the last thing you want to be doing is scrambling to find anew nappy and the baby wipes. Enter the often-overlooked nappy caddy.
A nappy caddy is a portable organiser used to store and carry nappies, baby wipes, and other baby changing essentials like nappy cream. They can be placed on a changing table or carried around the house, making it easier for parents to keep everything they need for a nappy change close at hand. They are a convenient and practical item for new parents and can be a helpful way to keep baby essentials organised and within reach.
Here are some of the things to consider when looking to buy a caddy for your portable changing station.
Helpful tips for buying a nappy caddy:
Does it have removable dividers so you can create your own spaces?
Is it big enough to carry everything you need without being too heavy?
How can you clean it? (hello poonamis)
Does it have a sturdy base so you can carry it around without being lopsided?
Do you have a spot out of reach to keep it fully packed?
Does it have lots of compartments (stops things moving around)?
Can you use it for toy storage after the nappies are gone?
Is the felt fabric easy to clean?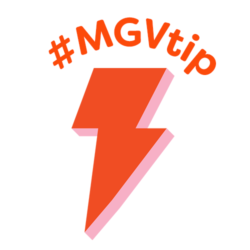 Not just for nappy changing, you can also use a caddy to carry and store all your bathtime essentials. Just look for one that's waterproof inside.
OUR PICK OF THE CROP
7 Nappy Caddies Mums Recommend
To help you find the best caddy for carting all your stuff, we consulted our huge Facebook community of Australian mums and listed their most popular choices below.
In no particular order, here are 7 of the more popular nappy caddies we recommend.
Bunnie Caddie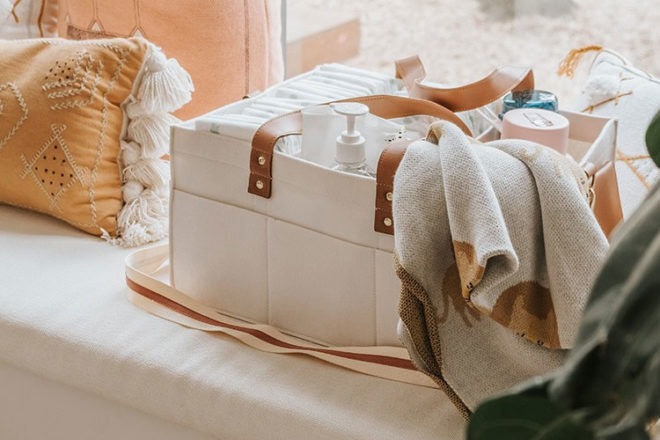 With four removable dividers and nine functional pockets, the award-winning Bunnie Caddie has a spot for everything. With leather trims, metal hardware and a leather strap for ease of transporting this functional gem gets top marks for stylish organisation.
---
b clean co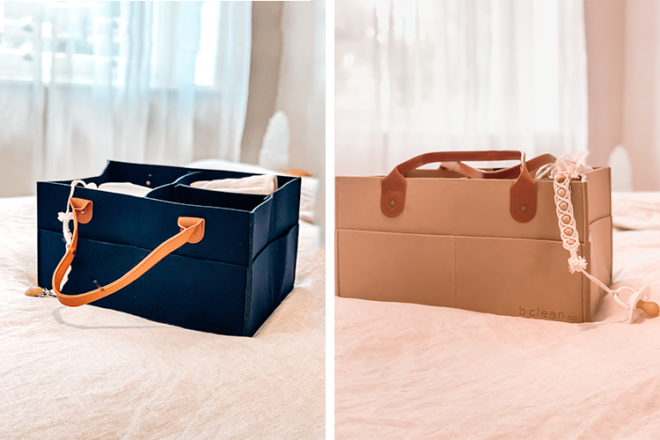 Made from Clean Felt fabric technology, b clean co's caddy easily holds all of your nappy-changing essentials. We love the soft-to-touch fabric generated from recycled plastic bottles and the adjustable internal inserts, vegan leather handles, and external pockets.
---
Kiin
Practical, functional, and stylish, the Kiin Cotton Rope Organiser is designed to hold everything you need for changing newborns. We love that you have the option of either three separate compartments or an open basket thanks to the easily removable dividers.
---
Spring Farm Babies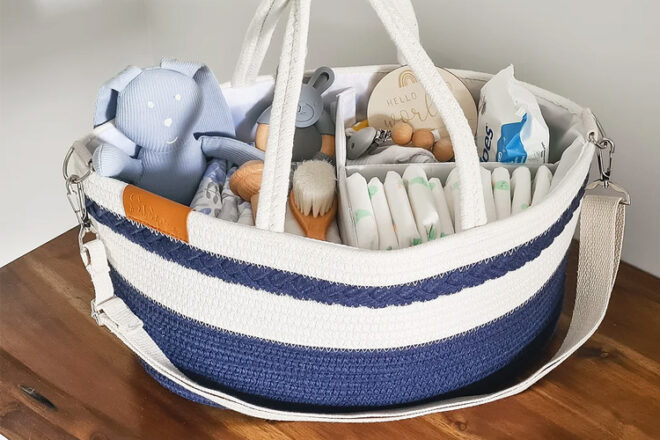 Made from 100% woven cotton braided rope, the Spring Farm Babies rope caddy is ready to take anywhere thanks to the strong rope handles and handy carry strap. We love that the dividers are removable and it doubles as toy storage after the nappies are long gone.
---
OXO
Never be caught out without a nappy changing essential again with the generously sized OXO Tot caddy for nappies with Changing Mat. We love how convenient this caddy is with a wipe dispenser compartment, drawer for extra accessories, and a locking handle to make it easy to grab and go.
---
Skip Hop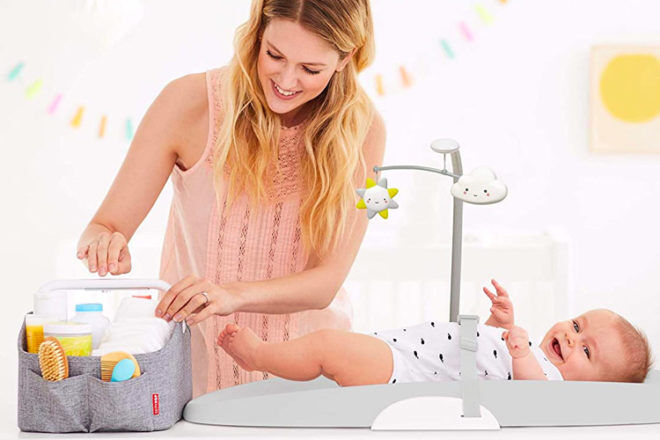 With a light built into the handle, the Skip Hop light-up caddy is the perfect helper for changing nappies in the 'wee' hours. We love that it comes with s removable centre divider and loads of internal and external pockets to keep everything in place.
---
Little Bare Henni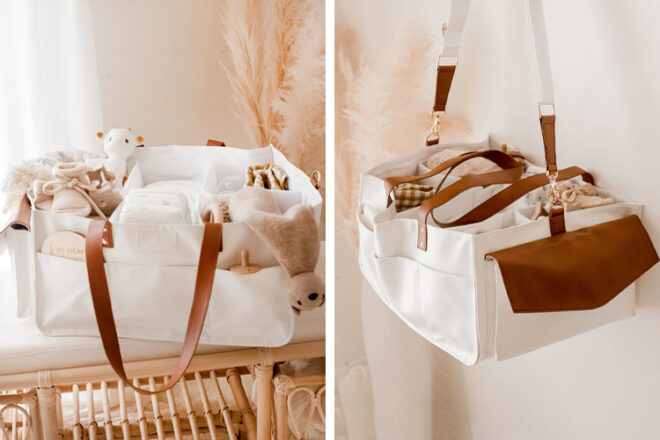 Eco-friendly and oh-so luxe, the Little Bare Henni caddy uses non-toxic vegan leather that is stain-resistant, waterproof, and a cinch to wipe down with a damp cloth. With five adjustable compartments and six outer pockets, there's a spot for everything.
---
Your questions answered
We asked the huge Mum's Grapevine community of new mums if they found a caddy helpful, and this is what they recommended …
A nappy organiser is super helpful in the car for those car nappy changes – Amy
Yes! I love mine! It stays in the media room and it's handy to have nappies, wipes, clothes and wraps available in two locations when you have 16 month old to look after as well
Yep, one in the car for my now toddlers with spare clothes for nappies / undies / wipes/ hand gels / omit bags. During the newborn days, I had one in the family room with things for breastfeeding & nappy changes. Now I use it as the bedtime / morning basket – a massive game changer being organised! – Sarah
We do a mix of bub in his own room and co-sleeping so we have everything in his room already but have a caddy of things in our room for during the night and it is great! – Alex
Very useful, I use mine between rooms lounge/ bedroom/ living easy to cart all the essentials around. – Jess
I just use the shelves in my change table. Both my kids loved ripping all the nappies out and chucking them everywhere. – Mandi
Not really I just changed her in the bedroom or the bed when I needed to was handy for the hospital thou – Jacinta
Yep! Super handy when playing with my oldest in his room or lounge don't need to take the baby away & come back, wish I had another for the car! – Rhiann
I fill it each morning and use it in the lounge room and at night I take it to bed with me. I guess it depends on what you're putting in it too as to how helpful it might be! – Nicole
I have one in the boot of my car! Super handy to keep hats, sunscreen, a couple of nappies etc in. – Sarah
Never had one with my first but loving it this time. Second babies bring chaos and having the caddy accessible to bring anywhere in the house is so handy. – Ilsa
Yes! 2nd bub, 1st caddy. I took it to the hospital. It's all I take for holidays for bub. The master bedroom is upstairs so at night caddy comes up, and during the day caddy comes downstairs. Love it! Has everything bub might need, and even carries all her clothes for the current size she's wearing – Bec

I had one for my first & barely used it – it was lockdown in covid & honestly, just going upstairs to do a nappy change was something to pass the time. This time managing a toddler & a baby, I love my caddy. It mainly lives in our bedroom under the bassinet, but I'll often take it downstairs to do nappy changes on the go while playing with my toddler, and it's also really convenient to grab on the way to the bath. I just have to remember to keep it stocked up! – Erin

I don't use mine for a changing station as such but I have one that lives in my loungeroom with burp cloths, bibs, nail clippers, my Hakka, lip gloss, a book etc! Anything I might need if I get stuck with a contact nap! – Elise
Know a nappy organiser we should add to our list? Contact us and let us know, we've been curating Australia's best baby products into helpful lists for over 15 years and we're always happy to support new brands and businesses.
Read next …
Ask other mums
Looking for a caddy to use with nappies and still not sure if any of these are right for you? Join the huge #MGVfam in one of our private Facebook Baby Groups and ask thousands of other mums with babies the same age as yours which ones they recommend. Join today!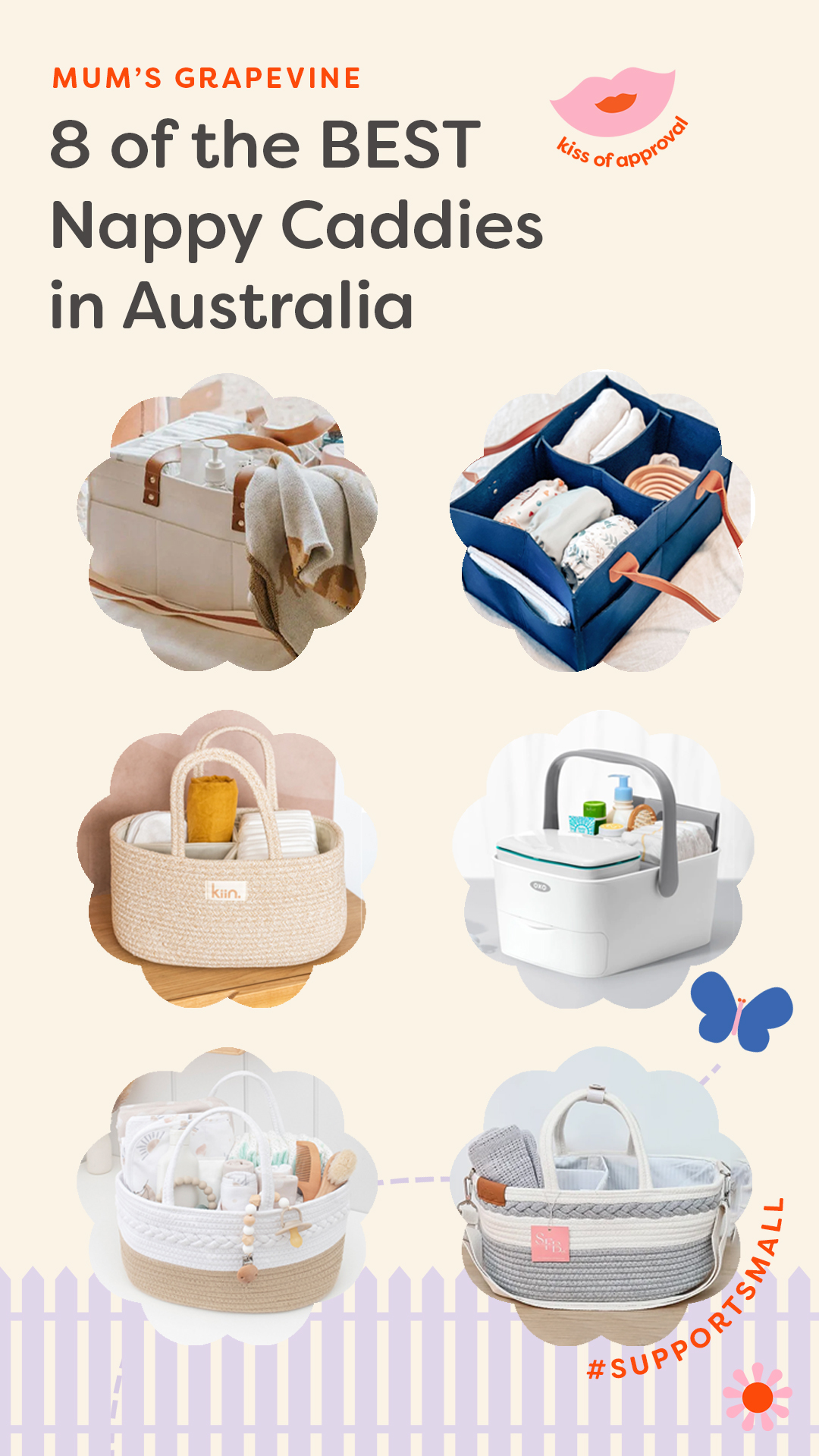 We want you to know
We're Mum's Grapevine, a team of mums who've been there and done that (we have a combined 19 kids, so we know a thing or two about parenting!). We've been writing about all things baby and parenting for over 16 years, and we're passionate about helping new mums find the best products for their little ones.
Sometimes, we do include paid inclusions in our reviews, but we promise that we only recommend products that we truly believe in and have either used or personally seen. Our goal is to give you, our Grapeviner mums, the inside scoop on the latest and greatest parenting products, and we're always striving to maintain our high standards of quality and honesty. See our Disclosure Policy.
Thanks for trusting us to be your go-to source for all things baby-related!
xoxo