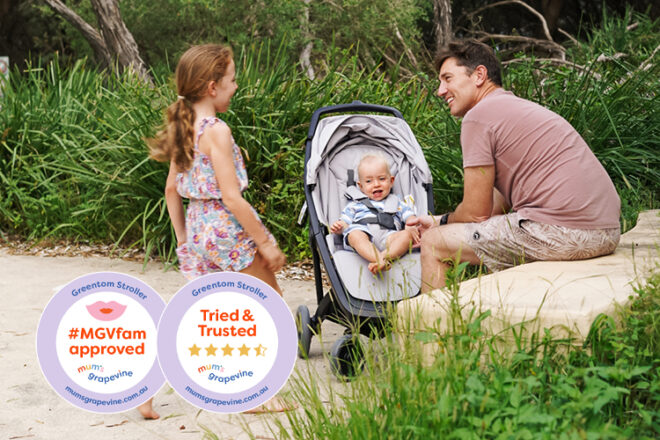 We all want the best future for our little bundles of joy. But when you're in the thick of parenting, your focus is likely on simply managing your every day and living your best life with your tiny tot.
Thanks to the clever people at Greentom, you can now do both with ease. Their award-winning pram and stroller combinations are handy, stylish and sustainable. And they come with some serious green credentials, so you can rest easy knowing you're doing your bit for the planet and your bub's future, every day.
Keeping life simple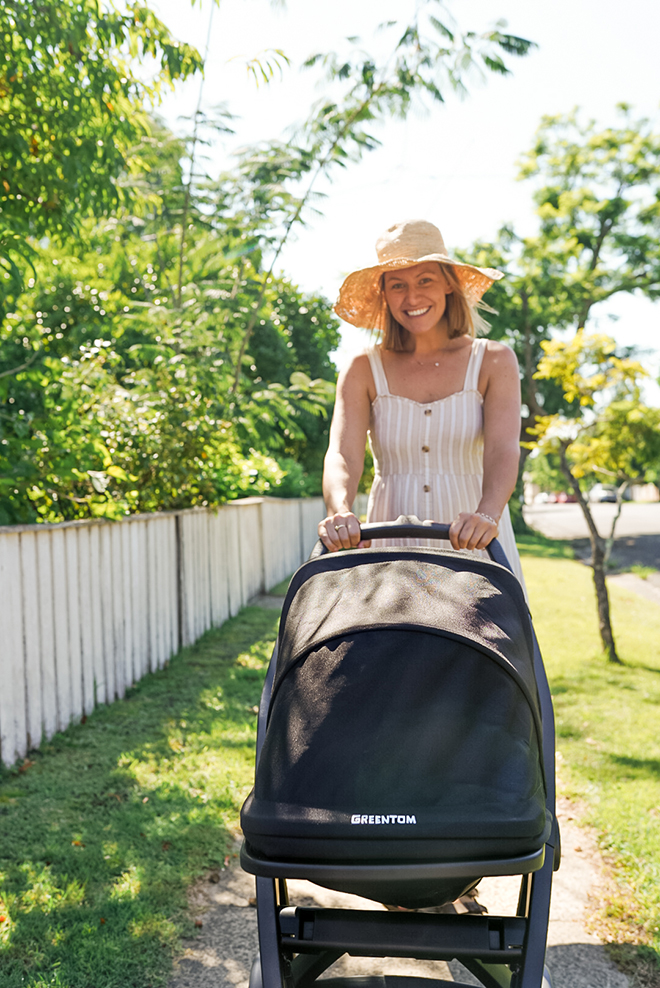 Greentom is all about keeping life simple, with a passion for making 'no-nonsense products for everyday use'. The stroller's Dutch design takes a practical 'less is more' approach – and that means it ticks all the right boxes without fuss.
The pram and stroller combinations take you all the way from birth to big kids, with a range of styles to suit their age and seating preferences.
The lightweight frame and compact, easy-fold design make it a breeze to take out for an hour or all day and then pack into your boot when you're done (even in small cars).
While you're out and about, the sleek and sturdy 4-wheel chassis is sure to be a smooth ride for your sweetpea.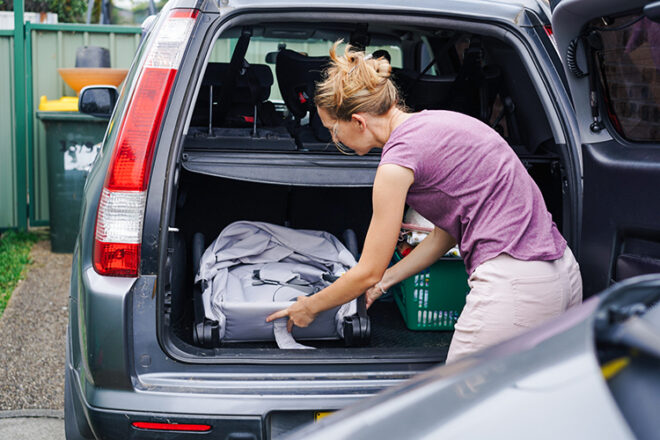 And the design has been carefully considered to optimise all product parts. With just 35 unique components, it can be put together out of the box in just 5 minutes.
But the best bit, it's all made with the planet in mind, jam-packed with recycled materials. In fact, you can't get greener.
Why a Greentom stroller is the greenest on the planet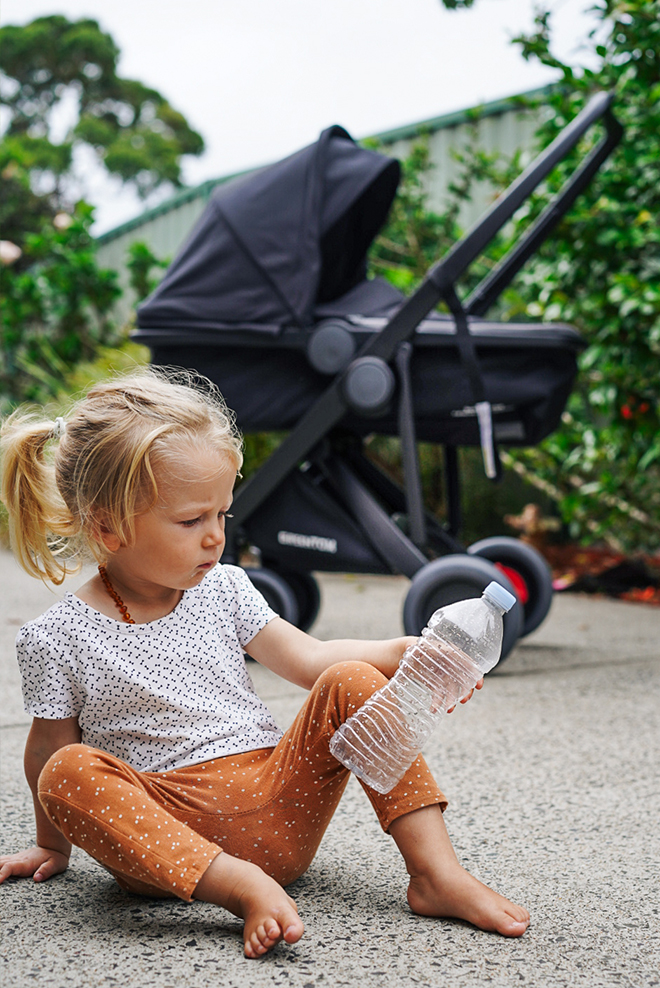 The frame is made of post-consumer plastic waste and the easy-to-clean fabric is made from used drinking bottles. And that means it's saving a lot of plastic going into landfill (or worse – the ocean).
In fact, the Greentom Classic is made from 5.5 kg (12.1 lbs) of high-quality recycled plastic and 74 recycled PET bottles. And all up, Greentom has helped recycle over three million drinking bottles.
On top of all that green goodness, you can also relax knowing it's safe for your baby – Greentom products are non-toxic and are free from BPA, PVC or Phthalates.
And when you're done, all materials can be reused or recycled. So, you can feel the warm glow of knowing that you're helping to clean up the streets while you're strolling the streets.
Options for everybody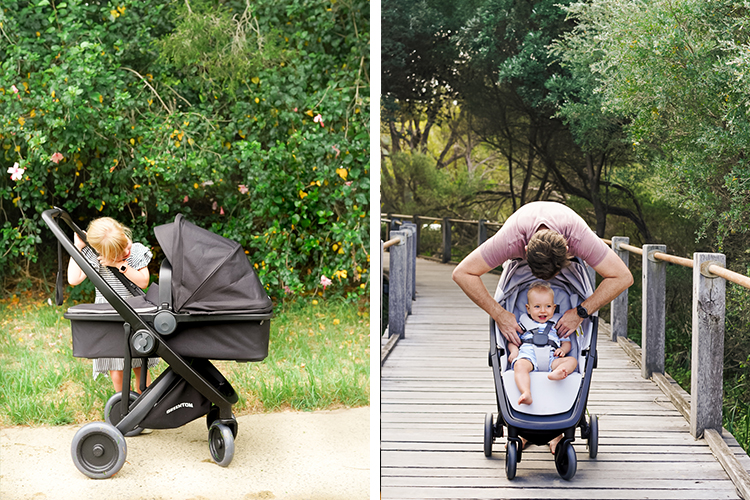 The Greentom stroller is available in a range of combinations, giving you the flexibility of a stroller that grows with its precious cargo.
The newborn Carrycot can be swapped out for the Reversible seat when your tot wants to sit up. Or from 6 months you can choose the Classic design, forward facing for passengers who like to see the world go by.
Each seating option uses the same chassis base and are available individually or as 2-in-1 or 3-in-1 packages.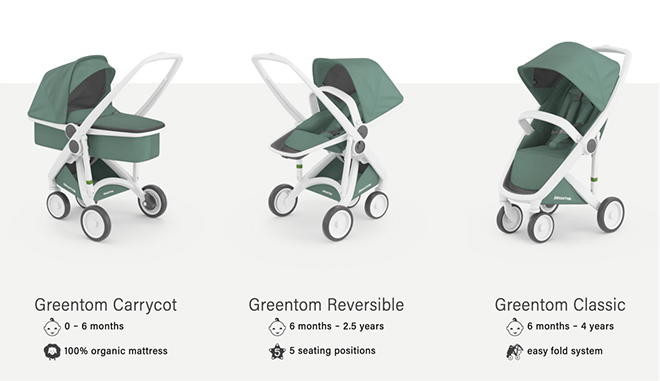 To meet your style needs, the Greentom chassis is available in black or white and the fabric is available in 3 colours, each with an Excellent UPF rating. A handy range of accessories, including a shopping bag, footmuff, raincover and car seat adaptors.
And it all comes with a lifetime warranty.
The Greentom Carrycot, Reversible and Classic are available online at Greentom Australia (from $749).
Mum's Grapevine review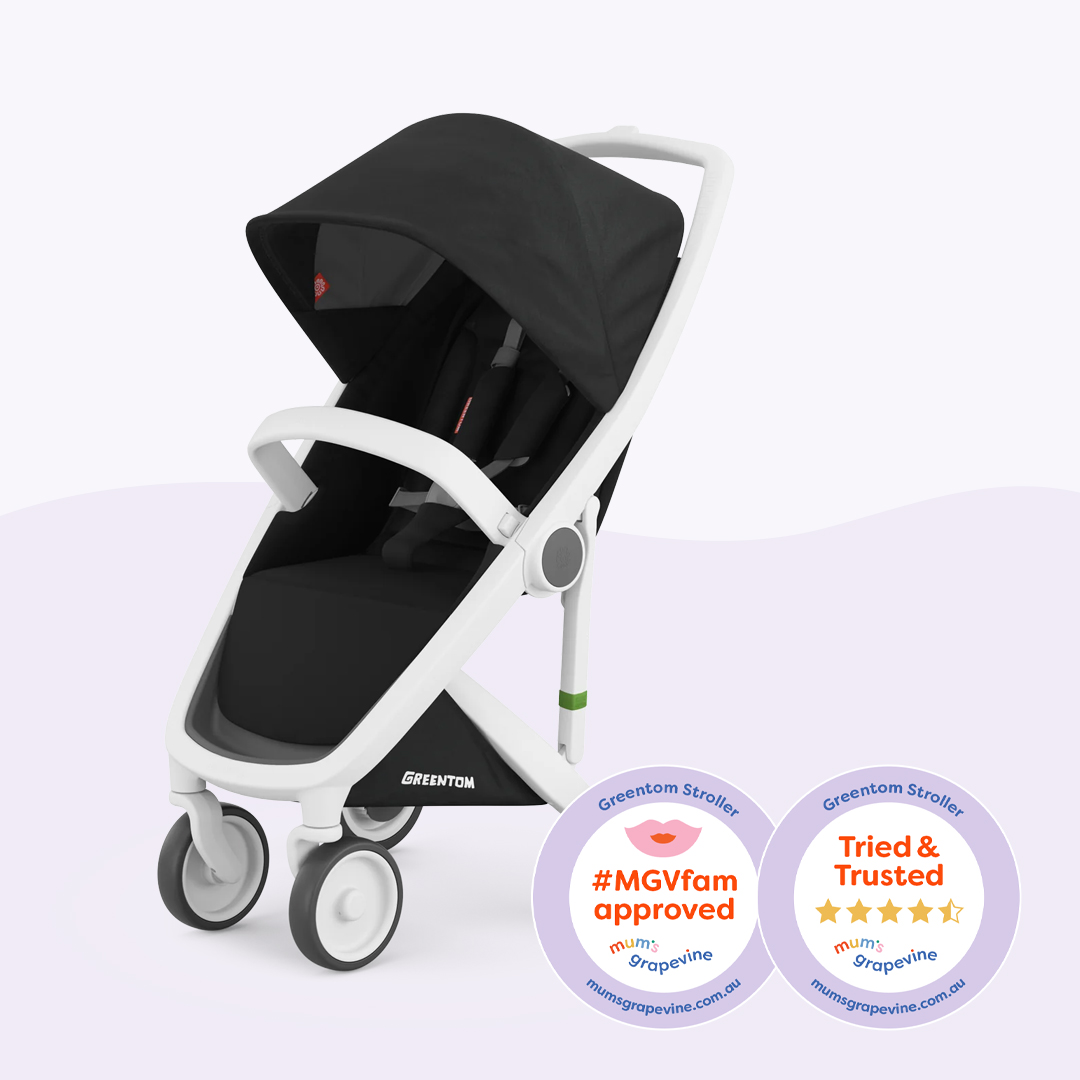 Greentom was founded in 2013 and stands for 'Green Tomorrow'. It was built on the idea that the most sustainable thing to do is to stop using natural resources and use existing waste as raw material to create beautiful products.
By giving plastic waste a new life and empowering people to choose sustainable alternatives for everyday products, Greentom wants to leave a better world for future generations.