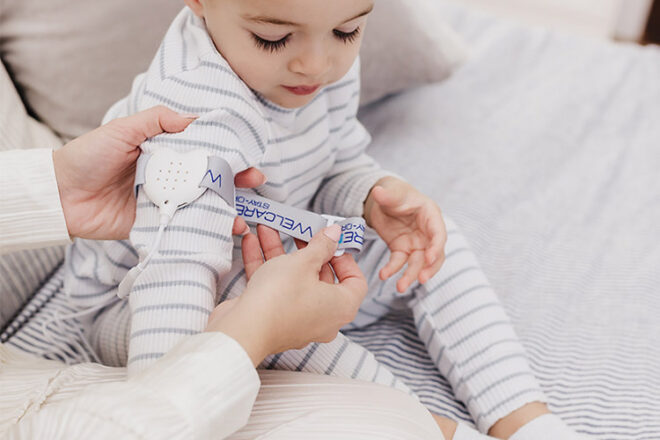 As a parent of a child who struggles with bedwetting, I know firsthand how frustrating and exhausting it can be to deal with this common childhood issue. But there's good news – bedwetting alarms can help.
These innovative devices are here to save the day (and the night) with their clever designs and effective monitoring, ensuring a restful, and dry sleep for your little ones. Using sound or vibration to wake your child when they start to wet the bed, it teaches them to become more aware of their body's signals and learn to recognise when they need to use the bathroom.
It's time to put an end to the soggy sheets and nighttime accidents with our roundup of bed-wetting alarms. From wireless wonders to mat-based marvels, we've got you covered. So let's take a look at some of the more popular bedwetting alarms on the market, and find the one that's right for you and your child.
The Types of Bedwetting Alarms
Wireless
With wireless alarms, the sensor is placed in the child's underwear and is connected to a small transmitter that sends a signal to the alarm unit, which can be placed nearby. When the sensor detects moisture, it sends a wireless signal to the alarm, which then sounds to wake the child up. Wireless allows for greater flexibility in where the alarm can be placed.
Arm Bands
These alarms use a sensor that is worn on the child's upper arm, with a thin wire that clips into your child's underwear. Not only does the arm band vibrate and makes loud noises for kids to be woken up by, but they're a great option for children who don't like the idea of wearing a bulky sensor in their underwear.
Bedwetting Mats
These alarms use a moisture-sensitive mat that is placed on the child's bed. The mat is connected to an alarm unit nearby. When the moisture is detected by the mat it triggers the alarm. Mats are easy to use and do not require the child to have anything attached to their clothing. They are also easy to clean and maintain.
OUR PICK OF THE CROP
8 Bedwetting Alarms for Deep Sleepers
To help you find the best Bedwetting Alarms for your child, we consulted our huge Facebook community of Australian mums and listed their most popular choices below.
In no particular order, here are 8 of the more popular Bedwetting Alarms in 2023.
Welcare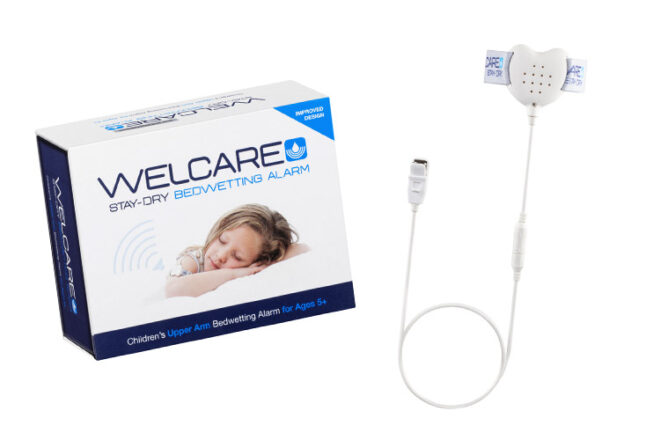 With a comfortable and adjustable armband, this bedwetting alarm is perfect for those looking for a wearable device. Featuring an optional sound mode and LED lights that complement the vibration that wakes the kids as soon as moisture has been detected.

---
Brolly Sheets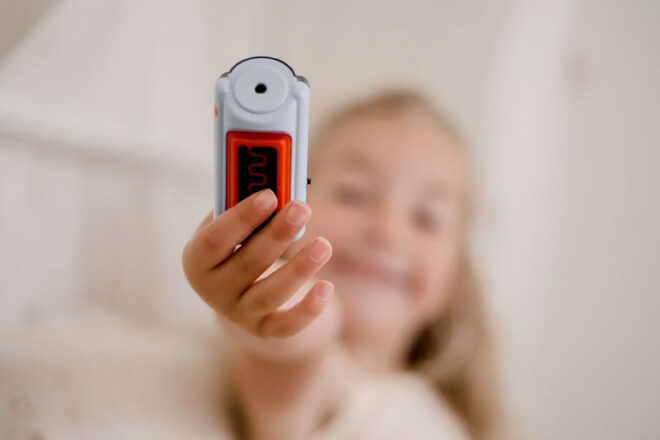 Featuring a metal-free sensor, this colourful and wireless alarm won't irritate young skin. With an alarm that rings at up to 98 decibels, we love that this alarm is specifically created at the perfect frequency needed to alert the brain to wake up.

---
The Parenting Garden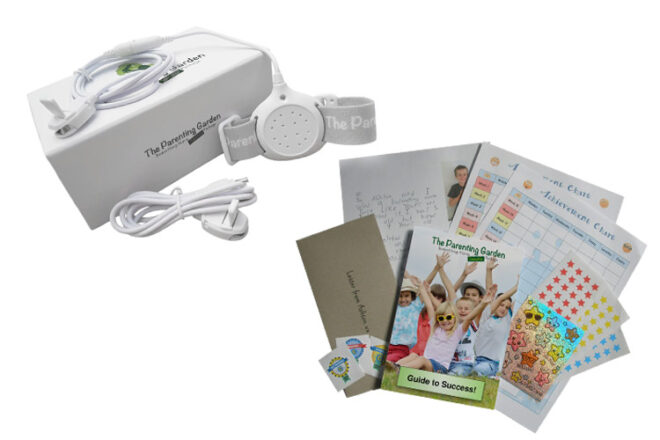 At the first sign of wetness this arm band will wake your little one with loud sounds, vibrations, and flashing lights. Surely waking even the deepest of sleepers. This package includes an evidence-based guide, charts and stickers to guide your entire journey.

---
Moose Baby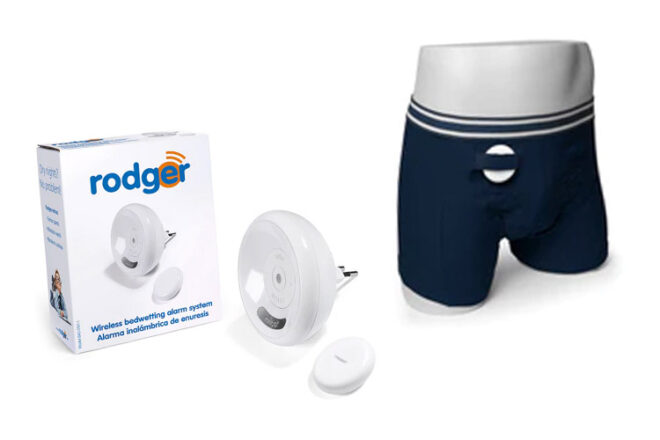 The latest in bedwetting technology, this wireless device comes with included underpants specifically designed to allow children to sleep in any position. We love that this alarm features eight different tones and a range of alarm volumes, perfect for adjusting to their needs.

---
Malem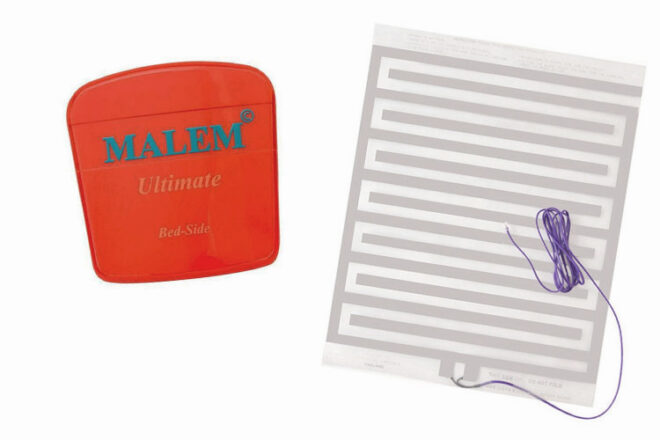 Does your child prefer to not sleep in pyjamas? This mat alarm is the perfect solution when not able to wear a sensor. With an alarm that features recorded messages, sounds or music, the foil mat sensor detects moisture, directly activating alarm.

---
Night Ollie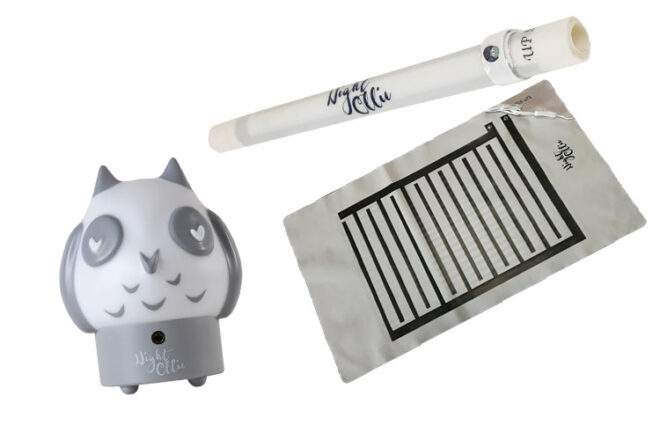 Designed in Australia by a nurse in the continence ward, the high-sensitivity mat offers a large and easy-to-clean surface area. With loud sounds and vibrations in a discreet owl character, kids will be happy to have their alarms on display.

---
Oopsie Hero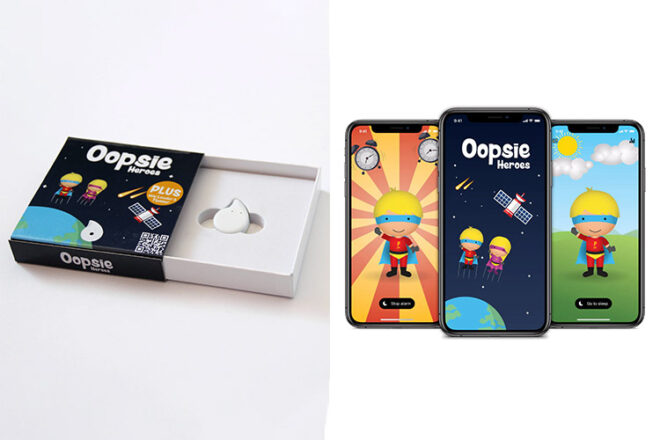 With a small and comfortable sensor and personalised parent voice alarm, we love that this wireless alarm works with a mobile device to create a fun and motivating way to combat bedwetting. Automatically logged events make it a breeze to review together.

---
Pjama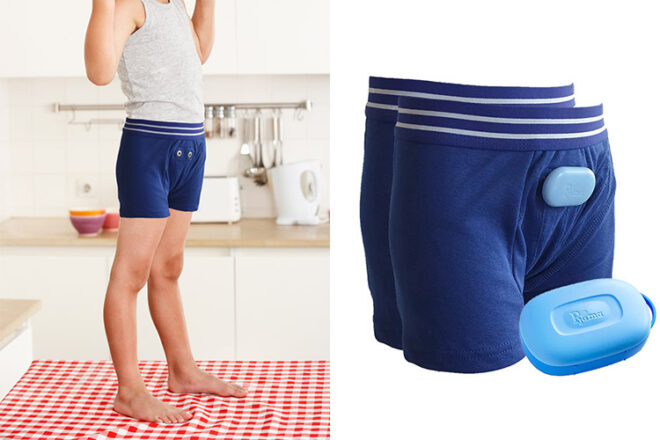 This kit is the complete package for treating bedwetting, with sewn in sensor threads you'll never have to worry about a fall clip again. Not to mention, this system connects to an app to easily track their progress and reach their goals.

---
FAQs: Your questions answered
What is a bedwetting alarm?
A bed-wetting alarm is a device that is used to help children stop wetting the bed at night. It consists of a sensor that is placed in the child's underwear and an alarm that is triggered when the sensor detects moisture.
How does a bedwetting alarm work?
A bedwetting alarm works by conditioning the child to wake up when they need to use the bathroom. The alarm is triggered as soon as the sensor detects moisture, waking the child up so that they can go to the bathroom.
At what age can a child start using a bedwetting alarm?
Children can start using a bedwetting alarm as soon as they are old enough to understand how it works and are able to wake up when the alarm goes off. This is typically around 5-6 years old.
---
Know a Bedwetting Alarm we should add to our list? Contact us and let us know, we've been curating Australia's best baby products into helpful lists for over 15 years and we're always happy to support new brands and businesses.
Read next …
Ask other mums
Looking for a Bedwetting Alarm and still not sure if any of these are right for you? Join the huge #MGVfam in one of our private Facebook Baby Groups and ask thousands of other mums with babies the same age as yours which ones they recommend. Join today!
We want you to know
At Mum's Grapevine, we're a team of passionate mums (with 19 kids!) and over 15 years of experience researching and writing about all things baby and parenting. Our reviews of recommended products, like the ones in this post, may include paid inclusions, but we promise to only feature products that we truly believe in and have used or seen ourselves. We want to ensure that you, our readers have access to the latest and greatest products in the parenting world, and we're committed to maintaining our high standards of quality and honesty. See our Disclosure Policy.
Thank you for trusting us to be your go-to source for all things baby-related.