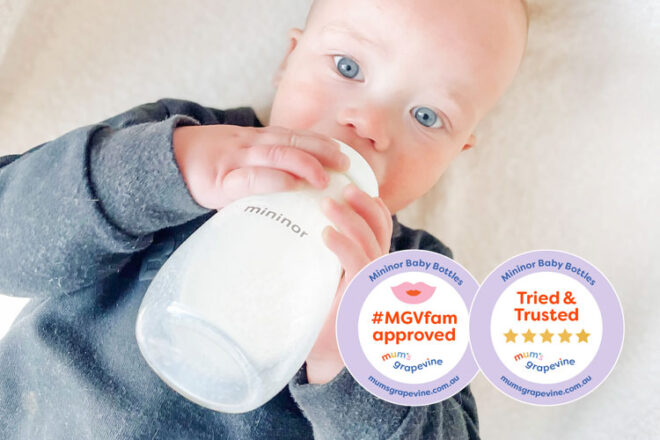 A good baby bottle is an invaluable piece of your parenting kit. They're great on the go, help you share around those midnight feeds and give you the peace of mind of knowing that your bub can be fed even when you're not there. But finding a bottle that your hungry milk monster is happy with can prove to be a challenge (and leave you with a cupboard full of bottles that don't get used).
The clever folks at Danish by Design have found a unicorn that ticks all the boxes. Introducing the Mininor Baby Bottles with their sleek design and Danish smarts, and it's likely to be the very last bottle you'll ever have to try.
Made from glass or PP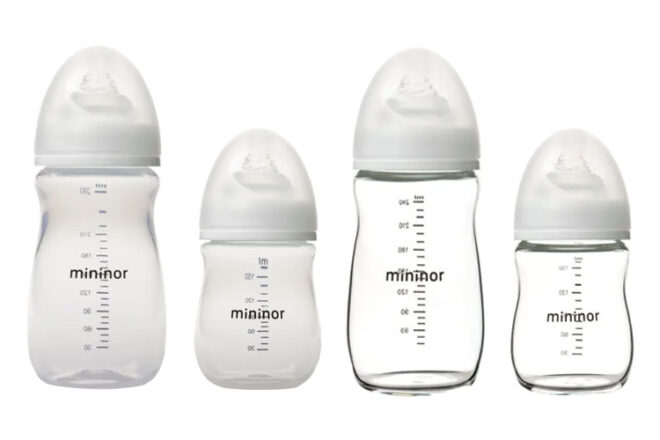 To give you choice, they come in either glass or PP, and the first thing you'll notice is how nice these bottles feel in your hands.
The borosilicate glass bottles are super tough, long-lasting and completely non-toxic. Being made from glass, they won't transfer any residue or deteriorate over time, and they can be recycled over and over again. While the PP version is made from high-quality polypropylene that's super lightweight and perfect for travel.
Whichever version you go with, Mininor's ergonomically designed bottles are easy to clean and are dishwasher, freezer, AND microwave safe. And the lid cleverly seals the teat so no need for any additional caps. Talk about convenience.
Unique 'twistie' teats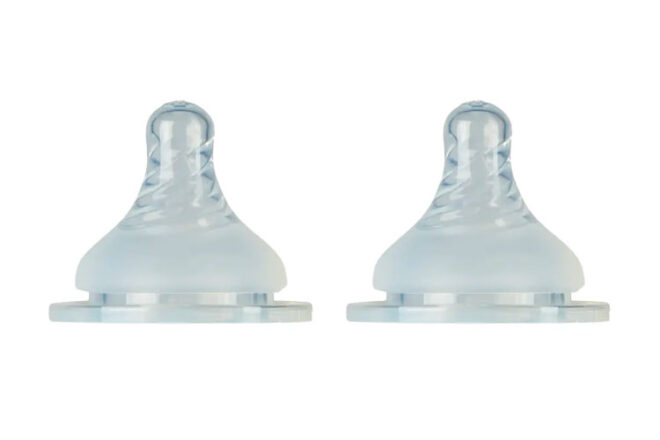 The real test of any baby bottle is the teat. Babies' mouths are made for their mummas boobs, and they can be a bit fussy with anything different. The Mininor teats are designed with this in mind to give your bub the best feeding experience possible.
The super soft silicone teat comes in five sizes (allowing for growing appetites) and are made to feel more like a natural nipple so they're easier for your baby. They're also designed to allow for your baby to use a natural sucking technique, which won't adversely affect breastfeeding.
But what really makes the teat clever is the unique spiral design that helps with elasticity and stops the teat from collapsing. They also have anti-colic air valves that reduce air intake and a special valve system that can't leak.
Quality you can trust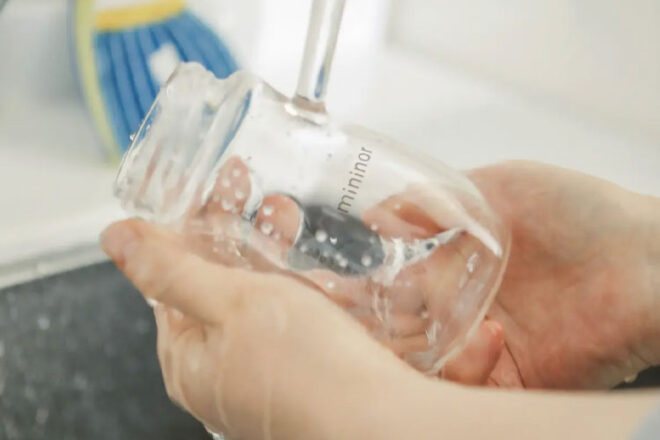 Although they're new to the Australian market, Mininor bottles are a well-known and popular choice in Denmark. In fact, they're used in their maternity hospitals and are recommended by Danish health nurses.
Available online at Danish by Design (from $22.95) and selected retailers.
---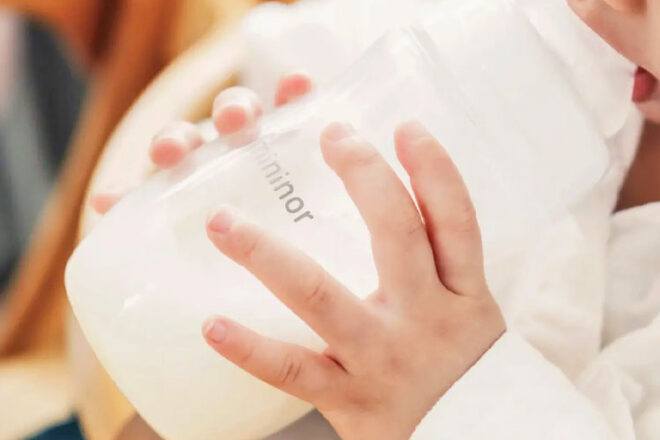 Mums recommend Mininor Baby Bottles
We sent 30 samples to mums from our Mum's Grapevine Facebook Baby Groups to try the Mininor Baby Bottles for themselves and here's what they had to say:
---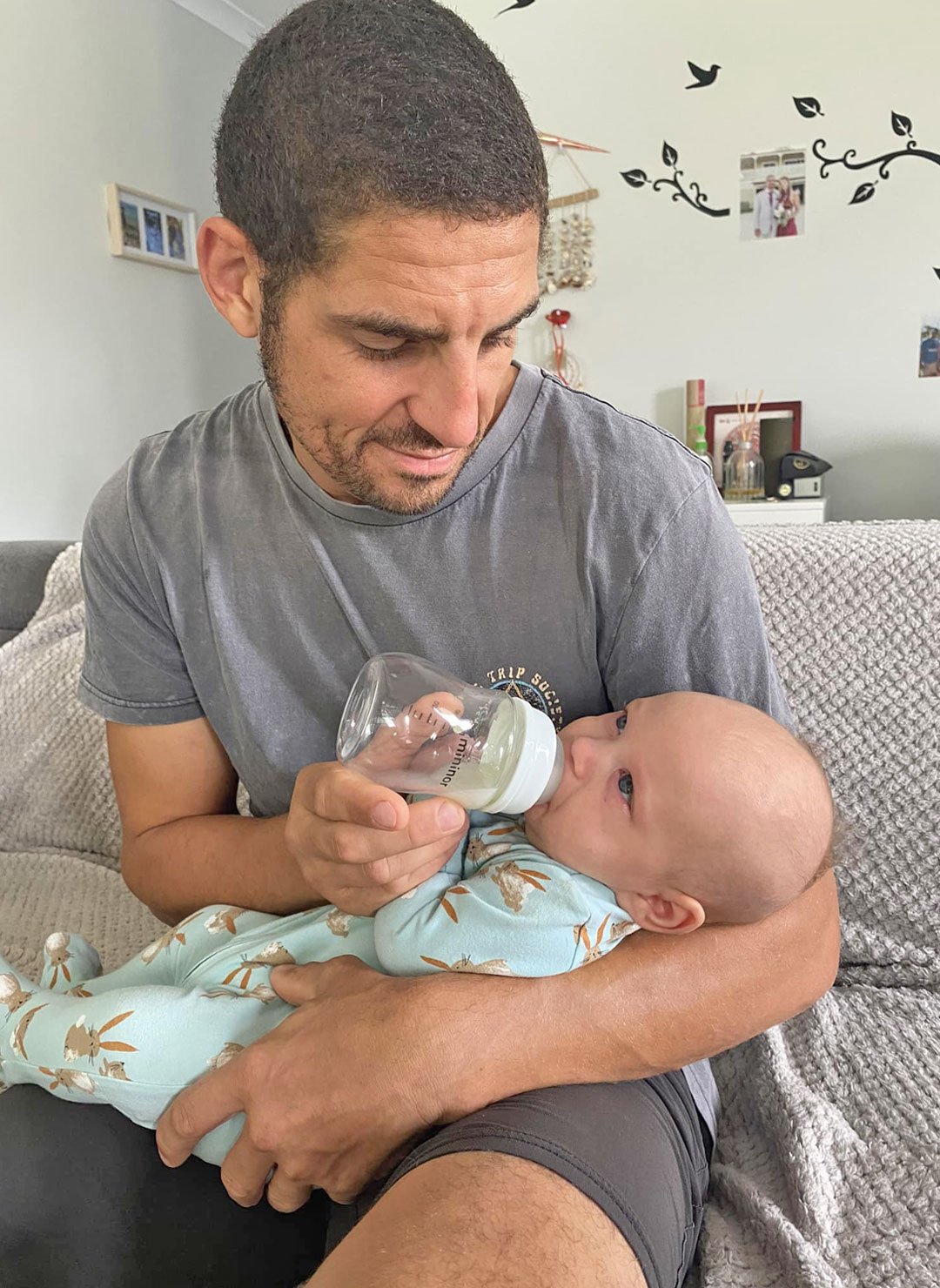 Georgie
"My bub is 11 weeks and is breastfed 99% of the time. We always wanted to do a bottle a day so my partner could feed him however, my bub struggled to latch onto the other teats we used, he would end up swallowing loads of air and dribble most of it down him.
These Mininor bottles are actually great, he latches on well, with no mess whatsoever and they are anti-colic teats too.
As you can see… a happy baby and a happy daddy!"
---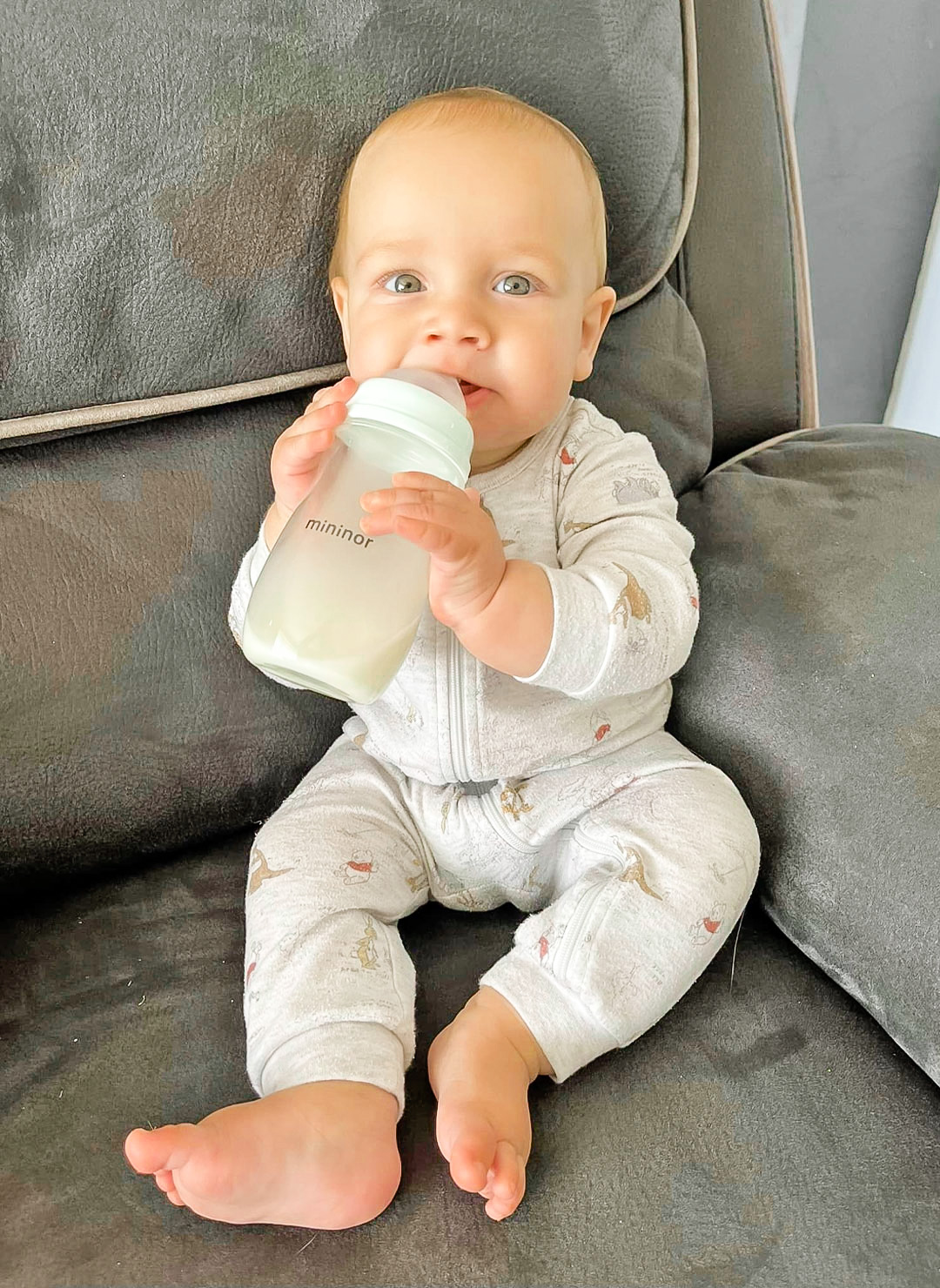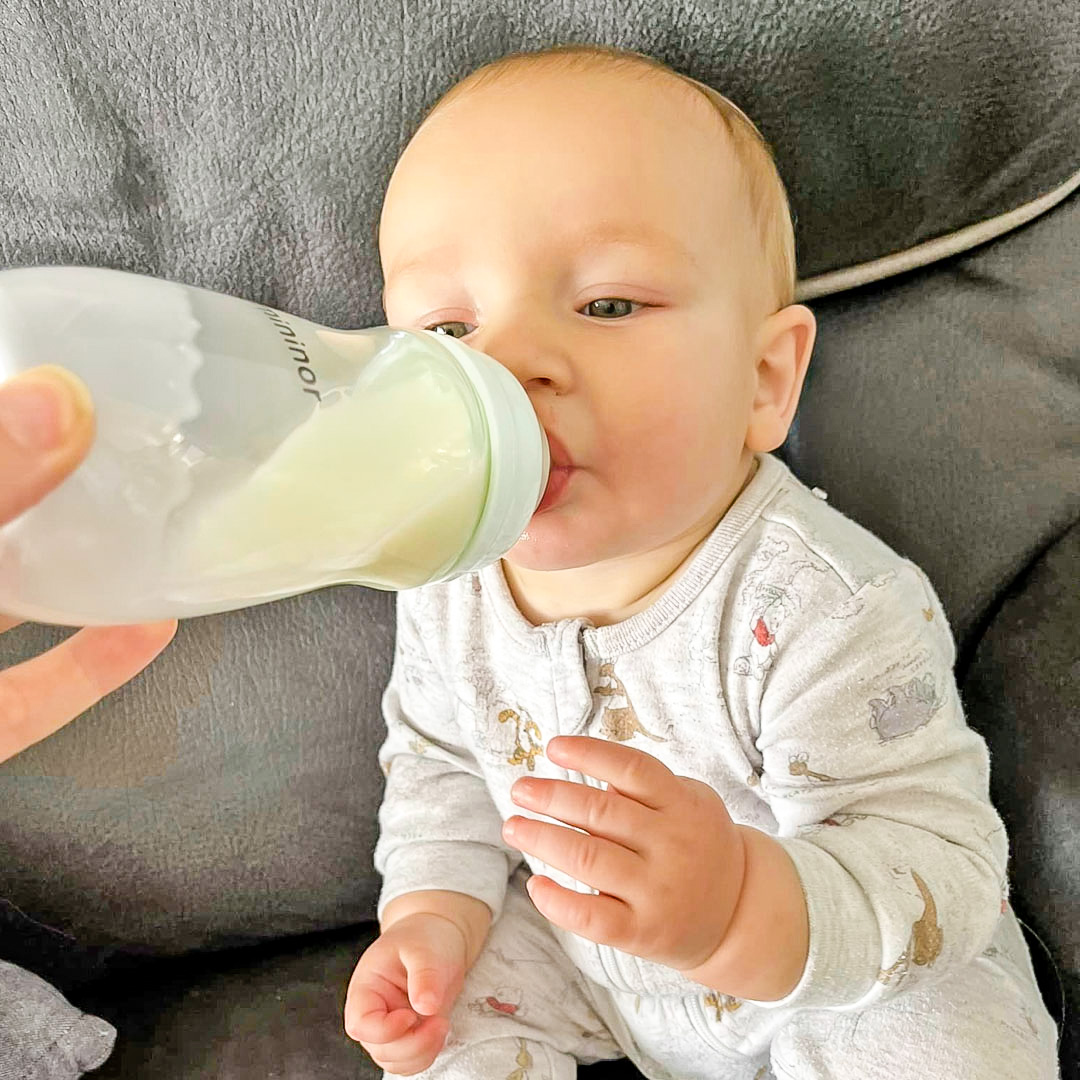 Jodi
"This couldn't have come at a better time, after six months of exclusive breastfeeding, I thought it was a good time to introduce a bottle so that when he goes to daycare he knows how to use a bottle, and even so I can have a cheeky date night or spoil myself and get my hair done.
We chose the glass bottle, I was a little worried it would be too heavy but he picked it up with ease like it was nothing! I can't believe it, he LOVES it. I don't have to go through the dreaded challenge of trying multiple different bottles to find one he likes.
I think it's the soft, silicone anti-colic teat designed to allow the baby to use the same technique as on the mother's breast that made it so successful, it was like a natural nipple in his mouth so he barely noticed the difference (except I think he enjoyed playing around and watching tv while drinking a little too much)."
---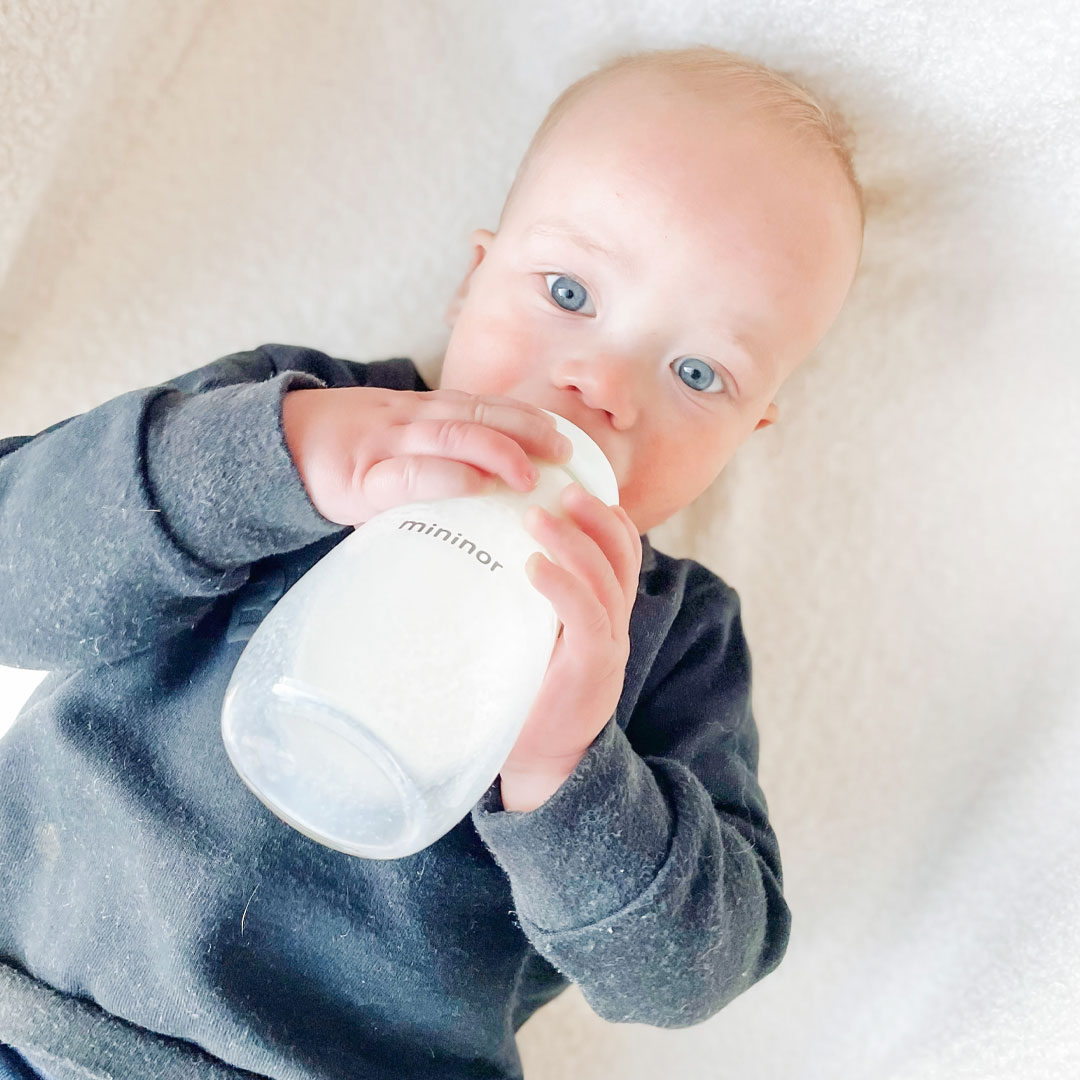 Ashlee
"Charlie has taken to the Mininor Baby Bottle so well, personally I love the teat as it's super soft!
We have never used glass bottles before but I love how they wash & are like new again! Highly recommend."
---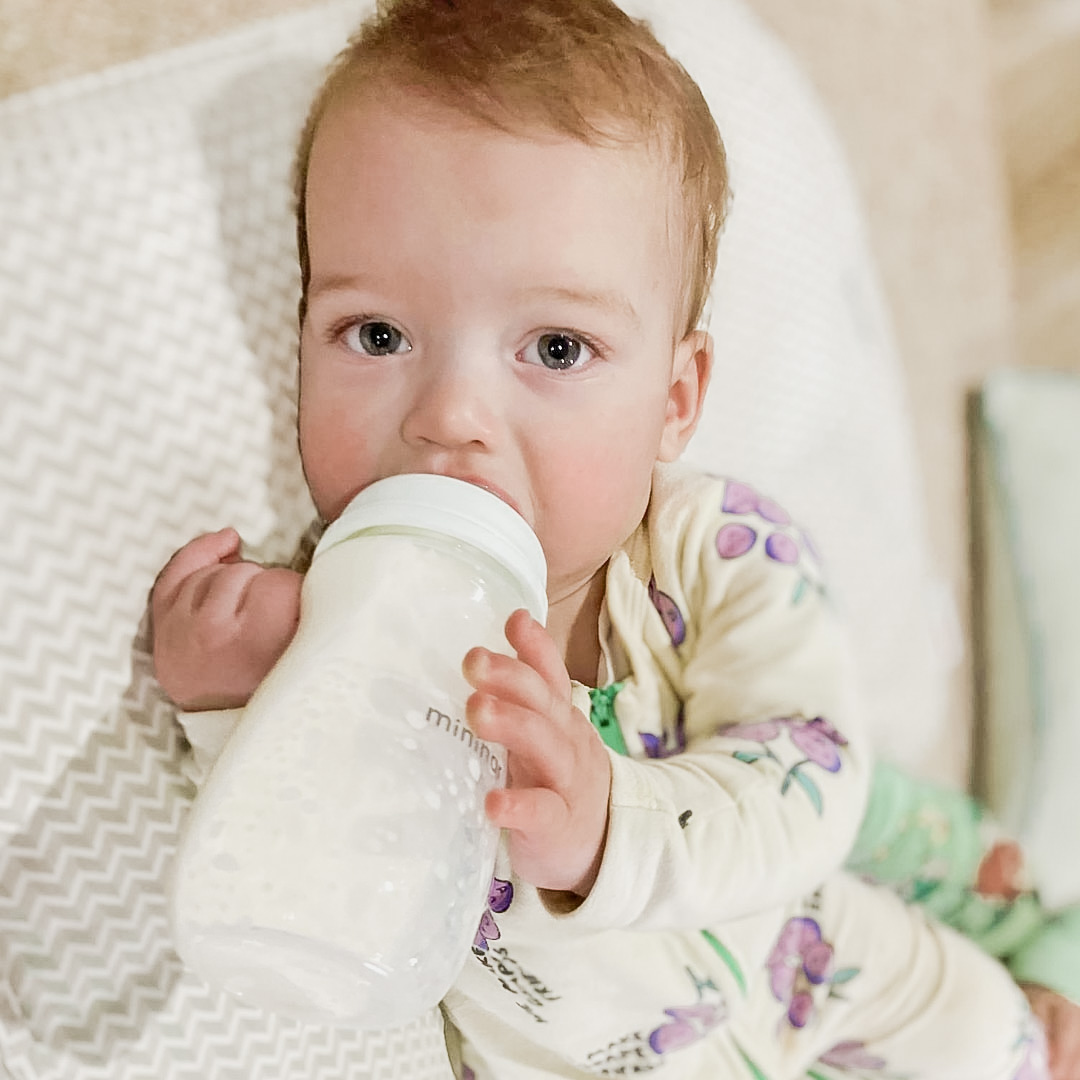 Emily
"I was lucky enough to be chosen to try out Mininors new ergonomically designed bottle and can safely say it was an absolute success.
My little girl has always been fussy with her bottles but this soft and squishy teat has the Zoe tick of approval"
---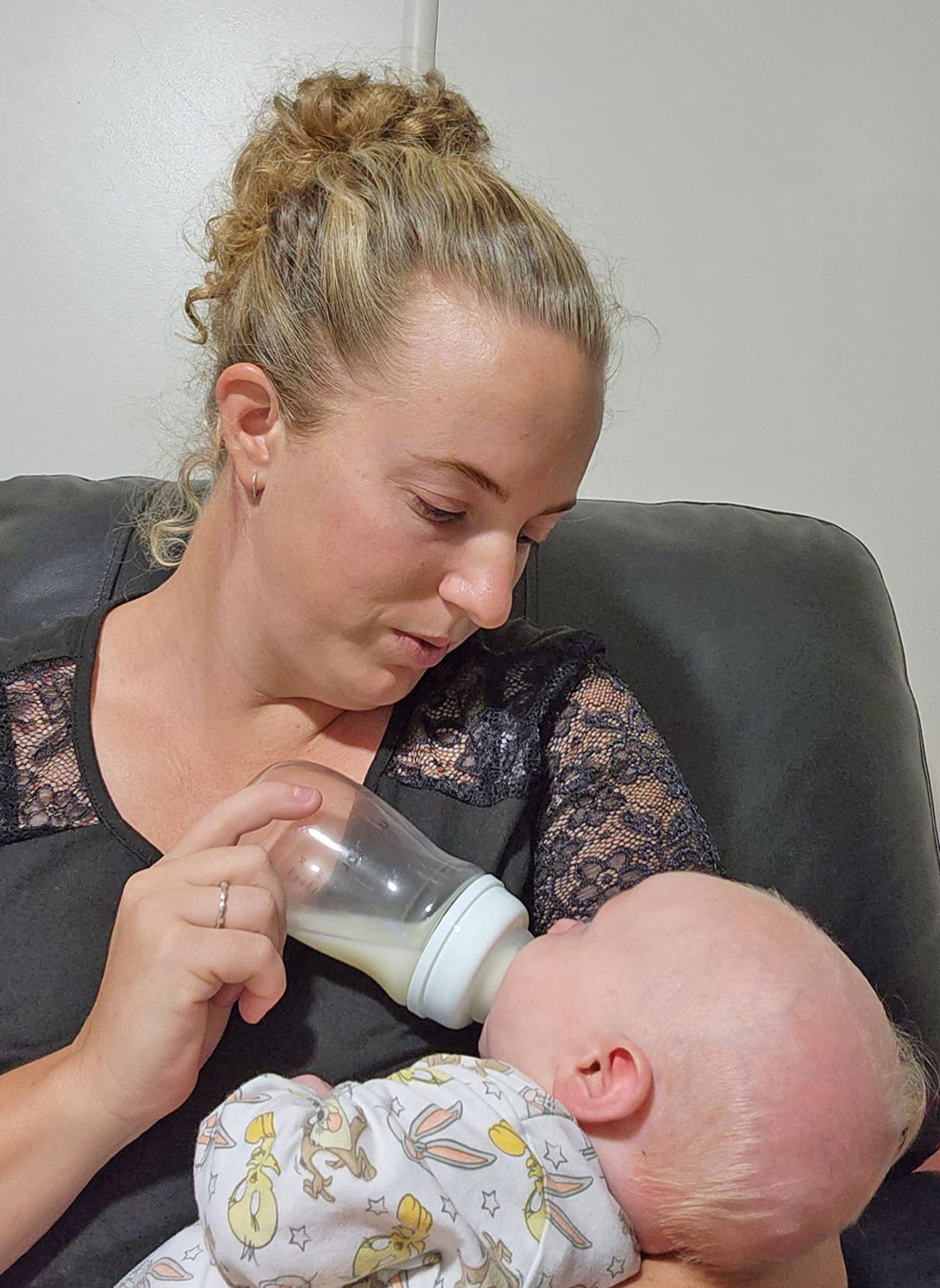 Sara
"My exclusively breastfed bub has refused every bottle I've tried to give her, always gagged or just flat out refused the teat (I'd given up the search for a bottle she'd take).
This is her on the first try of the Mininor Bottle, no gagging, no refusal she latched on within a minute and we were away.
If any other breastfeeding Mummas are looking for a bottle to try after multiple failed attempts, please try this one! Being able to finally give her an EBM bottle in the afternoon is going to be such a game-changer for us!"
---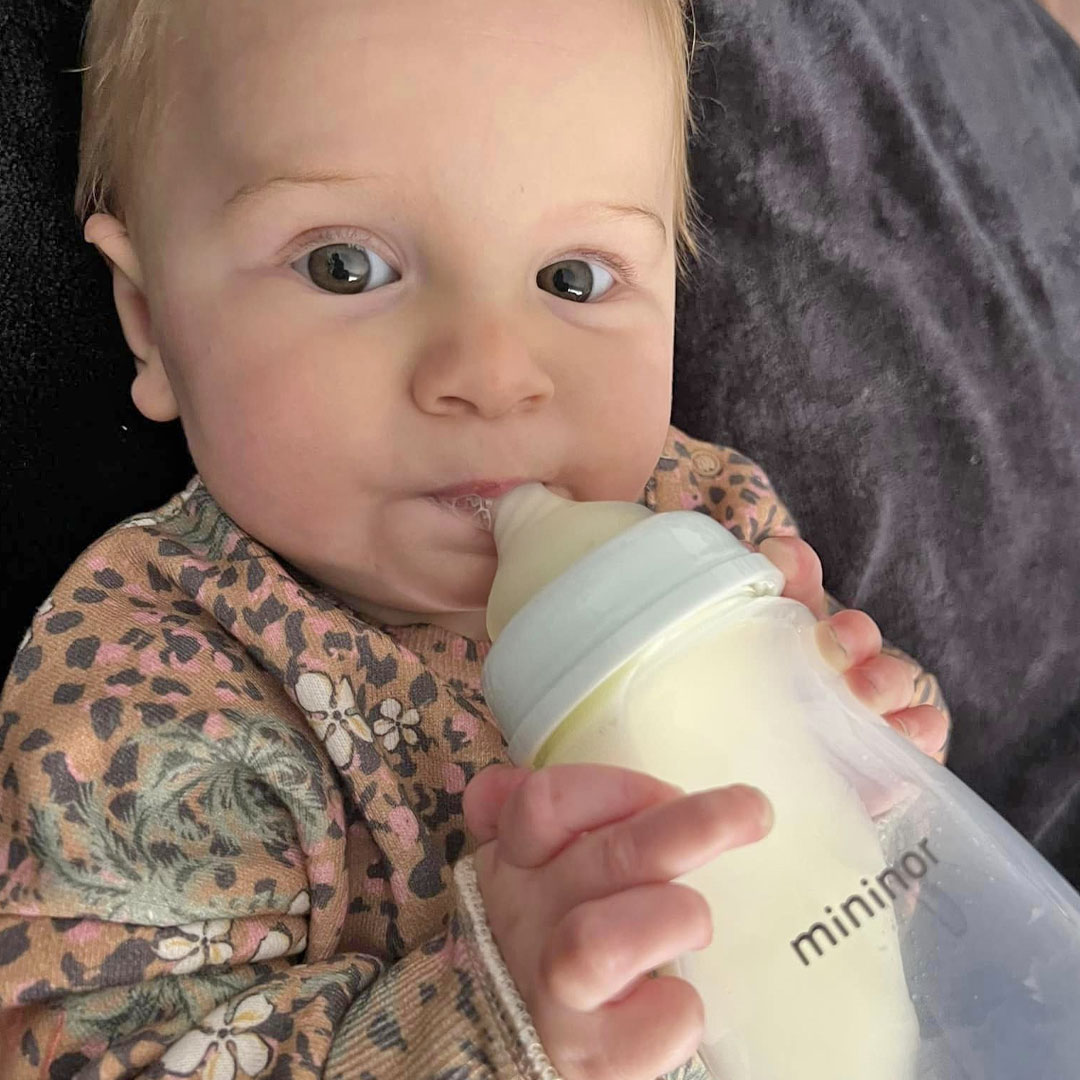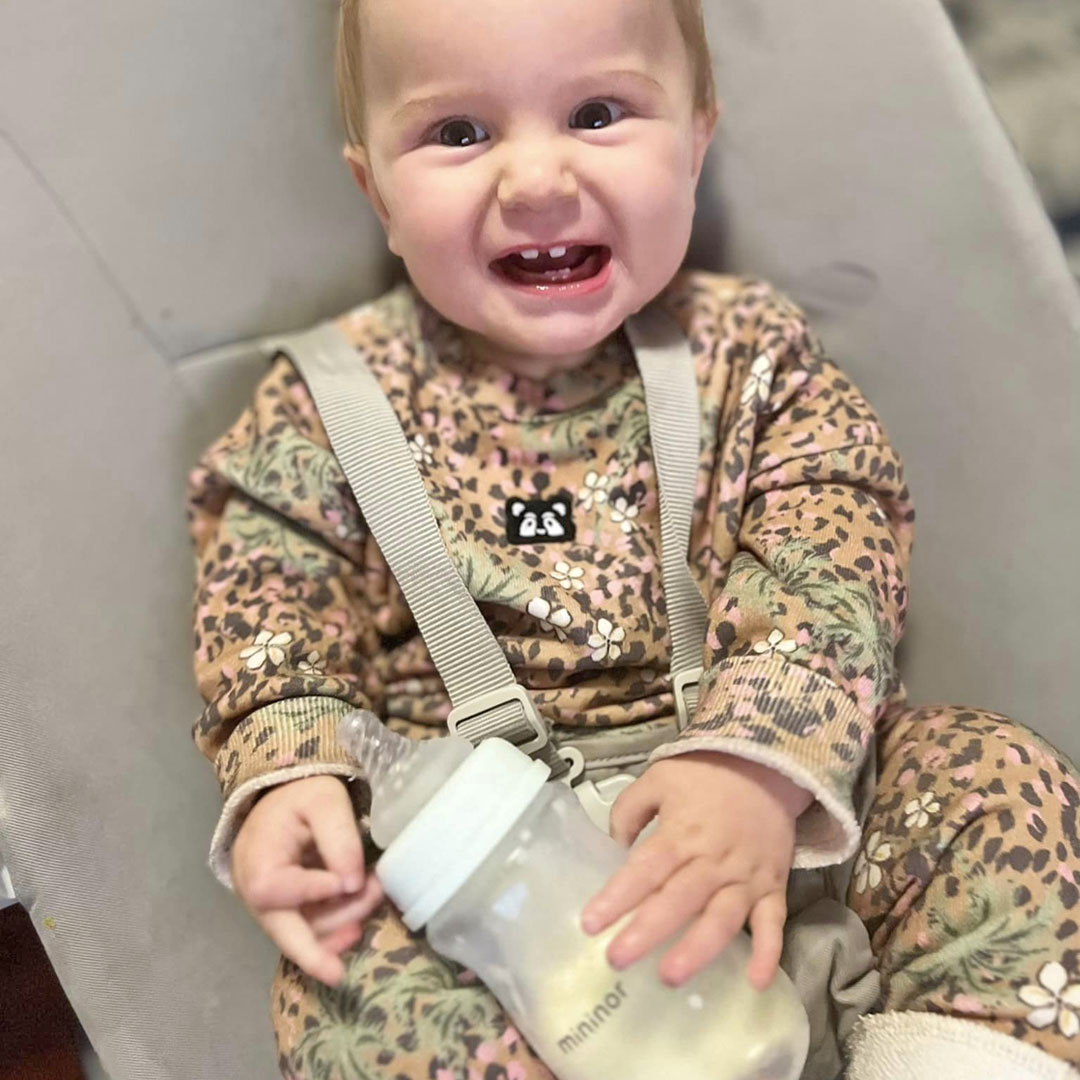 Patrice
"I was very lucky to be selected to trial the Mininor Australia 260ml plastic bottle & teats for my 8 soon-to-be 9-month-old daughter.
As you can see by her chompers they could not have arrived at a better time. After exclusively breastfeeding it is now time to transition to bottles for my own safety.
Expected confusion when I first introduced her to the bottle but it didn't take too much longer for her to realise that her liquid gold was inside.
The bottles are very light & easy for baby to grip. Easy to clean, take apart & put back together with absolutely no error for leakage. Highly recommend "
---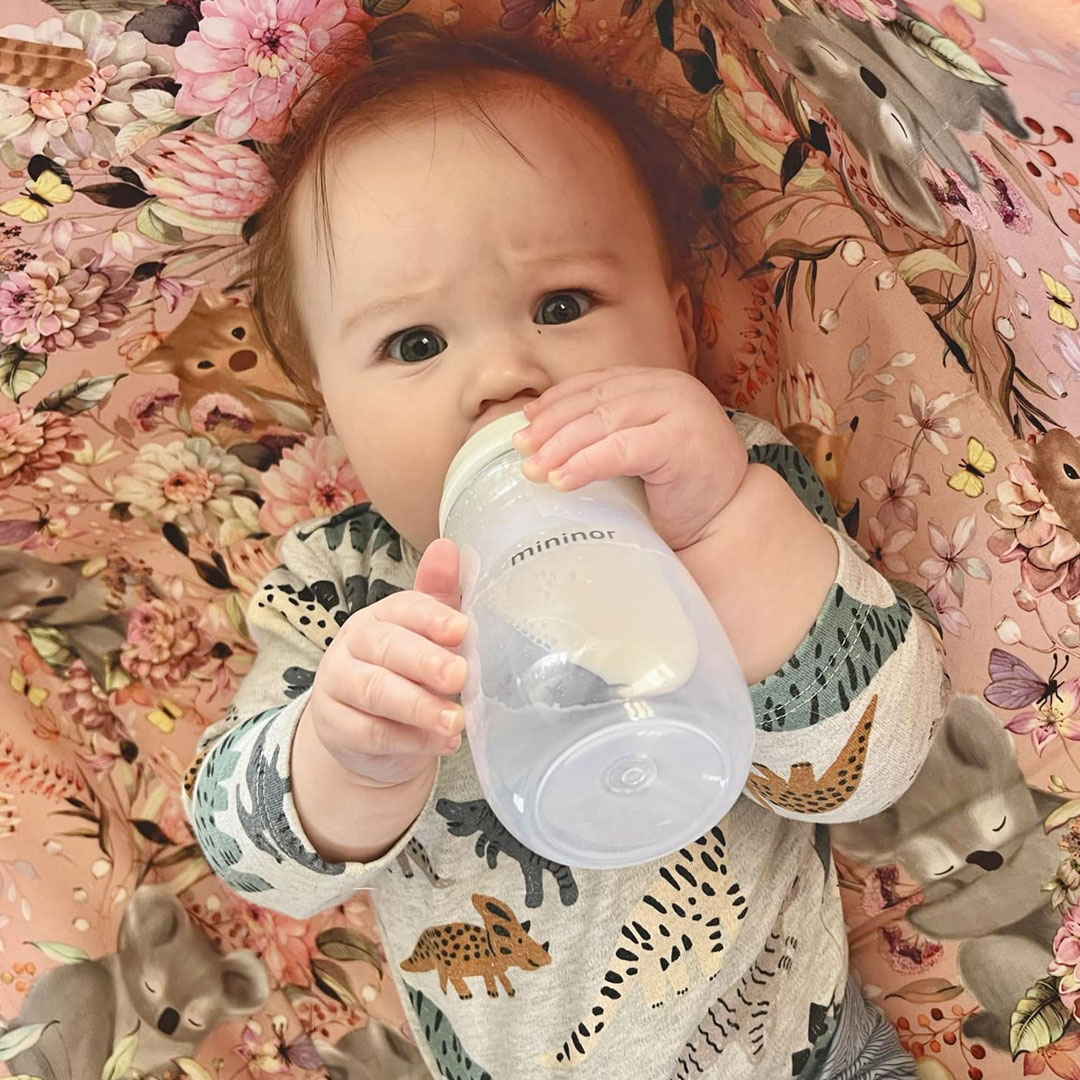 Kimberly
"Addie and I were lucky enough to try out one of the Mininor bottles. We chose the Polypropylene bottle with 6m teat. She had no issues trying it out and enjoying her bottle.
Usually, we do have a bit of reflux with each bottle but have found she doesn't get that issue as often after using the Mininor bottle
We will definitely be looking at getting some more."
---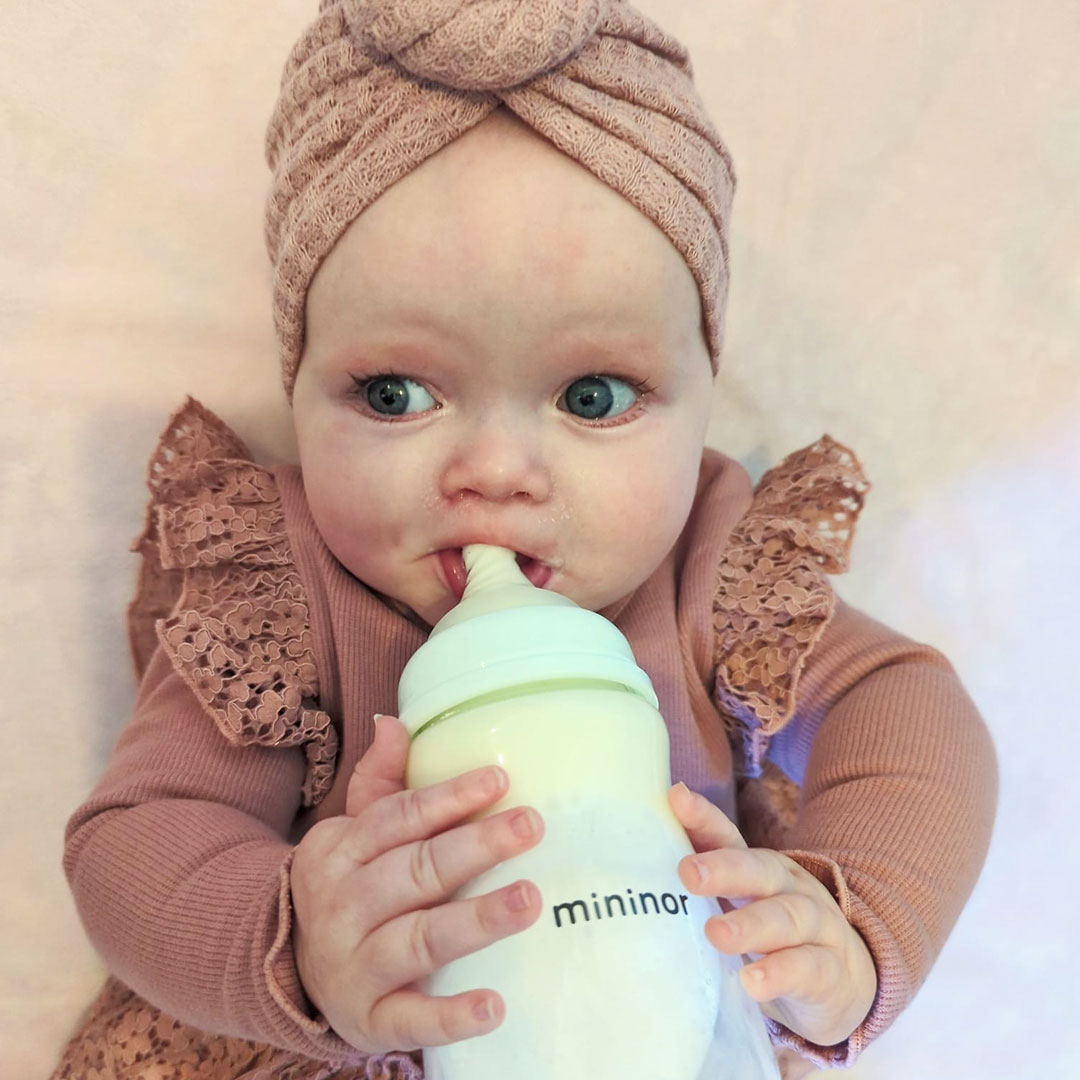 Amber
"Ayla and I were one of the lucky ones to be chosen to try a Mininor Bottle – we chose the glass bottle.
I love how the teat is designed to stop collapsing and oh my goodness it does. My little milk guzzler hasn't worn her milk since using this bottle and teats.
Big thumbs up from both of us. "
---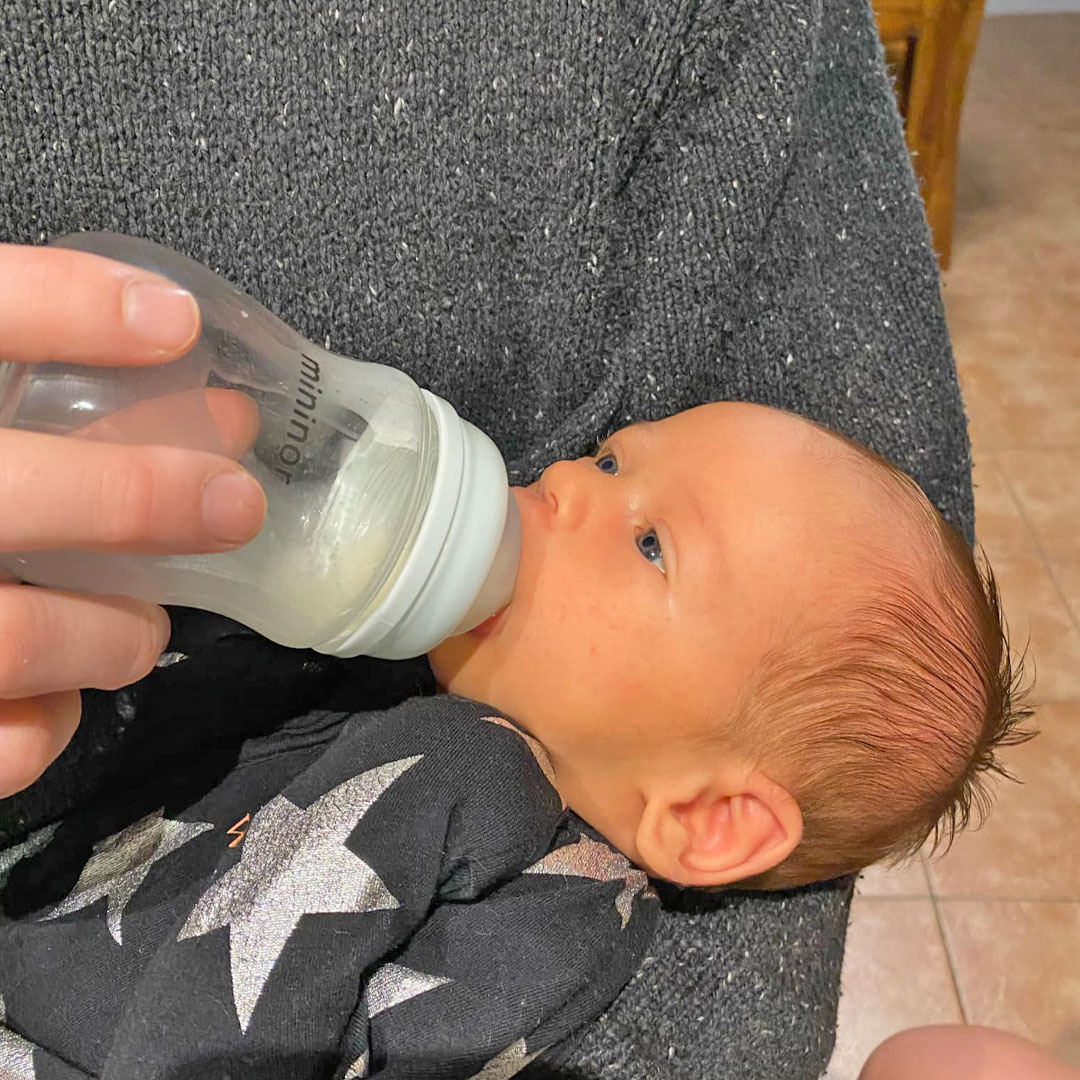 Christine
"I'm a FTM. My little guy is 4 weeks old and I've been breastfeeding exclusively up until this point. This is the first bottle we've tried and he took to it straight away!
The bottle feels nice and sturdy, and the teat flow was perfect for him. I'll be recommending this to my other mamma friends!"
---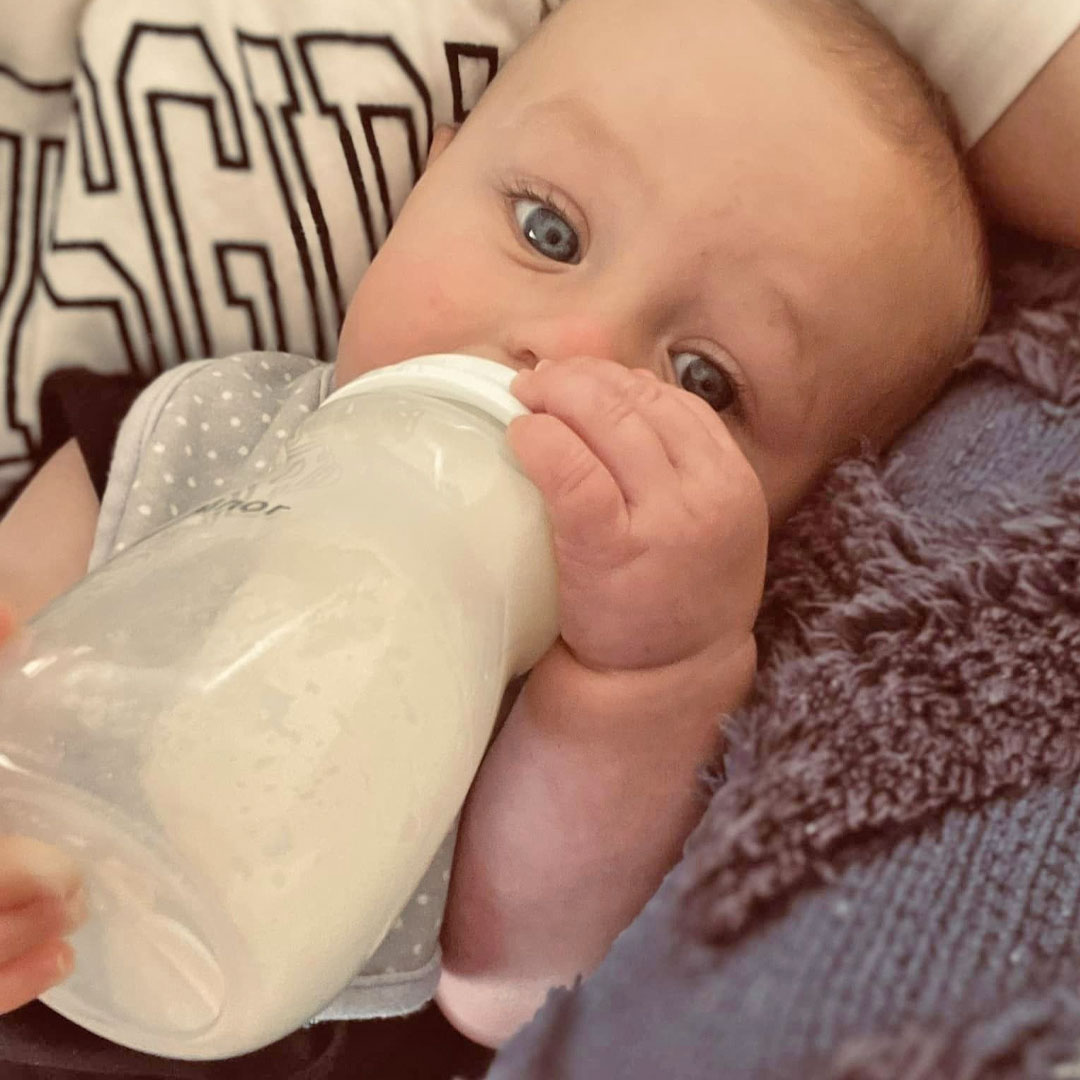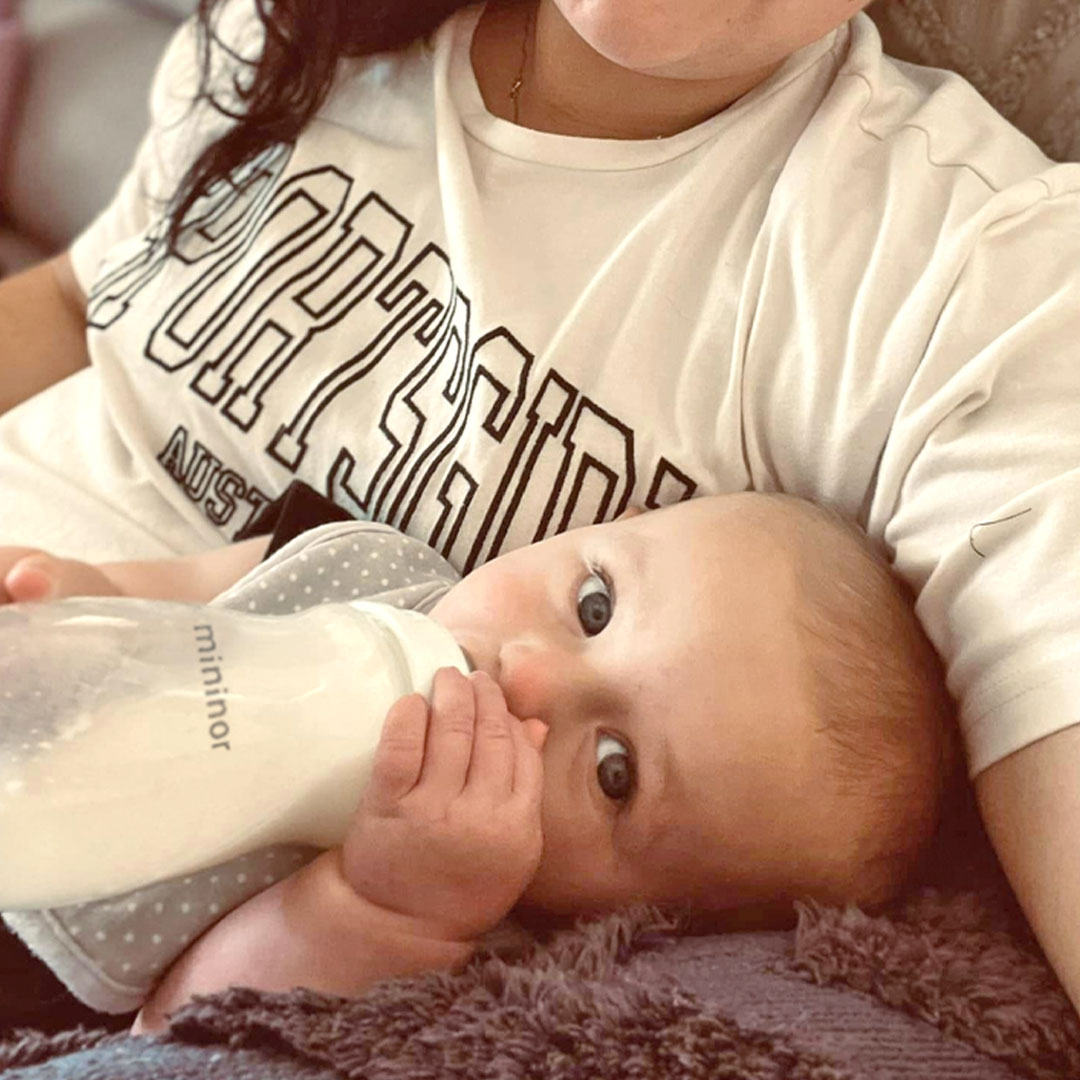 Geena
"We chose the Polypropylene bottle with 6m teat. Joey is on a thicker formula, as we have battled with reflux for a few months. Bonus points that the formula didn't clump in the teat too!
Joey took the bottle with no worries! He has always used another bottle brand so I was a little cautious about how he'd go. He finished the bottle, brought up a burp with no worries and did not vomit afterwards either, which is a huge win for us!
There was nowhere near as much dribble and spillage either! The bottle is also the perfect size for little man to hold himself, which he's just started doing. I am confident that I will be able to mix his nightly meds in this bottle too and we'll have no worries getting them down.
It's a yes from us! "
---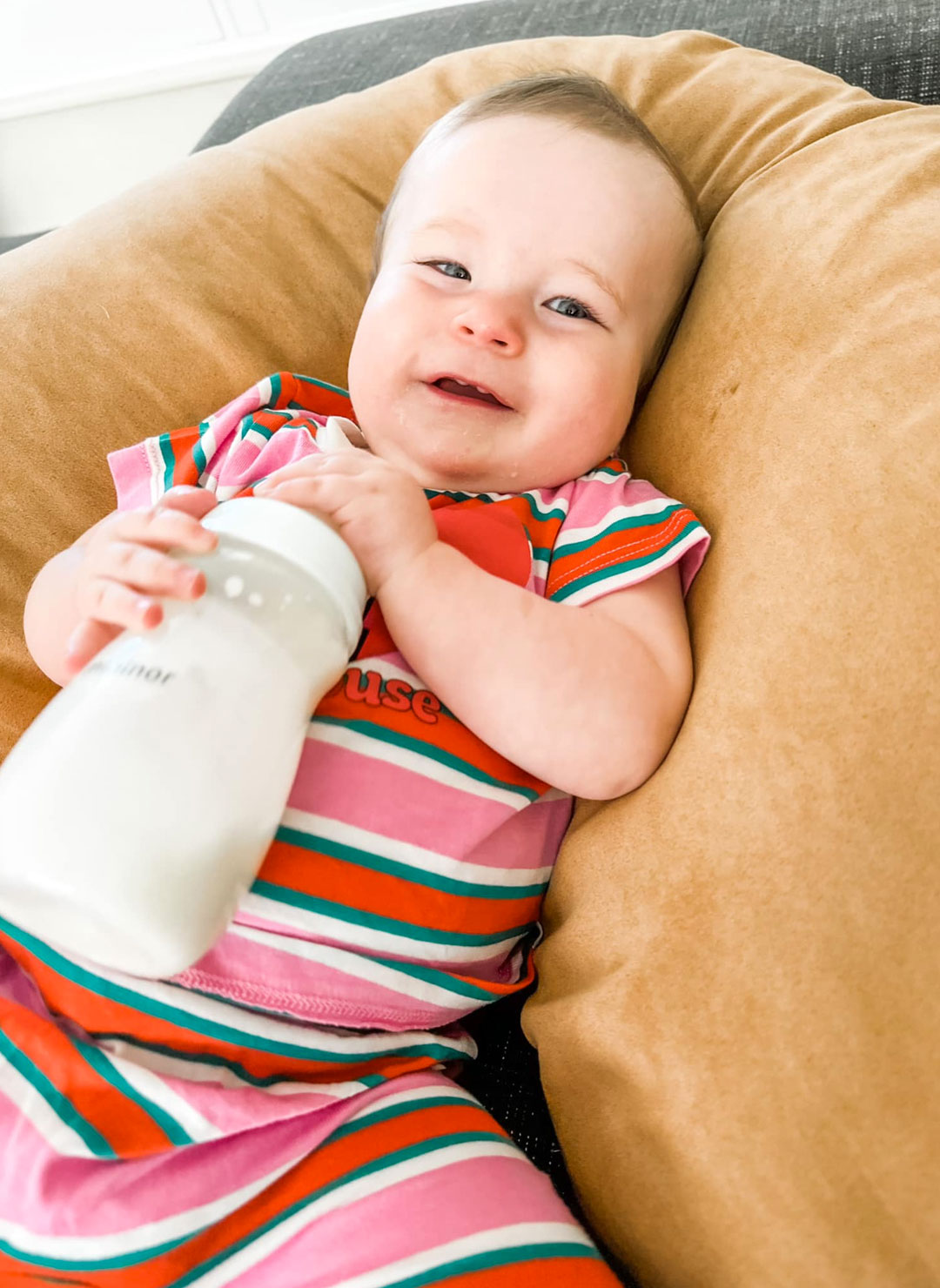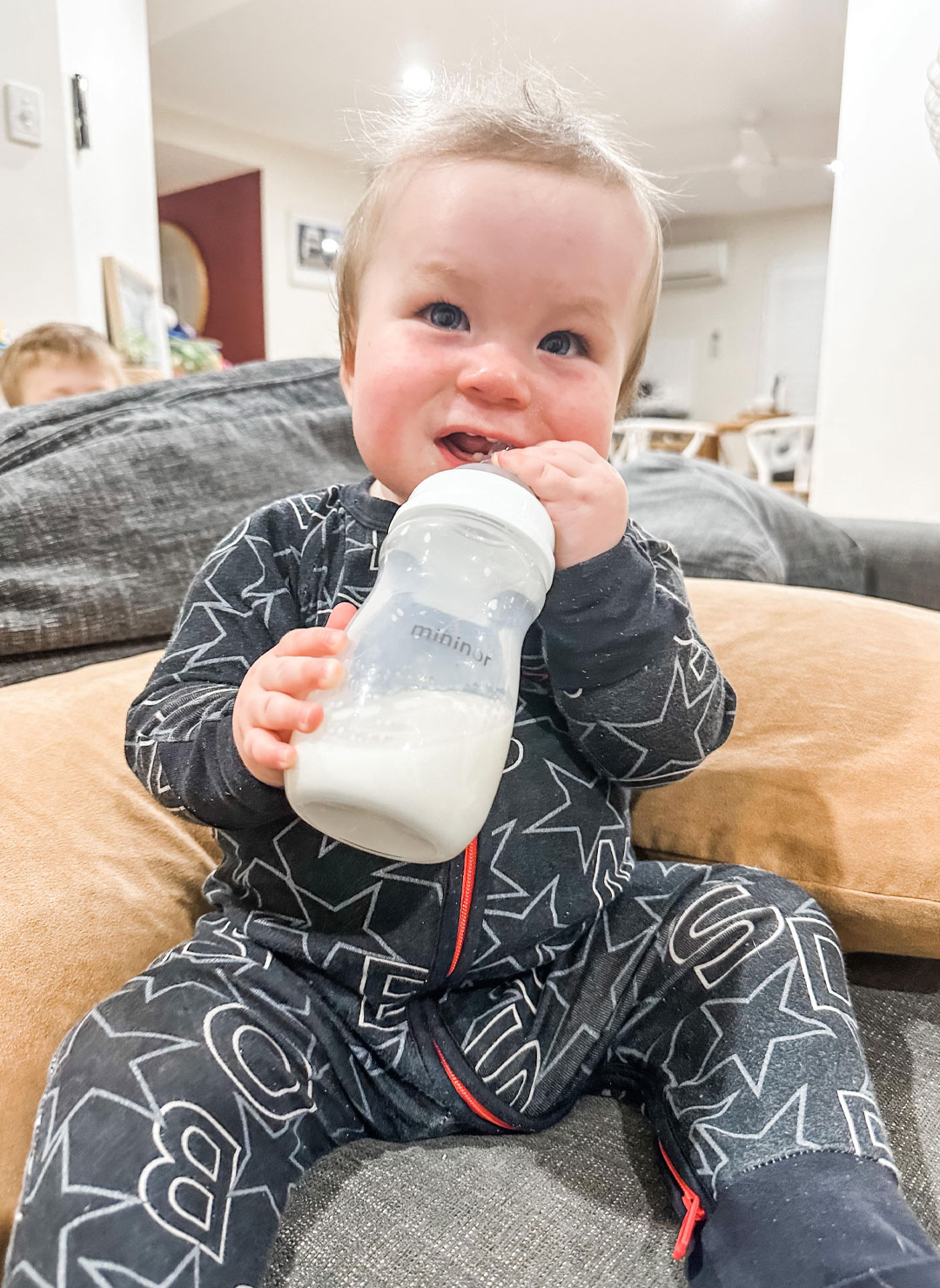 Stacey
"As Mummas, we always take it personally when our babes don't feed from the breast or bottle or even a sippy cup! But let's talk about this pièce de résistance….
Coco and I were fortunate enough to be selected to trial the Mininor Australia 240ml Polypropylene bottle & teats.
After exclusively breastfeeding Coco for the first 7 months and starting daycare with Mumma heading back to work full time it was time to make the transition. One rookie STM thought it would be easy as she was mixed-fed early on for a few weeks, she'll be great and take a bottle straight up…. WRONG.
With multiple bottles, sippy cups and even big girl cups nothing cut the mustard. No formula nor expressed Booby Milk has made the cut until now!
I highly recommend this brand and can tell you that this hasn't come at a better time as Mum is headed off for a Mums trip at the end of the month."
---
These Mininor Baby Bottles have been provided by Mininor for the purpose of trial and review. All reviews submitted are the honest, authentic and genuine sentiments of the Mum's Grapevine Facebook Group members (#MGVfam) and have been published with permission.
Mininor Baby Bottles are available from Danish by Design and selected retailers.