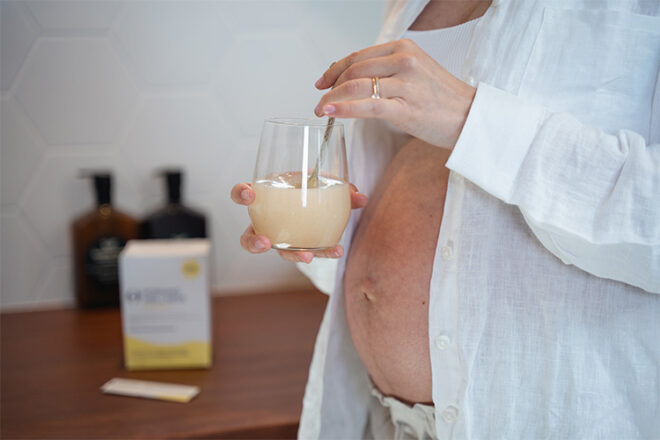 Growing a tiny human is an exciting time. But as many mums-to-be quickly discover, it's hard to feel joyful when you're feeling nauseous.
Morning sickness, despite the name, can hit at any time of the day or night and is thought to affect up to 90% of pregnant women at some stage throughout their pregnancy. Causing a range of physical issues, including vomiting or nausea, tiredness, and dehydration, morning sickness makes it difficult for mums-to-be to keep up with the demands of work and other caring responsibilities, leaving many women feeling unsupported.
But the good news is you don't have to suffer alone.
Morning Wellness and Morning Wellness PLUS sachets are a clever new Aussie-made product created by a busy working mum and doctor dad duo to help settle tummies and put the pep back in mummy's step.
Packed with the power of Vitamin B6 and Ginger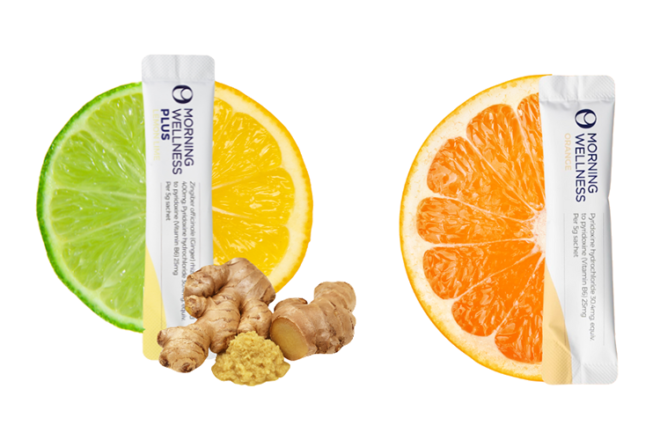 Designed to help reduce the frequency and intensity of nausea, vomiting and dry retching associated with morning sickness, each Morning Wellness PLUS sachet is packed with evidence-backed ingredients – Vitamin B6 and Ginger to help ease the quease. Whilst Morning Wellness boasts the effectiveness of Vitamin B6 alone for those who don't gel with ginger.
Morning sickness can leave you dehydrated, Morning Wellness and Morning Wellness PLUS also contains electrolytes to help give you an extra boost. Simply stir into water or soda water for a hint of fizz and enjoy the gentle flavour as it works its magic.
Easy to use, when you need it most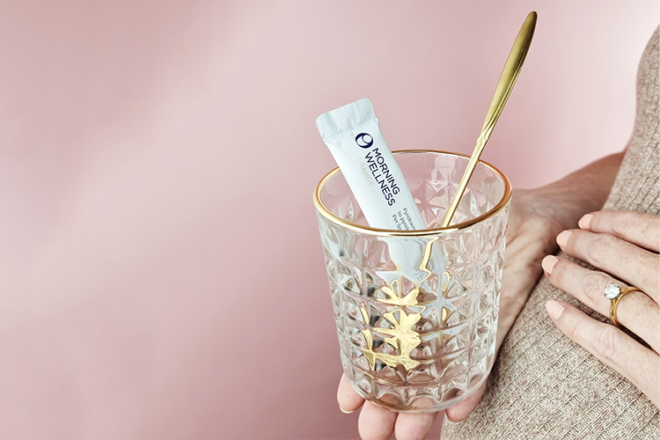 The simple-to-use sachet is great for on the go too – pack a few in your handbag and you'll always have one on hand. And you can rest easy knowing that Morning Wellness and Morning Wellness PLUS contains no hidden nasties – it's free of preservatives, artificial sweeteners, artificial colours and flavours. Even the ginger is organic.
Available online from Mothers Health from $34.95 for a box of 30 sachets.
Always read the label and follow directions for use. Vitamin supplements are not a substitute for a balanced diet.
This post is sponsored by Mother's Health.