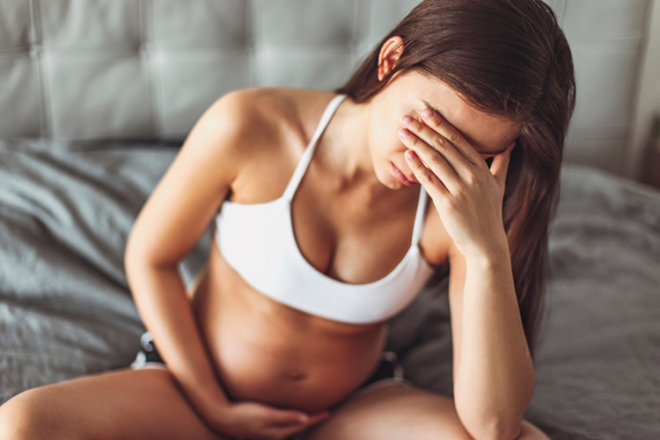 Getting the iron you need to be at your best can be a challenge, especially for women who often need a little more. You naturally lose iron during your period, and you usually require a higher intake when you're pregnant because developing babies need a lot of iron.
Your body doesn't produce iron on its own, so you have to make sure you're getting enough in your diet. If you're pregnant, busy, feeling tired or just trying to stay healthy, an iron supplement may help give your iron a much-needed boost if you're not getting what you need at mealtime.
Spatone Liquid Iron is a unique and easy way to up your iron intake. A naturally occurring iron-rich water from the mountains of Snowdonia in Wales, it's been used to support healthy lifestyles since the time of the Romans. And the good news is you can even take it while you're pregnant.
Support your natural immunity and feel good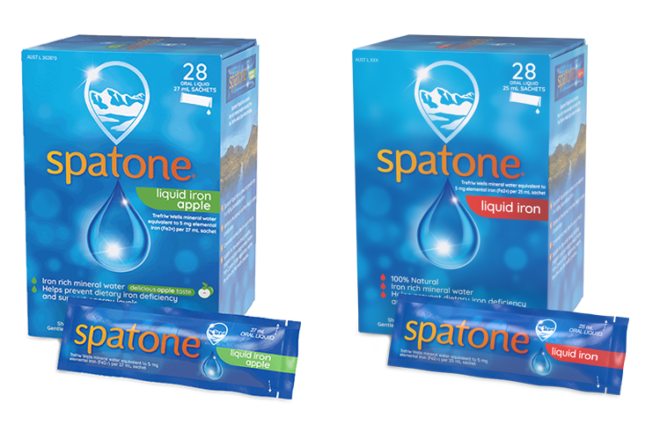 Iron is an essential mineral that does a lot of clever things. It's a key component of haemoglobin in your blood, carrying oxygen from your lungs throughout your body. It contributes to normal cognitive functions and cognitive development in children. It keeps your skin, hair and nails looking healthy. And it helps you maintain a healthy immune system, supports your energy metabolism and reduces tiredness and fatigue.
Absorbs easily
When it comes to getting enough iron, it's not just about what you ingest, but also what your body absorbs. Spatone Liquid Iron is shown to have a higher level of absorption (over 40%) compared to conventional iron supplement tablets (3-10%) and from vegetable sources (5-20%). That's a lot of bang for your buck.
Gentle on your stomach
The higher absorption rate of Spatone Liquid Iron means less wastage and less unabsorbed iron entering your intestinal tract. What that means for you is fewer of the unpleasant side effects you may experience taking iron supplements, such as constipation and stomach irritation. Happy tummies.
Easy to take for the whole family
Because it's simply naturally occurring iron-rich water, Spatone Liquid iron has no preservatives, additives or sugar. It's also dairy and gluten free and vegan friendly. Plus, it comes in two varieties to suit your taste – Original which is best enjoyed with your favourite juice (ideally orange or apple juice) to increase absorption, and Apple with added vitamin C which has a delicious apple taste with natural sugar content and can be taken straight from the sachet.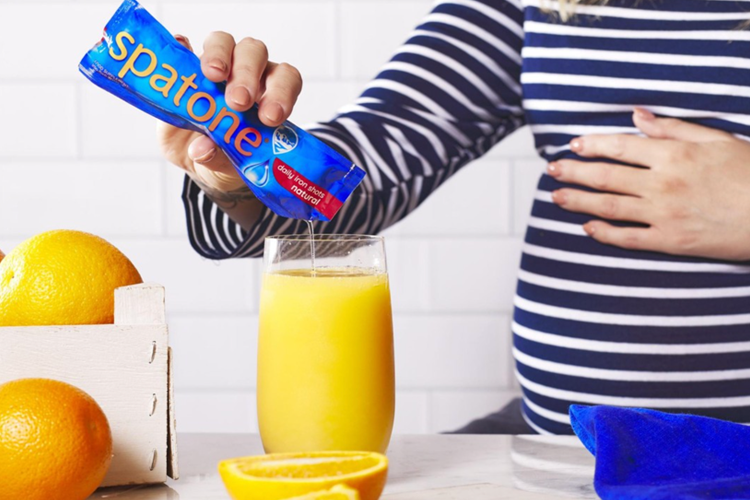 The convenient, easy-to-open single use sachets are ideal for use on-the-go or in the home. And the whole family can use it, including pregnant and post-natal women and children from 2 years.
Remember, if you're concerned about your iron intake or feel like you may have low iron, you should speak to your doctor or healthcare professional.
Available online, from leading health food stores, pharmacies and supermarkets.

Spatone is an easy-to-take, iron-rich mineral water which helps prevent dietary iron deficiency. The only naturally-occurring iron supplement, Spatone is sourced from Snowdonia in North Wales and helps release energy and support a healthy immune system.
Always read the label and follow directions for use. Vitamin supplements are not a substitute for a balanced diet. If pregnant or breastfeeding, always consult with your doctor or midwife before taking Spatone.
The post is sponsored by Spatone.