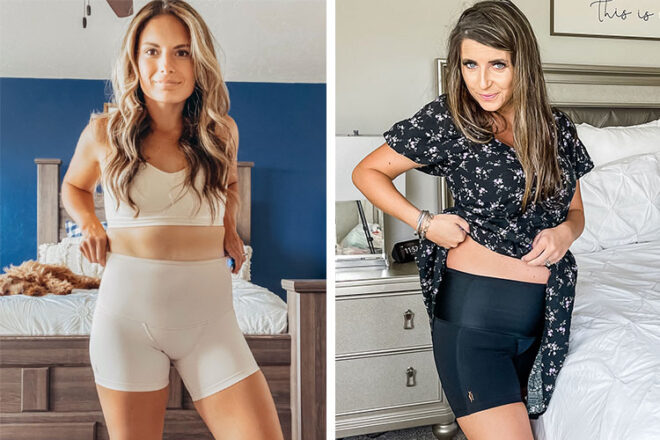 Growing a tiny human is simply amazing but it can take its toll on your body, especially downstairs. We're talking uterine and bladder prolapse and incontinence, and it's a big challenge for many new mums.
According to the Continence Foundation of Australia, over half of all women who've had children have some level of prolapse or urinary incontinence and it can leave you worried about leaks when you exercise, cough or laugh. You might have a little bulge at the bottom of your vagina and feel like you're sitting on a ball all the time. But the good news is you don't have to suffer alone.
Get the support you need with SRC Restore Uterine Prolapse and Continence Treatment Garments, a clever range of special shorts designed to help improve the symptoms of mild bladder and uterine prolapse.
What are SRC Restore Garments?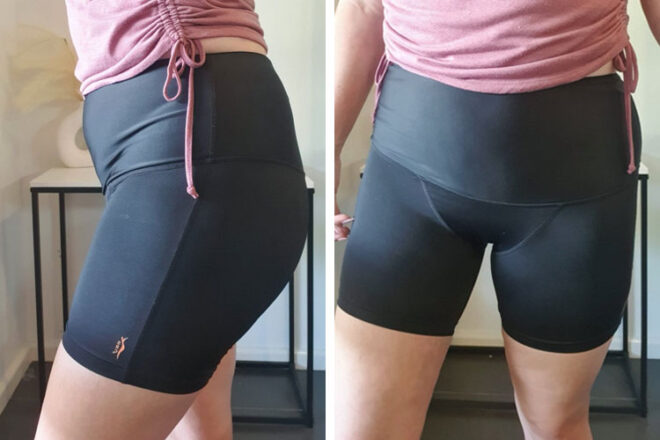 They look like bike pants, but they're actually an innovative compression garments made to support sufferers of light stress urinary incontinence (SUI), mild bladder prolapse and/or uterine prolapse.
The secret is in the patented anatomical support panel. And it's this clever gusset panel that gives continuous, even compression to the entire perineal area, thereby improving the symptoms of bladder and uterine prolapse.
How do they work?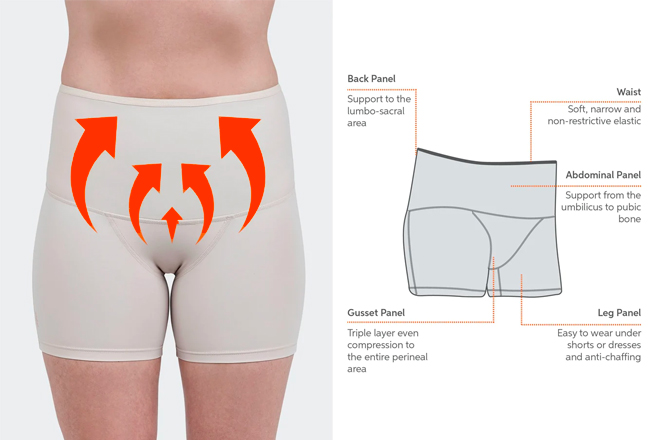 It's all about the pelvic floor.
Endorsed by the Australia Physiotherapy Association, the SRC Restore range provides continuous compression to the perineum which activates the pelvic floor muscles and helps make them stronger. And the better your pelvic floor muscles are working, the better their ability to support the bladder and uterine function.
Below is a fantastic video of SRC Health Founder Sinead O'Donovan talking about how SRC Restore is different to others on the market, and who SRC Restore is best suited for.
Worn either with or without underwear, SRC Restore provides support and comfort with no feeling of restriction or chaffing all day (and night).

Real mums review SRC Restore
"Using SRC Restore has been a complete transformation for me. I don't have to bring spare clothing and maximum-size pads going out. My incontinence has been reduced by 70%. It's a game changer and has significantly improved the quality of my life."
– Mandy

"What a wonderful product. I'm not going to the toilet as often. My prolapse is improving after one week and I now have more confidence… I'm feeling almost back to normal."
– Jenny

"The best support garment I have ever had! I am a grade 3 uterine prolapse. The support shorts give me the support n comfort in all the correct areas. I love them so much , I ordered two more pair. Believe me when I say this was a game changer for me. I have my life back!"
– Dawna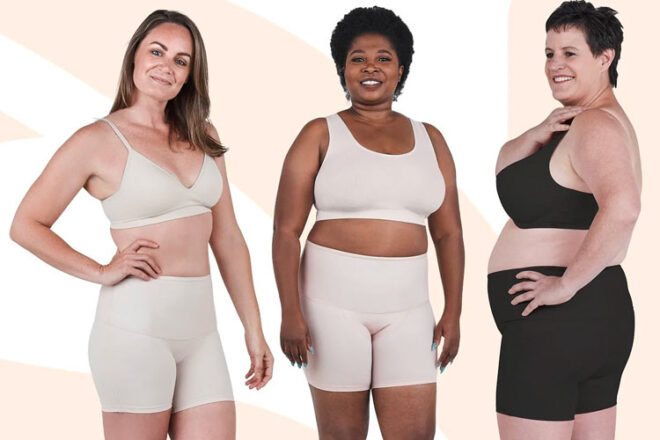 Available in black and champagne, SRC Restore support garments come with a 14-day money-back guarantee and free returns shipping in Australia.
Available online at SRC Health ($99.99).

SRC Health garments are designed by women for women, in consultation with an obstetrician and endorsed by the Australian Physiotherapy Association. Developed to provide continuous support and relief of pain during pregnancy, and faster recovery after delivery, the range also includes post-surgery and exercise garments as well as a revolutionary new garment for mild urinary stress incontinence and prolapse by facilitating muscle activation and healing.
This post has been sponsored by SRC Health.