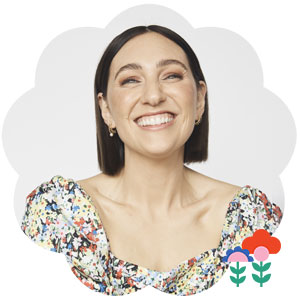 This extraordinary author has sprinkled her magical storytelling powers across the pages of numerous delightful books that will make your heart melt and your giggles explode. Zoë Foster Blake, a true champion of smiles and laughter, has captured the hearts of readers of all ages with her charming characters, witty narratives, and oh-so-adorable illustrations.
With her imaginative tales and vibrant imagination, Zoe Foster Blake has become a household name for children and adults alike. Her books are like little nuggets of pure happiness, spreading joy and capturing the essence of childhood wonder. From the adventures of lovable farts and burps to the heartwarming stories of brave Mums and cautious baths, each book is a treasure trove of laughter, life lessons, and the power of love.
---
Fart's Favourite Smells A Lift the Flap Book (2023)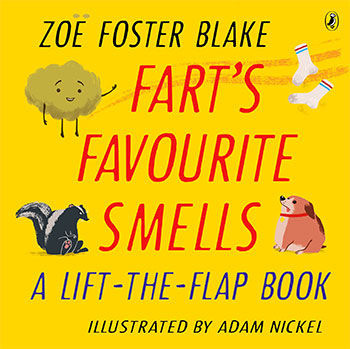 Zoë Foster Blake's beloved Fart character returns.
Fart is excited to see the big, big world and find some very best smells. What one will be his favourite? Pizza? Gross! Dirty socks? Mmmm! Open the flaps to find what smell YOU like the most.
Available for preorder on Amazon.
---
Battle Mum (2022)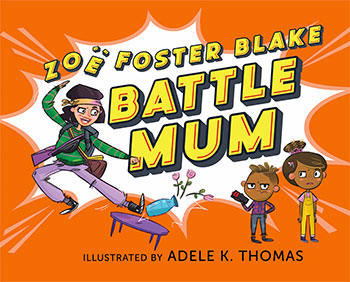 Ana and Louis are tired after a long day at school and kinder. They just want to watch TV . . . but Mum wants to play battle! She has a whole bunch of new moves to try out and there's simply no stopping her.
'Just FIVE minutes!' pleads Mum. 'Pleasepleaseplease?' So the kids drag themselves off the couch. Mum PROMISES not to be too rough and that there will be absolutely NO TICKLING. So Ana and Louis prepare to take on Battle Mum! Hopefully, they can complete the game before Dad gets home . . . and wants to play too!
This hilarious tale celebrates the boundless energy and imagination of children while turning the tables as Mum becomes the ultimate warrior, never wanting to stop. It's a book that sparks the imagination and invites children to embrace their playful sides.
This story reminds us all to embrace the child within and never underestimate the power of a playful spirit.
Available to buy on Amazon and Booktopia.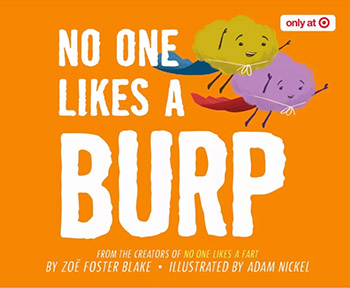 Burp loves wafting around the world. But everywhere she goes, people don't seem to like her! So, Burp has an idea: she's going to team up with her best friend, Fart, and they're going to become Superstinkers and help others in trouble! Let's enjoy the magic of reading as we read together, "No One Likes a Burp" written by Zoe Foster Blake and illustrated by Adam Nickel and see how our superheroes save the day!
---
Scaredy Bath (2021)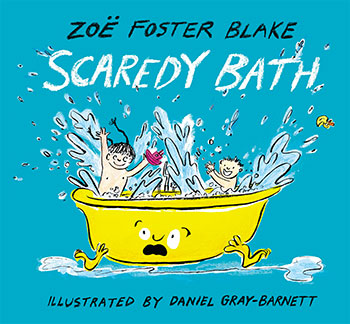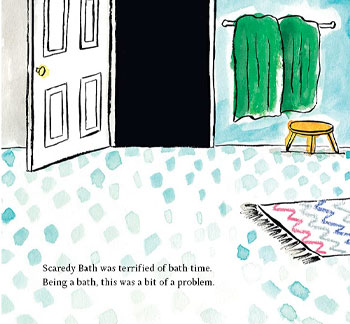 Bathtime is fun! There's the bubbles, the bath toys and lots of splashing of course. But have you ever wondered what it's like for the bath?
Scaredy Bath does not like bath time . . . the piping hot water, the gooey muck and especially not the small boisterous grubby ones that shout and splash and make Scaredy all mucky! What's a bath to do? Will Scaredy Bath ever enjoy bath time?
Through Zoë's storytelling, children learn to conquer their fears and find joy in the warm water and bubbles. The book addresses common worries in a lighthearted manner, encouraging children to embrace self-care routines with laughter and bravery.
Parents and caregivers will appreciate the positive association created with bath time, making it a must-read for turning this daily routine into a delightful and enjoyable experience for little ones. Prepare for squeaky-clean fun and smiles galore with this adorable and empowering story.
---
Fart and Burp are Superstinkers (2021)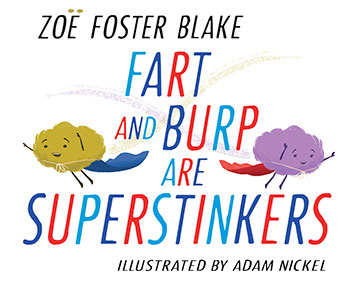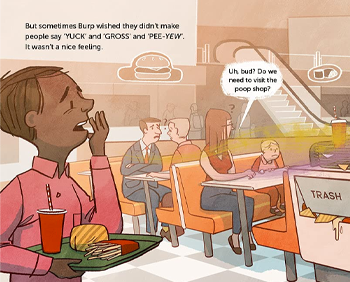 Wafting around with his stinky best friend Burp, Fart couldn't be happier. But sometimes Burp wishes people wouldn't say, YUCK and GROSS and PEE-YEW… Could being smelly ever be a force for good?
A super stinker of a tale that proves anyone can be a hero.
The delightful sequel to the first fart-filled adventure, we follow the mischievous duo Fart and Burp as they discover their extraordinary superpowers of stench and noise. You won't believe the laugh-out-loud situations these two get themselves into.
Alongside the laughter, valuable lessons about friendship, teamwork, and embracing our unique abilities this book is a perfect choice for the whole family so get ready to unleash your inner superstinker and embrace the power of laughter with this delightful and stinky-good adventure.
---
Back to Sleep (2020)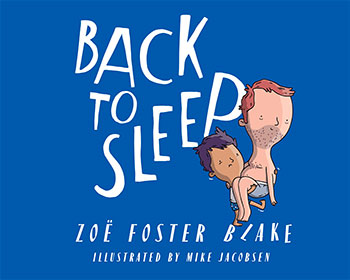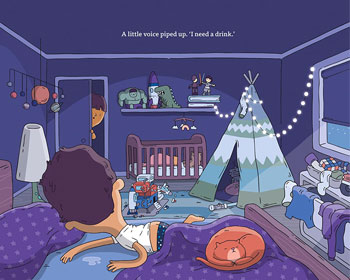 Poor Finn is looking forward to drifting off to sleep in his cosy warm bed, when Mummy appears wanting a drink. Finn resettles her and has just fallen asleep when he's woken again . . . this time by Daddy, who's had a bad dream. And so it goes. Just when Finn has one parent back to sleep, the other wakes up! When will these two sleep through the night?
A clever, playful, laugh-out-loud story that celebrates the ups and downs of family life. Kids and parents will enjoy sharing this gorgeous bedtime story. Back to Sleep is a reflection of Zoë Foster Blake's much-loved brand and profile, told with authenticity and humour born of experience.
---
No One Likes a Fart (2017)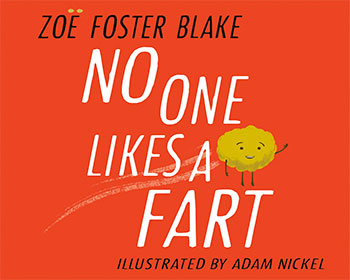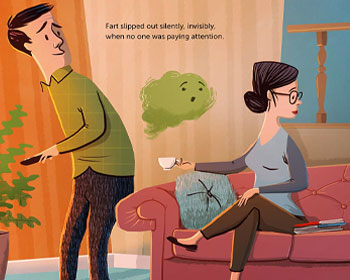 Fart is excited! He's desperate to make friends and have fun. But no one likes a fart. Not even a fart with a heart. Too smelly. Too embarrassing. Too gross. "No One Likes a Fart" is a hilarious and heartwarming book that takes readers on a delightful journey into the world of a loveable fart named Fart.
Through laughter and funny surprises, this book carries a beautiful message. Through Fart's hilarious encounters, readers are subtly reminded of the importance of acceptance and embracing our differences. It teaches us that it's okay to be ourselves, even if we're a little bit gassy.
Suitable for readers of all ages, this book is a perfect choice for bedtime reading or family storytime, guaranteed to leave you grinning from ear to ear and appreciating the charm of a lovable little gas cloud on a friendship-seeking adventure.
Available to buy on Amazon and Booktopia.
---
Read next…
Looking for more fabulous books for the family? From the books about going on holiday to books for celebrating mum and dad, here are a few articles that you might like to read next: