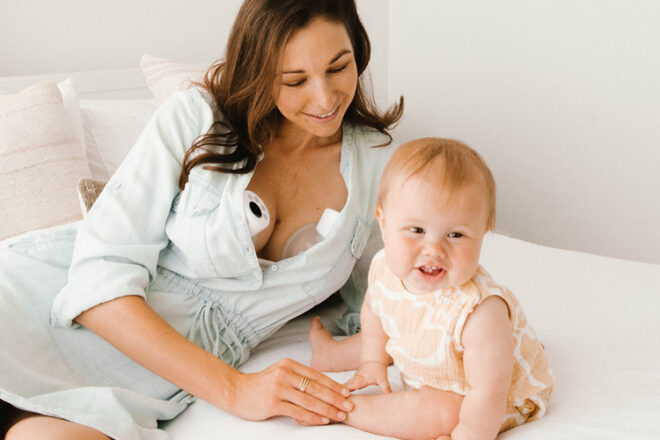 Let's talk breast pumps… more specifically, ones that allow you to multi-task without cords, tubes or bottles. Just like a mum hack only better, today's handsfree and wearable breast pumps are a nifty tool to have in your breastfeeding arsenal.
Placed inside your nursing bra, wearable pumps use motored suction to draw out breast milk while you're getting on with your day. Like a helpful friend that takes care of things in the background, these discreet little assistants extract precious breast milk while we're cleaning, cooking, exercising, working, washing, playing or just relaxing.
Talk about time-saving and being able to get more done.
What to look for when buying a wearable breast pump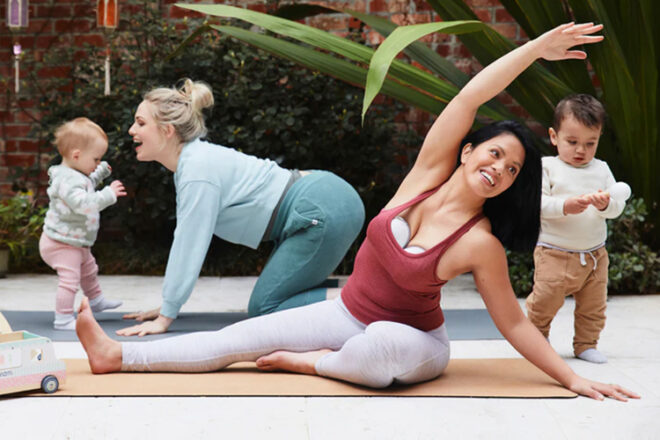 Before you decide what to buy, you need to know what you can buy and why. We've answered some basic questions to help you understand what's available, and what you might need.
Is it essential: No
How much will it cost: $100 to $600
How long will you use it: Up to 2 years per child
Would you purchase before baby arrives: No
Accessories available: Assorted flange sizes, portable travel cases, power adapters
Wearable Breast Pump Features to Consider
Comfort: we found that when we were using the correct flange size for our nipple, it was the most comfortable so look for a pump that either comes with a few different flange sizes or measure your nipple before ordering.
Quiet operation: look for a wearable pump that features a quiet motor. Noise-reducing technology will mean that it's more discreet for use out and about, or at the least won't disturb your sleeping baby when you're home.
Suction levels: to ensure a comfortable and efficient pumping experience, many pumps come equipped with modes like 'massage' or 'expressing' as well as a range of suction levels that you can adjust to suit you.
Capacity: you'll want to know exactly how many mls of breastmilk each pump can take, especially if you're going about your day with it working in the background. Most pumps have a capacity of between 150-180ml per pump.
Battery life: most wearable breast pumps have a battery life of 100-210 minutes of continuous pumping, charging can take 2-3 hours so we recommend setting up the charger when you head to bed so it's fully charged for the day ahead.

If you feel like the pump is too heavy or not supported enough in your bra, pop a tight-fitting boob tube style top over the of your bra as well. Holds it all in.
OUR PICK OF THE CROP
9 handsfree breast pumps that slip into your bra
To help you find a hands-free breast pump you can wear, we consulted our huge Facebook community of Australian mums and listed their most popular choices below.
In no particular order, here are 9 of the more popular Wearable Breast Pumps for 2023.
Youha Australia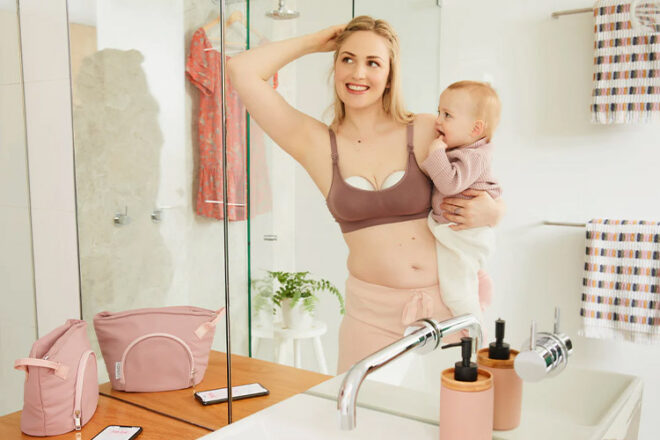 The Embody offers on-the-go pumping with My YOUHA app-supported controls and tracking. With 10 levels to choose between in each of Embody's 3 modes (Massage, Express and Mixed), we had complete control. We were impressed by how discreet the unit is, and the included travel bag was super handy for storing the pair of pumps.
Cup capacity: 150ml
Suction levels: 10 levels
Battery life: 2-3 hours
Number of pumps: 2
---
Tyhan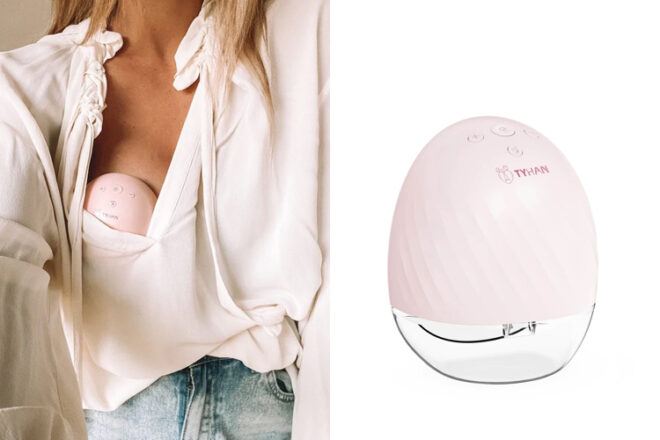 With a discreet, slim-line design, the new Tyhan Elevate features powerful 2-mode 3D pumping technology for stimulation and expressing. While the anti-back flow design cleverly prevents contamination and leaks. Being able to pop all the parts in the dishwasher was super handy.
Cup capacity: 150ml
Suction levels: 5 levels
Battery life: 2 hours
Number of pumps: 1
---
The Night Owl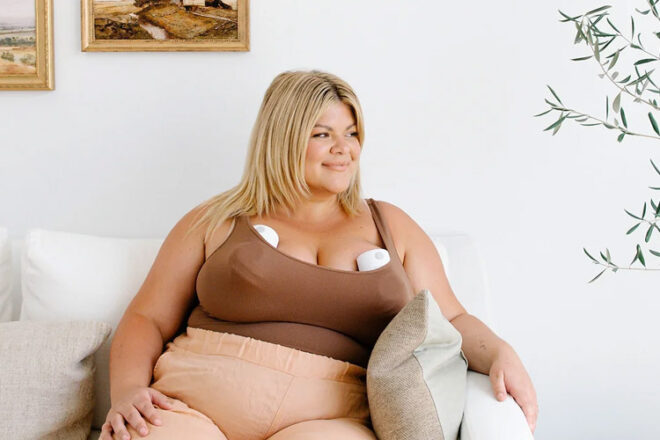 Designed to be used in any well-fitting nursing bra, The Night Owl pumps are easy to clean, and are equipped with an LED display and touch buttons for easy operation. With 180ml capacity, we loved the twelve suction levels and three modes for a comfortable experience.
Cup capacity: 180ml
Suction levels: 12 levels
Battery life: 90 mins
Number of pumps: 1
---
Mumilk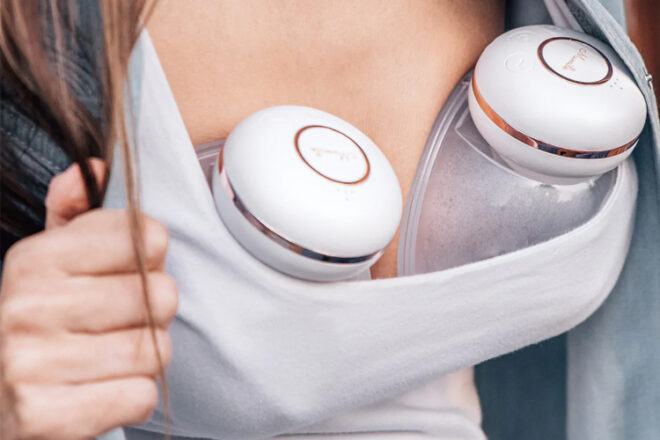 Light, compact, cordless and efficient, the Mumilk Pro pump has three different modes and 12 suction levels for extracting that liquid gold. Easy to charge and use, we love that it has a capacity of 180ml and 70-80 minutes usage time.
Cup capacity: 180ml
Suction levels: 12 levels
Battery life: 70-80 mins
Number of pumps: 1
---
Tommee Tippee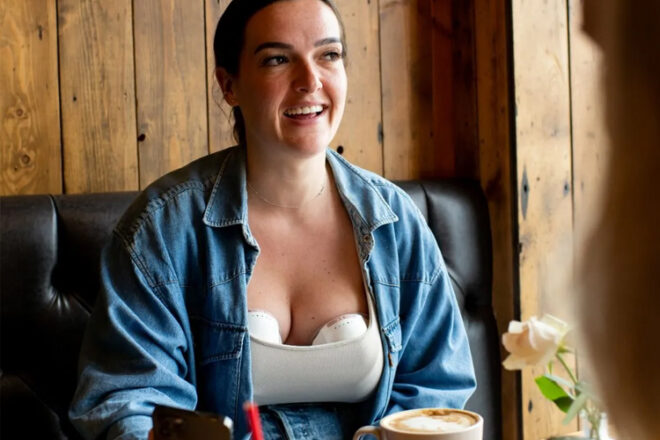 Designed to mimic our baby's natural sucking sensation, the Made For Me wearable pumps are fully controlled via the app. There's a light to assist in nipple placement which is a great feature, and we loved being able to feed directly from the pump with the compatible Closer to Nature bottle teats.
Cup capacity: 150ml
Battery life: 4 hours
Number of pumps: 2
---
Welcare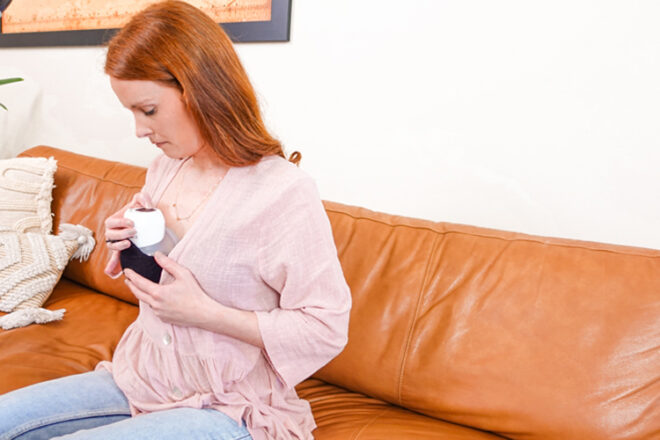 Lightweight and hands-free, the Welcare Nurture Wearable Electric Breast Pump was perfect for fitting quietly and discreetly into our day. There's a clever anti-backflow system designed to stop milk flowing back into the pump motor and the included bra strap was really handy.
Cup capacity: 150ml
Suction levels: 9 levels
Number of pumps: 1
---
Youha Australia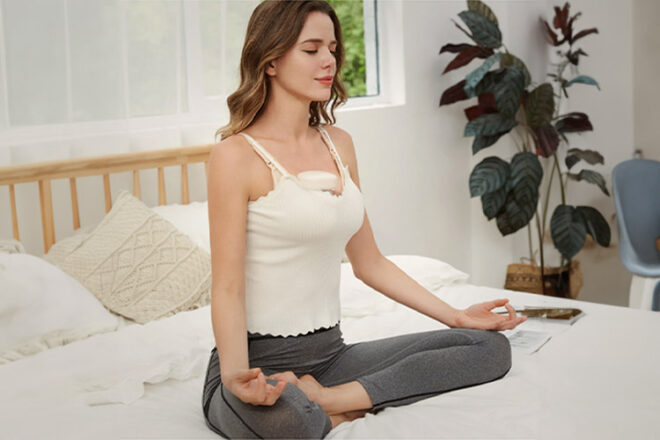 Perfect for the mums looking to fit more milk in their pump. At 240mls per cup, the IN's wearable pump has the space you need as well as the power to help you fill it. We liked how you can control and track your pumping on their easy-to-use My YOUHA phone app.
Cup capacity: 240ml
Suction levels: 10 levels
Battery life: 2-3 hours
Number of pumps: 1
---
Bubka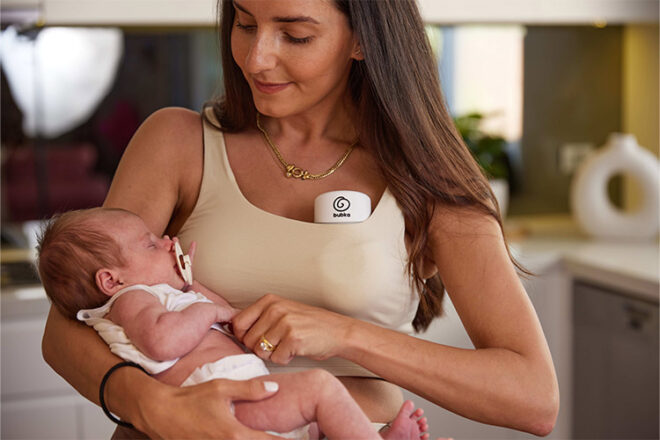 The Bubka Pro 2 features hospital-grade suction, with more suction levels, more lactation modes, a high battery life with a fully integrated touch screen. Offering a wide range of flange sizes, we experienced the ultimate comfort with their lightweight and quiet technology.
Cup capacity: 180ml
Suction levels: 12 levels
Battery life: 100 mins
Number of pumps: 2
---
Reggie Baby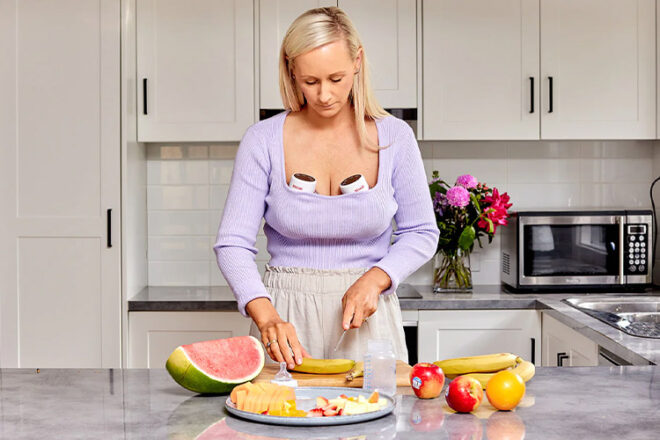 Reggie Baby's all-in-one design removes the cords and tubes from your pumping experience. With four modes, 12 intensity levels and 200ml capacity in each cup, while still easily fitting into your bra! We found this pump to be perfect for the busy mum on the go.
Cup capacity: 200ml
Suction levels: 12 levels
Number of pumps: 2
---
Are wearable breast pumps easy to use?
We consulted the huge #MGVfam Facebook community if they would recommend getting a handsfree breast pump, and this is what they had to say:
One happy mum said "Yes definitely easy to use! I also always wear a boob tube style crop top over my bra. This just holds everything in nice and firm. I do find they aren't overly discreet. Like they feel bulky but I can't fault how well they work. My milk supply has not decreased at all" – Sarah

"I wouldn't have been without mine to be honest. I expressed all feeds for my bub and he contacted napped for the first 6 months so the wearable pumps were fantastic! Anywhere we went I took them and chucked them on, to my parents or in-laws, out to breakfast. Literally anywhere! Even just trying to get stuff done at home, it was super easy putting them on and still being able to do what I needed" – Ellora said in her review

Another parent wrote "Yes I loved mine! Allowed me to give my child breastmilk for so much longer" – Brooke
"They are awesome. Allows so much more mobility while pumping. Can cook dinner, clean, do the laundry, etc all while pumping!" – Monica
"Yes! I absolutely love mine, wish they'd been around the first time" – Maddi

An online customer said "Love love LOVE mine!! I pump everywhere and anywhere. Cooking. Cleaning. Driving. School pickup. Honestly, the absolute best thing I purchased for baby." – Jacqui

"Love them! So easy and convenient!" – Bec
"They're not too bad. Takes a few goes to really get the hang of it. But I'd highly recommend" – commented Tahlia
Another parent left the review "They are awesome. Allows so much more mobility while pumping. Can cook dinner, clean, do the laundry, etc all while pumping!" – Monica
FAQs, Your questions answered
What is a wearable breast pump?
A wearable breast pump is a hands-free, compact device designed to fit discreetly inside your bra. Unlike traditional breast pumps, which require you to be stationary and connected to a machine, wearable pumps allow you to move freely during use. 
Can I use a wearable breast pump if I have inverted nipples?
Yes, wearable pumps are generally suitable for mums with inverted nipples. These pumps use gentle suction to draw out milk, and the flexible silicone shields conform to various nipple shapes and sizes. Some models may offer additional accessories or customisation options to accommodate different nipple types.
Are wearable breast pumps suitable for all breast sizes?
Wearable breast pumps are designed to accommodate various breast sizes. Many come with different sizes of silicone shields or flanges, allowing you to find the most comfortable fit for your breast size. It's important to choose a pump that offers a range of sizes and adjustable settings to ensure a proper fit for comfort and output.
Can I use a wearable breast pump while breastfeeding?
Absolutely, wearable breast pumps are designed to provide flexibility and convenience, allowing you to pump while breastfeeding or in between nursing sessions. We've heard from loads of mums who used the pump on their alternate side during feeding to catch letdowns and build up their stash.

Know a pump we should add to our list? Contact us and let us know, we've been curating Australia's best baby products into helpful lists for over 15 years and we're always happy to support new brands and businesses
Read next…
Ask other mums
Looking for a pump you can wear and still not sure if any of these are right for you? Join the huge #MGVfam in one of our private Facebook Baby Groups and ask thousands of other mums with babies the same age as yours which ones they recommend. Join today!
We want you to know
At Mum's Grapevine, we're a team of passionate mums (with 19 kids!) and over 15 years of experience researching and writing about all things baby and parenting. Our reviews of recommended products, like the ones in this post, may include paid inclusions, but we promise to only feature products that we truly believe in and have used or seen ourselves. We want to ensure that you, our readers have access to the latest and greatest products in the parenting world, and we're committed to maintaining our high standards of quality and honesty. See our Disclosure Policy.
Thank you for trusting us to be your go-to source for all things baby-related.
xoxo