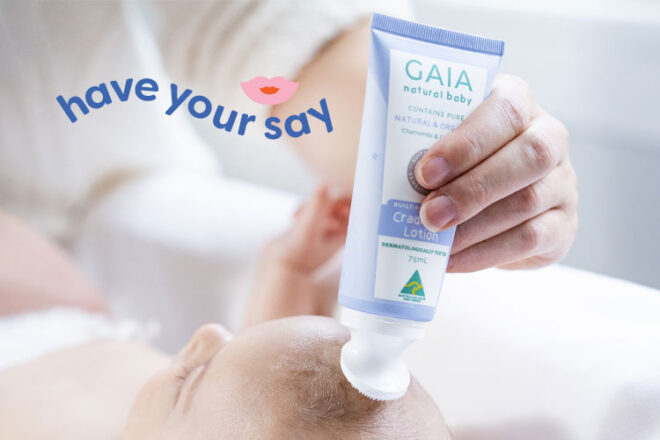 Hi Mummas,
Welcome to Mum's Grapevine product review program. We have loads of products for you to review and the best bit is you get to have your say and keep all the amazing things we send you.
This week we're giving ten (10) mums of children with cradle cap skincare products from GAIA Natural Baby to try. Proudly Australian-made GAIA's Cradle Cap Lotion is formulated with 98% natural ingredients to help soften and remove flakes.
GAIA's Cradle Cap Lotion is a pH balanced specialised lotion formulated to help loosen the dry and crusty scales on a baby's scalp. Featuring a clever built-in application brush tip made from super soft silicone bristles it's a convenient and hygienic way to apply and massage baby's scalp.


GAIA Natural  Review Application
Each mum will receive one bottle of GAIA Natural Baby Cradle Cap Lotion and Newborn Foaming Wash to try on their child with cradle cap. All we ask in return is that you take a couple of before and after photos, and let us know what you think.
If you would like to participate, simply fill in your details below and you'll be notified via email if you've been selected.
Good luck!