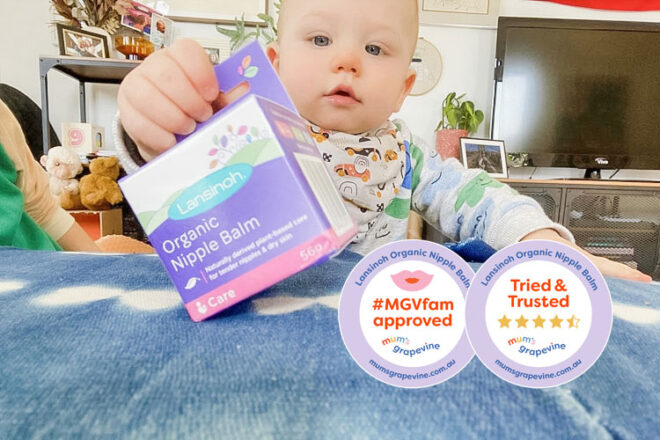 Lansinoh's Organic Nipple Balm is an excellent option for those seeking a naturally derived solution for tender nipples and dry skin.
Free from fragrances, preservatives, parabens, and petroleum, it's made with certified organic ingredients such as sunflower seed oil, olive oil, beeswax, coconut oil, shea butter, calendula flower extract, and argan kernel oil.
This cruelty-free and certified organic balm can be applied after breastfeeding to soothe and moisturise without any need for removal before breastfeeding. It is silky smooth, easy to apply and suitable for use during pregnancy to moisturize dry skin, making it a convenient and effective choice for mums looking for a certified organic solution for nipple care.
Lansinioh Organic Nipple Balm is available from Lansinoh ($37.95) and selected pharmacies.

Mums review Lansinoh Organic Nipple Balm
We sent 50 samples to mums from our Mum's Grapevine Facebook Baby Groups to try the Lansinoh Organic Nipple Balm for themselves and here's what some had to say:
---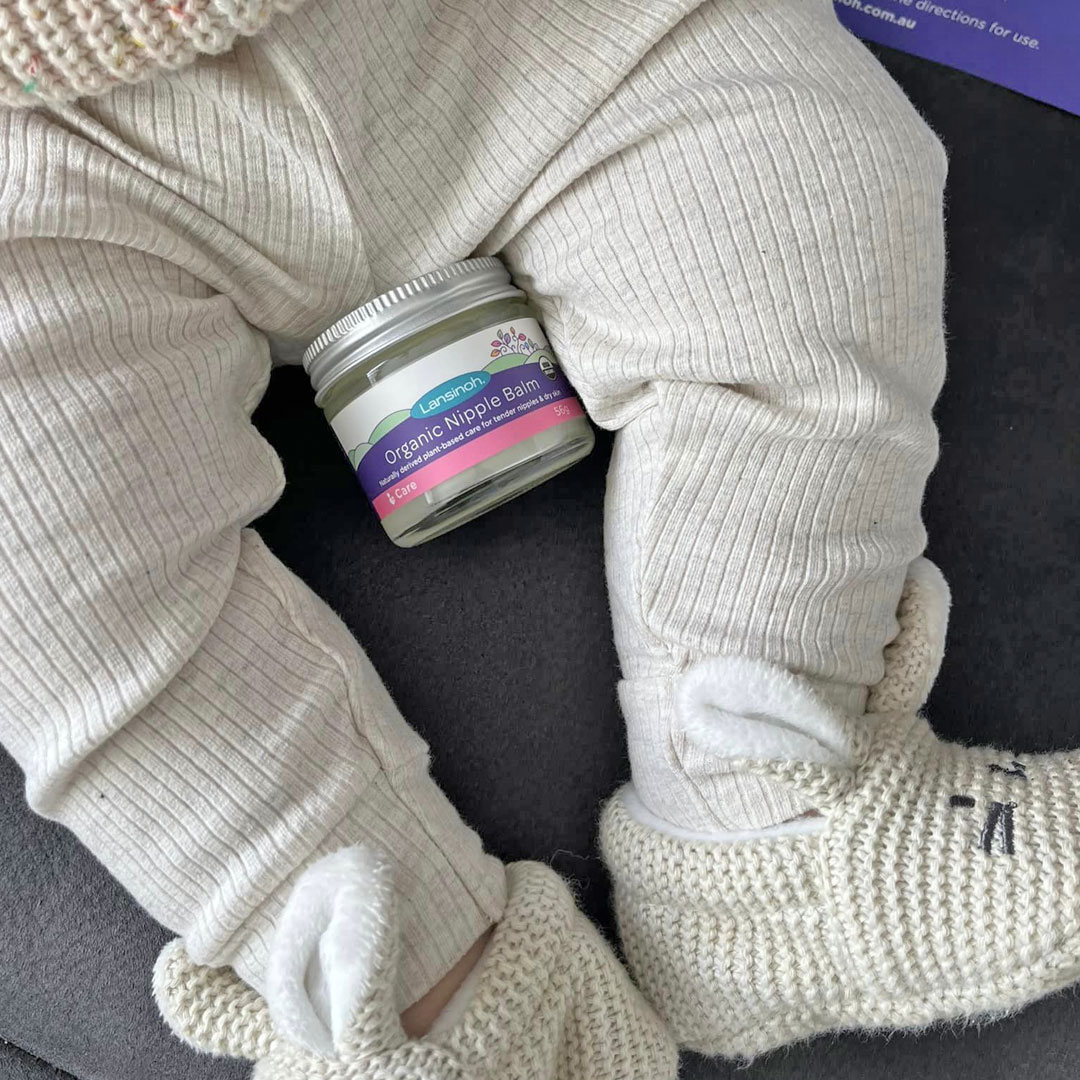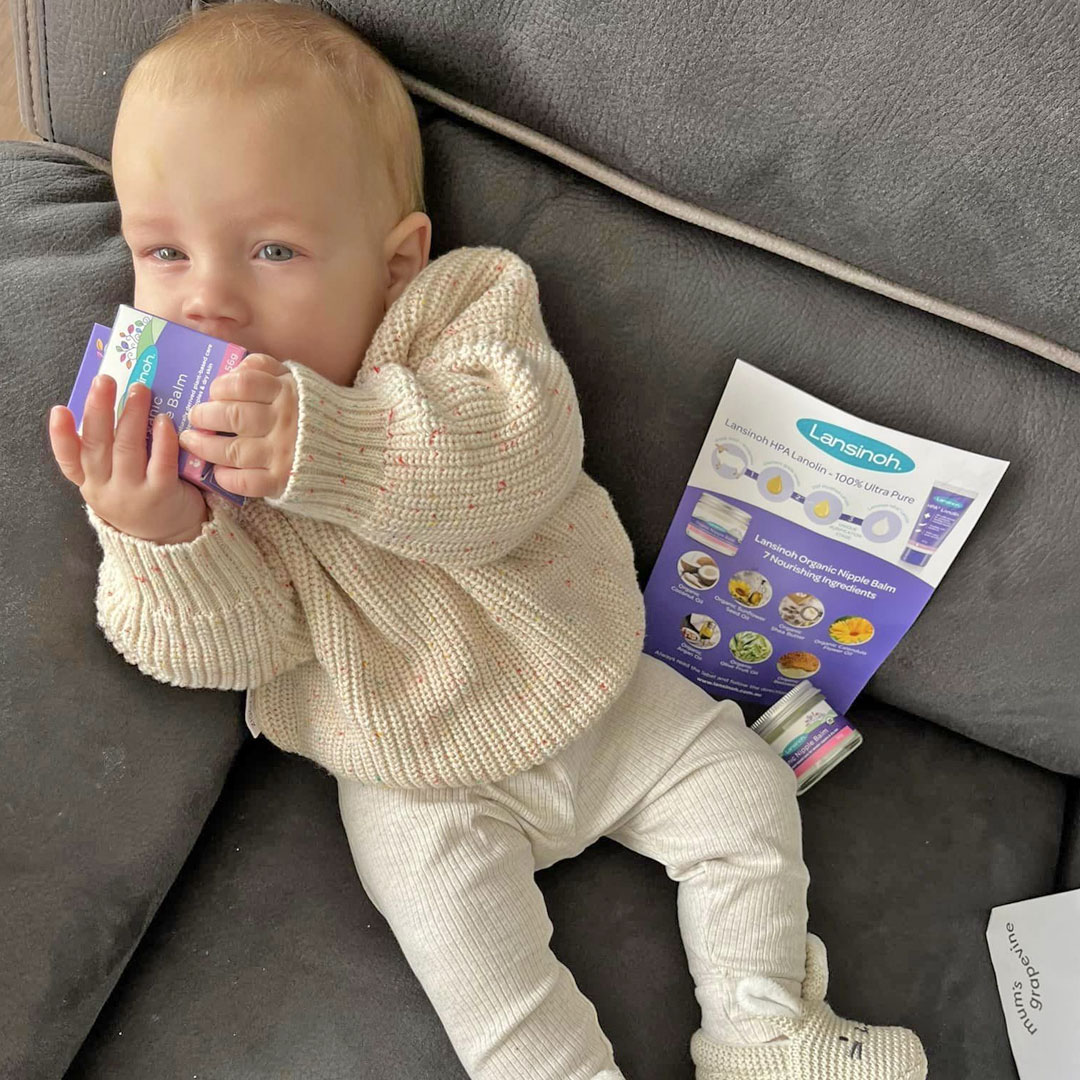 Jodi
"I was lucky enough to be selected to sample the Lansinoh Organic Nipple Balm. This came at the perfect time as I'm just getting over a horrific bout of breast and nipple thrush and bubs bottom teeth have just popped through (two at once, how lucky are we!).
"My nipples have been so sore over the last few days with Bubs wanting to constantly feed as well, the best part is that I don't have to remove it before breastfeeding, which is lucky because Bubs is a hungry little caterpillar.
"I've tried a few nipple creams/balms over my breastfeeding journey and Lansinoh is always the first to be recommended by my friends and family – probably because it's free from fragrances, preservatives, parabens and petroleum. Being plant-based is pretty important to me as a vegetarian who tries to be plant-based whenever possible."
---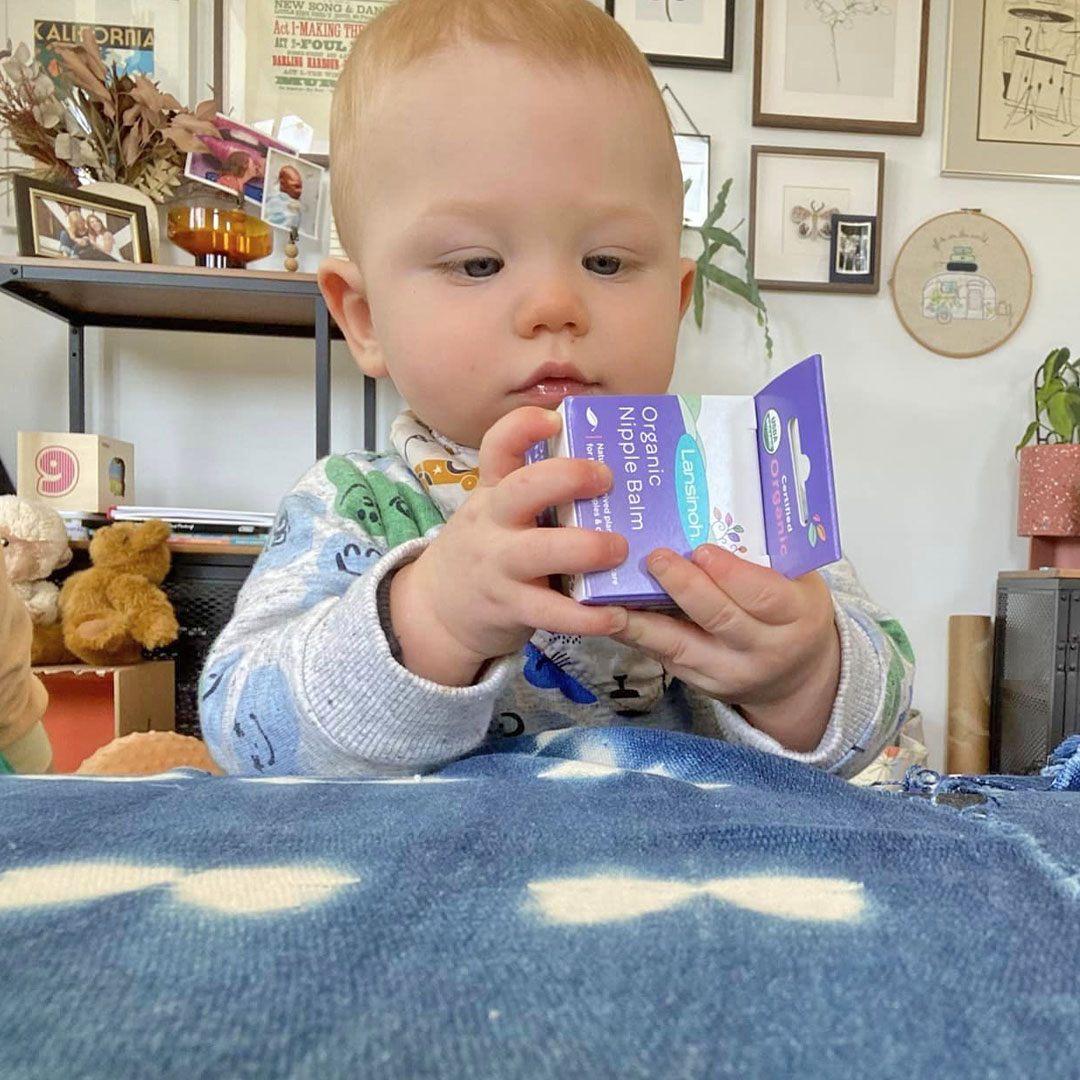 Cailene
"I was chosen to receive the amazing Lansinoh Organic Nipple Balm. I love that it's organic so I know that it's safe for my little guy. It was so smooth and melty and went on so easily. My little one has some teeth now so it's a nice product to relieve some of that constant discomfort as well. Here is a picture of my little nipple destroyer checking the ingredients to make sure he approves."
---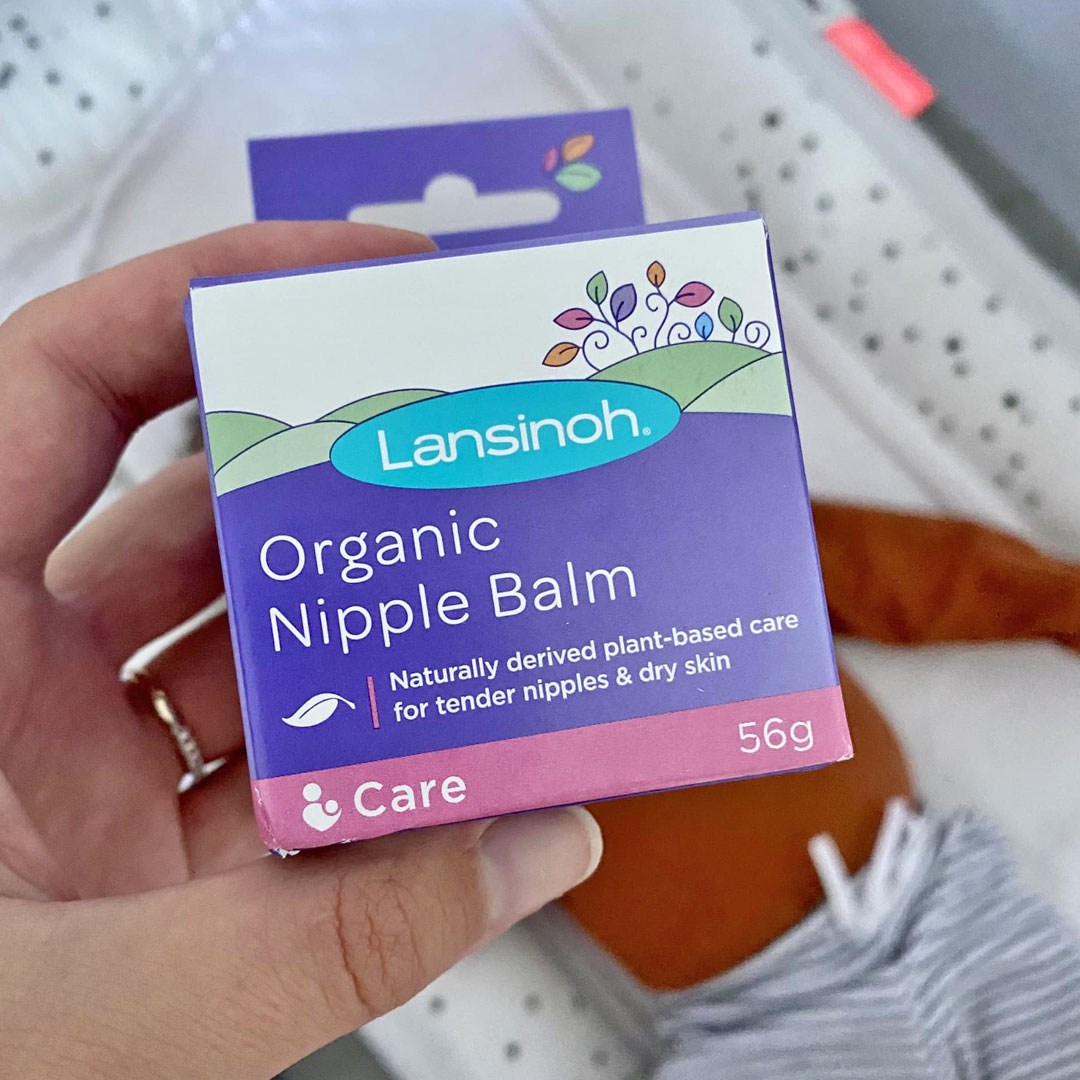 Christine
"I am a first-time Mum and was lucky enough to receive a sample of the Lansinoh Organic Nipple Balm.
"The balm provided great relief and healing after a night of lazy latching"
---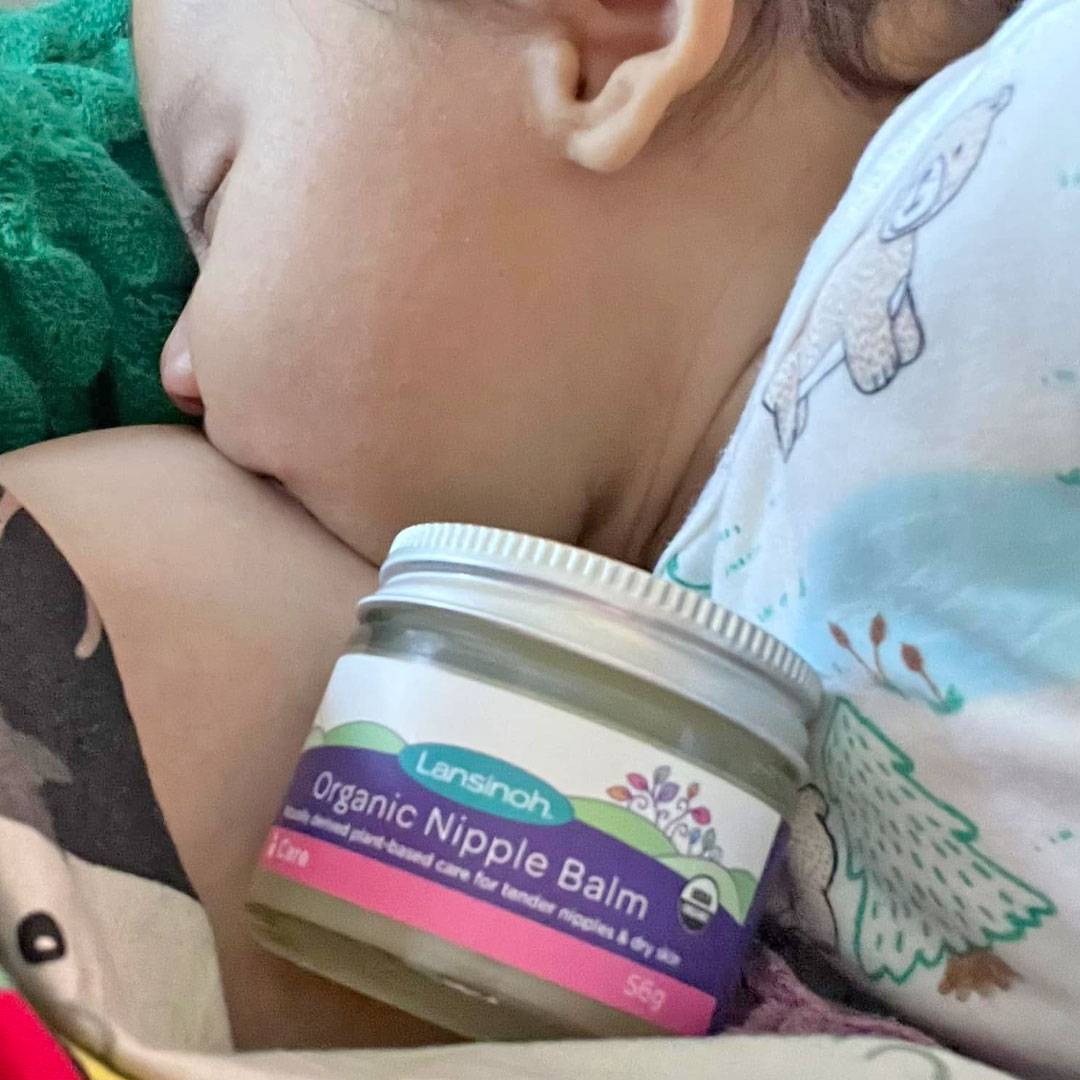 Phillipa
"I received the Lanisnoh Organic Nipple Balm through Mum's Grapevine and it's great. It has no smell, it is plant-based and there is no need to take it off before breastfeeding.
"It's so easy to put on, as for other brands I have used I would have to warm it up before using. I definitely would recommend it!"
---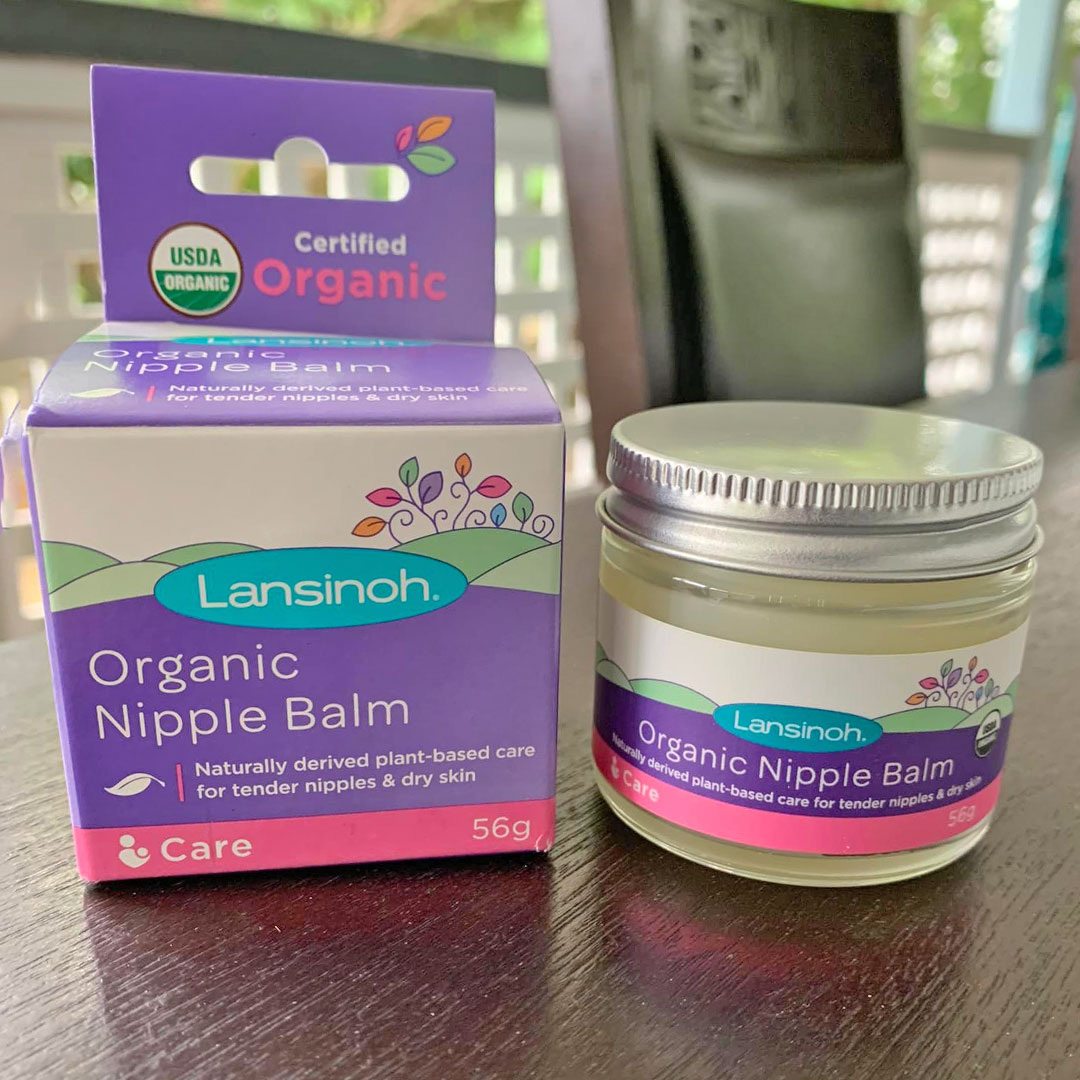 Rebekka
"My little man is a hungry boy so even after the first application it already feels like some relief"
---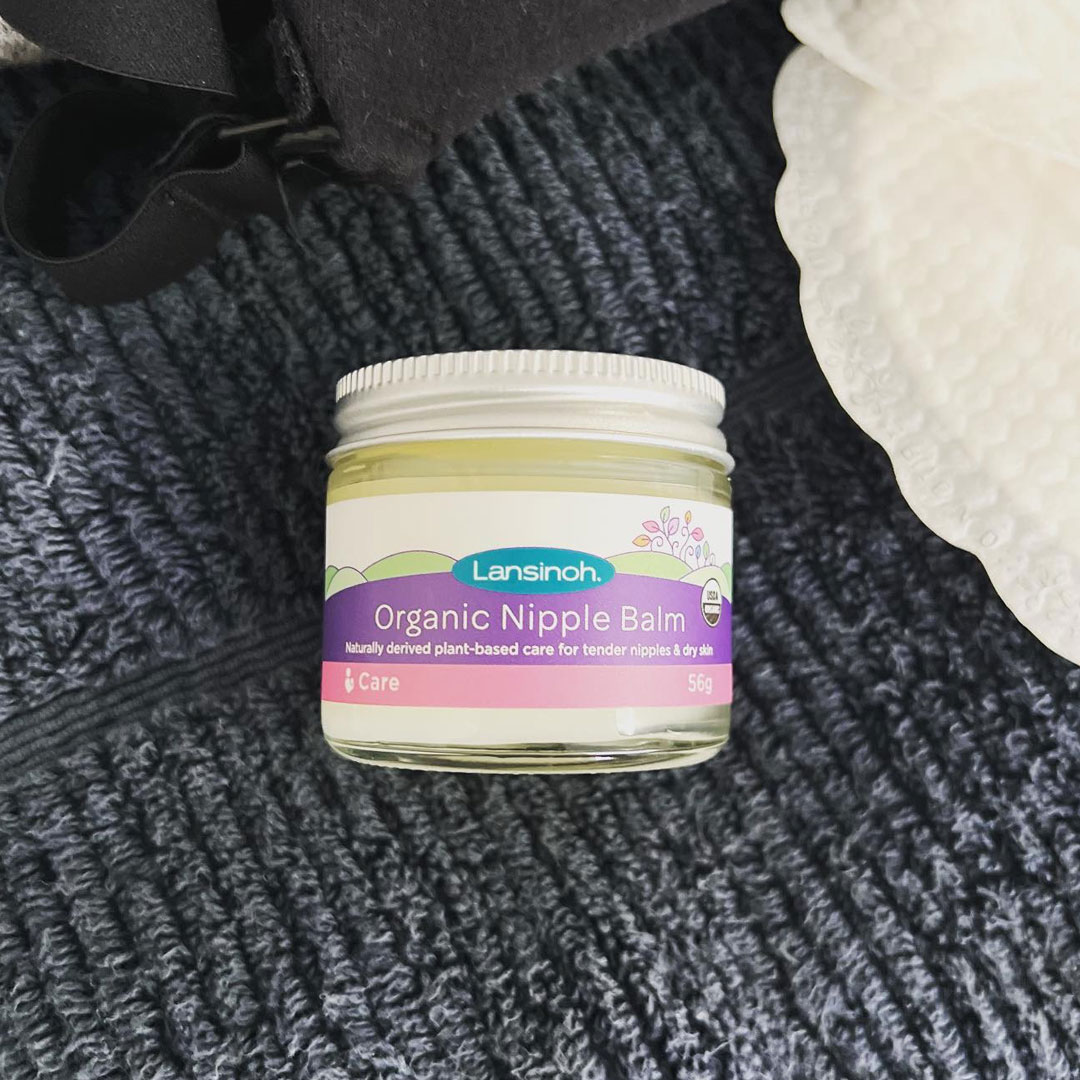 Patrice
"I have recently started weaning my 9-month-old off the boob because boy does she bite! So you can imagine how tender my nipples are at the moment.
"After the bedtime breastfeeding/pumping session & a nice warm shower, I was looking forward to putting the product to the test.
"The balm is soft & silky in texture, it glides over the skin and instantly soothes the tender area.
"The balm doesn't need to be removed before breastfeeding and is free from fragrances.
"The next morning I woke up with hydrated nipples and no sensitivity, even after a comfort feed at 2 am. One happy Mumma!"
Lansinioh Organic Nipple Balm is available from
Lansinoh
($37.95) and selected pharmacies.

These Lansinoh Organic Nipple Balm samples have been provided by Key Pharmaceuticals for the purpose of trial and review. All reviews submitted are the honest, authentic and genuine sentiments of the Mum's Grapevine Facebook Group members (#MGVfam) and have been published with permission.