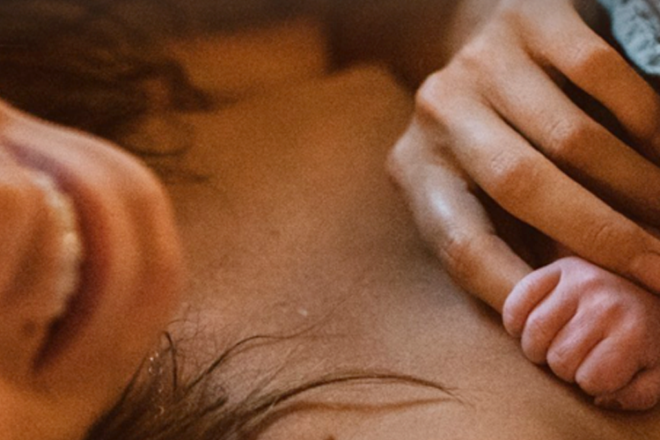 After announcing the news of their pregnancy earlier this year, Nikki Reed and Ian Somerholder have taken to social media to announce the birth of their second child, a son.
Sharing in an Instagram story holding her son's hand, Nikki says "A few weeks ago we welcomed our son on what can only be described as one of the most beautiful days of my life".
She continued to describe the magical birth, saying, "Born at home in water and surrounded by so much love, in an instant my heart doubled in size."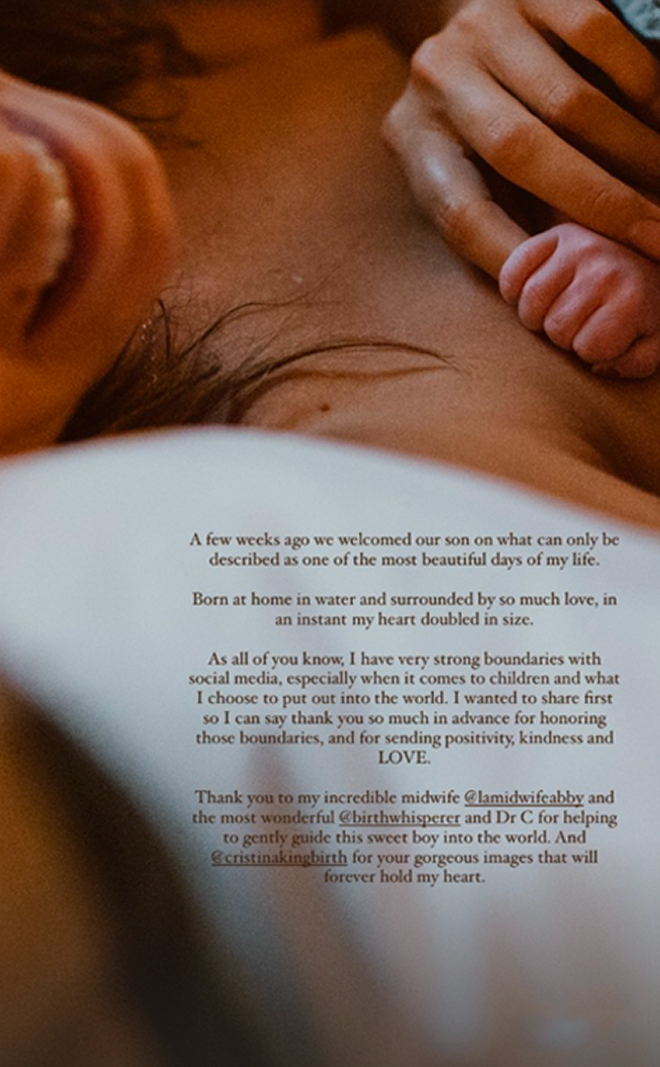 Whilst she didn't share any details about her son's name, she reminded us all about her boundaries around her children's privacy, thanking her followers for respecting those boundaries in this new and exciting time for their family.
View this post on Instagram
She went on to thank her wonderful birth team, including midwives, doctors and a birth photographer who captured the sweet image.
Nikki had fans guessing whether she had given birth when sharing photos from a friend's wedding whilst visibly no longer pregnant.
While images of their new son will be sparsely shared, we were blessed with loads of bump shots over the last few months. Sharing moments of reflections around turning 35 and finding moments of rest in pregnancy, (go Nikki!).
View this post on Instagram
View this post on Instagram
Nikki was surprised by her dearest friends in what she described as "the most beautiful and intimate blessingway". Their festivities included floral cakes and delicious cooked foods but also a chance for the mum-to-be to have her feet, hands, elbows and buttcheeks massaged by friends.
View this post on Instagram
Nikki and Ian, welcomed their first child, a daughter, Bodhi Soleil in July of 2017, we can't wait to see how this new addition fits into their family and to read the wonderful things we know they'll reflect on in the coming months.
We wish all the best to this vampire turned eco-parenting family.
Read next …
Missed the latest celeb baby news? Catch up with these articles for all the goss:
Don't miss any celebrity baby and pregnancy announcements, subscribe to our newsletter and be first with the news.
---
Vampire alumni Ian Somerhalder and Nikki Reed are pregnant
JANUARY 10, 2023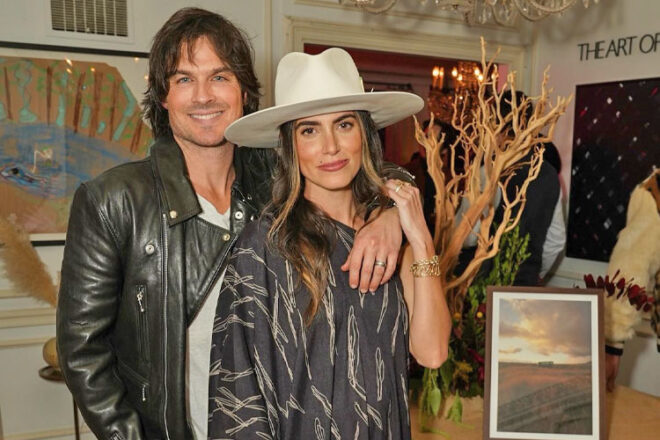 Known for his role in The Vampire Diaries, Ian Somerhalder and wife Nikki Reed from Twilight both made the very exciting pregnancy announcement on their Instagram pages that they are welcoming a second baby to their coven later this year. The couple both posted the same photo of Nikki holding their first child while also cradling her growing bump.
In his post, Ian wrote: "All I've ever wanted from the time I was a young boy was to have a big family. Thank you Nik for giving me that gift.
"ROUND TWO HERE WE GO!!!!! Thank you thank you to this incredible human for the gift of life and love, for being the most incredible mom and working so hard to make dreams come true!!! When I was taking this photo, I could not believe what I was seeing through that viewfinder. There's nothing more beautiful…
"All I ask is that everyone sends positivity to Nik & I during this time. The social space can be a strange one, but we can also make it a great one."
View this post on Instagram
In a similar fashion, Nikki captioned her photo on how grateful she was and even made a funny little remark crediting the photo and the baby to Ian.
"2023 celebrating life 🖤 Years of dreaming, manifesting and praying over this very moment. So much love. What a gift.
"As all of you know, I have very strong boundaries with social media, especially when it comes to children and what I choose to put out into the world. Thank you so much for honouring that, and for sending positivity and kindness and LOVE. Some things are too good not to share :). 📷 and baby cred ☺️ @iansomerhalder"
The couple were both met with comments of celebrations and congratulations from fellow friends and costars including Nikki's Twilight costar and new mum Ashley Greene who wrote: "❤️❤️❤️❤️ beautiful mama, beautiful growing family ❤️❤️❤️❤️"
In a whirlwind romance, Nikki and Ian, who were good friends before they started dating in 2014 and were engaged six months later in January 2015. The couple married in April of that same year in a small wedding in California. Nikki shared their wedding video on the one-month anniversary with the caption:
"You are
My every dream brought to life
We are
A cosmic collision
This is
A lifetime felt in every moment I'm by your side
My love
My human…happy one month."
View this post on Instagram
Two years later in July 2017 Nikki and Ian welcomed their first daughter, Bodhi Soleil who is now 5 years old. The couple made the announcement with an image from their maternity photoshoot. Nikki captioned the photo:
"Hi Little One I know you, but only because I feel you. How is it possible to love someone so much already? All I know for sure is it's the strongest feeling I've ever felt. We've been sharing this body for quite some time, and we've already experienced so much together. We can't wait to meet you… Love Your parents"
View this post on Instagram
Although the family, live who more recently moved to live on a farm, are clear about their decision to not expose their daughter to the spotlight, the 34-year-old actress has spoken about her journey with motherhood.
In 2019, Nikki shared a photo on Instagram with her smiling down at her Bodhi, while the toddler reached for her nose with her face covered from the camera by a straw hat. In the caption, Nikki detailed her experience with breastfeeding and how everyone and everyone's baby is different. She added:
"Also, in case you need to hear it again because I definitely did, whatever you're doing you are doing it right! Every baby is on their own path doing things when and how they need to, and our job is to trust our gut, talk to other mamas and just go with the flow!"
View this post on Instagram
We are absolutely ecstatic for the couple and cannot wait to find out whether Bodhi will be gaining a brother or a sister. We wish them all good health and good love.
Read next …
Missed the latest celeb baby news? Catch up with these articles for all the goss:
Don't miss any celebrity baby and pregnancy announcements, subscribe to our newsletter and be first with the news.