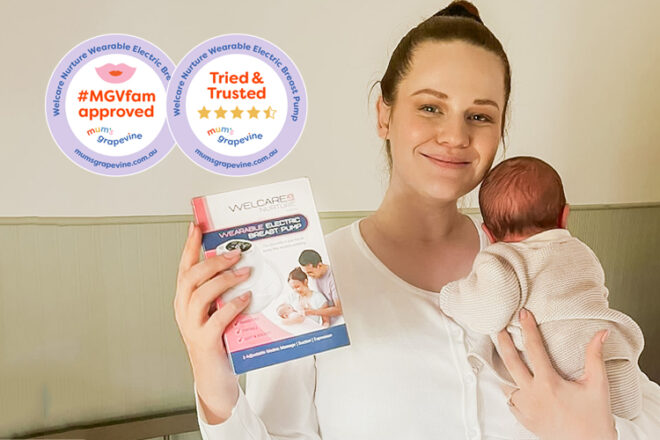 Mums recommend Welcare Nurture Electric Breast Pump
A lightweight, hands-free, and portable pump for breastfeeding mums who need to express milk on the go or while travelling. It is safe, hygienic and can be used discreetly within any well-fitting nursing bra, ensuring a secure and comfortable fit for hands-free, wireless pumping.
This advanced breast pump features a clever anti-backflow protection system, that retains the quality of breast milk by preventing any milk flowing back into the motor.
Including three interchangeable funnel sizes, a long-lasting rechargeable battery and nine adjustable suction levels, mums can personalise the intensity to mimic their baby's natural feeding pattern.
Available online from Welcare ($99.95)
Four reasons we love the Welcare Breast Pump:
It's hands-free & portable
The pump is wireless so you just pop it inside any supportive nursing bra and get on with your day. No more being stuck to a power point!
It's quiet and discreet
It is so quiet no one will know you're wearing it at work, grocery shopping, out for lunch or even school drop-off.
It's hygienic
They've built in an anti-backflow system so milk can't flow back into the pump motor, protecting your breast milk from bacteria.
It's comfortable
Included in the box are three different funnel sizes so you'll be able to find the most comfortable size for you.

An affordable and discreet breast pump with a super comfortable design, the Welcare Nurture Wearable Electric Breast Pump is an excellent choice for busy mothers on the go.
– Mum's Grapevine
But don't take our word for it, we asked three mums from our Mum's Grapevine Facebook Baby Groups to review the Welcare Nurture Wearable Electric Breast Pump and here's what they had to say:
---
Charlotte, mum of 6-week-old George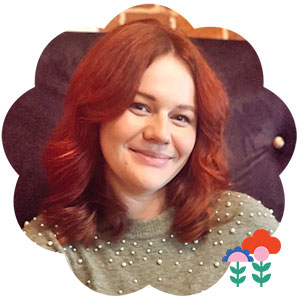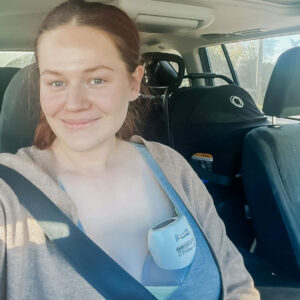 "It's also super easy to take apart, clean and put back together"
"Receiving the Welcare Nurture Wearable Electric Breast Pump was perfect timing, with my husband going back to work I didn't want to struggle being stuck to the wall pumping while looking after my 4-week-old."I loved how easy and convenient it was to use. My bub really loves to be held at all times and I really needed a different option from the traditional wall-powered pump for expressing breast milk for him. The Welcare Breast Pump allowed me to look after my little one, get things done around the house and get out and about with him while still being able to express."I was able to feed George before heading to pick my husband up from work and even then sneak in a pumping session while waiting for him in the car where I was able to get 50mL which is not bad at all given I'd just fed!
"It's also super easy to take apart, clean and put back together which is great for when you're super busy juggling looking after a newborn."
---
Jessica, mum of 4-month-old Abby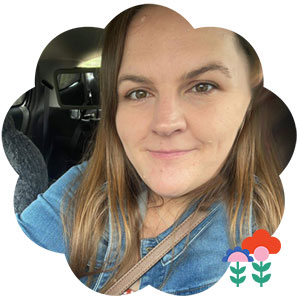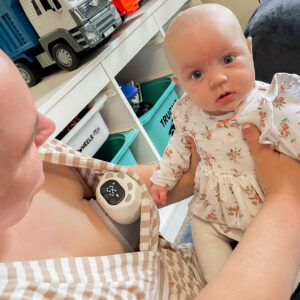 "The price is really great for the product!"
"I was lucky enough to try the Welcare Wearable Electric Breast Pump which was great as I exclusively pump for my little one and with a 4-year-old to chase around, being hand and cord-free is so, so handy!
"I gave up direct breastfeeding when Abby was 2 days old. I have a condition called D-MER which made it very uncomfortable for me. Thankfully my symptoms are much less when I use a pump, so I have been pumping and feeding bubs expressed breastmilk in a bottle.
"Being able to set and forget was a game changer. After using a different style pump for so long, I wasn't sure what to expect, but I was very pleasantly surprised! I was able to get things done around the place as well as give my kids more attention while pumping. I also loved the different modes and settings as I was able to find the perfect combination that worked for me and got great results.
"The Welcare Wearable Breast Pump would really benefit Mums with their hands full and who are either exclusively expressing or wishing to pump a little to stow away for later. Plus the price is really great for the product!"
---
Shae, mum of 9-month-old Hayze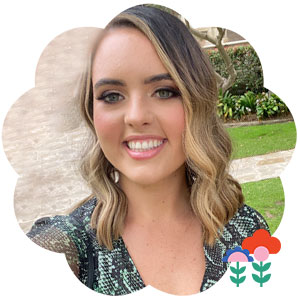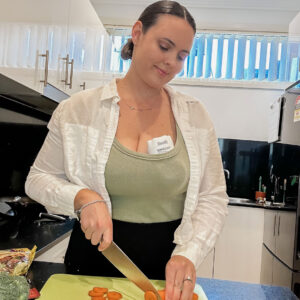 "The quality of the pump and all the parts is amazing."
"Being able to trial the Welcare Breast Pump came at a great time as I have always exclusively breastfed my 9-month-old, however, as I am now returning to work I wanted to ensure that I was able to keep my supply up and give Hayze expressed bottles on the days I'm at work.
"The pump is super lightweight which was very convenient as I wore it while getting household chores completed. I loved that it came with the extra parts, three different funnel sizes as well as the bra strap extender for added comfort. I also loved that it had different modes as well which made it easier to get more milk out.
"The quality of the pump and all the parts is amazing. It is super soft and fits super well, meaning it wasn't uncomfortable at all and I could easily go about my day wearing it without it digging in. It is also super easy to clean and put together as well!
"I think the Welcare Wearable Breast Pump would be a great option for a busy mum or a mum who's gone back to work. Really for anyone who needs to pump while getting other things done as it's super convenient! I loved that it also came with a travel bag to make it easy to store and transport."
---
Welcare Nurture Wearable Electric Breast Pump








Available online from Welcare ($99.95)
Welcare has provided these wearable breast pumps for the purpose of trial and review. All reviews submitted are the honest, authentic and genuine sentiments of the Mum's Grapevine Facebook Group members (#MGVfam) participating in this trial.