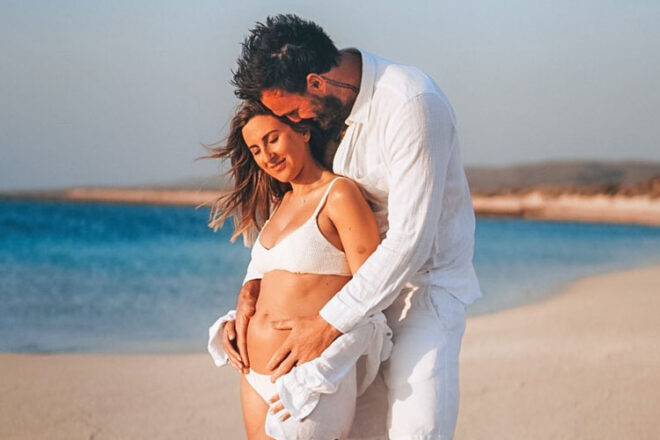 Hold onto your roses, Bachelor Nation, because we've got some heartwarming news that's sure to make you smile. Survivor star and former Bachelor Locky Gilbert and his wife Irena Gilbert, have announced that they're expecting their first baby together.
Just like their Bachelor alumn Tim and Anna Robards who announced their second pregnancy this week, Locky and Irena took to Instagram to share their joy with a sweet and oh-so-cute announcement.
In a post, the couple shared a video standing on the beach together where Locky stands front and centre with a grin as big as the outback, only to step away to reveal Irena with her growing baby bump on display. The couple wrote:
"2023 has been a year of surprises, and now Locky and I are thrilled to share the biggest surprise of our lives -anticipating a new member in our family ♥️
"As we revel in our happiness, we're deeply sensitive to those who face the trials of infertility or have suffered loss. Having navigated the rollercoaster of emotions ourselves, we extend our hands and hearts to those on a similar path. In the midst of life's storms, may you find your rainbow soon 🌈
"Due early 2024 🍼"
View this post on Instagram
Bachelor Nation couldn't contain their excitement, just like they did when Locky picked Irena in the finale. Fellow Aussie stars showered them with love and congratulations, including the likes of Glenn Smith and Holly Kingston who were both on The Bachelor and The Bachelorette. Bec Judd also jumped into the comments to wish her congratulations saying: "Congratulations!!!! Beautiful news x".
From the moment Locky Gilbert, the ruggedly handsome adventurer, set foot on our screens, we knew we were in for an unforgettable journey filled with drama, laughter, and, of course, love.
View this post on Instagram
Since meeting on the reality TV show, Locky and Irena have been living their happily ever after. They've moved in together, got the cutest Pup ever and embarked on many adventures, sharing snippets of their life with us on social media. From cozy nights to epic outdoor escapades, they've continued to be the adorable couple we fell in love with.
View this post on Instagram
View this post on Instagram
And who could forget their sweet engagement announcement that left us all swooning? Locky and Irena, with their trademark charm, announced via Instagram that they were engaged. Standing in front of a waterfall in a loving embrace Irena showed off that shiny rock adorning her left hand.
"Mrs Gilbert has a nice ring to it 💍"
View this post on Instagram
Irena and Locky then tied the knot in March of 2023 in a stunning ceremony surrounded by their closest friends and family.
"The happiest day of our lives ❤️"
View this post on Instagram
The couple have since been extremely candid with their followers about their fertility journey, opening up about how Irena has suffered a couple of miscarriages in the past year. In July in an announcement that she had become a Red Nose Day ambassador, Irena shared that the couple had lost their second pregnancy.
"I am so proud to say that I have joined the Red Nose Day family as their official ambassador for their 35th Red Nose Day this August.
"Unfortunately, the timing of this announcement has come only weeks after Locky and I suffered another miscarriage which has only made me more eager to join and raise awareness for the cause.
"Like most Australians, I have grown up with Red Nose Day but what many of you may not know is that they offer support to people that have been impacted by miscarriage.
"1 in 4 pregnancies end in miscarriage, which is estimated to be about 100,000 annually in Australia. And after talking to my friends and family about my experience I have realised just how many families are impacted by miscarriages.
"As a nurse and as a woman who hopes to be a mother someday I hope that my story helps someone out there."
View this post on Instagram
Following this post, Irena made another thanking her followers for all of the support, highlighting how important it is to bring awareness to this particular topic even though it can be hard to talk about.
"Words cannot express how truly touched I am by all the messages of love and support we have had over the last few days. I am overwhelmed 🥹
"Thank you to everyone who has messaged me with their story, advice and messages of hope. Reading them made me feel less alone as I hope my story may make someone out there also feel less alone.
"I know it's a difficult topic to talk about and can bring up a lot of emotions, feelings and reminders of times that we do not need reminding off. I am hoping that we can start to make the conversations more about inclusion, support and understanding.
"I also wanted to take this time to thank my rock, my amazing husband. I am very fortunate to have such a caring and loving partner that was there for me in every sense of the word. I love you and I know that you will be a truely remarkable dad one day.
"Thank you again 😘😘"
View this post on Instagram
As Locky and Irena embark on this new chapter of their lives, we couldn't be more excited for them and their rainbow baby. We'll be following along with bated breath, eagerly awaiting updates on their pregnancy journey and beyond.
Here's to a rose-filled future for the Gilberts!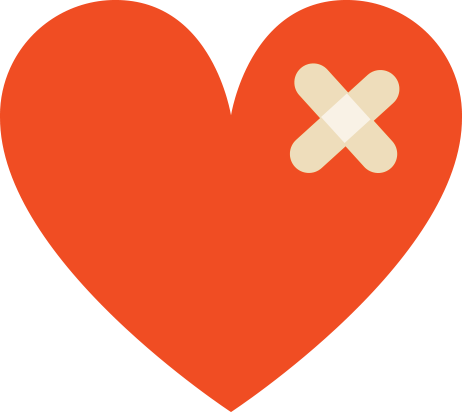 Support Services
If you have experienced infant loss please know there are plenty of support services available for you and your partner including …
Red Nose Grief & Loss – 1300 308 307
SANDS Miscarriage, stillbirth & newborn death support – 1300 308 307
Pregnancy, Birth & Baby – 1800 882 436
Bears of Hope – 1300 114 673
Read next …
Missed the latest celeb baby news? Catch up with these articles for all the goss:
And here's a tip: To make sure you never miss any celebrity baby and pregnancy announcements, subscribe to our newsletter, and you'll be the first to know when the stars welcome their little ones into the world!
About to (or just had) a baby?
We know that the wait to meet your baby can be nerve-wracking, but we're here to remind you that you're not alone. Our private Pregnancy & Baby Groups are a great way to connect with other Aussie mums who are due or had their babies around the same time as you.