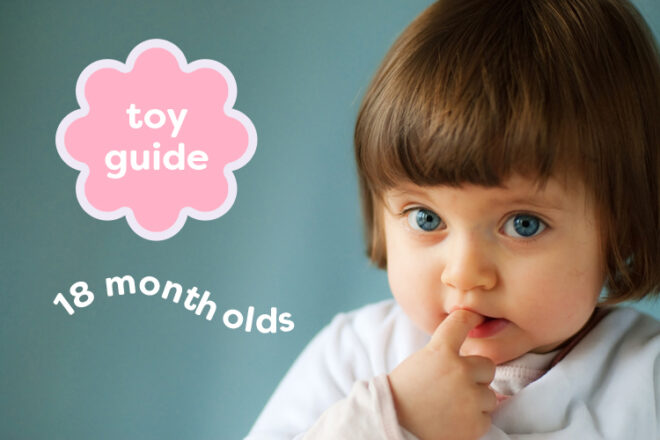 Before you hit the shops, read our curated list of the best toys for 18 month olds in Australia to help get you started in your search.
Oh, what an active life 18 month olds lead. They can understand lots more of what you say now, and are saying words themselves, which makes simple games, jokes and pretend play lots of fun.
They'll be able to do basic puzzles and they love copying you – so a doll and a pretend pram will be a huge hit. So now is the perfect time to give them some of those key 'milestone' toys that they'll use for years to come.
Here's are guide to gifts and toys for 18 month old boys and girls.
What they're doing
Copying Adults
Riding, Steering And Pushing Toys
Kicking Balls
Talking
Climbing Steps
Building Towers
Playing Simple Pretend Game
Stacking
Hammering
Scribbling
Running
Feeding Themselves
Gifts they'll love
Simple Peg Puzzles
Lawn Mower
Hammer Toys
Maracas
Stacking Rings
---
OUR PICK OF THE CROPS
22 gifts and toys for 18 month olds
With over 15 years of experience and a community boasting over 100,000 Australian mums, we're committed to helping you find the perfect toy for your 18-month-old.
Below, you'll find 22 of our favourite picks presented in no particular order. Some are newcomers to the scene, while others are tried-and-true favourites. Rest assured, each recommendation has either crossed our path, found a place in our own experiences, or been enthusiastically vouched for by our Grapeviner community.
Balancing act




The perfect bike for the tiny-legged toddler ready to ride, this balance bike is suitable for all little ones 18 months and older. With amazing features such as mini-grips, comfy seats and tool-free adjustable heights, your little adventurer will enjoy it for years to come.

---
Puddle paradise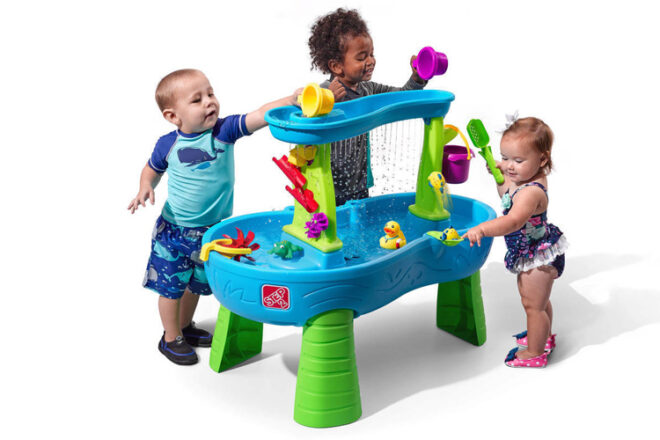 What is a child's summer (and spring, autumn and winter!) without water play? Let your little ones discover the magical world of water play with exciting side flippers, playful waterfall shower and fill and spill buckets all in a pond base.

---
A…B…C…Dingo!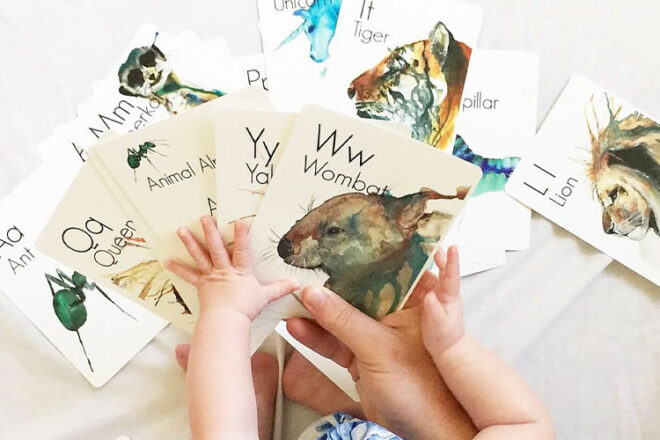 Take learning to a whole new level of fun with these beautifully designed flash cards. From colours to animals and numbers, these cards have been designed and painted by an Australian artist to engage young learners and are made with durability in mind.

---
Stack 'em up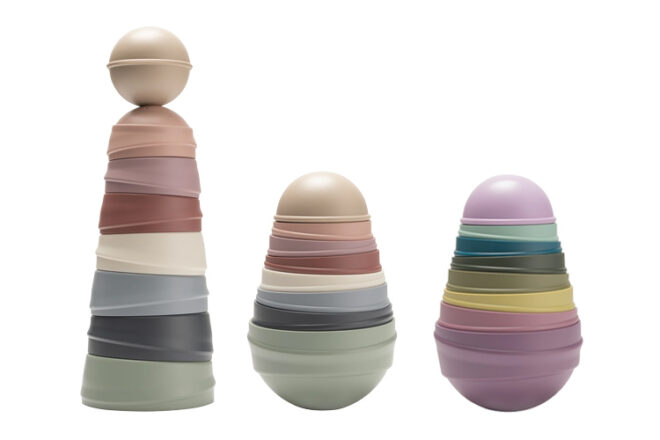 Wobble and stack with BIBS Wobbly Stacking Tower. A twist on classic stacking, these colourful pieces teeter, tottle and rattle for added fun. Build, giggle, repeat—a tower of joy for little architects in training!

---
Wheely wonderful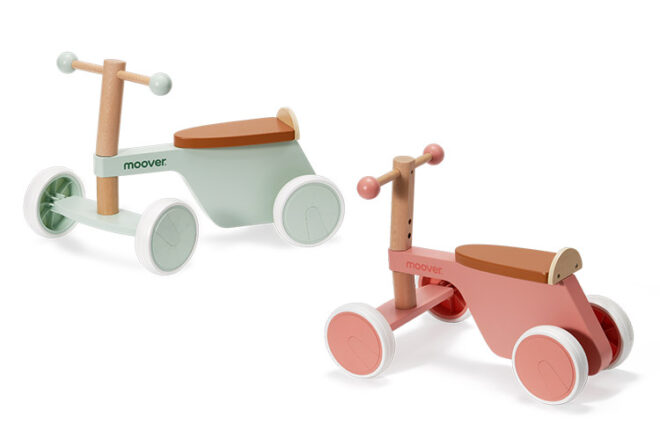 Naturally biodegradable, sustainable, and made with an absolutely aesthetically pleasing wooden body, the Moover ride-ons' are an amazing first bike for little toddlers. And no need to worry, their rubber wheels are designed to protect floors and furniture for the perfect indoor addition.
---
Pass the tissues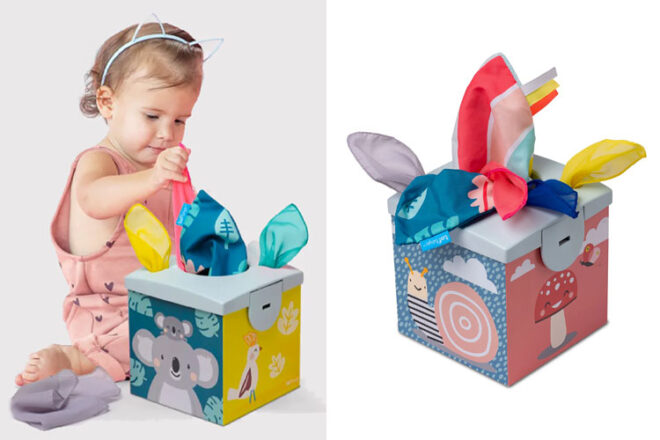 Normal tissue boxes can't compete with the TAF Toys version that has bright colours and sensory fabrics (8 silky ones and 2 crinkle blankies with ribbons). Made of premium materials, it helps develop fine motor skills with each satisfying pulling action.
---
Oh baby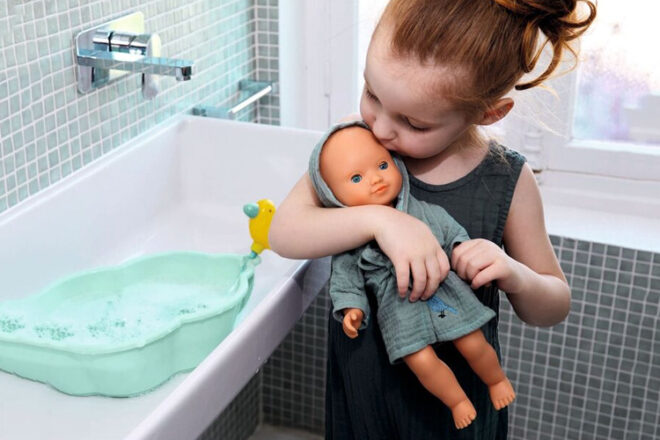 Designed to fit perfectly in a toddler's arms, these anatomically correct baby dolls are made of vinyl, perfect for joining in on bath and beach time. With a head and legs that move, they sit up and move around like real babies.
---
Out of this world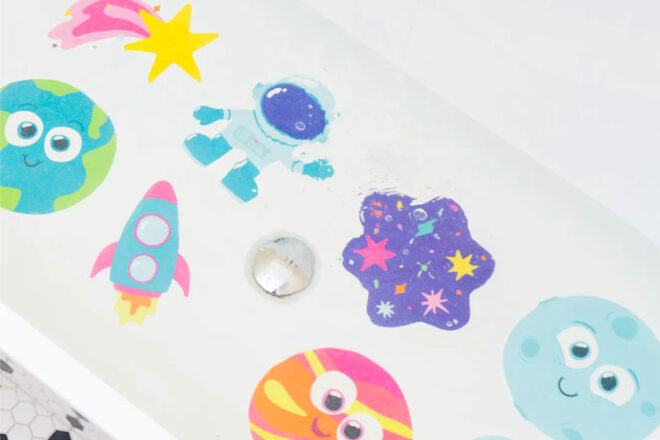 Make bath time an out-of-this-world adventure with the Jellystone Designs Bath Grips. With the textured, non-slip surface these celestial shapes make for fewer slips and slides and more cosmic celebrations.
---
Fur-ever home
Bring home bundles of joy with the Jiggle & Giggle Adoption Set. Available for adoption is the perfect puppy or kute-as-can-be Kitten – a fluffy friend for every little heart. Adopt, cuddle, and nurture – because nothing says love like a furry companion. Paw-fection achieved.
---
Stacking speedsters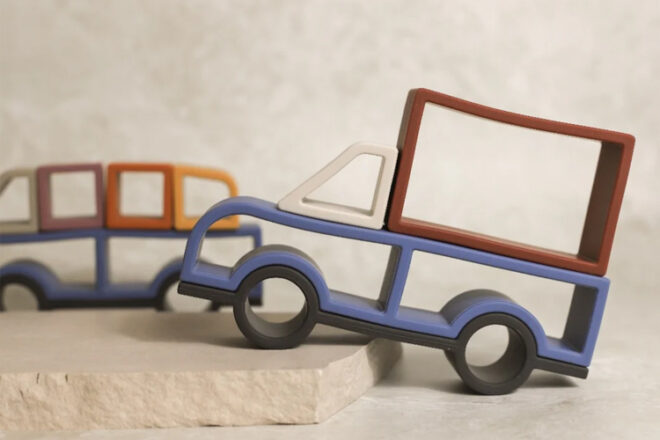 Elevate playtime with Monti Play Kits Motor Stacker Set. A stack of sensory joy, these silicone parts encourage your little one to work on building a car, bus or truck. Ready to engage tiny hands and curious minds.
---
Vacay mode: on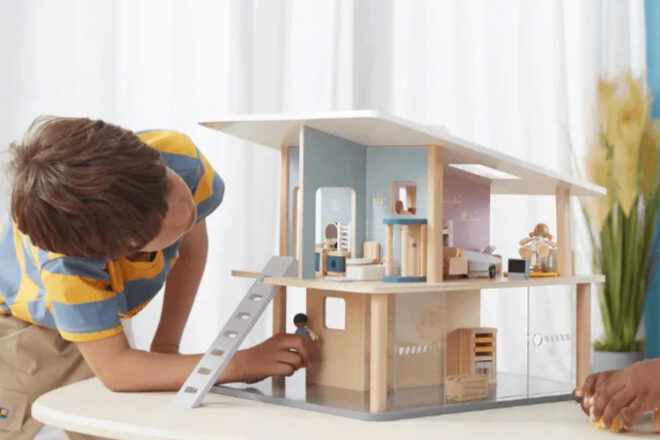 Step into vacation mode with the Viga Holiday Play House. Crafted in a Scandi and minimalist-inspired style, this wooden wonder sparks imaginative play with five rooms across two levels and an open layout that your little one will adore.
---
Cube with the lot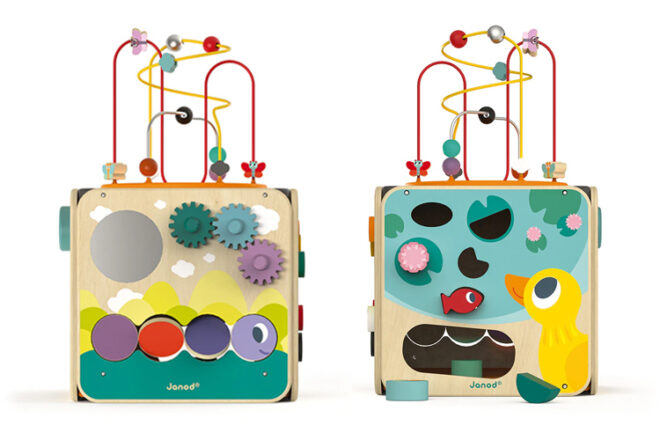 Packed full of hands-on activities to keep little ones amused, each side of this colourful cube helps kids learn new skills and concepts. Activities include flippable caterpillars, cogs, tree mazes and shape sorters. Bonus, turn the loop maze upside down for easy storage.

---
Xylo-cruise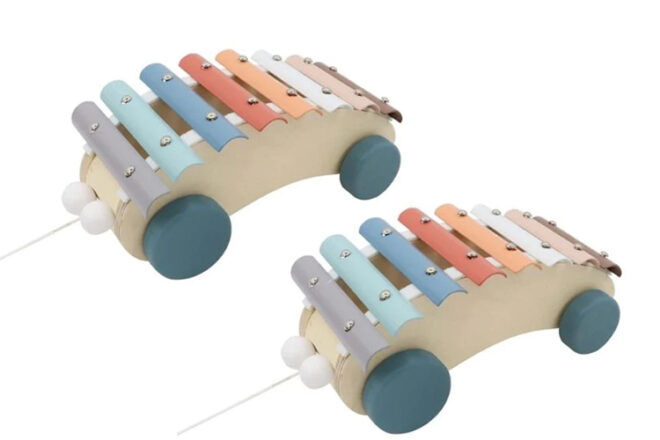 Two toys in one, this xylophone is perfect for the young musician. Kids will also enjoy the rolling balls as they pull this toy along. And with its beautiful coloured tones, it looks great in any playroom.

---
What's that noise?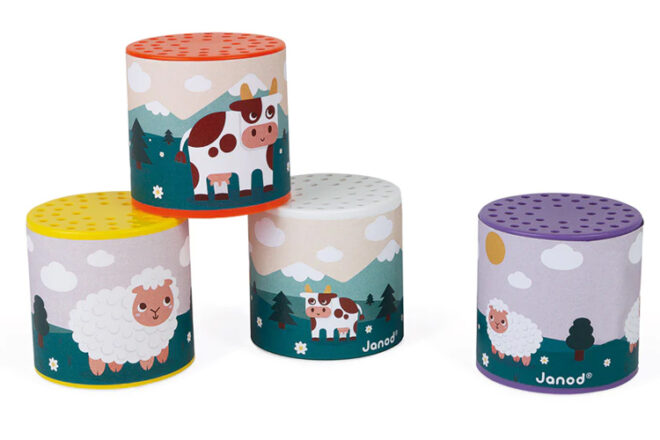 Available in Sheep or Cow, turn this noisemaker upside down and back again to listen to the animal sound. Simple yet engaging, it's educational, comical and guaranteed to bring out smiles and giggles.

---
Wacky woodpecker
Simple and amusing, this adorable hammer toy will have them in high spirits as they build on their fine motor skills and colour recognition. They'll learn cause and effect as the ball disappears into the stump…and how cute is the woodpecker hammer?

---
More toys we love …

Know a toy suitable for an 18 month old we should add to our list? Contact us and let us know, we've been curating Australia's best baby products into helpful lists for over 15 years and we're always happy to support new brands and businesses.
Find more great gifts for toddlers:
We've collected a treasure trove of amazing gift ideas, from the latest baby toys from leading brands to quirky boutique finds. There's something for every little Grace, Leo and Charlie.
Gifts for kids are based on play and development, not gender.
Become a Grapeviner mum by joining one of our private Facebook Toddler Groups and meet thousands of other Australian mums with kids the same age as yours all recommending their favourite kids products and unearthing hidden shops. And you can too!
We want you to know
At Mum's Grapevine, we're a team of passionate mums (with 19 kids!) and over 15 years of experience researching and writing about all things baby and parenting. Our reviews of recommended products, like the ones in this post, may include paid inclusions, but we promise to only feature products that we truly believe in and have used or seen ourselves. We want to ensure that you, our Grapeviner mums have access to the latest and greatest products in the parenting world, and we're committed to maintaining our high standards of quality and honesty. See our Disclosure Policy.
Thank you for trusting us to be your go-to source for all things baby-related.
xoxo