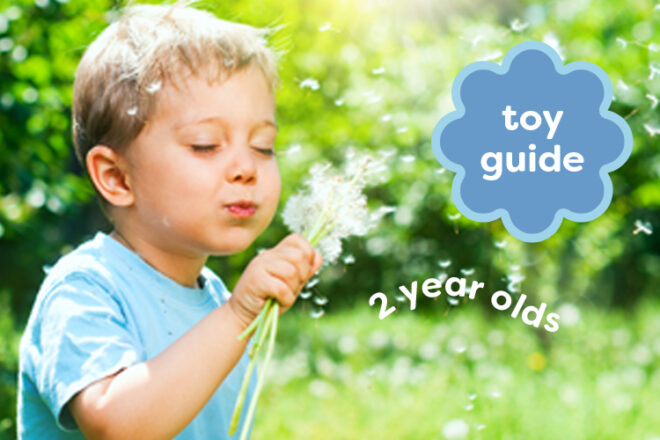 Before you hit the shops, read our curated list of the best toys for 2 year olds in Australia to help get you started in your search.
Two year olds are busy little bees. Although their growing sense of independence might lead to a few tantrums, it also leads to lots of pretend play and some really fun interactions. Hit the streets on a scooter, balance bike or push-trike or set up a toy kitchen for domestic make-believe.
Check out our favourite toys for toddler boy and girls aged two, based on what they're doing, loving and learning at this stage in their development.
What they're doing
Running and Jumping
Throwing and Catching
Smelling, Touching, Tasting
Sorting and Categorising
Talking
Dancing
Singing
Active Outdoor Play
Pretend Play
Having Tantrums!
Gifts they'll love
Animal Toys
Simple Jigsaw Puzzles
Bath Crayons
Ball
Train Sets
Dress Up Dolls
Duplo
---
OUR PICK OF THE CROP
29 gift ideas for two year olds
With over 15 years of experience and a community boasting over 100,000 Australian mums, we're committed to helping you find the perfect toy for your two-year-old.
Below, you'll find 29 of our favourite picks presented in no particular order. Some are newcomers to the scene, while others are tried-and-true favourites. Rest assured, each recommendation has either crossed our path, found a place in our own experiences, or been enthusiastically vouched for by our Grapeviner community.
Buckle up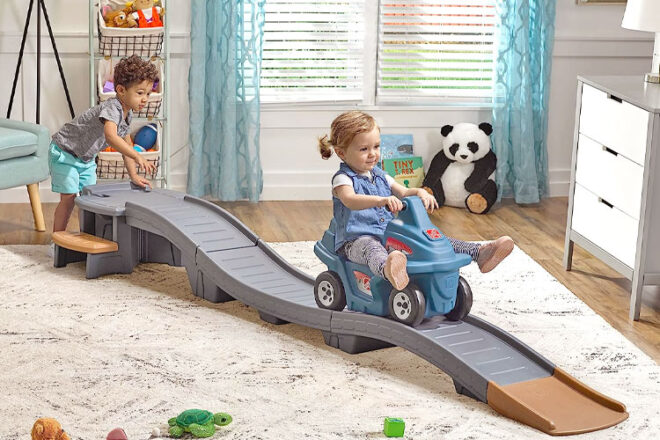 Bring the thrill of a rollercoaster home! With 2.7 metres of track, endless hours of entertainment await your little ones. Safety features intact, watch as they learn skills of pushing, pulling, balancing, and riding down the track. The ultimate home adventure!

---
Junior loungers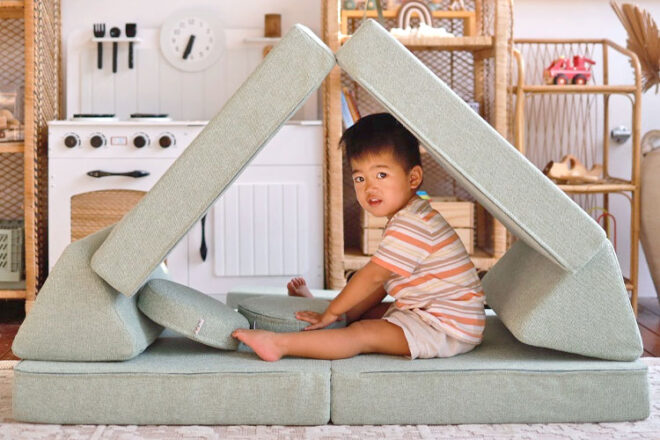 Forts, castles, racing cars and more. MyNooK is the Australian-made answer to play couches in small spaces. Choose from their huge range of colours and fabrics and let your child do the rest, maybe a couch to read a story or even a tunnel to crawl through.

---
Puzzle me timber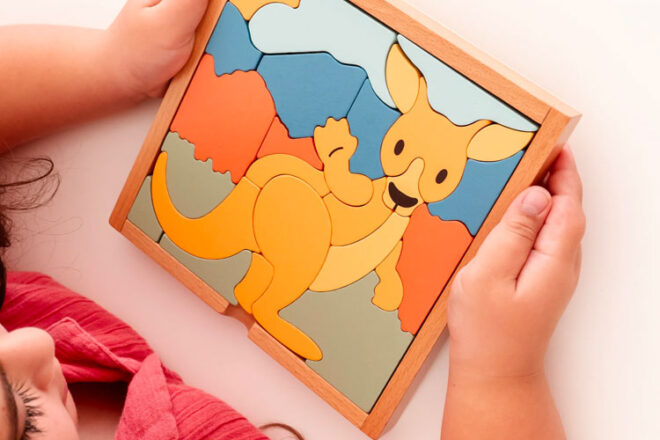 Calling all little explorers! Dive into creativity with these timeless block puzzles celebrating Aussie wildlife. Crafted from safe, sustainable beechwood with non-toxic paints – perfect for little hands to create big adventures. It's playtime magic that's safe, stylish, and oh-so-fun!
---
Mini zoomer




Meet the award-winning AIRO Balance Bike, a featherlight 2.95kg ride built to last! Crafted with a rugged magnesium alloy frame, it's lighter on the wallet and heavier on quality. With footrests craved into the frame and air-filled rubber tires your little racer will be propelling themselves in no time.
---
Ex-squeeze me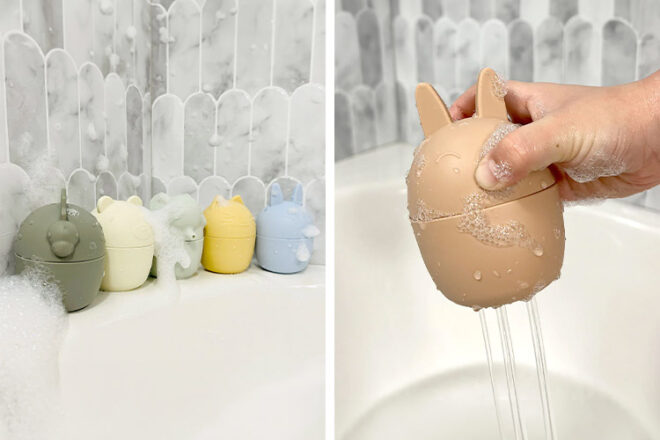 Turn bath time to playtime with these adorable squeezy, food-grade silicone bath toys. Pull them apart for mix-and-match colour and animal bodies, promoting imaginative play and fine motor skill development. And the best bit – they're dishwasher-safe for easy cleaning.

---
Roaring good fun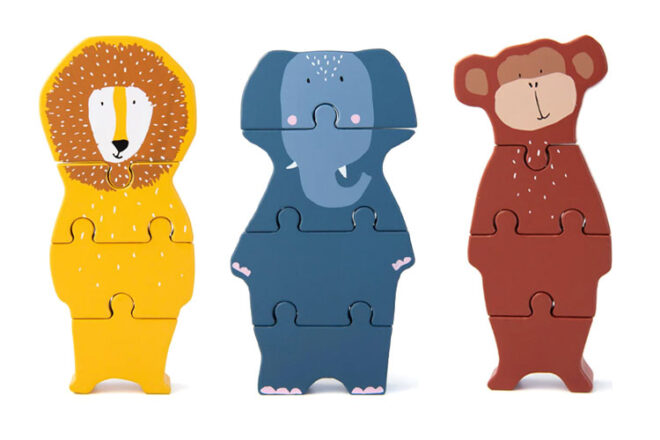 Add a dash of delight to your child's space! These chunky puzzle blocks are a perfect playtime challenge, boosting motor and cognitive skills as they build a whimsical animal friend. Crafted from 100% FSC-certified wood with child-safe, non-toxic paints.

---
Divide and conquer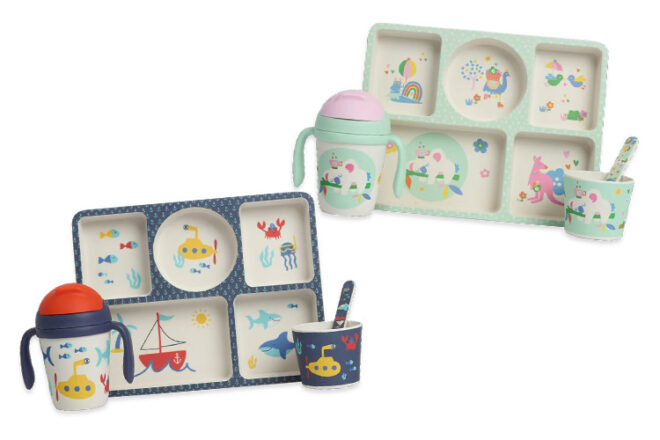 Introducing a high-quality bamboo plate so enticing, your little one can't resist finishing every bite to reach the fun design at the bottom. Add in a matching sippy cup and a cup-and-spoon set, and they're all set for culinary adventures. Who knew mealtime could be this easy?

---
Rolling in style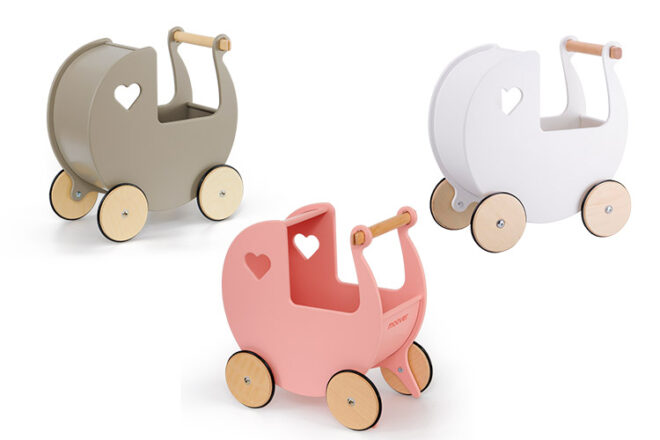 The ultimate dream come true for your little one. With delicate heart detailing, and a high-quality finish, it's effortless to push. This classic doll pram is crafted for strength and durability using safe, non-toxic paints. While the solid, rubber-lined wheels not only protect your floors but also the planet.

---
Lifting fun to new heights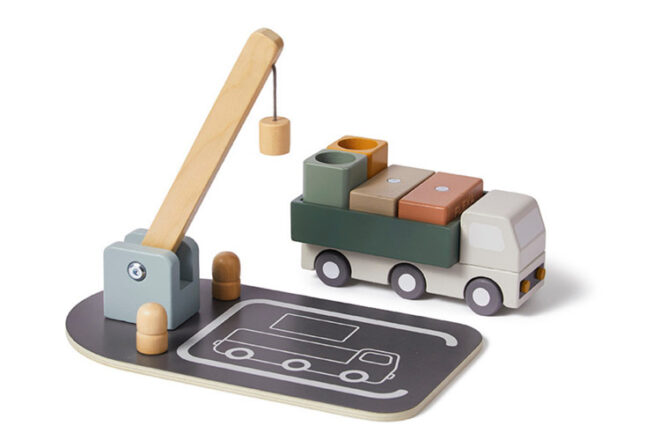 Get ready for non-stop loading and unloading fun with Flexa's Truck and Crane set. This comes with a truck boasting four containers and a handy loading crane, all made from FSC-certified wood. Take the play to new heights by adding the Flexa car track, sold separately.

---
Colourful creations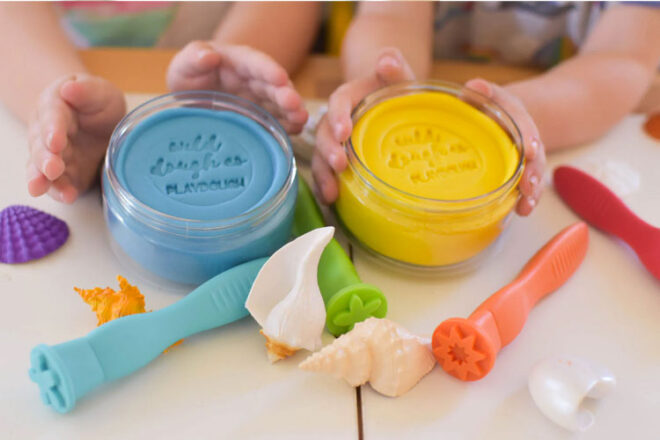 Meet the playdough that kids play with longer! This multi award-winning delight has a cloud-like texture that's love at first touch. Scented, super soft, and long-lasting, it's the MVP of playdough. Bonus: it's easily rehydratable with water for endless fun. Proudly Aussie-made with kid-safe ingredients.

---
Ballin' and stacking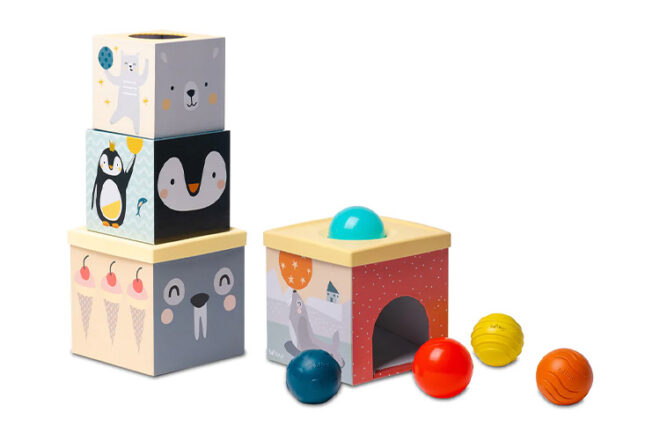 For babies that love Peekaboo (we're yet to meet one who doesn't), this interactive toy will keep them quizzed. They'll love dropping the ball in the hole only to reappear a few moments later. Beautifully designed, these are a gorgeous addition to any playroom.

---
Matching mini me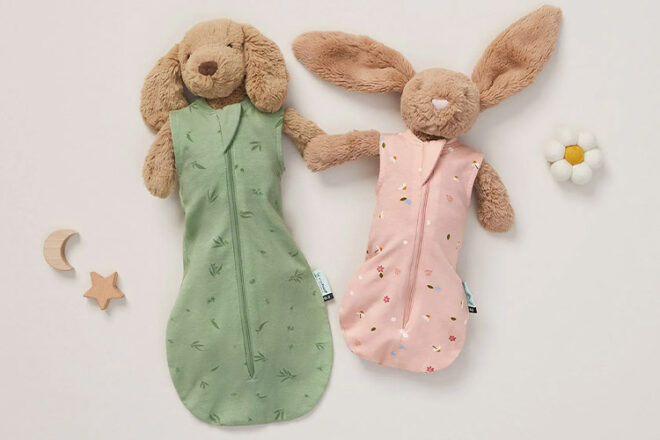 Complete your little one's bedtime routine with a matching sleeping bag for their doll. This cute and functional sleep tool is designed for bedtime role play, making nighttime settling easier and more fun for your child. Sweet dreams for both your little one and their dolls!

---
Friend for life

Meet Santi, the companion that grows with your little one, offering comfort at bedtime, playtime, and while exploring the world around them. Customise their sleep journey with programmable features, illuminate the night with a rainbow of colours, and set the perfect bedtime melody with Bluetooth streaming.

---
Mini chef, mega fun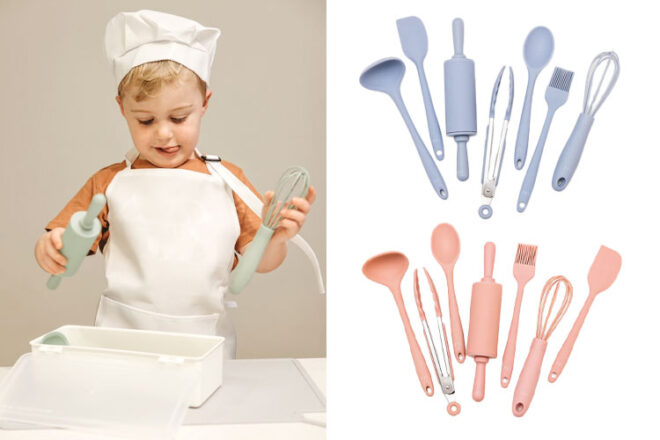 For your little chef-in-the-making, Montessori Mates presents an incredible cooking set. Designed for independence, fine motor skills, and a healthy food relationship, these super cute pieces make cooking fun and educational. Let the mini culinary adventures begin!

---
Take me to market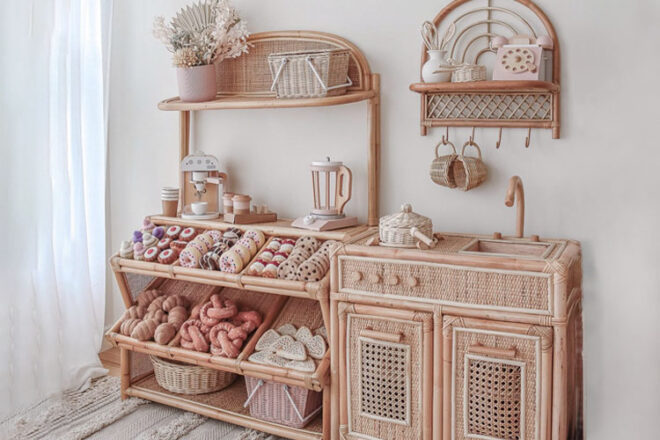 Playing shops reaches new heights of fun with this handcrafted rattan market stall. Durable and beautiful, it's a lifelong addition to your role play setup. Whether selling fruits, toys, or more, your littles will adore the endless possibilities this market stall brings.

---
Truck stop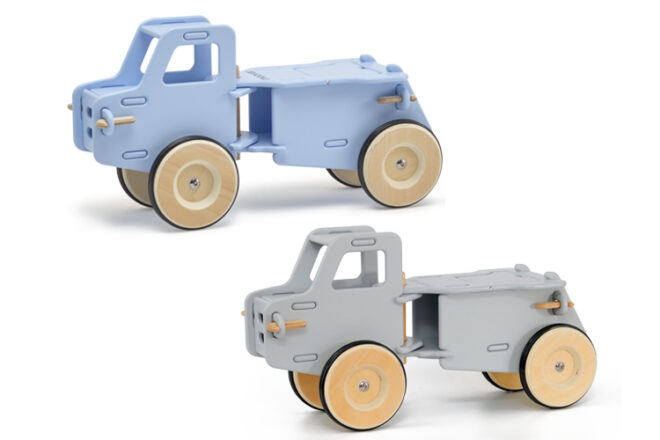 Made from high-quality veneer plywood, these Danish-designed dump trucks let kids drive and steer at the same. With easy-click assembly, this ride-on is durable and equipped with double rubber tyres for control and grip. Pop a teddy in the cabin and treasures in the trunk an head of on adventures.

---
Ready maestro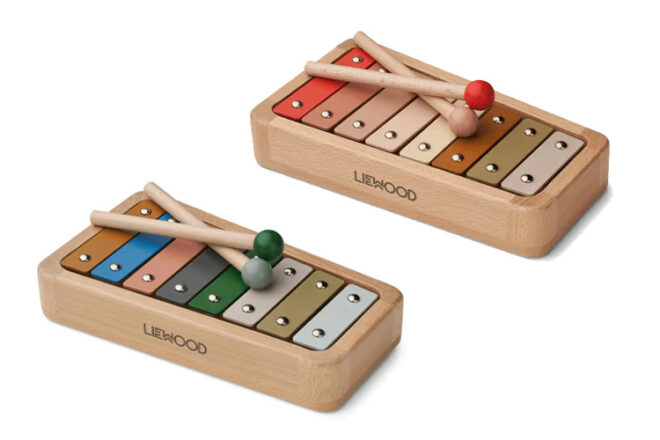 Inspire a love for music from a young age with the Stuart Xylophone from Liewood. Easy to play, it fosters creativity and self-expression, allowing your child's imagination to soar. Crafted with a beechwood base, powder-coated aluminium bars, and seven vibrant keys.
---
Rule the roost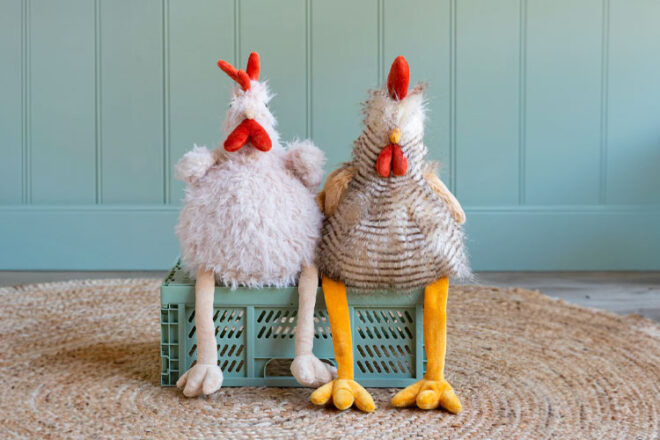 Meet Roy and Rupery, the wise old hands on Nana Huchy's Farm. Everyone turns to them for advice and problem-solving. Though he's a busy bee, Roy's top priority is keeping an eye on his mischievous nephew, Rupert the Rooster, who's quite the charmer with the hens!
---
Posey wheel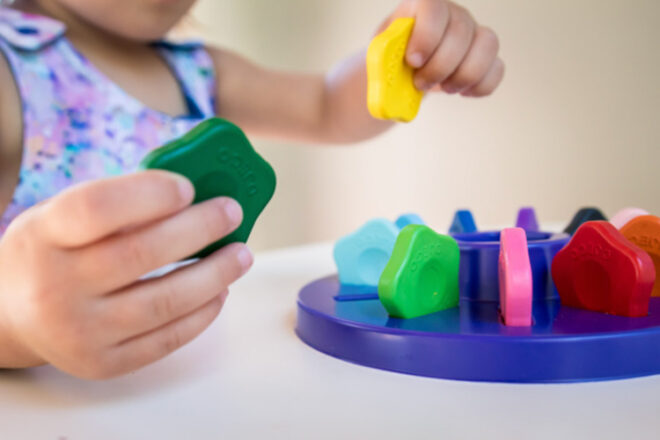 Calling all mini Picassos! Djeco Flower Crayons are here to turn your tot into a toddler Van Gogh. With 12 ergonomic, flower-shaped crayons, it's the perfect grip for those tiny hands. Watch out, world, here comes the next art sensation!
---
Table of tides
Get ready for backyard adventures with the Plum wooden sand and water table! It's like having a mini beach in your garden -perfect for sandcastles and toy boat regattas. Sturdy, durable, and complete with a protective cover, because outdoor fun never takes a rain check!

---
Veggie puzzler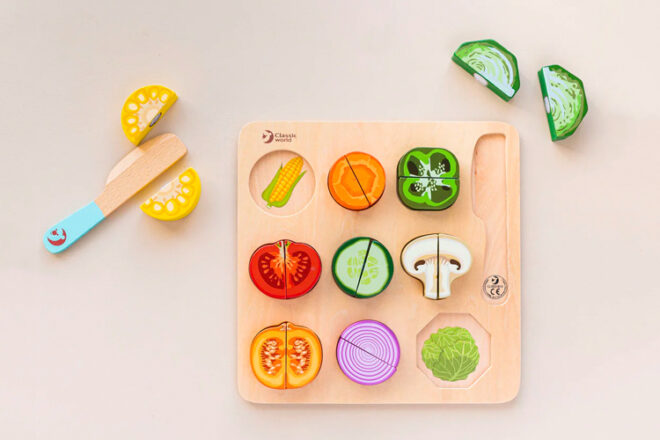 Get ready for a veggie-chopping fiesta with the Wooden Vegetable Puzzle! Your little one can slice, dice, and match their way to culinary greatness. It's like a colourful cooking show for tiny chefs – let the imaginative play feast begin!

---
Nutty assembly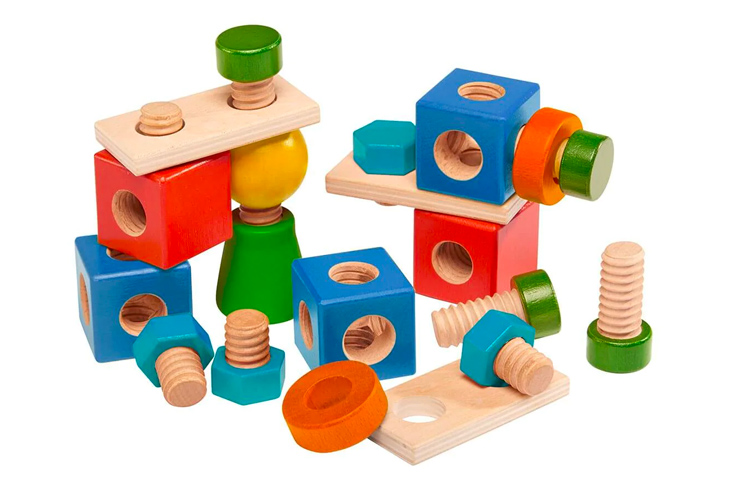 Calling all little builders. Brace yourself for a colourful challenge with the mix of screws, bolts, and nuts set. It's not just a toy; it's a fine motor skills workout! From simple combos to playful masterpieces, let the imagination soar and skills blossom!

---
Ready, set, glide
Crafted from sustainable bamboo, it's the eco-friendly ticket to active play – push, pull, scoot, slide, spin, and race! Develop skills while having a blast, and don't forget to hang on tight to those handles for the ultimate gliding adventure!

---
More toys we love …

Know a toy suitable for a 2 year old we should add to our list? Contact us and let us know, we've been curating Australia's best baby products into helpful lists for over 15 years and we're always happy to support new brands and businesses.
Find more great gifts for toddlers!
We've collected a treasure trove of amazing gift ideas, from the latest baby toys from leading brands to quirky boutique finds. There's something for every little Theodore, Ella and Ruby.
Gifts for kids are based on play and development, not gender.
Become a Grapeviner mum by joining one of our private Facebook Toddler Groups and meet thousands of other Australian mums with kids the same age as yours all recommending their favourite kids products and unearthing hidden shops. And you can too!
We want you to know
At Mum's Grapevine, we're a team of passionate mums (with 19 kids!) and over 15 years of experience researching and writing about all things baby and parenting. Our reviews of recommended products, like the ones in this post, may include paid inclusions, but we promise to only feature products that we truly believe in and have used or seen ourselves. We want to ensure that you, our Grapeviner mums have access to the latest and greatest products in the parenting world, and we're committed to maintaining our high standards of quality and honesty. See our Disclosure Policy.
Thank you for trusting us to be your go-to source for all things baby-related.
xoxo