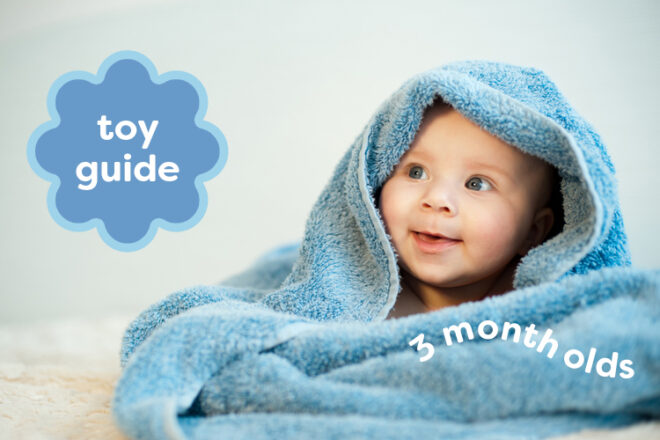 Before you hit the shops to get a baby toy, read our curated list of the best baby toys for 3 month olds in Australia to help get you started in your search.
Three to six-month-olds are smiling, cooing, social creatures who are just starting to connect with and enjoy what's going on around them. Get them some new toys to practise their burgeoning skills for swatting, grabbing and chewing – or a play mat for tummy time and rolling.
Here's our guide to gifts and toys for 3 month old boys and girls.
What they're doing
Smiling And Giggling
Swatting And Swiping
Babbling
Reaching And Grabbing Things
Learning To Roll
Discovering Their Hands And Fingers
Mouthing Objects And Toys
Gifts they'll love
Pram String
Baby Safe Mirror
Rattle or Shaker
Squeaker
---
OUR PICK OF THE CROP
18 gifts and toys for 3 month olds
With over 15 years of experience and a community boasting over 100,000 Australian mums, we're committed to helping you find the perfect toy for your three-month-old.
Below, you'll find 18 of our favourite picks presented in no particular order. Some are newcomers to the scene, while others are tried-and-true favourites. Rest assured, each recommendation has either crossed our path, found a place in our own experiences, or been enthusiastically vouched for by our Grapeviner community.
Dreamland duo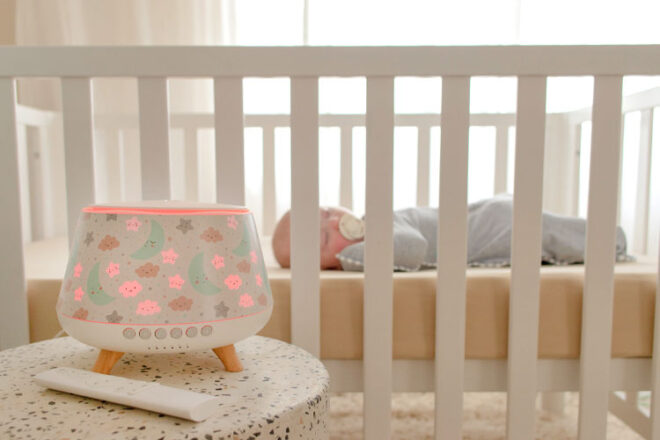 Transform bedtime into a tranquil journey with the Aroma-Snooze Plus. This baby essential combines a soothing night light, calming sounds, and a gentle mist of organic essential oils. Say goodbye to fussy nights and hello to peaceful slumber. Sweet dreams await!

---
Hey, Mizzie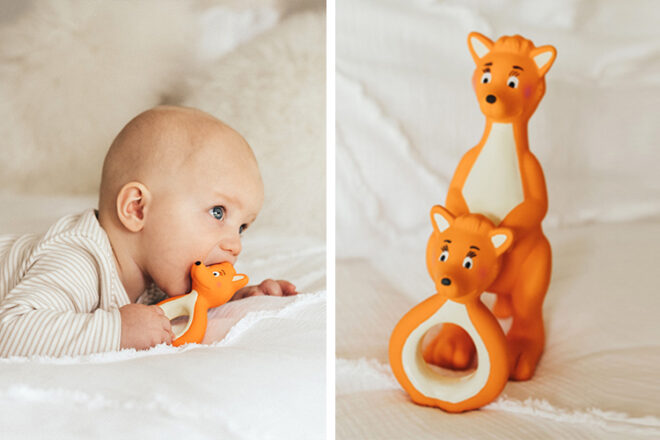 In safe, non-toxic, natural rubber from the Hevea tree, Mizzie is perfect for soothing sore gums. Designed to enhance bubs' senses, these award-winning toys are easy to grip with little hands. The gift set contains a teething toy with a squeak and mini ring teether.

---
Cuddle chic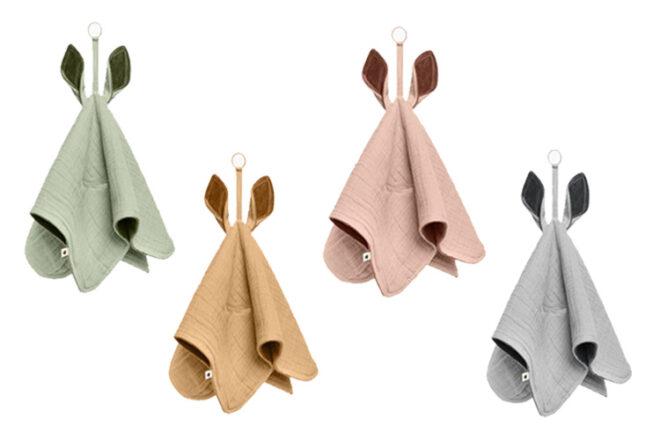 Introducing the BIBS Cuddle Cloths, the snuggle buddies your baby can't resist! Made from soft, organic cotton, they're perfect for soothing little ones during naptime or play. Say hello to comfort, coziness, and of course, endless cuddles!
---
Belly buddy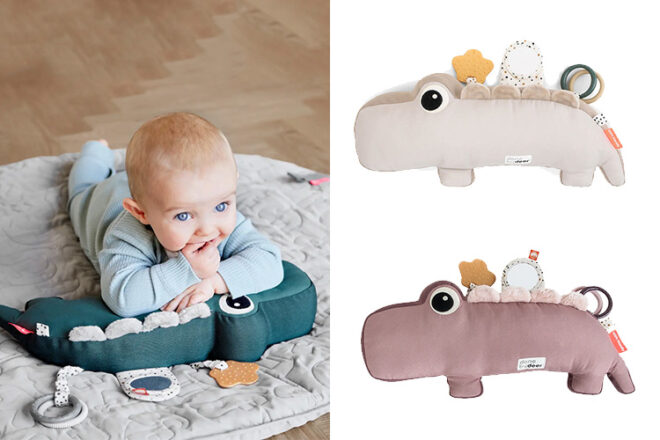 Meet your baby's new tummy time pal – Croco the Done By Deer tummy time toy. These adorable cushioned friends encourage strength and curiosity with their playful design and developmental features. Available in green, powder, and sand it's time to roll, reach, and SNAP with joy.
---
Wheels of wonder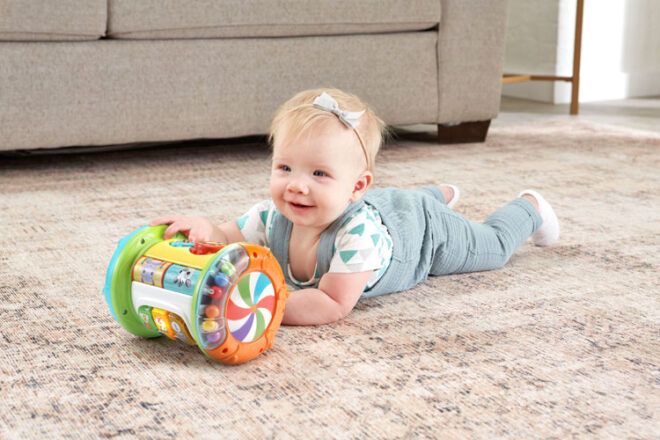 Introduce endless discoveries with the VTech Explore & Discover Roller. Packed with sensory delights, this roller engages babies in textures and colours, and the five activity zones introduce animals and numbers. Turn gears, slide sliders, and push the drum for music, sounds, and crawling joy.
---
Infant fun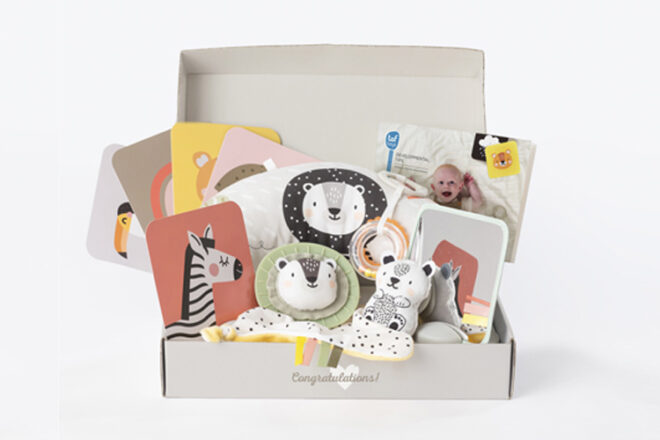 Get ready for non-stop giggles with the TAF Toys Newborn Kit. This sensory wonderland includes a playful baby mirror, crinkly toys, and a soothing teething ring. It's the ultimate starter pack for your baby's adventure in discovery and delight.
---
Wobble whimsies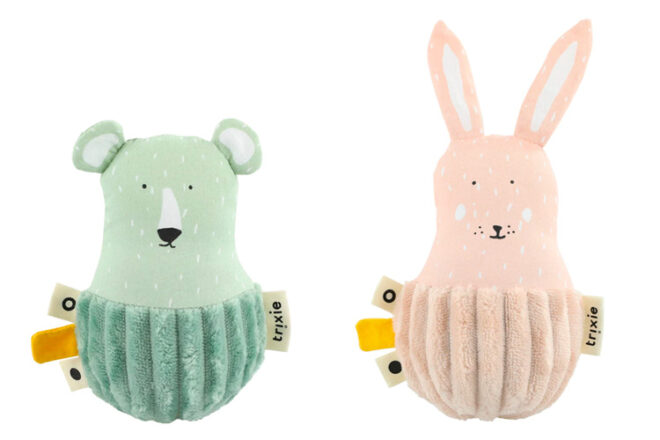 Meet the adorable crew of Trixie wobblers! These playful pals are all about entertaining your little one with funny moves and chiming sounds.  Little bumps and tiny kicks create chiming symphonies, promising sparkling eyes and endless baby giggles.
---
Action station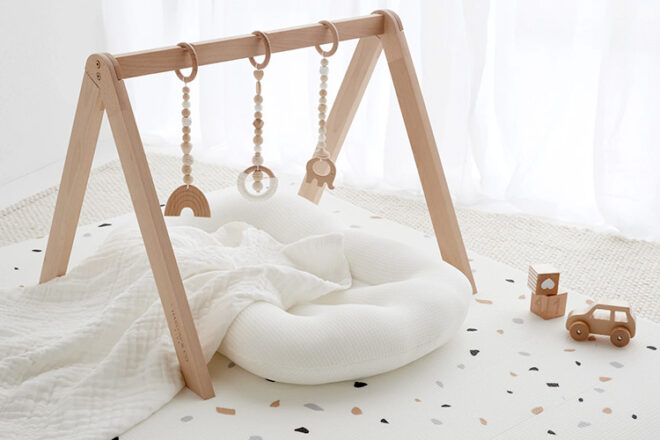 Crafted from premium beech wood, this play gym elevates playtime with its chic design. The hanging beaded toys engage and stimulate, while the natural tones blend seamlessly with your home. It's not just a play gym; it's a statement piece for your little one's space!
---
Hug buddy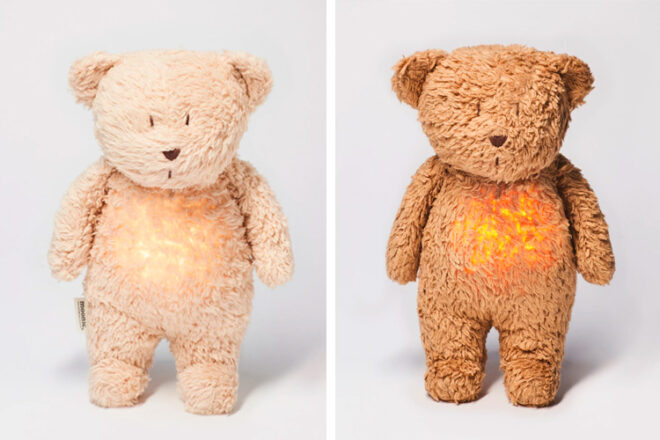 Meet Moonie – the cuddly maestro of bedtime serenades. With soothing hums and gentle vibrations, this bear lulls your little one into dreamland. USB rechargeable and oh-so-huggable, Moonie is the ultimate bedtime companion.
---
Aussie shakers
Specially crafted for tiny little hands, these rattles are a sensory delight and come in the most adorable Australian animal designs. A cuddly way to introduce your little one to the joy of music and sounds. Rattle, play, and snuggle the cuteness.
---
Adventures await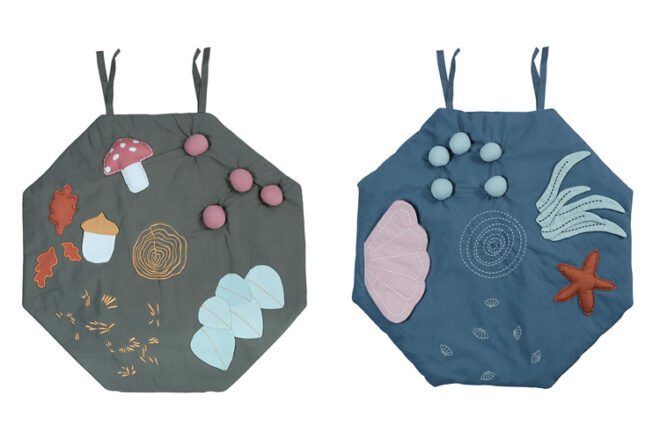 Compact and ready for adventure, these mats unfold to create a playful haven. Ideal for on-the-go fun, they offer a comfy spot for little ones to explore, play, and rest. Portable playtime comes in three designs, woods, underwater and rainbow.
---
Textile tales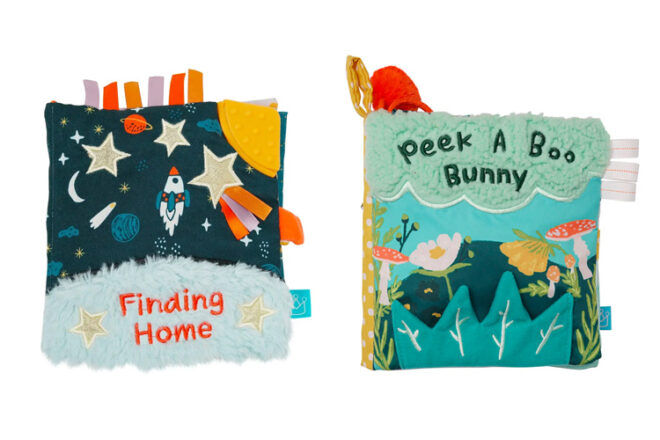 These soft wonders are more than books; they're gateways to the imagination. With charming tales and tactile adventures, they turn storytime into a cuddly, interactive journey. Explore, play, and learn with these delightful cloth companions!
---
More toys we love …

Know a toy suitable for a 3 month old we should add to our list? Contact us and let us know, we've been curating Australia's best baby products into helpful lists for over 15 years and we're always happy to support new brands and businesses.
Find more great gifts for babies!
We've collected a treasure trove of amazing Christmas gift ideas, from the latest baby toys from leading brands to quirky boutique finds. There's something for every little Piper, Noah and Charlotte.
Gifts for kids are based on play and development, not gender.
Become a Grapeviner mum by joining one of our private Facebook Baby Groups and meet thousands of other Australian mums with kids the same age as yours all recommending their favourite baby products and unearthing hidden baby shops. And you can too!
We want you to know
At Mum's Grapevine, we're a team of passionate mums (with 19 kids!) and over 15 years of experience researching and writing about all things baby and parenting. Our reviews of recommended products, like the ones in this post, may include paid inclusions, but we promise to only feature products that we truly believe in and have used or seen ourselves. We want to ensure that you, our Grapeviner mums have access to the latest and greatest products in the parenting world, and we're committed to maintaining our high standards of quality and honesty. See our Disclosure Policy.
Thank you for trusting us to be your go-to source for all things baby-related.
xoxo