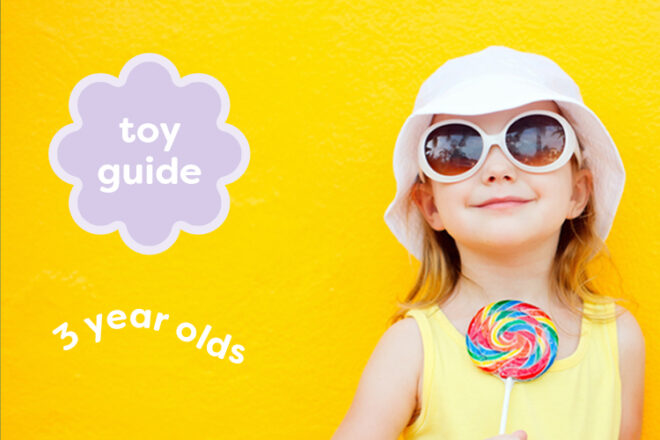 Before you hit the shops, read our curated list of the best toys for 3-year-olds in Australia to help get you started in your search.
Imagination and pretend play really comes to the fore for three-year-olds, so they will love playsets with animals and characters (from farm sets to princess castles) as well as pretend tools, doctor's kits and lots of other accessories to enhance their make-believe games.
Here's are guide to gifts and toys for 3 year old boys and girls based on what they're doing, loving and learning at this stage in their development.
What they're doing
Painting And Drawing
Riding And Pedalling
Laughing At Silly Jokes
Playing Co-Operatively (Sometimes!)
Playing Make-Believe
Dancing
Dressing Up
Playing Ball Games
Talking (A Lot)
Asking 'Why?'
Gifts they'll love
Magnetic Games
Sand And Water Play
Puzzles
Dress Ups
Imaginative Play Sets
Basic Matching Games
Duplo
Tea Set
Play Food
Craft Supplies
Toy Tools
Bubble Machine
---
OUR PICK OF THE CROP
31 gifts and toys for 3 year olds
With over 15 years of experience and a community boasting over 100,000 Australian mums, we're committed to helping you find the perfect toy for your three-year-old.
Below, you'll find 31 of our favourite picks presented in no particular order. Some are newcomers to the scene, while others are tried-and-true favourites. Rest assured, each recommendation has either crossed our path, found a place in our own experiences, or been enthusiastically vouched for by our Grapeviner community.
Rugropolis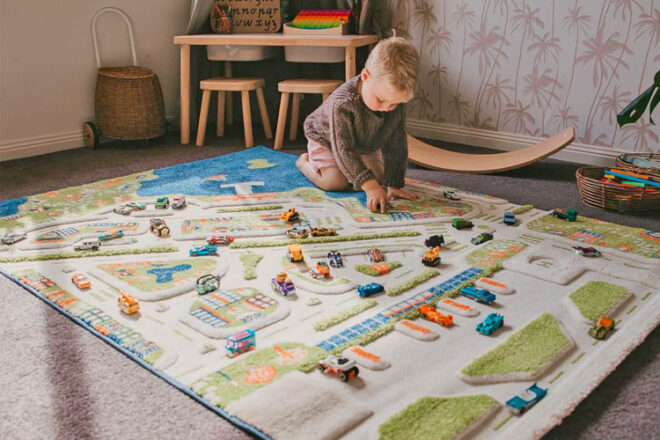 Create a vibrant cityscape with IVI Play Mini City Rugs. Picture an airport, ocean, marina, roads, parkland and sports fields on these 3-dimensional play rugs. Fuel creative play and social interaction as your little one constructs their imaginative world. Available in three sizes.
---
Dough it yourself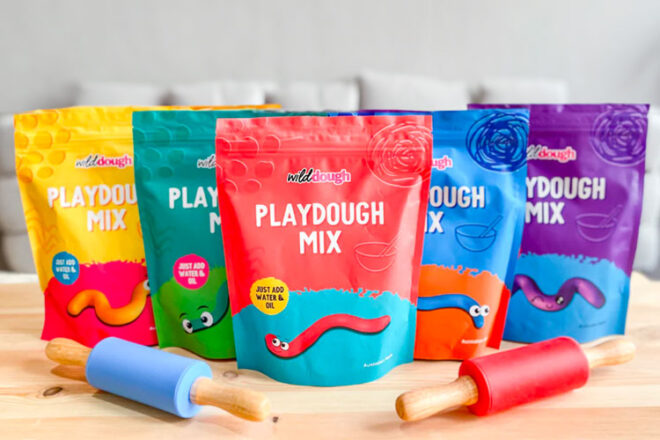 Ever imagine "Cake Mix" but for playdough? Well Wild Dough has you covered. There is a rainbow of possibilities with this non-toxic, vibrant-coloured, endless fun – just add water and oil. Easy, fast, and Australian-made, it delivers cloud-like softness, vibrant colours and endless fun.

---
Foam-tastic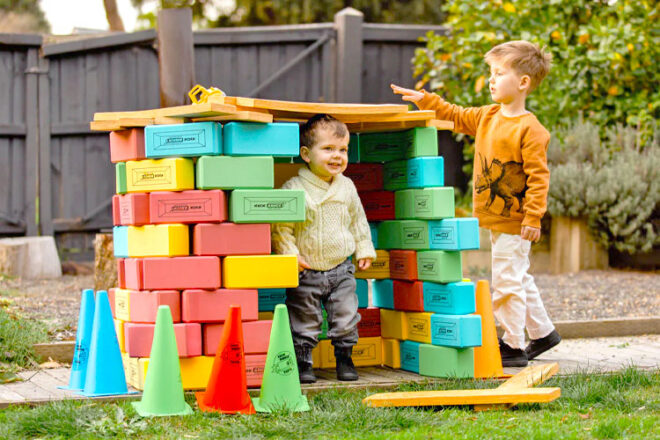 Watch your little one build, balance, throw, catch, kick, jump and more with these soft, safe, and lightweight bricks. Perfect for indoor, outdoor, or even pool play, they foster imagination, concentration and coordination skills. The building blocks for hours of fun!
---
Gleeful gluing



Dive into a world of textures, shapes, colours, and sizes to craft whimsical bugs, vibrant flowers, and enchanting outdoor wonders. With over 1,000 pieces, including glue, airport-approved scissors, templates, a versatile art board, and essential supplies, the possibilities are as boundless as your creativity.

---
Pack-n-play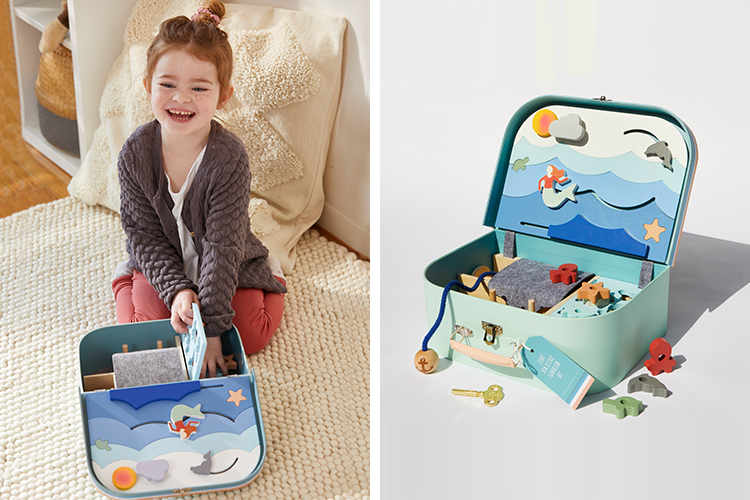 Indulge your little car enthusiast or sea explorer with these unique designs. Designed in Australia, these suitcases foster cognitive skills, fine motor development, problem-solving and imaginative play. Perfect for on-the-go fun, with optional double-sided playmats for extended play.
---
Mindful mixers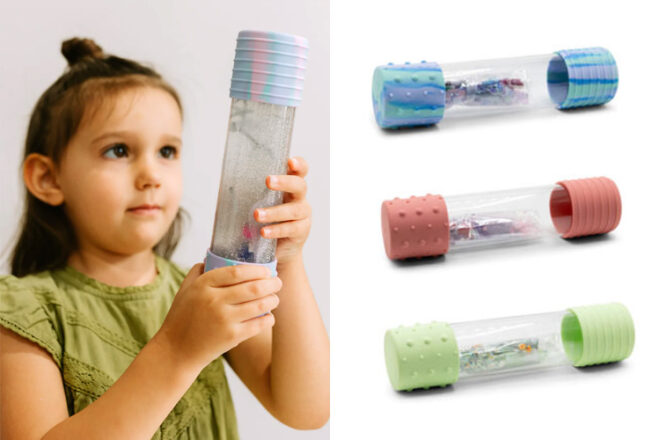 Used by parents, teachers and therapists, the Calm Down Bottle is a unique sensory toy that helps children self-regulate their breathing and improve focus. Included are fillers to create your own mesmerising bottle, which you can refill and reuse in endless creative options.
---
Splash party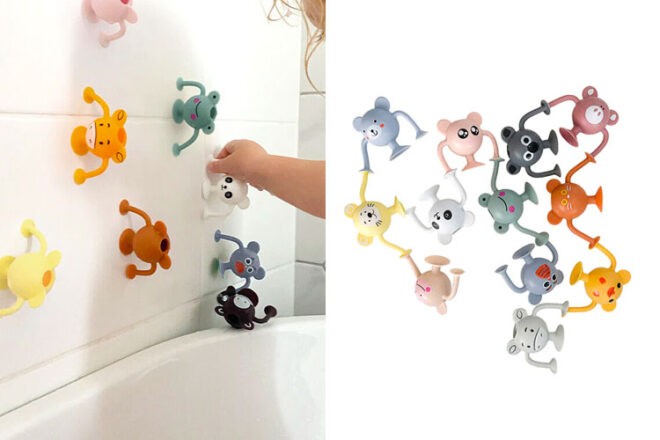 Watch your little one connect, stack and squirt these critters while secretly developing fine motor skills and colour recognition. Dishwasher-safe these wildly fun silicone toys not only connect to walls and squeeze and squirt but also connect to each other for even more fun.
---
Hop to it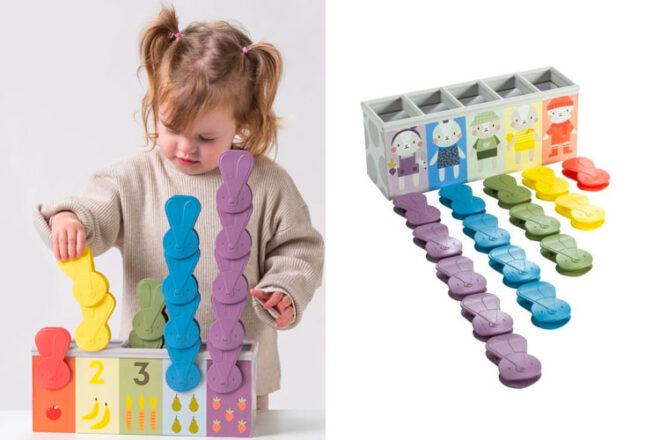 Designed specifically for toddlers, Taf Toys has aced the playtime equation with this toy.  Watch as your child goes from grasping, pulling and dropping to recognising colours, numbers and patterns all whilst enjoying "playtime".
---
Can you dig it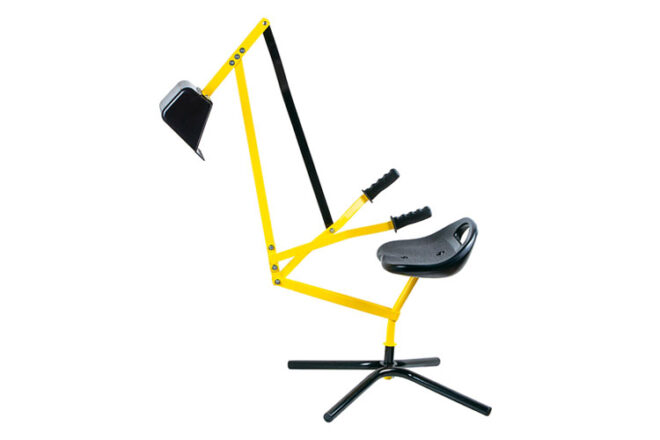 Ready for any terrain: sand, mud, or dirt, this digger tackles challenges head-on. Built to last with classic steel strength, reliable grips and a sturdy seat that can handle the long haul. Watch your kid's physical development and fine motor skills skyrocket.
---
Hop, snap, roar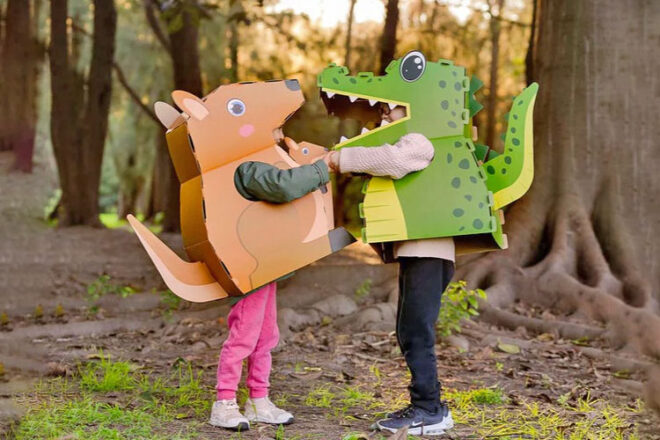 Turn your cutie into a lovable character with these lightweight 3D cardboard costumes! Choose from Mila the Kangaroo, Billie the Crocodile, or Rory the T-Rex. Assembly (and disassembly!) is a breeze – everything is pre-cut and scored so there are no tools, tape, or glue needed!
---
Tiny troupe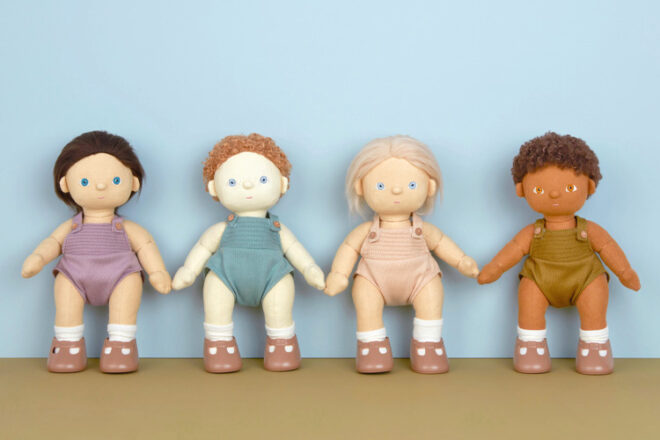 Meet Dinkum Dolls, they're so soft and snuggly, that you might mistake them for clouds. These dolls are cuddle champions with delicate details. They're not just for hugs; their moveable parts make them playtime superstars, and yes, they can even stand tall in their fabulous shoes!
---
Road map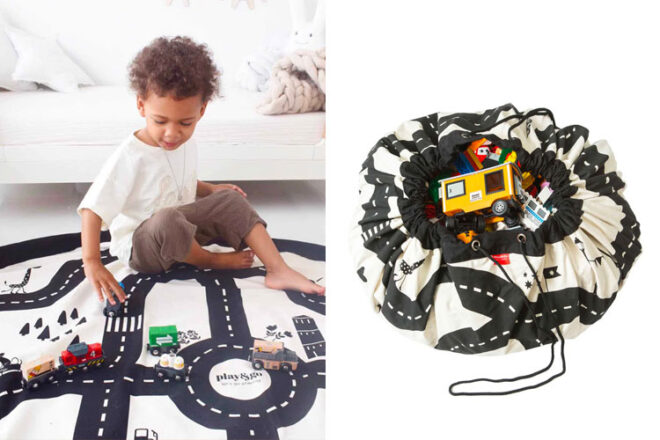 Rev up playtime with the Play & Go Roadmap Toy Storage Bag – spread it out as a playmat for epic car races. Then when playtime is over, give the magic rope a little tug, and voilà! Everything fits snuggly away as the play mat transforms into a carry storage bag.
---
School's IN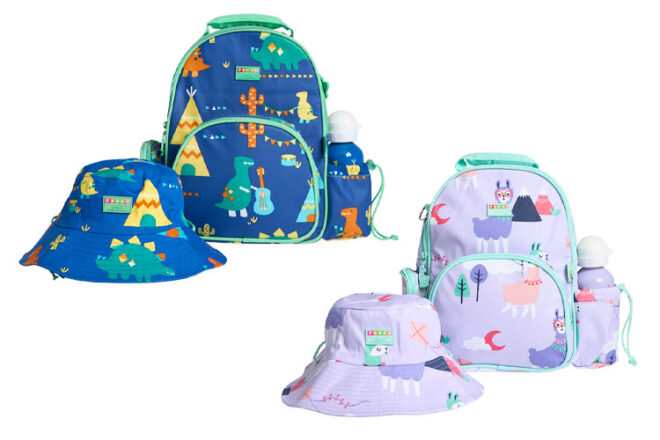 Tick another job off the list with this daycare pack from Penny Scallan. In the cutest, bright and fun patterns, they'll love wearing their matching hat and drinking from their matching water bottles whilst embarking on all the fun adventures ahead.
---
Sandy days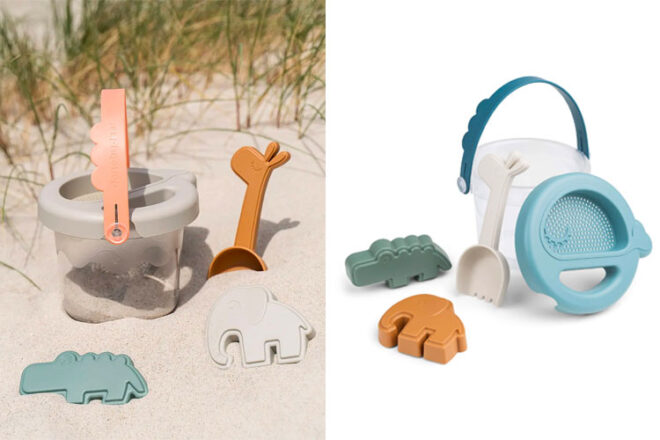 This 5-piece sand play set is just what every toddler needs to complete their beach bag. With the most fun animal-shaped moulds and shovels accompanied by a bucket and sieve to find buried treasure, the only worry you'll have is trying to leave the beach!
---
One flat white, please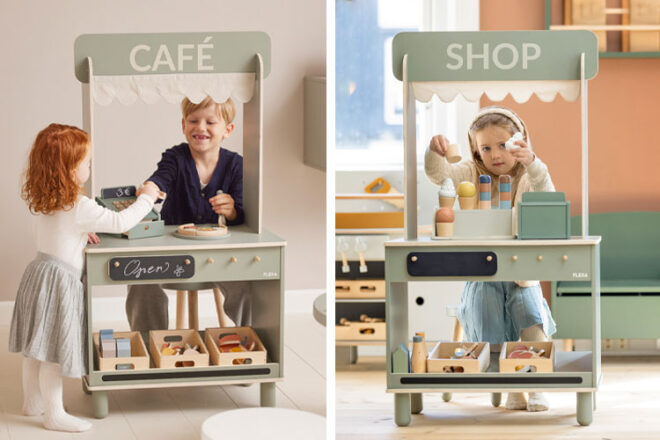 Get ready for a day of play with the Flexa Shop and Cafe – where your little entrepreneur's imagination wears the chef's hat. Greet customers from one side, take their orders and serve up smiles. Flip it around, and it's coffee o'clock at the most creative cafe in town!
---
Take a seat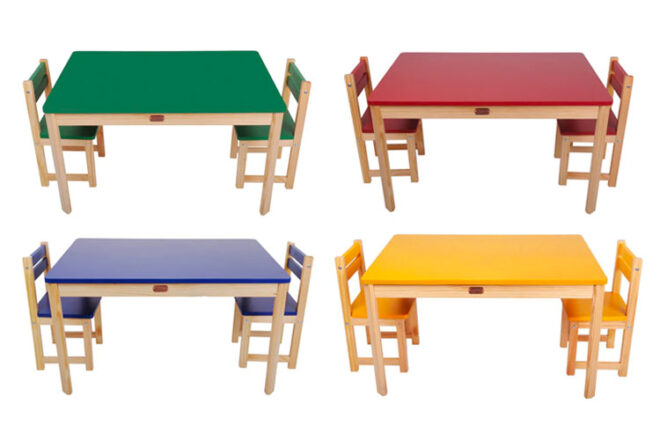 Whether they're doing the messiest arts and crafts, eating, reading, or writing, the Little Boss Table and Chairs set is the answer to their needs. With soft corners and a gloss finish, you know the table and matching chairs are made to last.
---
Feast your eyes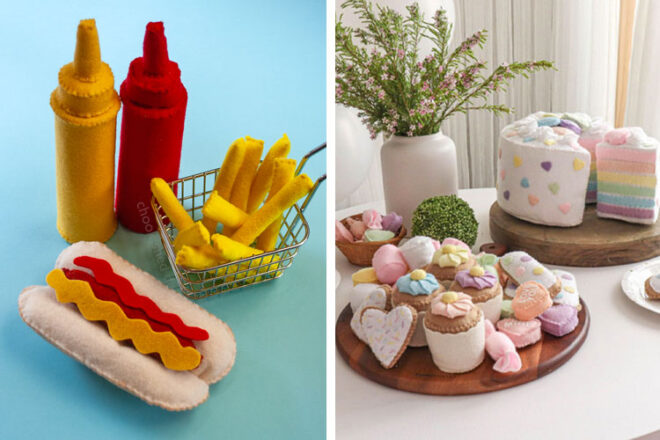 An exciting array of treats awaits to inspire any budding cook, baker or stall owner to get into pretend play. Chook Shed Designs has everything from hot dogs to fish and chips, fruits and vegetables to baked goods. Made of felt, they're textural, easy to hold and safe to play with.

---
Shake it!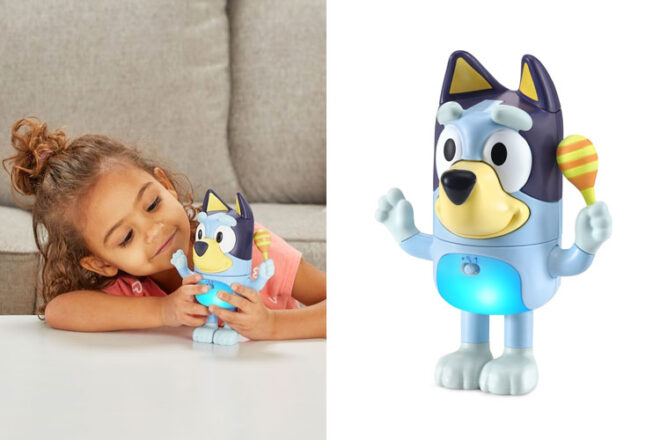 Shake it with the Shake It Bluey Figure! Turn her head, play ticklecrabs and bop to the count of ten. Follow the dance moves, don't worry about missteps, and dance with Bluey under the glowing belly lights. It's a dance party—floss, wave, and shake it!

---
Box of harmonies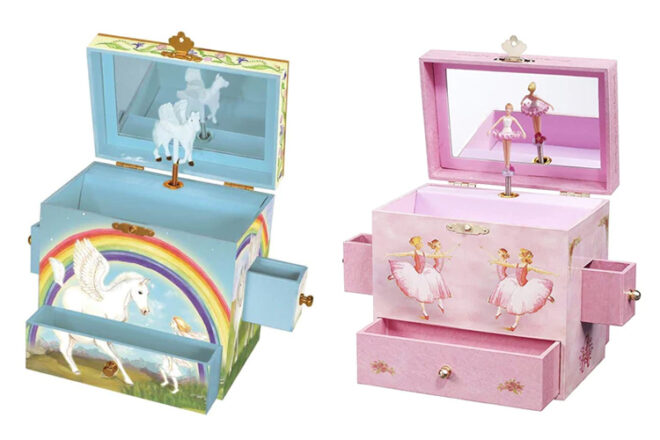 Lift the lid to watch the tiny figurine twirl to tinkling music. Adorned with charmingly illustrated laminated graphics, it's a magical treasure haven with secret drawers that will be cherished joy for years to come.
---
Gommu cuties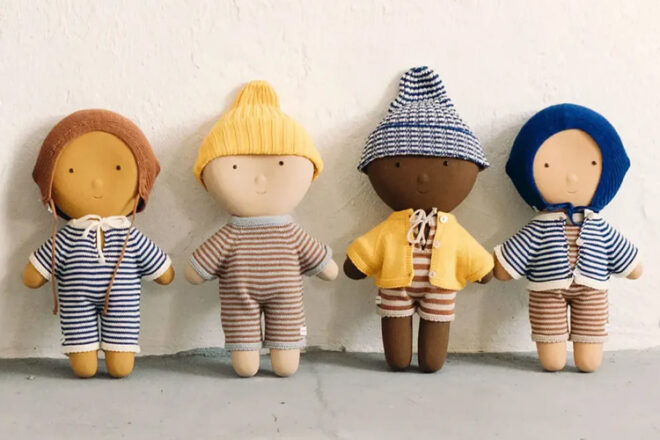 Meet GOMMU, the soft, chewable, and safe-for-water playtime pals that are handmade from hevea tree white sap. Promoting emotional, sensory and cognitive development, these non-toxic and biodegradable loves ensure every mini sees themselves in the toys they adore.
---
Oh, biscuits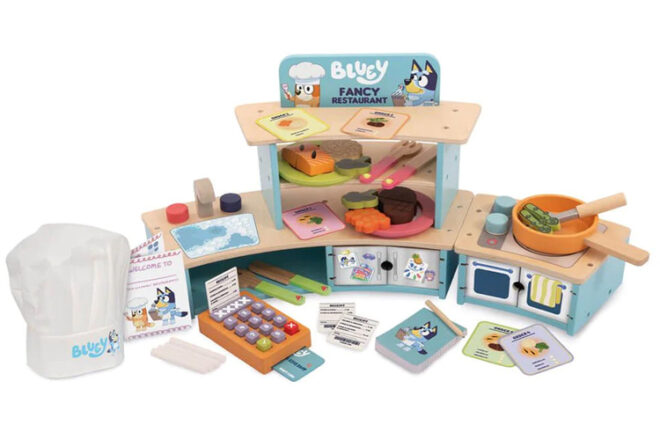 Welcome to Bluey's Fancy Restaurant! FSC-certified, your little one can choose to be a chef or a waiter, cook up a storm or take orders. Match plates with tickets, and explore the interactive kitchen, they will love to dive into the endless Bluey fun!
---
 Leafy hideaway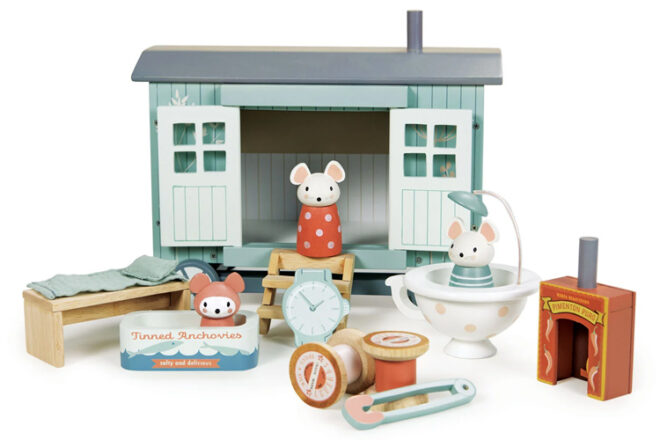 Encounter the whimsical shepherd's hut from Tender Leaf Toys—an adorable glamping haven for your new mouse family! Borrowed trinkets create mouse-sized wonders, from teacup showers to thread spool chairs. With stairs, doors and a roll-away feature, it's a truly magical home.

---
Work of art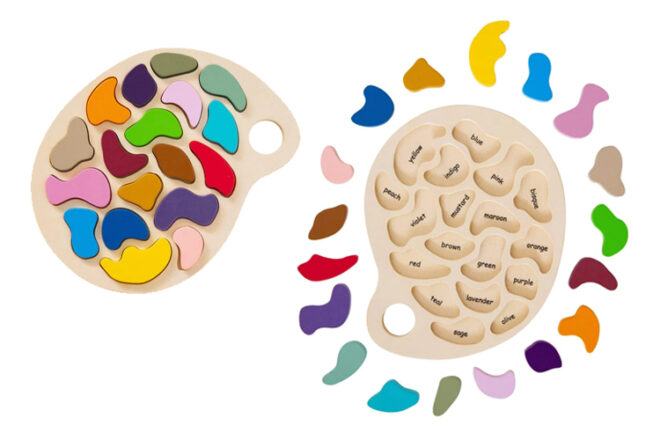 Made from FSC plywood, this brilliant puzzle supports problem-solving, colour recognition and fine motor skills. In addition to using trial and error to fit the shapes to the right spaces, your little one will also be able to learn a range of new colours like indigo and sage.

---
Jump for joy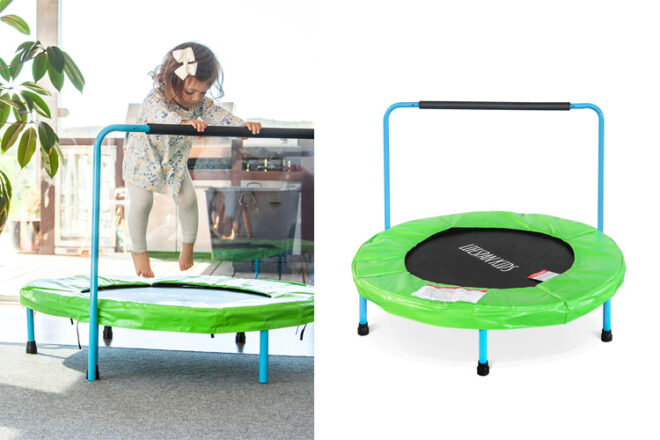 Compact, high quality and perfect for beginners, the Lil' Hopper Trampoline features heavy-duty elastic straps instead of springs. In other words, this makes it safer without sacrificing bounce. It has a handrail that can be removed as their confidence grows.

---
More toys we love …

Know a toy suitable for a 3 year old we should add to our list? Contact us and let us know, we've been curating Australia's best baby products into helpful lists for over 15 years and we're always happy to support new brands and businesses.
Find more great gifts for toddlers:
We've collected a treasure trove of amazing gift ideas, from the latest baby toys from leading brands to quirky boutique finds. There's something for every little Zoe, Archer and James.
Gifts for kids are based on play and development, not gender.
Become a Grapeviner mum by joining one of our private Facebook Toddler Groups and meet thousands of other Australian mums with kids the same age as yours all recommending their favourite kids products and unearthing hidden shops. And you can too!
We want you to know
At Mum's Grapevine, we're a team of passionate mums (with 19 kids!) and over 15 years of experience researching and writing about all things baby and parenting. Our reviews of recommended products, like the ones in this post, may include paid inclusions, but we promise to only feature products that we truly believe in and have used or seen ourselves. We want to ensure that you, our Grapeviner mums have access to the latest and greatest products in the parenting world, and we're committed to maintaining our high standards of quality and honesty. See our Disclosure Policy.
Thank you for trusting us to be your go-to source for all things baby-related.
xoxo