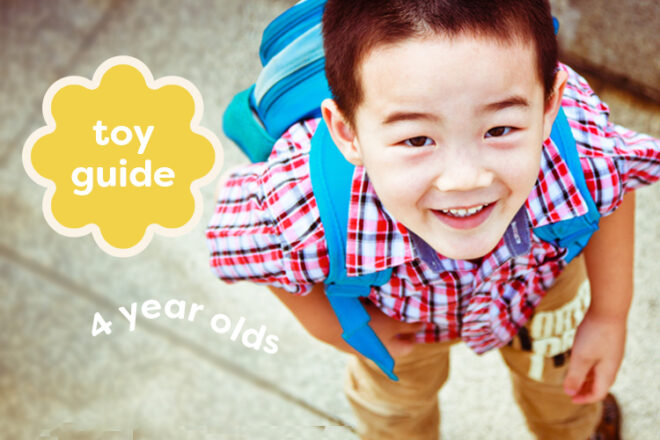 Before you hit the shops, read our curated list of the best toys for 4-year-olds in Australia to help get you started in your search.
Four-year-olds are lively and social and kinder will help them on their way to becoming school-ready. Pre-schoolers are bursting to learn and develop. They're curious about the world, they love 'helping' and they are keen to learn new concepts. Constructing marble runs or giant jigsaws is super fun!
Here are our top picks of toys for 4 year old boys and girls.
What they're doing
Climbing
Swinging
Skipping
Imaginative Pretend Play
Creative And Artistic Play
Helping With Cooking And Gardening
Drawing People And Shapes
Cutting And Pasting
Counting
Talking (A Lot!)
Gifts they'll love
Marble Runs
Art And Craft Kits
Early Science Toys
Jigsaws & Floor Puzzles
Dress Ups
Puppets
Garden Tools
Matching Games
Construction Sets
Figurines
Hair Accessories
---
OUR PICK OF THE CROP
39 gifts and toys for 4 year olds
With over 15 years of experience and a community boasting over 100,000 Australian mums, we're committed to helping you find the perfect toy for your four-year-old.
Below, you'll find 39 of our favourite picks presented in no particular order. Some are newcomers to the scene, while others are tried-and-true favourites. Rest assured, each recommendation has either crossed our path, found a place in our own experiences, or been enthusiastically vouched for by our Grapeviner community.
What-a-comfort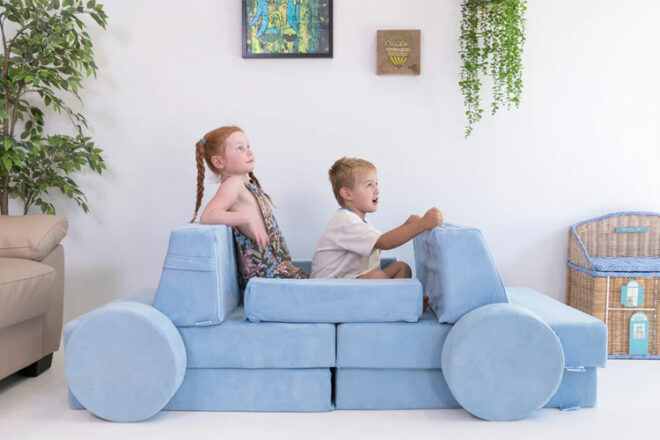 More than just a play couch, the Whatsie is proud to be a place to learn and harness old-fashioned fun. With years of open-ended play ahead of them, not only do we love their stain-resistant fabric but also their creative design and fun pieces.
---
Twirl 'n tasty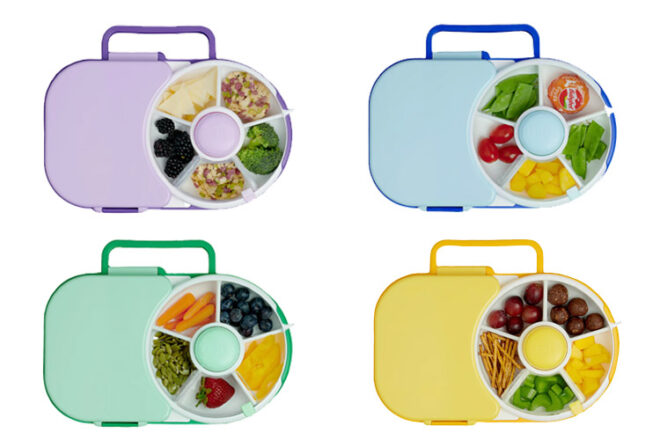 Brand new to Australia and already incredibly popular! The GoBe Snack Spinner is making mealtimes a fun and enjoyable experience, kids will love their snacks moving around and space for all their options. It's also available in 5 different colours.
---
Pramazing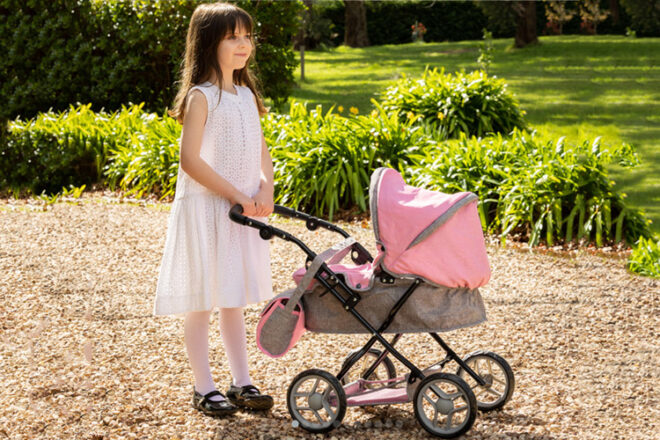 Just like the real thing, this SilverCross Ranger Pram is perfect for on-the-go play. It's light, easy to fold and perfect for travel. With a mesh storage basket, foldable hood, removable apron and height adjustable handle, this pram will nurture role play and imagination for years.
---
Scribble 'n scrub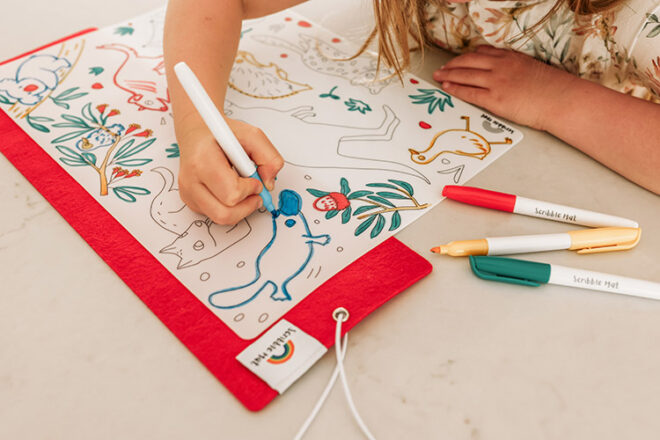 The solution we all needed for the toys on the go, Scribble Mat is a reusable colouring mat with four dry-erase markers (the perfect amount to not leave one behind), that wipes clean with a damp cloth ready to start all over again.
---
To the rescue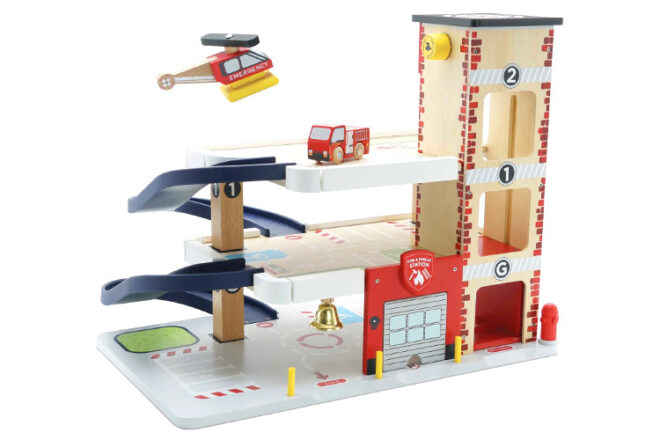 George's Fire and Rescue Garage is just the open-ended, imaginative play that kids love. They'll be ready for any emergency with this fire station, with its working bell, lift, doors and ramps, they'll love pretending to be their communities' heroes.
---
Dear deer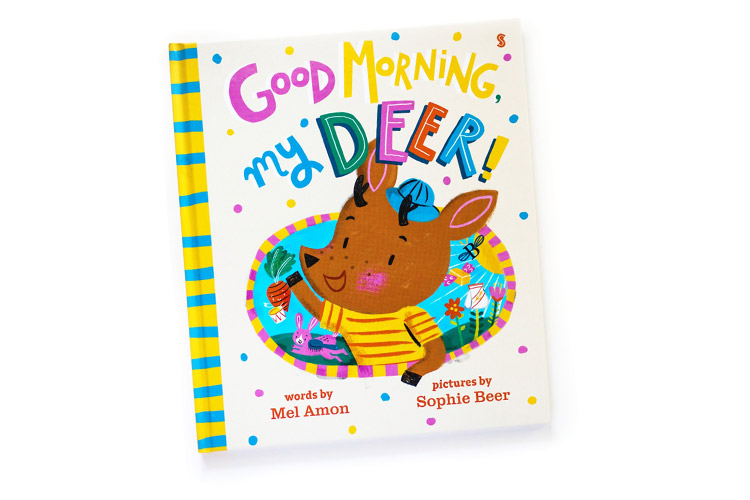 Illustrated by superstar Sophie Beer and with brilliantly fun words by debut author Mel Amon. This book is perfect for ages 3-7! Enjoy a colourful picture book that plays with puns and homophones to create a delightfully absurd day out.
---
Kindy party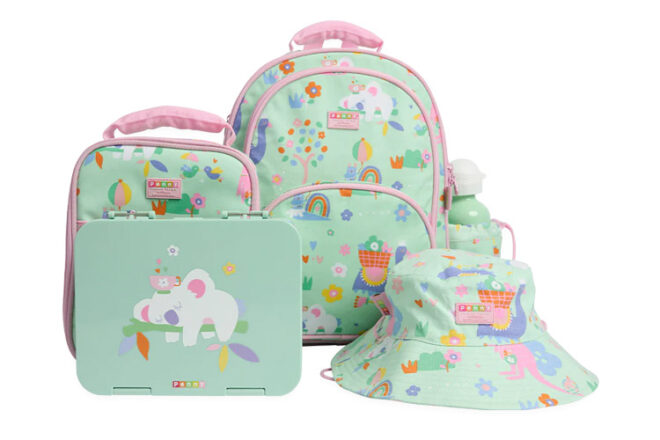 Whether starting a day of learning at Kinder or just embarking on a different adventure, this pack has everything your tot needs for a smooth sailing day. With a large backpack, drink bottle, hat, bento box and lunch bag all in matching bright and colourful designs.
---
Tri-Magic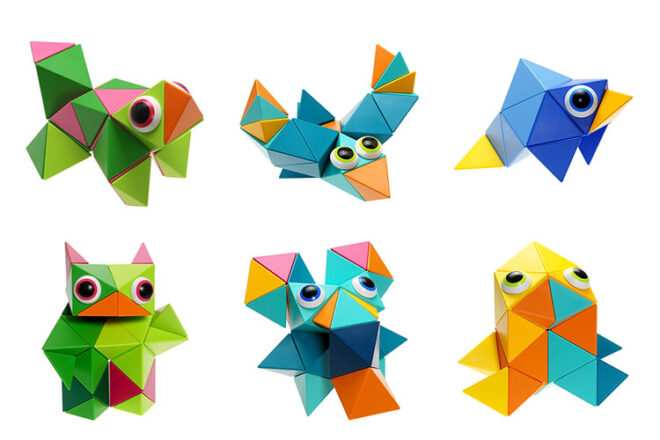 Meet Trido – the building blocks of boundless creativity! Craft artistic shapes and creatures with these magnetic, triangle and diamond-shaped wonders. High-end and gorgeously packaged, Trido turns playtime into a vibrant journey of colourful possibilities.
---
Ready for takeoff
Prepare for takeoff with the Flexa Wooden Airport. Crafted for mini aviators, it's a runway to the imagination with a wooden plane, control tower and a runway – endless adventures await. Buckle up for playtime liftoff!
---
Housten …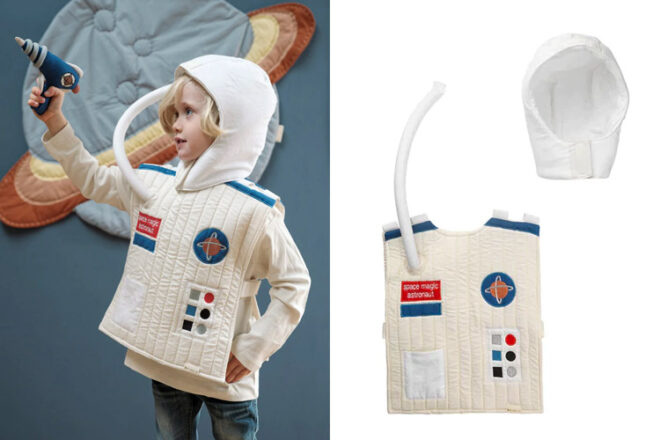 Blast off into fun with the Fabelab Little Astronaut Costume. Soft, cozy and perfect for intergalactic adventures, your little one will transform into a space explorer, sparking dreams that reach for the stars. Ready for lift-off, Captain Cutie!
---
Petite pirouettes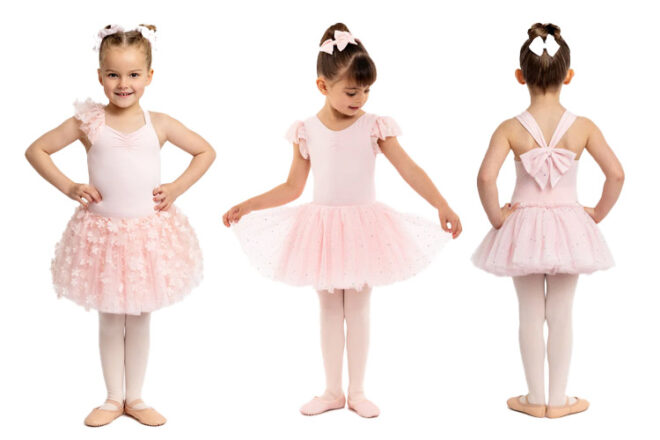 A little girl's dream! These tutus will delight any little dancer. With the softest of pinks and stretchy leotard fit, these comfy designs will have your little ones dancing for joy with delicate-looking tulle tutu skirts and dresses and adorable appliques.
---
Palette play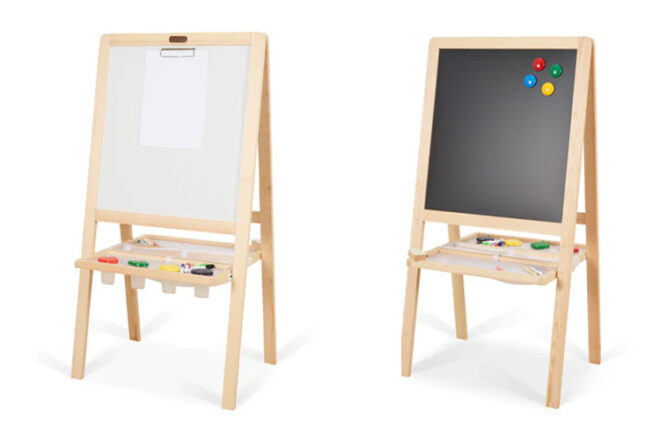 A state-of-the-art upgrade on the classic easel we all adore, children will love to draw, write and paint with ease using the Little Boss 4-in-1 Easel. The magnetic chalkboard, whiteboard and clipboard mean there are endless choices for budding little artists.
---
Tentastic

Create a world of wonders with Petite Maison Table Tents when you transform any space into the Aussie Bush, a cozy shop front or home, or even a roaring fire truck. Super easy to set up, these tents transform ordinary furniture into extraordinary adventures – let the storytelling begin!
---
Smart start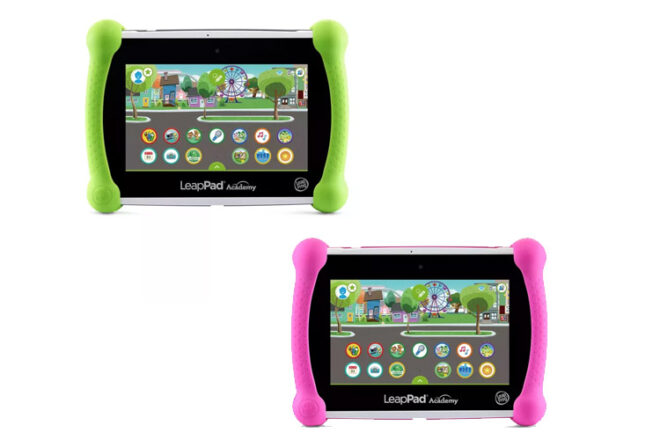 A learning tablet that turns playtime into an educational adventure, the LeapFrog LeapPad Academy is packed with games, activities, and a dash of magic. It's the perfect companion for little scholars who are growing on their learning journey.
---
Tiny town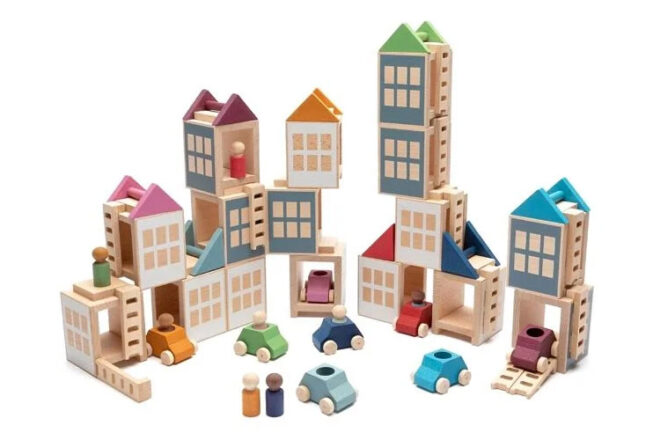 Say hello to Lubu Town Sets—a playful, educational construction set for little builders. With stackable houses, cars and roofs, each set sparks creativity in their vibrant colours. Let the building adventures and imaginative play begin!
---
Hippity hoppity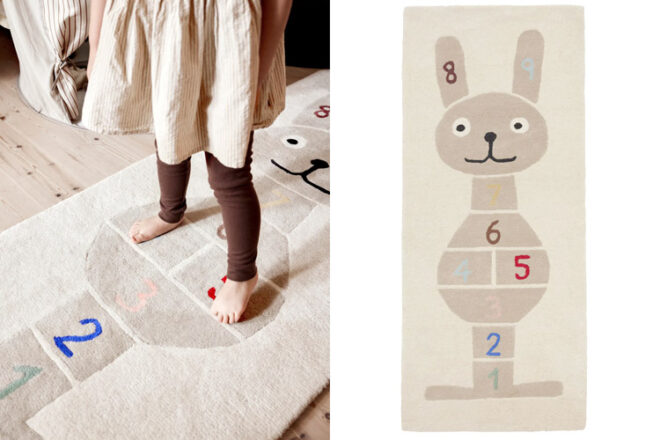 Hop, skip and play with the OYOY Rabbit Hopscotch Rug, a whimsical world underfoot, inviting little ones to jump for joy. Soft and stylish this rug might just be perfect in any playroom for any adventure.
---
Ice ice baby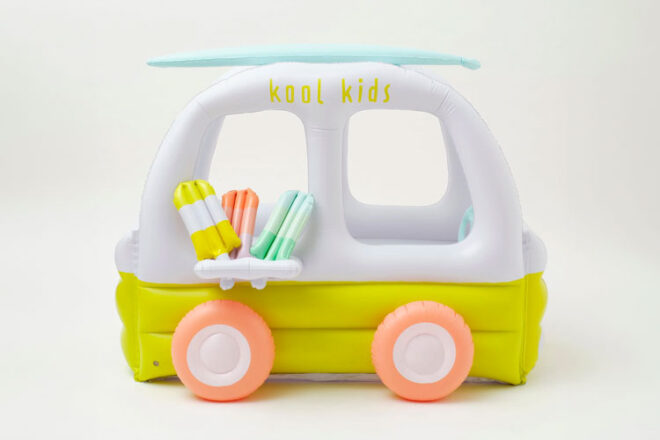 Your little one will have the coolest play spot on the block with this Inflatable Ice Cream Van. Where inflatable fun meets sweet imagination, the van can be used indoors and outdoors, creating the ultimate summertime paradise.
---
Cozy friends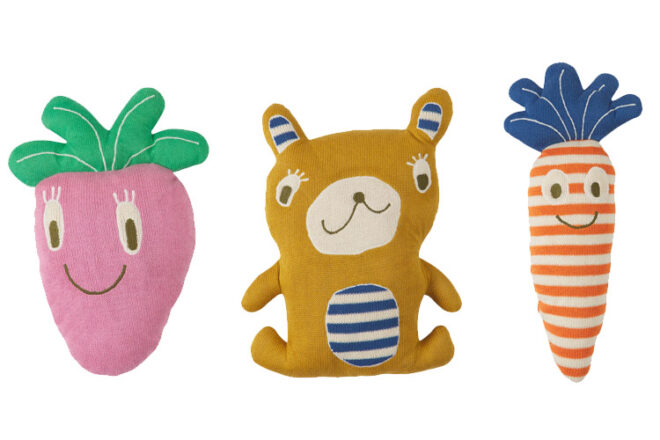 A cuddly companion that adds whimsy to any space, Joey Carrot, Judie Bear and CeeCee Strawberry are ready for snuggle time. With their playful designs and pops of colour, Joey, Judie and Ceecee give the most perfect cuddles for little dreamers.
---
Part of their world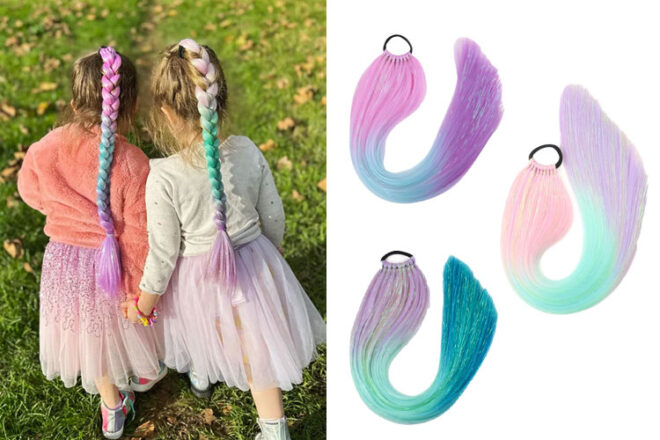 The Neon Mermaid Straight Ponytail will have your little mermaid diving into the sea with dazzling hair of shimmer and colour. Easy to tie in and reuse again and again, these ponytails will be sure to give a splash of magic.
---
Let the pony tales begin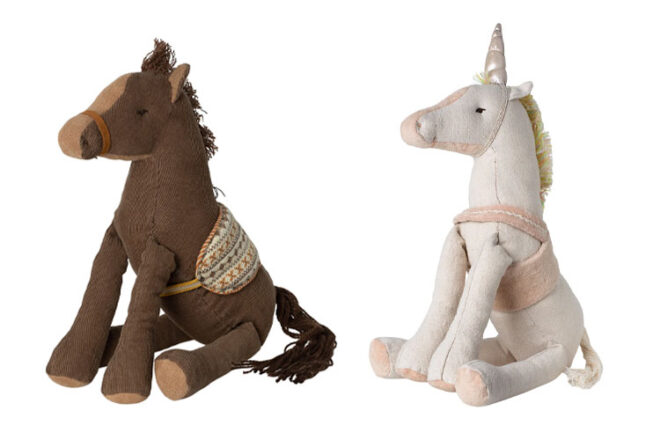 Saddle up with the Maileg Design Pony or Unicorn Soft Toy. While the Unicorn comes with a leash so she doesn't fly away, the Pony is made from a beautiful corduroy with a saddle on its back. These huggable friends are crafted with love and ready for imaginative play.
---
Fabric fun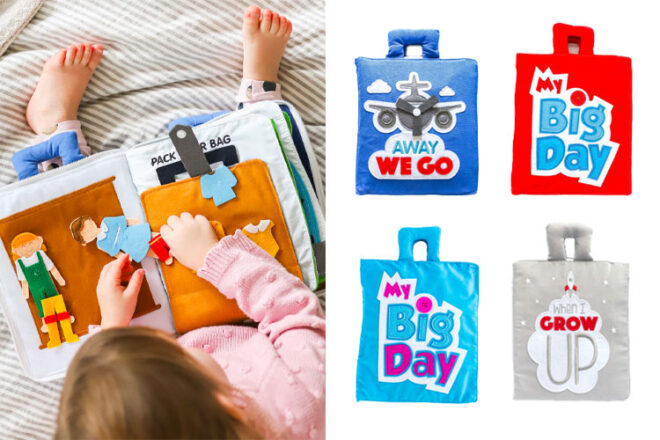 Unwrap the world of learning with Curious Columbus Fabric Activity Books. Bursting with ten soft, interactive pages and more accessories, these best-selling books are perfect for tiny hands and curious minds. Let the adventures in reading begin!
---
Buzzing beauty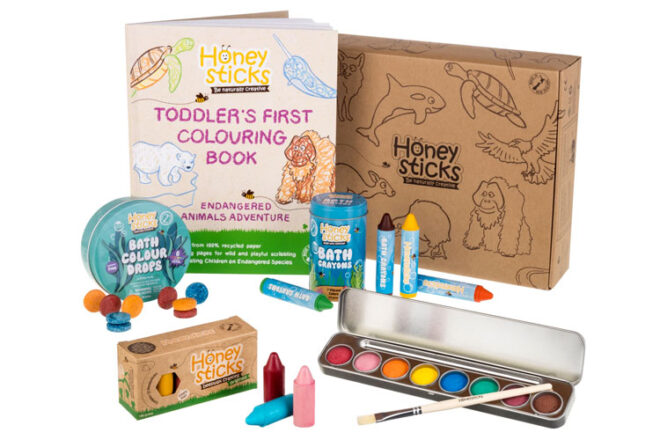 Lovingly made in New Zealand using 100% natural, food-grade ingredients, this exciting pack includes crayons, bath drops, watercolours and a colouring book. Crayons are easy to grip and difficult to snap, and everything is easily cleaned too.
---
Puzzle parade

Cuteness meets the Aussie bush in the May Gibbs x Kasey Rainbow collab. With 24 pieces of pure kid delight, it's a nostalgic Aussie treat in a sweet magnetic box. Unbox the charm and let the cuteness unfold!
---
Flexi track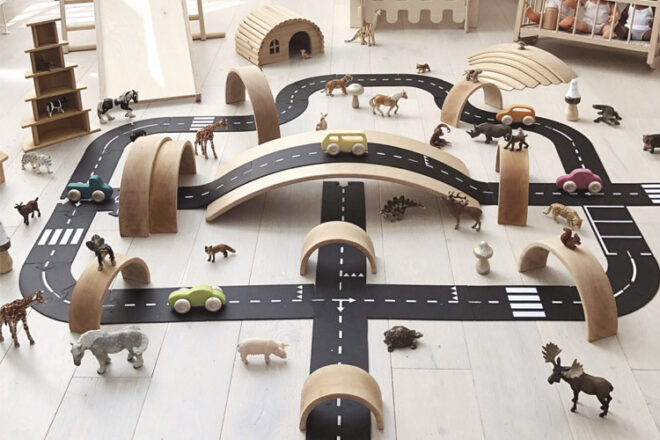 Perfect for little rev-heads, Waytoplay offers a whole world of imaginative play. Kids can build their own roads, highways, streets and intersections with this flexible (and waterproof!) rubber road that consists of super easy-to-connect road parts.
---
Mechanic in the making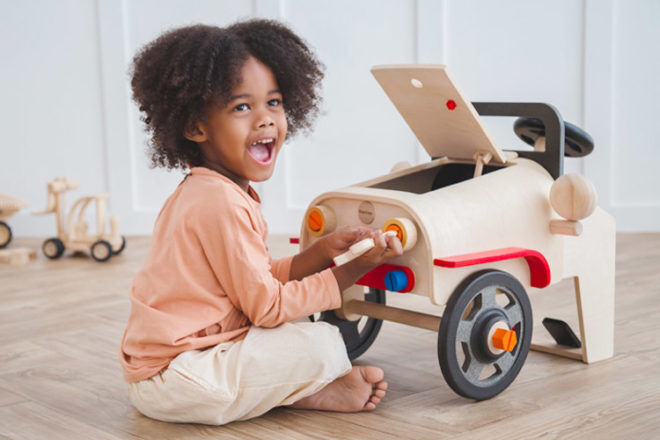 A fantastic toy for developing those all-important motor skills (pardon the pun), this spectacular wooden set has all the bells and whistles you'd expect on any 'normal' car. There's a steering wheel, adjustable side mirrors, car keys, lights and more. Plus tiny mechanics are given all the tools to tinker with too.
---
Snazzy scenes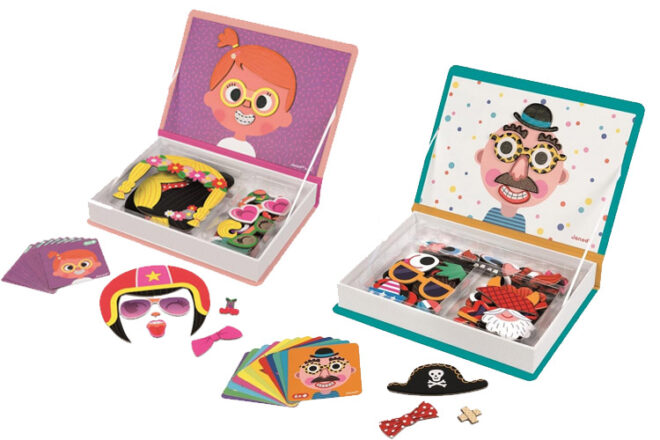 Kids can create all sorts of faces using these magnetic book sets from Janod. They come with 30 magnetic pieces and 10 instruction cards but they can mix and match to create their own designs. Storage and playset in one, this makes a great travel toy.
---

Know a toy suitable for a 4 year old we should add to our list? Contact us and let us know, we've been curating Australia's best baby products into helpful lists for over 15 years and we're always happy to support new brands and businesses.
Find more great gifts for kids!
We've collected a treasure trove of amazing gift ideas, from the latest baby toys from leading brands to quirky boutique finds. There's something for every little Ava, Issac and Sophie.
Gifts for kids are based on play and development, not gender.
Become a Grapeviner mum by joining one of our private Facebook Kids Groups and meet thousands of other Australian mums with kids the same age as yours all recommending their favourite products and unearthing hidden children's shops. And you can too!
We want you to know
At Mum's Grapevine, we're a team of passionate mums (with 19 kids!) and over 15 years of experience researching and writing about all things baby and parenting. Our reviews of recommended products, like the ones in this post, may include paid inclusions, but we promise to only feature products that we truly believe in and have used or seen ourselves. We want to ensure that you, our Grapeviner mums have access to the latest and greatest products in the parenting world, and we're committed to maintaining our high standards of quality and honesty. See our Disclosure Policy.
Thank you for trusting us to be your go-to source for all things baby-related.
xoxo