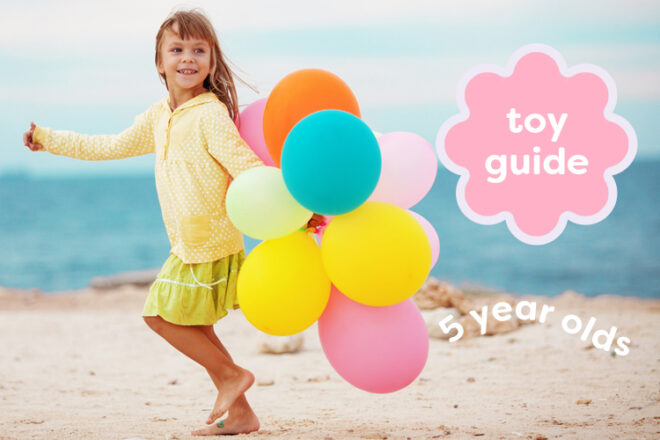 Before you hit the shops to pick out a kids' toy, read our curated list of the best toys for 5 year olds in Australia to help get you started in your search.
Five-year-olds are on the cusp of a milestone: the transition from a pre-schooler to a fully-fledged school-aged child. Even if they're not starting school just yet, they'll be building a lot of school-ready skills, like writing letters and doing lots of cutting, pasting and creating. Art, craft and science kits really come into their own at this age.
With a stronger desire to follow rules comes greater enjoyment in sports and activities, so sporting equipment is a great buy. Plus, don't forget all the school accessories: bags, bottles and lunch items in their favourite colours and themes.
Here's are guide to gifts and toys for 5 year old boys and girls.
What they're doing
Make-Believe Play
Making Close Friends
Recognising Letters
Acting, Singing, Making Up 'Concerts'
Telling Jokes
Dressing Themselves
Becoming Independent
Transitioning To School
Gifts they'll love
LEGO
50+ Piece Puzzles
Flower Press
Worm Farm
Sports Equipment
Science Kits
Construction Kits
Early Reading And Maths Games
Craft Kits
World Globe
Hula Hoop
Skipping Rope
Marble Run
---
OUR PICK OF THE CROP
26 gifts and toys for 5 year olds
With over 15 years of experience and a community boasting over 100,000 Australian mums, we're committed to helping you find the perfect toy for your 5-year-old.
Below, you'll find 26 of our favourite picks presented in no particular order. Some are newcomers to the scene, while others are tried-and-true favourites. Rest assured, each recommendation has either crossed our path, found a place in our own experiences, or been enthusiastically vouched for by our Grapeviner community.
Rainbow wand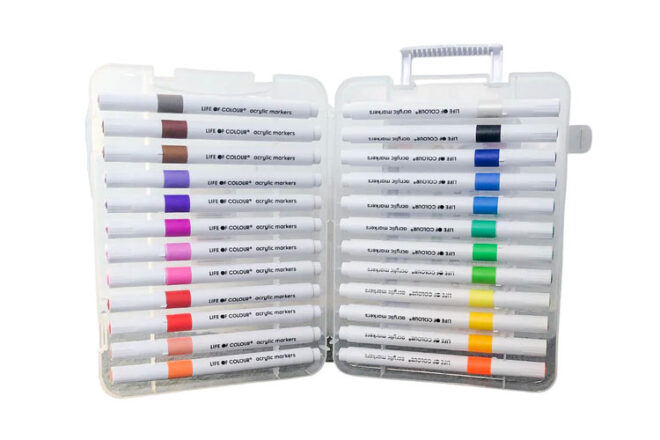 They look and feel just like a texta or marker – but with acrylic paint inside! These magical markers turn every surface into a masterpiece – paper, rocks, wood, glass, ceramic, terracotta, canvas, fabric, you name it. Plus, they're odourless, non-toxic, and kid-safe.

---
Cuddle hubs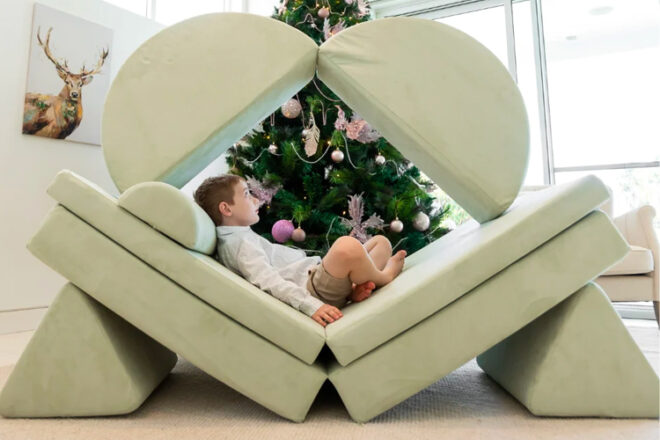 Loungey's play lounges aren't just cosy; they're a gateway to endless imaginative adventures. Choose from a palette of nine modern hues to match your decor, transforming your living room into a kiddie wonderland. Plus, the easy-care micro-suede keeps it looking fresh.

---
Purr-fect pasting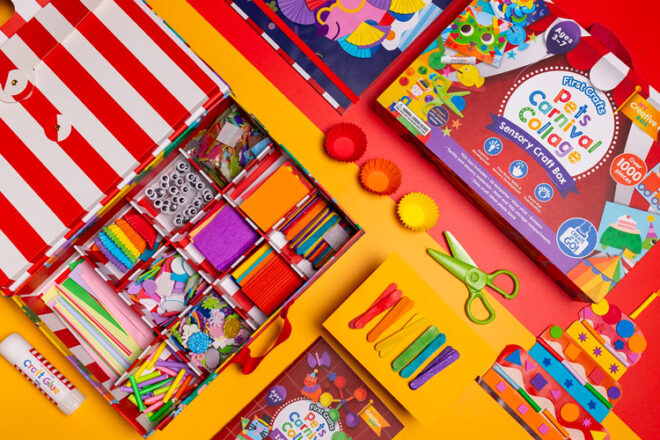 Unleash your child's imagination in a vibrant carnival of textures, shapes, colours, and sizes. Craft delightful pets and party-inspired creations with over 1000 pieces neatly packed in a sturdy, organized portable box, complete with glue, airport-approved scissors, and essential art supplies.
---
Fun in the sun




Turn your backyard into a summer oasis with the SUNNYLiFE Inflatable Giant Sprinklers. Attach a hose to Sufer Dino, Monty the Monster, Mima the Unicorn and others and watch them erupt with water fun. With 3-D features and bright colourful hues, it's summer playtime perfection.

---
Dreamy canvas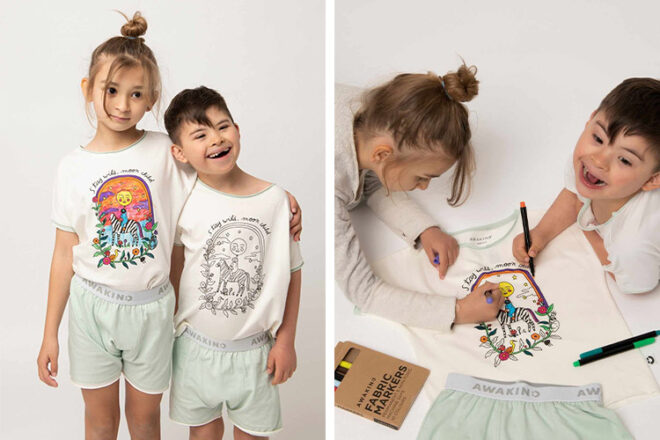 We're totally going hearts-eyes over these colour-in PJ sets! Watch the kiddos get all artsy with washable markers, then strut their stuff in their very own DIY jammies. Bonus: The patterns are super inclusive, so everyone's a fan!

---
Little Picasso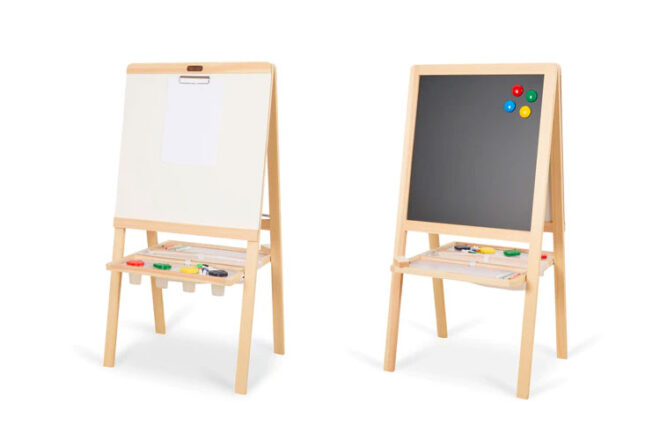 Watch your mini artistè play and learn play and learn with the Little Boss 5-in-1 Easel. With magnetic, chalkboard, whiteboard, felt board, and clipboard functions, it's the ultimate canvas for fine-tuning motor skills and fostering writing abilities.

---
Sun-kissed carriers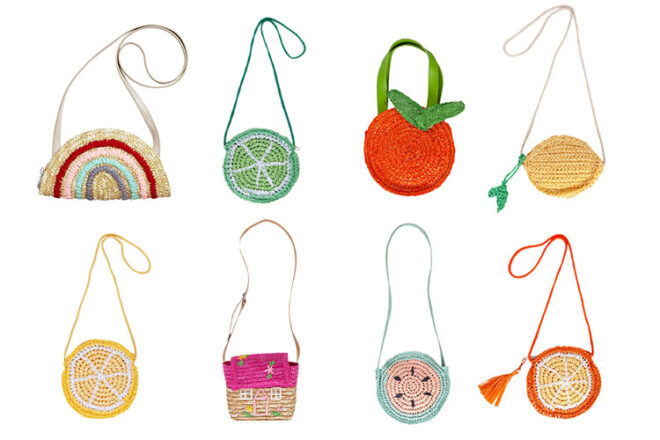 Be summer-ready with Acorn Kids Straw Bags. These chic companions aren't just for beach days; they're mini fashion statements. From picnics to playdates, these straw bags add a touch of style. Practical, trendy and just what your little fashionista needs to carry their treasures.

---
Colourful bricks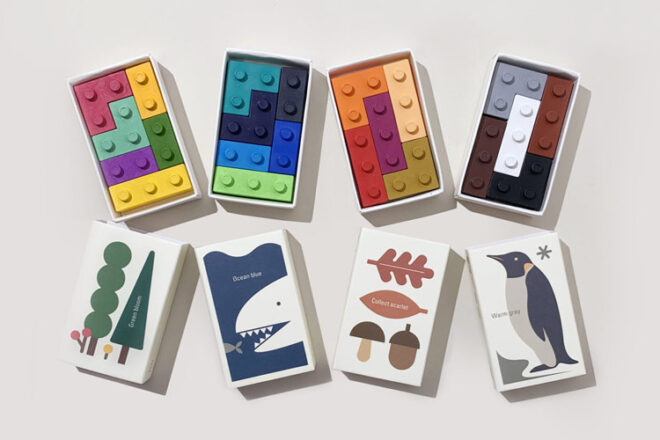 Dive into doodles with Goober Seasons Pocket Crayons and their vibrant colours. Lego-like blocks made from natural bean wax, they're non-toxic fun that lets creativity soar. Available in sets of 23 colours in four cute boxes with seasonal designs, get ready to build, draw and create!
---
Glo with the flow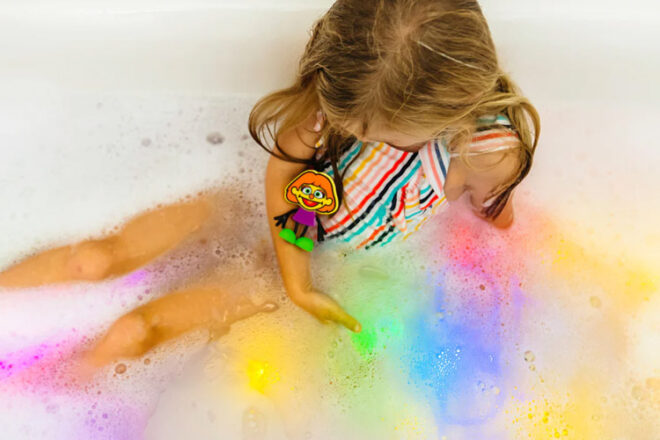 Say hi to the Glo Pals bath buddies that light up playtime. Water-activated magic turns the tub into a glowing adventure. Perfect for sensory play and bathtime fun, watch them light up in the water and let the glow party begin.
---
Enchanted to meet you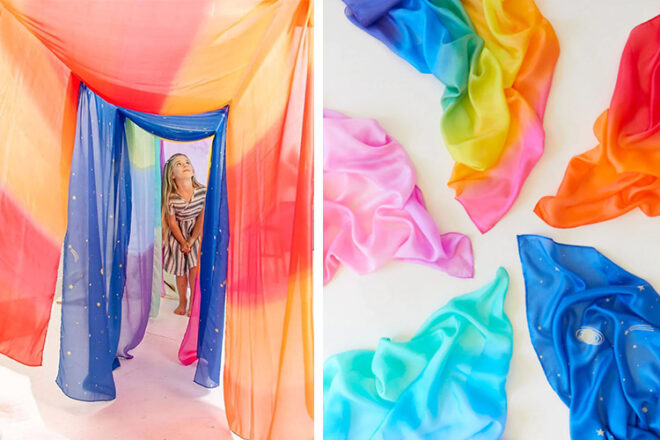 In a huge 275 x 90 cm the Sarah's Silks Giant Playsilks can be used for everything from covering play stands, building forts, making tents, canopies, costumes or setting up as a play background. They're dyed with non-toxic, eco-friendly dyes. How to choose a colour?
---
Beach truckin'
Bask in sun-soaked joy with Playful Wood Wooden Beach Trucks. Handmade with love and eco-friendly, these plastic-free wonders ensure safe play in sand and water. Fill them with treasures, spin those wheels, and gift the delight of endless beach adventures.
---
Garden buddy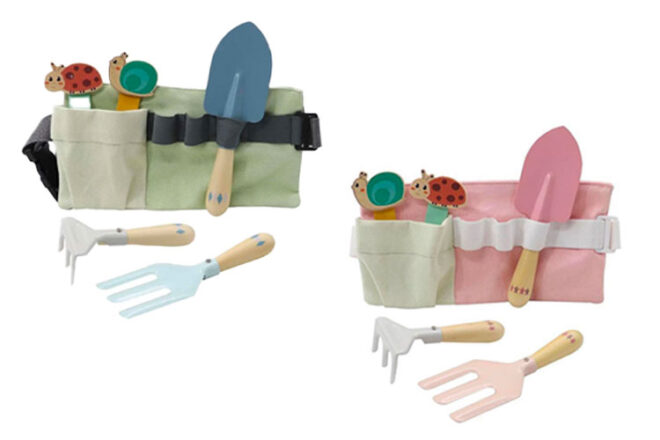 Get ready for gardening fun with these Kids Garden Tool Belts. Each set includes three garden tools and a stylish tool belt, perfect for quality time spent in the garden and growing awareness of nature's wonders. Let the green adventures begin!
---
Home sweet home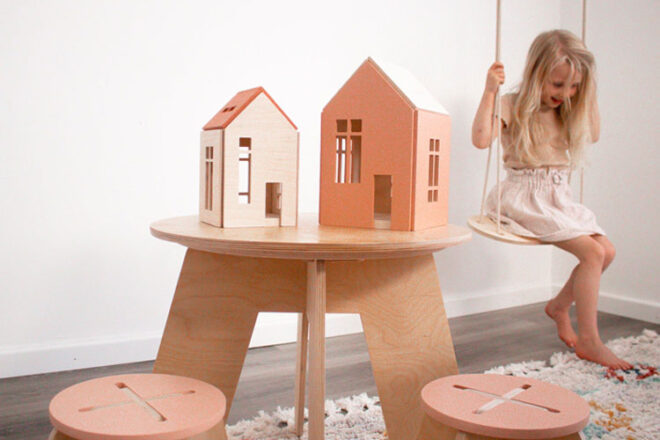 The Babai Magnetic House is a playground for tiny hands and big imaginations. With building to help boost fine motor skills, creativity and imagination these magnetic structures create a magical world of endless play and developmental fun.
---
Yarn magic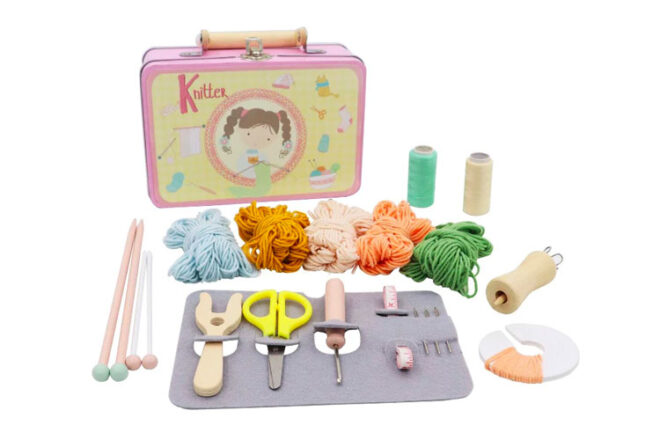 Have your mini dive into the world of knitting magic with this cute craft kit. Learning the basics of knitting, sewing, crocheting and pom-pom making with easy instructions, tools and yarn, everything they need is neatly tucked in a travel tin, perfect for on-the-go knitting adventures.
---
Fab face paint

Made from all-natural ingredients (no nasties in sight), the Oh Flossy Natural Face Paint Set has six, bold and vibrant colours. Sustainably packaged, it includes three brushes and Natural Primer to ensure no cracking or peeling. Later, it all washes off with water.
---
Rain, hail or shine

Fun, interactive and a beautiful addition to any room, this educational toy will have your mini forecasting the weather every chance they get. They can move the meter, turn the dials and slide the thermometer. It's made from sustainable solid beech and non-toxic paints.
---
Pavement play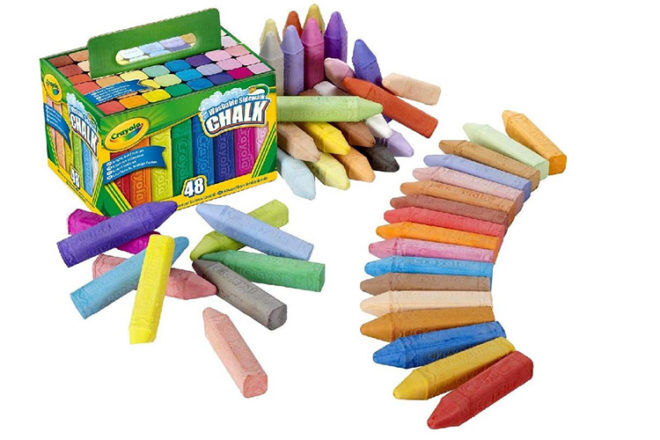 Step back in time with Crayola Sidewalk Chalk. Let creativity shine with 48 vibrant, high-quality chalks, perfectly sized for little hands to make an outdoor masterpiece and the best part? It all washes off with water!
---
More toys we love …

Know a toy suitable for a 5 year old we should add to our list? Contact us and let us know, we've been curating Australia's best baby products into helpful lists for over 15 years and we're always happy to support new brands and businesses.
Find more great gifts for kids!
We've collected a treasure trove of amazing gift ideas, from the latest baby toys from leading brands to quirky boutique finds. There's something for every little Liam, Zara and Audrey.
Gifts for kids are based on play and development, not gender.
Become a Grapeviner mum by joining one of our private Facebook Kids Groups and meet thousands of other Australian mums with kids the same age as yours all recommending their favourite kids products and unearthing hidden children's shops. And you can too!
We want you to know
At Mum's Grapevine, we're a team of passionate mums (with 19 kids!) and over 15 years of experience researching and writing about all things baby and parenting. Our reviews of recommended products, like the ones in this post, may include paid inclusions, but we promise to only feature products that we truly believe in and have used or seen ourselves. We want to ensure that you, our Grapeviner mums have access to the latest and greatest products in the parenting world, and we're committed to maintaining our high standards of quality and honesty. See our Disclosure Policy.
Thank you for trusting us to be your go-to source for all things baby-related.
xoxo