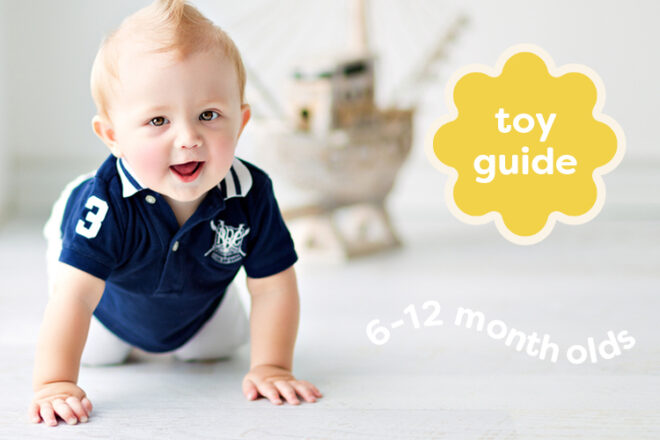 Before you hit the shops, read our curated list of the best toys for 6 month olds in Australia to help get you started in your search.
What an age of accelerated development. Between six and 12 months, babies turn into eating, crawling, cruising machines… and they might even be taking their first steps. These milestones bring with them a world of opportunities for play and lots of toys to support their new skills.
Here's our guide to gifts and toys for 6 month boys and girls.
What they're doing
Rolling Balls
Banging Toys
Bouncing To Music
Playing Peek-A-Boo
Eating
Sitting
Standing
Crawling
Gifts they'll love
Tactile Balls
Jack-In-The-Box
Toy Telephone
Bucket And Spade
Musical Shakers
Play Tunnel
Lift-The-Flap Books
Soft Soled Pre-Walkers
---
OUR PICK OF THE CROP
20 gifts and toys for 6 month olds
With over 15 years of experience and a community boasting over 100,000 Australian mums, we're committed to helping you find the perfect toy for your six-month-old.
Below, you'll find 20 of our favourite picks presented in no particular order. Some are newcomers to the scene, while others are tried-and-true favourites. Rest assured, each recommendation has either crossed our path, found a place in our own experiences, or been enthusiastically vouched for by our Grapeviner community.
Swinging serenity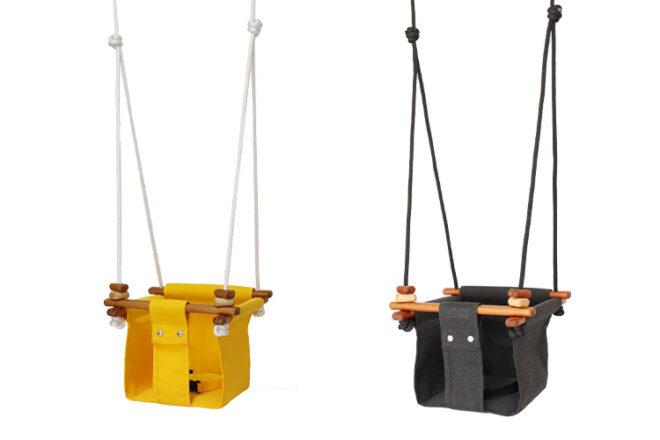 Introducing the SOLVEJ Baby Swing, a timeless and safe joy ride that grows with your child. Crafted with care in New Zealand, it's perfect for indoor and outdoor play and comes in 10 fab colours. Ideal for little ones aged 6 months to 6 years. Swing into fun!

---
Calm your koala

The unique little koala is a calming sensory toy made from the finest medical-grade silicone. Made in Australia, Calma Koala squeezes to make the soft sounds of rustling leaves. Perfect for little hands and water resistance makes for a great bath and beach toy.

---
Loopy delights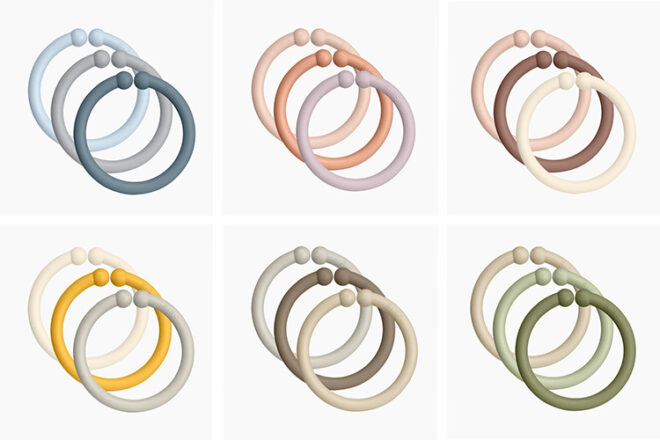 Discover BIBS Loops, the ultimate linking toy for your little one's entertainment and development. These flexible, detachable loops are both practical and playful, perfect for strollers, beds, car seats, and more. Let your child's (and mummy's!) imagination soar.
---
Slothful sleep

Meet Santi, your baby's dreamtime companion. Customise their sleep journey with programmable features, including a cry and temperature sensor. Illuminate the night with a rainbow of colours, play soothing sounds or stream music via Bluetooth, and comfort with a removable beechwood teether.

---
Cube of wonders

Get ready for sensory playtime with the Done By Deer Discovery Cube! It's a magical world of textures, mirrors, and hidden friends, all in one cube. Perfect for curious minds and tiny fingers, this cube is designed to delight and stimulate your little one's senses.

---
Chew crew

Dive into Tikiri's Aussie animal crew, the ultimate bath and teether companions! Crafted from natural rubber, these cuties are eco-friendly and safe. From cuddly koalas to playful platypuses, each stimulates senses, aids teething, and makes a splash in bathtime adventures. Gentle on gums, big on fun!

---
Heart of gold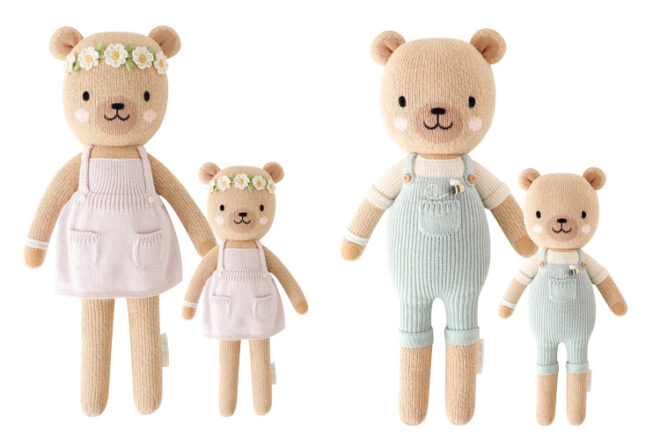 Meet Cuddle + Kind Honey Bears, the perfect snuggle buddies for every mini!  These dolls are a special keepsake, measuring the average length of a sweet newborn. Ethically handcrafted in Peru with natural cotton, they're not just cuddly; they're compassion in action. For every doll, 10 meals go to children in need.
---
Tub time tails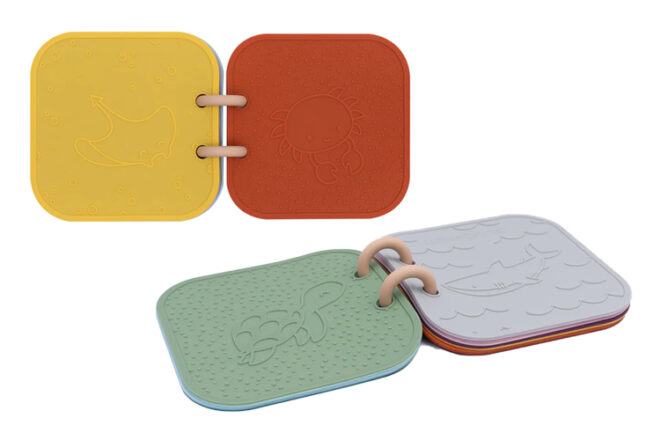 Read all about it! With 12 colourful and textured pages to engage the senses, every component of this bath time book is made from non-toxic BPA-free silicone. It can also be used for playdough, craft or baking and it's dishwasher safe. Hurray!

---
Sensory play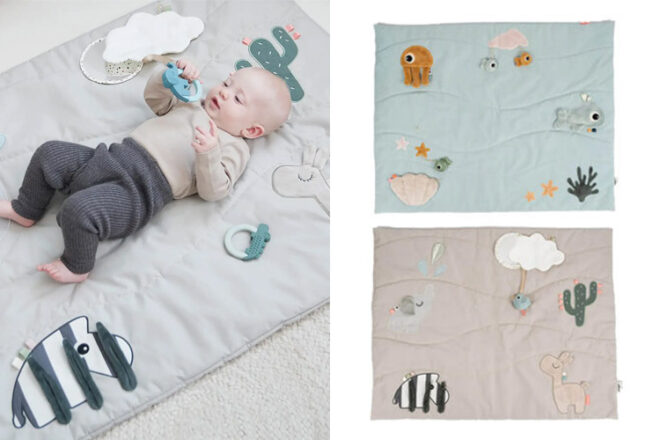 Step into the realm of sensory exploration with this 3D Sensory Play Mat! Designed to captivate little ones, it's not just a mat; it's a vibrant adventure filled with textures and playful 3D elements. Watch your tiny explorer's senses come alive!

---
Musical magic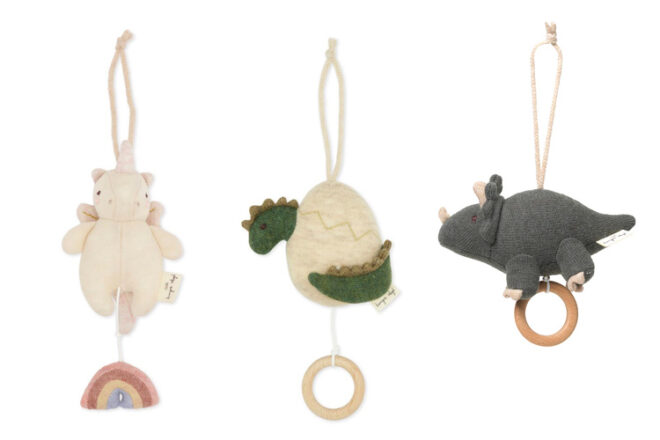 Soft lambswool, playful designs, and soothing melodies—this activity toy is a tiny hands' symphony of joy. The perfect blend of entertainment and comfort, each design serenades your little one into sweet dreamtime. Sleep tight, little friend!
---
Textured tales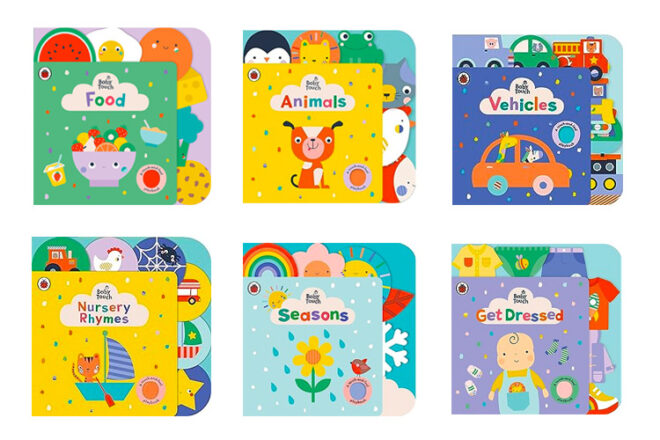 Textured patches invite tiny fingers to explore, making each spread a tactile delight. Sturdy and vibrant, these board books with grabbable tabs spark interaction and play for a happy learning experience.

---
Coiled cuteness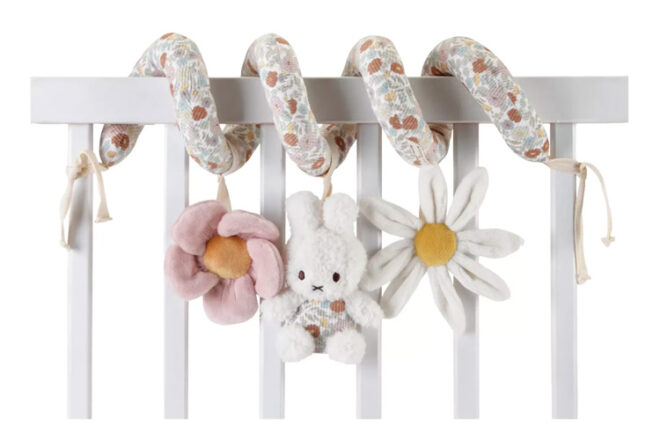 Explore, touch, and play with this adorable activity spiral! Engage babies both at home and on the go, it's designed to enhance their senses and stimulate hand-eye coordination. Easily attaches to the pram, cot, car, or playpen for endless entertainment.
---
More toys we love …

Know a toy suitable for a 6 month old we should add to our list? Contact us and let us know, we've been curating Australia's best baby products into helpful lists for over 15 years and we're always happy to support new brands and businesses.
Find more great gifts for babies:
We've collected a treasure trove of amazing gift ideas, from the latest baby toys from leading brands to quirky boutique finds. There's something for every little Frankie, Isla and Willie.
Gifts for kids are based on play and development, not gender.
Become a Grapeviner mum by joining one of our private Facebook Baby Groups and meet thousands of other Australian mums with kids the same age as yours all recommending their favourite baby products and unearthing hidden baby shops. And you can too!
We want you to know
At Mum's Grapevine, we're a team of passionate mums (with 19 kids!) and over 15 years of experience researching and writing about all things baby and parenting. Our reviews of recommended products, like the ones in this post, may include paid inclusions, but we promise to only feature products that we truly believe in and have used or seen ourselves. We want to ensure that you, our Grapeviner mums have access to the latest and greatest products in the parenting world, and we're committed to maintaining our high standards of quality and honesty. See our Disclosure Policy.
Thank you for trusting us to be your go-to source for all things baby-related.
xoxo