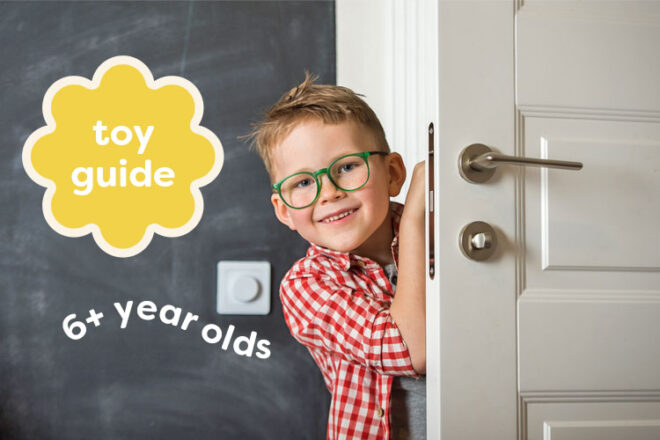 Before you hit the shops, read our curated list of the best toys for 6 year olds in Australia to help get you started in your search.
From the age of six and up, a child is becoming a little person. Their lives revolve around school and friendships, play dates and birthday parties, team sports and dance lessons. They still love a lot of the same activities as before, but they're growing fast and might need a bigger bike or a new helmet.
Look for toys, games and kits that challenge them – they're ready for it!
Here's are guide to gifts and toys for 6 year old boys and girls.
What they're doing
Rapidly Expanding Their Vocabulary
Reading
Learning Numeracy Concepts
Riding A Bike
Monkeying On Monkey Bars
Team Sports And Lessons
Making Up Dance Routines
Going On Play Dates By Themselves
Developing Strong Friendships
Latching Onto The Latest Toy Fad!
Gifts they'll love
A Bigger Bike Or Next-Step Scooter
Magic Set
Figurines
Stationery
Inexpensive Camera
Toy Microscope
Knitting Or Sewing Kits
Jewellery-Making Kits
Sleeping Bag
Sports Equipment
LEGO
Boogie Board Or Skim Board
Hula Hoop
Skipping Rope
Walkie-Talkie
Go-Kart
Construction Kits
Science Kits
Dolls With Clothes And Accessories
---
OUR PICK OF THE CROP
28 gifts and toys for 6 year olds
With over 15 years of experience and a community boasting over 100,000 Australian mums, we're committed to helping you find the perfect toy for your six-year-old.
Below, you'll find 18 of our favourite picks presented in no particular order. Some are newcomers to the scene, while others are tried-and-true favourites. Rest assured, each recommendation has either crossed our path, found a place in our own experiences, or been enthusiastically vouched for by our Grapeviner community.
Couch crusaders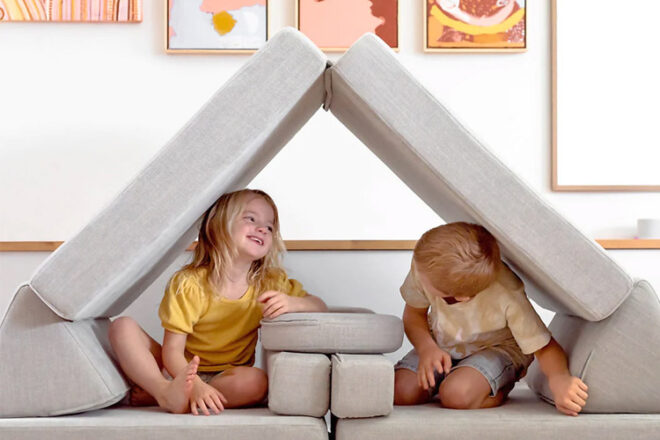 The NooK is a stylish piece of furniture that's made for FUN. With 10 pieces and no rules the NooK Play Sofa is imagination unlimited. One minute it's a sofa, the next it's an obstacle course, and then a cubby house, but no matter what little imaginations throw at it, you bet it will be fun!
---
Attracting fun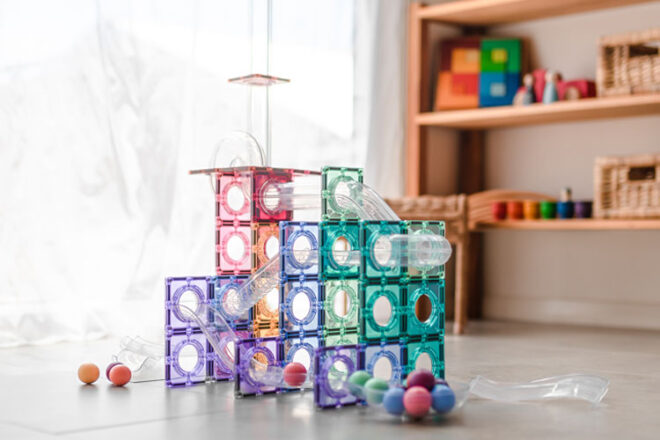 Unlock a world of creativity with the Connetix. This set includes connector tiles, wooden balls, and exclusive tubes that produce unique sounds, adding an extra layer of excitement to racing fun. Whether it's sensory runs, sorting tubes, mazes, or beyond, a variety of engaging activities awaits!
---
Swim, sparkle, repeat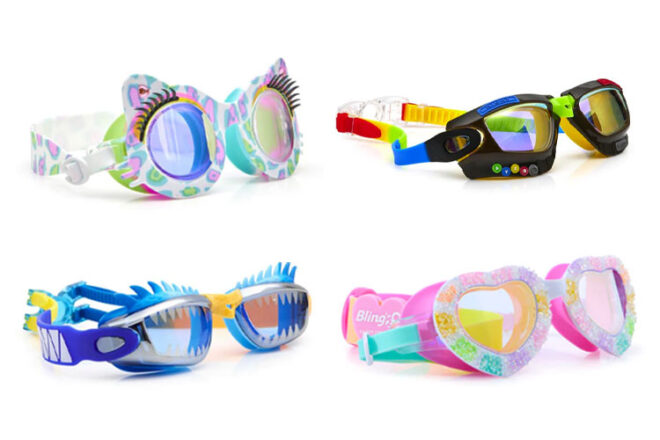 Dive into the perfect blend of sparkling style and underwater excitement. Featuring cat eyes, dragons, princess crowns, hearts, street vibes, sharks, and more, these goggles come with anti-fog lenses and a sprinkle of bling, making them a statement piece that's ready to make a splash.
---
Party down under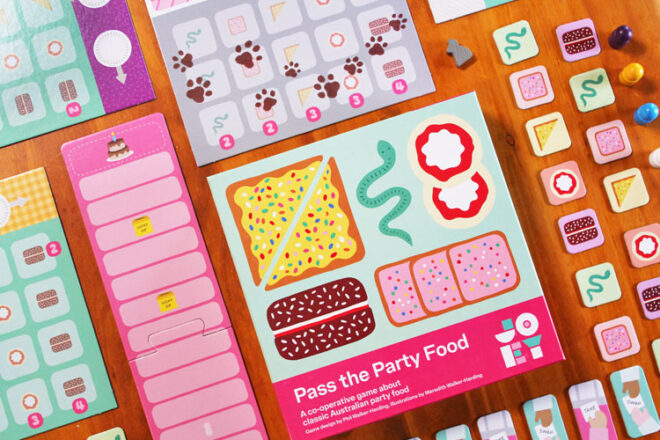 Fairy bread, lamingtons, lolly snakes and more! Players work together to collect treats and share them with friends in this cooperative game about classic Australian parties. Perfect for the whole family, it's a game you'll want to play over and over and over again!
---
Axolotl you need is love
Say hello to Andie and Alice, Jellycat's latest Axolotl additions! In playful shades of pink and vibrant blue, they're all set for hugs and imaginative escapades. Soft and irresistibly adorable, they're the perfect companions for little ones who enjoy diving into the depths of their imagination.
---
Rollin' with the homies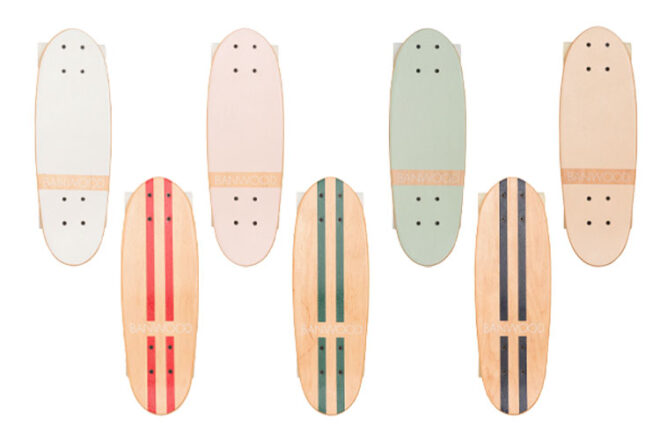 Meet the Banwood Skateboard – a ride for mini rebels in training! Crafted from Canadian Maple, with a foot-friendly grip and dreamy wheels for a smooth and stable cruise. Banwood's collection is all about vintage cool in pastel hues, giving your tots a taste of the rad California 70's scene!
---
Time to shine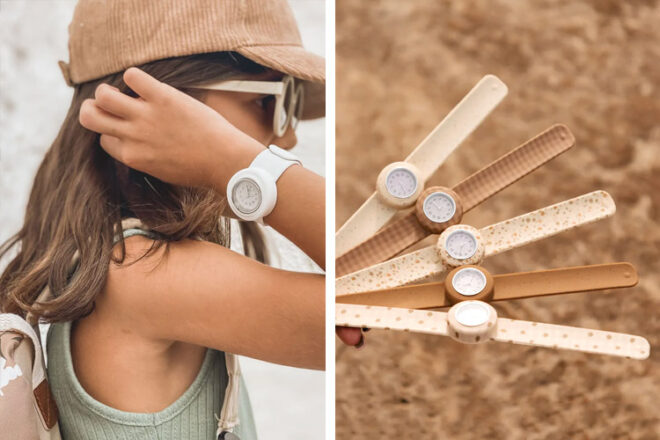 Slap on a Strapies! These 100% silicone, water-resistant, and effortlessly cool watches are the ideal blend of practicality and playfulness for the whole family. Adapting seamlessly to any wrist size and offering a stunning variety of muted shades and designs.
---
You can fix it!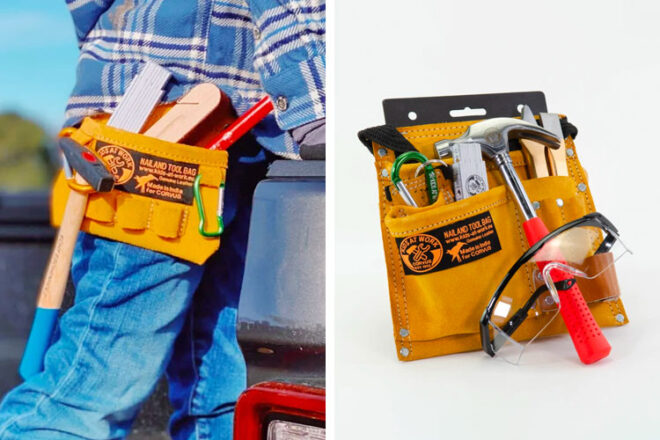 Step into the world of carpentry adventure with Kids at Work's tailored tools for little hands. These pint-sized replicas of adult tools are an invitation for kids to discover the joys of carving, woodworking, and hands-on mischief – a perfect kickstart for every aspiring chippie!
---
Giddy up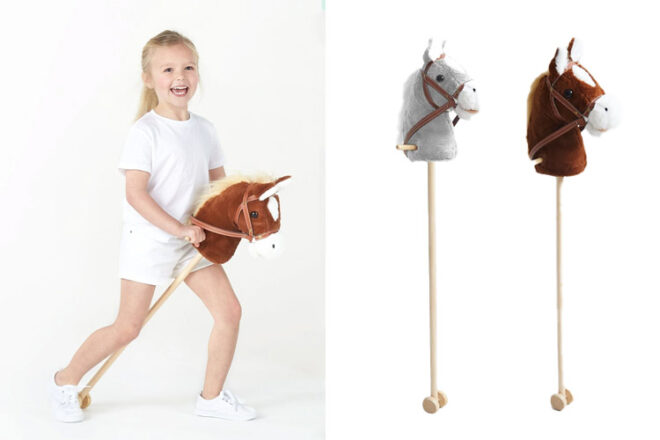 Revisit childhood magic with the HipKids Hobby Horse. Perfect for your little one's development they boost coordination, strength and flexibility. Whether it's indoor adventures or park escapades, this hobby horse adds a dash of imagination to playtime.
---
Friends forever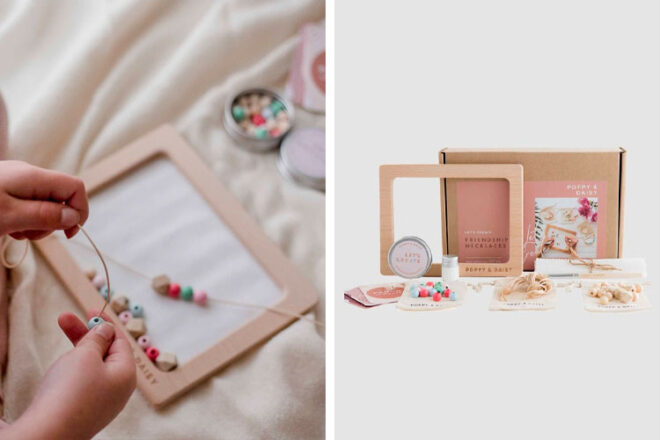 Poppy & Daisy Designs' Friendship Necklace Kit is eco-fab and BFF ready. Create four stunning necklaces with wooden beads and a cotton cord. And the wooden beading board keeps beads in check and three cotton bags make each necklace a gift of joy!
---
Everything is awesome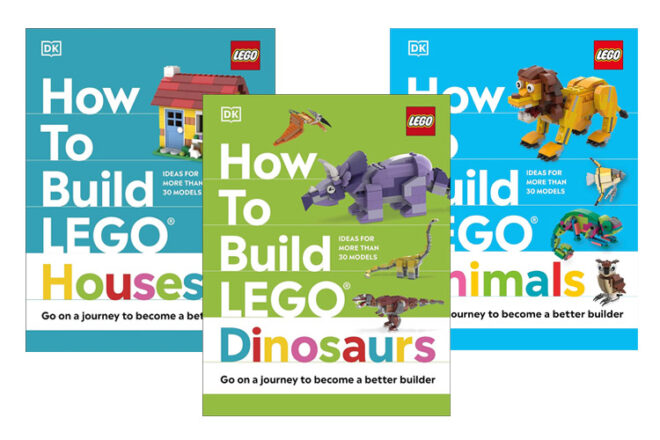 Unleash dino-mite fun with these books! Create 30 LEGO Houses, Animals or Dinosaurs, from the mighty T-rex to the soaring Pteranodon. Journey through building steps, mastering claws, teeth, legs and more, letting your little Paleontologist's dreams roar to life.
---
Strike a pose

Confetti Rebels has got your weekends covered with their DIY Kids Bedazzle Sunnies Kit. Perfect for rainy days, holidays, or just some serious glam fun with the kiddos. Let the Elton John-inspired dazzle party begin!
---
Dino-ROAR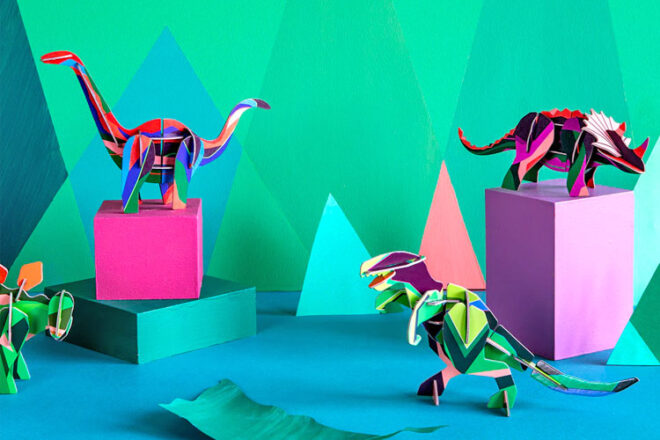 The dino playmate of dreams, Studio ROOF Dinosaur Creative Play kits are the perfect way to keep your kiddo's mind at work. Made from recycled cardboard and printed with vegetable inks, these colourful creatures not only are super fun to build but look awesome displayed in the bedroom.
---
Mini mind marvel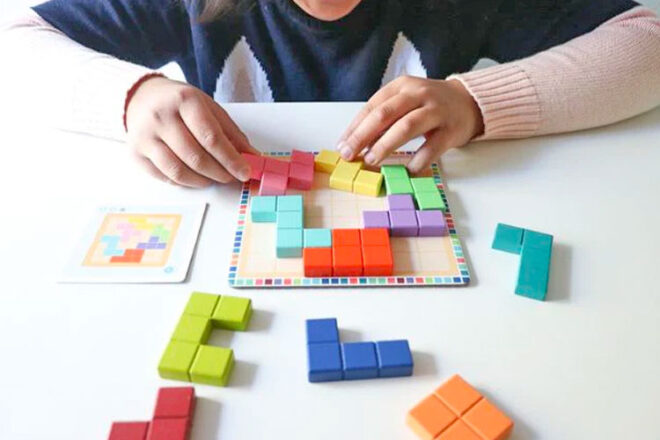 Get those growing brains turning with the Polyssimo Tactic Brain Teaser Game from Djeco. They can reconstruct a perfect cube or tackle challenge cards for brain-boosting fun, all while they're on a playful journey into logic, problem-solving, and basic geometry.
---
The best agenda

Weekly on one side, blank on the other, use the magnetic timber tiles to visually plan your child's agenda together. Boosting their independence and understanding around routines, there are hundreds of add on picture tiles (sold separately).
---
Tightrope tricks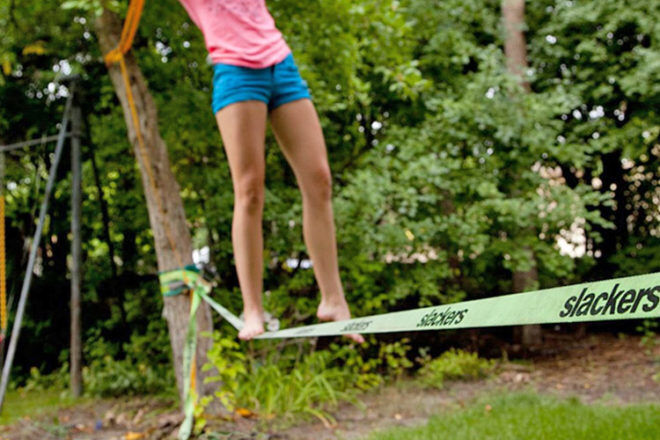 No need to run off and join the circus, Slacklines turn any backyard or playground into tightrope heaven. Attach between two trees and use strength and balance to get across, while hovering just a few metres off the ground. A truly unique toy for 6 year olds and up.
---
More toys we love …

Know a toy suitable for a 6+ year old we should add to our list? Contact us and let us know, we've been curating Australia's best baby products into helpful lists for over 15 years and we're always happy to support new brands and businesses.
Find more great gifts for kids:
We've collected a treasure trove of amazing gift ideas, from the latest baby toys from leading brands to quirky boutique finds. There's something for every little Thomas, Harriot and Macey.
Gifts for kids are based on play and development, not gender.
Become a Grapeviner mum by joining one of our private Facebook Kids Groups and meet thousands of other Australian mums with kids the same age as yours all recommending their favourite products and unearthing hidden childrens shops. And you can too!
We want you to know
At Mum's Grapevine, we're a team of passionate mums (with 19 kids!) and over 15 years of experience researching and writing about all things baby and parenting. Our reviews of recommended products, like the ones in this post, may include paid inclusions, but we promise to only feature products that we truly believe in and have used or seen ourselves. We want to ensure that you, our Grapeviner mums have access to the latest and greatest products in the parenting world, and we're committed to maintaining our high standards of quality and honesty. See our Disclosure Policy.
Thank you for trusting us to be your go-to source for all things baby-related.
xoxo