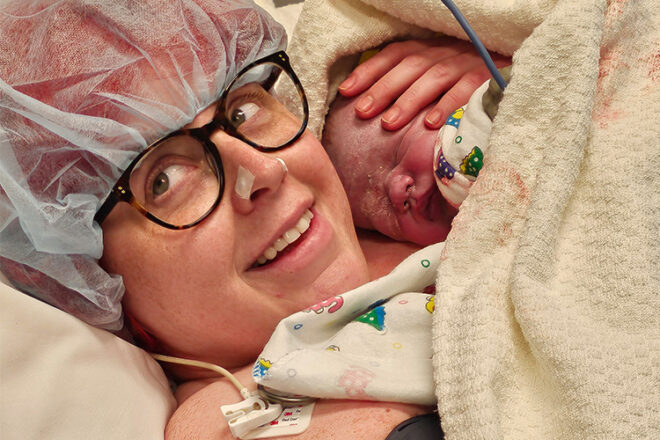 When Nicole and her husband, Codie, found out they were expecting their third child, they were over the moon.
But despite their excitement, Nicole couldn't help but feel afraid about what was to come, after experiencing traumatic c-section births with her two other children, Flynn and Billie.
She decided to do everything she could to make this time different.
Diagnosed with gestational diabetes, again.
"I have always loved birth and desperately hoped for a peaceful, natural, water birth," Nicole shares.
"Due to gestational diabetes, my first ended up being a scheduled c-section and I tried so hard to empower myself with a VBAC (vaginal birth after caesarean) with my second, also a pregnancy with gestational diabetes. It was a traumatic birth that ended up with a lumbar puncture in my spine and an emergency c-section where I was nearly put under general anaesthetic. My baby was immediately removed from me as I was shaking so badly from the puncture that there were fears I'd drop her. Recovery was difficult mentally as well as physically.
"This pregnancy flew by, chasing two other little people and working full time took up most of my time. I passed my first Glucose Tolerance Test (GTT) but failed my second."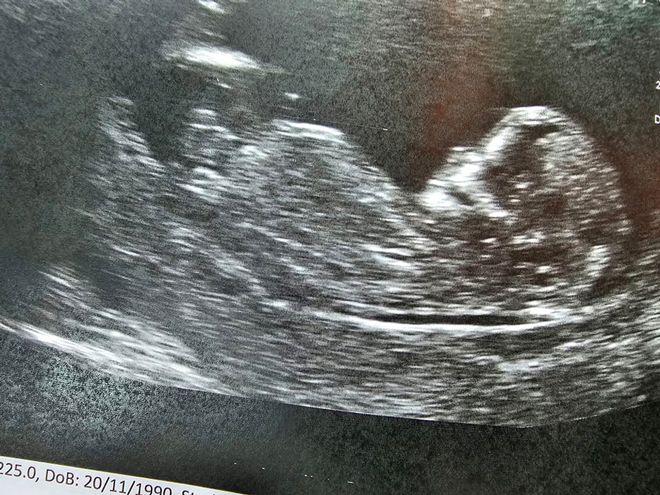 Maternal-assisted c-section
With her hopes for a natural water birth now considered too risky, Nicole turned her thoughts towards achieving a maternal-assisted caesarean – when the mother helps to lift her baby out of her abdomen and onto her chest.
"I spoke to my doctor about a maternal-assisted caesarean and highlighted all the things that meant something to me – delayed cord clamping and immediate skin-to-skin being two of the most important. Both of my doctors validated and supported me. I felt heard and understood.
"Sadly in the final weeks of my pregnancy, I was told my birthing hospital in South Australia could not facilitate a maternal assist. We spoke on how he would lower the curtain at the time of birth and we'd stick to the important parts where possible.
"The day arrived and Codie and I checked into the hospital. We met our doctors in our room and we spoke about how it was 'a beautiful day to have a baby'. The entire medical staff, including some students who were joining us, were incredible. The energy in surgery was positive and warm. As I laid down after the spinal the anaesthetist drew an underwater scene with fish on the blue curtain with permanent texta.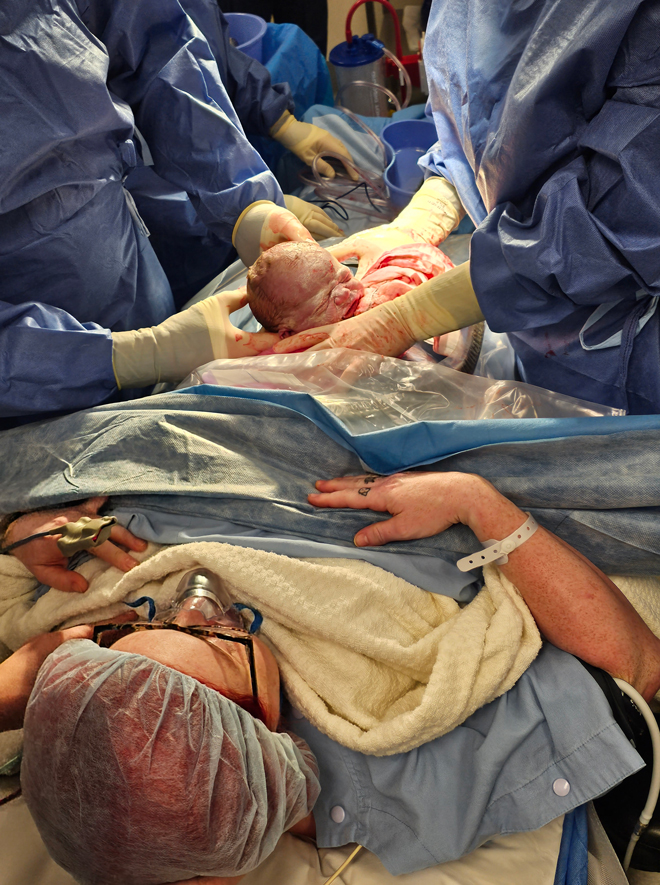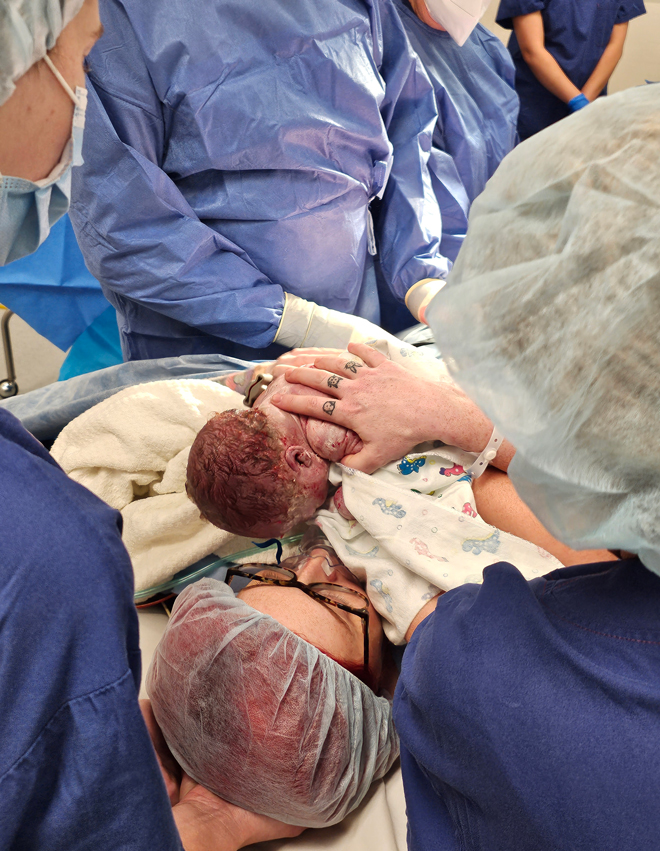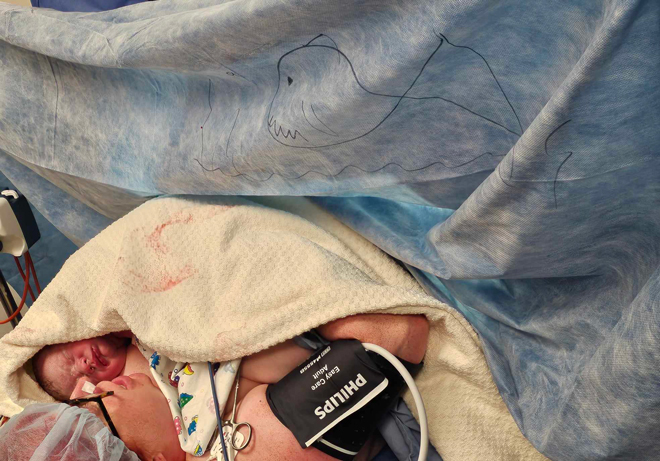 "The surgery started and after a while of waiting I heard my doctor 'drop the curtain'. He then told a student to help me see by holding my head up. There was the unexpected, my baby, still partially inside of me, semi-birthed, waiting for me to watch him enter the world. I was able to watch the birth and reach out for him and bring him to my chest on my own. I had my gorgeous baby on my chest and staff helped move my gown to have him directly on my chest. I realised I had been listened to far more than I had ever thought and I had been gifted the absolute closest thing to a maternal-assisted caesarean without actually having one."
'I felt so understood'
On the morning of September 26, Nicole and Codie welcomed baby Frederick 'Freddie' into their family.
"This c-section healed so much birth trauma and I felt heard and validated my whole pregnancy. We're all in love and the two older siblings were so excited to finally meet him.
"I'm so incredibly lucky to have had the experience I had. I have never felt so understood, heard and validated by a medical professional before. My doctor was also my surgeon on the day and he made every effort to give me the experience I asked for. It was as peaceful, calm and natural as a c-section could possibly be."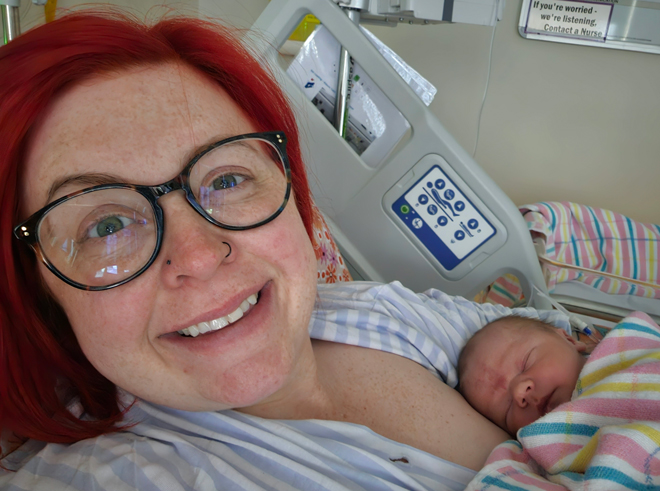 Wow, what a beautiful and inspiring birth story! We wish baby Freddie and his family all the best as they adjust to life as a new family-of-five.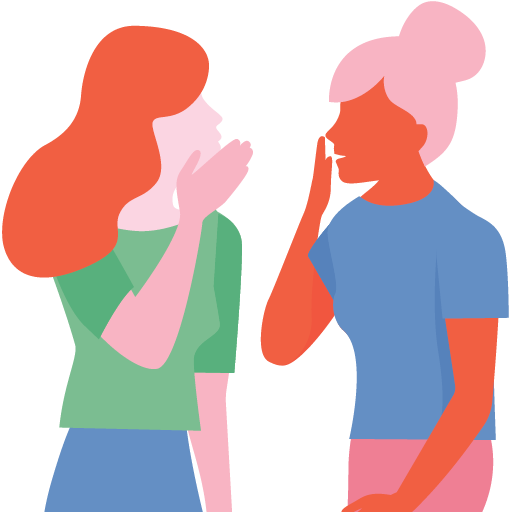 Got your own birth story you're itching to tell? We're always on the lookout for new stories to feature. Submit your birth story.
More birth stories from the Grapeviners…
About to (or just had) a baby?
We know that the wait to meet your baby can be nerve-wracking, but we're here to remind you that you're not alone. Our private Pregnancy & Baby Groups are a great way to connect with other Aussie mums who are due or had their babies around the same time as you.