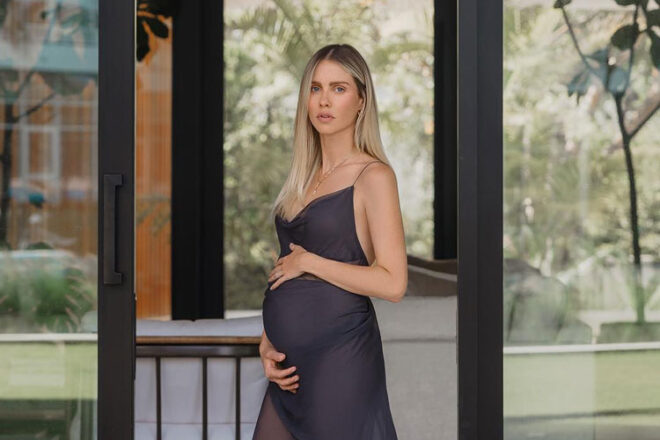 Australian actress Claire Holt along with her real-life leading man, Andrew Joblon, have announced the arrival of their third little co-star, a baby boy named Ford Joblon.
Taking to Instagram the Mermaid Mumma shared the news with her followers after a brief hiatus from social media while she soaked in the first few weeks of little Ford's life.
View this post on Instagram
The name Ford is traditionally a surname that has become more popular as a first name for boys over the years. It is of Old English origin and refers to meanings that include "river crossing" and "dwellers at the ford". It's a strong and simple name with a touch of nature in its roots.
Throughout her pregnancy, Claire shared little snippets of maternity life which included spending time with family, many bump pics and even a European vacation.
In late May following her first trimester, the Aussie star shared a stunning image of herself in a floor-length grey dress holding her baby bump. In her caption, she talked about how she'd written a piece on her blog 'The Corner by Claire Holt' about her first trimester and how she struggled. She finished it off with "Sorry for all the belly cupping I gotta figure out what to do with my hands."
View this post on Instagram
At the end of May, the 35-year-old posted a pic of herself and son James holding onto a gender reveal balloon with the caption: "Any guesses? 💗💙"
View this post on Instagram
Throughout June she shared little moments of her very balanced work and family life, starting off with a TV show premiere where she looked stunning in an all-white off-the-shoulder dress.
View this post on Instagram
She then posted a simple black and white mirror selfie where in the caption she finally revealed the gender of the couple's third child.
"Boyyyy"
View this post on Instagram
In late June she shared a hilarious look into "Mum Life" with a photo of little Elle and the latest way her kids are avoiding eating their food.
"My kids have started meditating at dinner when they don't want to eat and it's a 12/10 avoidance tactic. V impressed. Also could you imagine not wanting to eat pizza (or nap)? Will never understand."
View this post on Instagram
Then like most celebrities in the northern hemisphere summer months, Claire and her husband jet-setted off to tropical paradise opting for the beautiful beaches of Ibiza. Portraying an air of casual and cool the actress showed off her bump in bikinis and matching short and shirt sets – and of course, always keeping it sunsafe with a hat and sunglasses.
View this post on Instagram
View this post on Instagram
The actress also keeping up with her hilarious caption style made a joke about having Andrew take all of her photos like a good "Instagram husband".
"Andy is working full time as an IG husband this trip so it appears they can be trained in approx 6 years"
View this post on Instagram
Of course, she also showed that it's not always the glitz and glam of holidaying for celebrities posting a pic of herself with a huge pile of laundry.
"now that I'm back I realize it's slightly annoying seeing pics of people gallivanting around Europe so here's one of me doing my 5th load of laundry"
View this post on Instagram
Coming to the end of her pregnancy it seemed the soon-to-be Mumma of three had just about had it with being pregnant posting a photo of herself in a dressing gown with her bump poking through and what looks like mascara to be slightly smeared all over her face. She captioned the photo:
"can someone please explain to me how I still have 12 weeks to go I DO NOT REMEMBER IT LASTING THIS LONG"
View this post on Instagram
And after receiving a whole lot of love on that post, Claire shared a picture with her two bubbas sharing her gratitude for the well wishes into her third trimester.
"Thanks for all for the encouragement you guys are the best and I know it's worth itttt!! My sad/nauseous/sciatica girl era will be ova in no time 🤠"
View this post on Instagram
We wish Claire and Andrew all the love as they enter this new realm of officially being outnumbered by their little ones. We can't wait to see the family grow together as a unit of five – congratulations!
Read next …
Missed the latest celeb baby news? Catch up with these articles for all the goss:
And here's a tip: To make sure you never miss any celebrity baby and pregnancy announcements, subscribe to our newsletter, and you'll be the first to know when the stars welcome their little ones into the world!
---
From Mermaid to Mumma: Claire Holt announces third pregnancy
MAY 22, 2023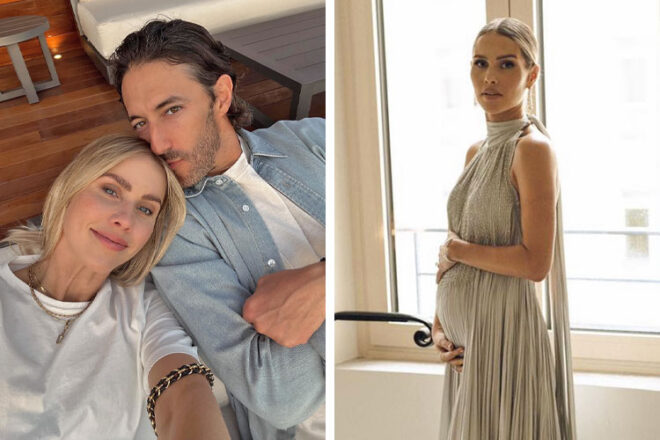 The glitz and glamour of the Cannes Film Festival reached new heights as Australian actress Claire Holt, known for her roles in television shows like H2O: Just Add Water and The Vampire Diaries, revealed a heartwarming surprise on the prestigious event's red carpet. The talented actress took to the red carpet, proudly flaunting her baby bump, making the announcement that she and her husband Andrew Joblon are expecting another baby.
Confirming that she is indeed expecting her third baby, Claire took to Instagram to show off her Cannes Film Festival look.
"Me & no 3 ✨" is what she captioned the photos, which showed off her bump slightly hiding underneath her gown.
View this post on Instagram
Many fans, friends, and co-stars flooded the comments to congratulate Claire on the news including fellow Mum friends like Ashley Greene who wrote: "❤️❤️ congrats beauty" and Mandy Moore who commented: "Awwww congrats friend!!!"
The Brisbane native even got a comment from our favourite ex-wiggle – Emma Watkins! Who wrote: "Congratulations 🧡🧡🧡"
In July 2017, Claire announced that she had started seeing Andrew, a real estate executive and the couple were engaged five months later. "My heart is so full," she gushed via Instagram in December 2017, sharing a photo of her diamond ring.
View this post on Instagram
The twosome married almost a year later in August 2018 in a private ceremony in Beverly Hills.
View this post on Instagram
During their engagement, Claire shared some heartbreaking news on her Instagram that she had in fact suffered a miscarriage in February 2018. In the photo Claire can be seen in a hospital gown and hat, throwing a thumbs up to the camera. She got super real about pregnancy loss with her followers, writing:
"I took this photo 10 days ago, as I waited for surgery after my sweet little baby lost its heartbeat. I sent it to my fiancé in the waiting room to show him that I was ok. I wasn't. I've never felt more broken in my life. I debated sharing this so soon and I'm still frightened about making such a private struggle public, but I'm doing it anyway because it's important. After my D & C, I spent hours on the internet searching for women who had been through it. I was desperate to find someone, anyone, who could relate to what I was feeling. Someone to tell me that the depression and hopelessness were normal. That it wasn't my fault. That I wasn't broken forever. I found a community of women who shared my exact experience. Who were open and vulnerable about miscarriage, something that isn't often or openly discussed. It breaks my heart to think that losing a baby feels like something we have to keep to ourselves. Why is it any different than the death of a loved one? How is it any less meaningful? Here is what I have learned as I begin to crawl out of the dark hole: support is everything. I could not have survived this without the unconditional love of my partner. Despite his pain, he was my rock and my safety net. I will never know how to thank him. I also found that opening up to people is crucial. As soon as I told my story, almost everyone I spoke to told me theirs – their own, their wife's, their sister's. So many people go through it and understand the breadth of pain, yet so few people talk about it."
View this post on Instagram
Since their marriage, the couple have been nothing but busy building their lives together. Toward the end of 2018, the pair announced they were expecting with a very sweet picture posted on Instagram. Claire detailed her excitement and anxieties surrounding getting pregnant so soon after suffering a loss.
"My heart is bursting. I'm so happy to share with you that we are having a baby! It still doesn't feel real. These past few months have been filled with excitement, anxiety, tears, joy, uncertainty but most of all gratitude. You never forget the deep pain of loss. It dims with time but it informs many of your experiences. Our loss earlier this year was the darkest moment of my life. Yet, it made me infinitely more thankful for the precious baby growing inside me today. I want to take a moment to acknowledge all those struggling with miscarriage, infertility or any of the difficulties that come with bringing new life into the world. I know that these announcements can hurt. I've felt it all. My heart is with you and I pray that our story gives you hope. Thank you all so much for your love and support – I can't wait to share this journey with you."
View this post on Instagram
On the 28th of March 2019, Claire and Andrew welcomed their baby boy, James.
"James Holt Joblon ✨
Everything they say is true. There is no love like it ❤️"
View this post on Instagram
Not too long after James' first birthday, Claire announced that she and her family were expanding once again.
"Grateful for this little ray of sunshine in an uncertain time ❤️"
View this post on Instagram
And five months later, baby girl Elle made her way earthside.
"She's here. Our sweet girl, Elle. After 27.5 hours of labour, she flew into the world and expanded our hearts. We are so grateful for our healthy baby and cannot wait for her to meet her big brother."
View this post on Instagram
These days, Claire and Andrew seem to have their hands full respectively with both their four-year-old and two-year-old, and it's safe to say it's only going to get a little more crazy with three littlies under five come the end of the year but we're sure they wouldn't want it any other way.
Congratulations to the growing family, we can't wait to welcome their newest addition!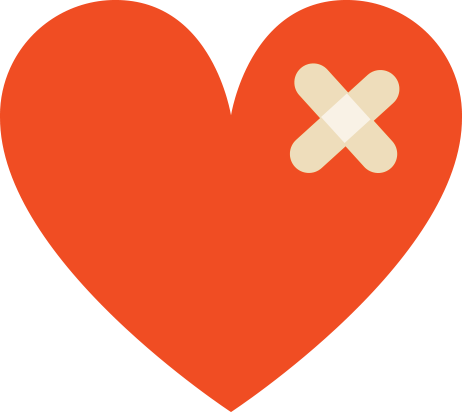 Support Services
If you have experienced infant loss please know there are plenty of support services available to you and your partner including …
SANDS Miscarriage, stillbirth & newborn death support – 1300 308 307
Pregnancy, Birth & Baby – 1800 882 436
Bears of Hope – 1300 114 673
 Read next …
Missed the latest celeb baby news? Catch up with these articles:
Don't miss any celebrity baby news and pregnancy announcements, subscribe to our newsletter and be first with the news.