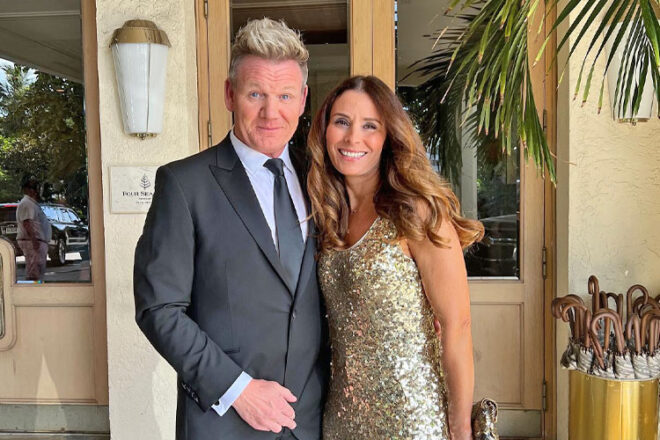 Culinary legend Gordon Ramsay and his wife, Tana, just spiced up their family recipe with a dash of surprise. In a heartwarming post to social media, the Ramsay duo announced the arrival of their sixth bundle of joy, a baby boy, proving that even in the midst of everything else they're cooking up, there's always room for a little more love at their table.
After just celebrating his 57th birthday Gordon and Tana posted some pics to their respective Instagrams to let the world know that they welcomed a little boy named Jesse James Ramsay.
Gordon wrote: "What an amazing birthday present please welcome Jesse James Ramsay, 7lbs 10oz whopper!! One more bundle of love to the Ramsay brigade!! 3 boys, 3 girls…. Done 👊🏼❤️❤️"
View this post on Instagram
While Tana wrote: "It's been a nerve wracking 9 months but we've made it and we have been blessed with this little bundle. Ramsay family definitely complete. Jesse James Ramsay we love you so much ❤️🙏🏼"
View this post on Instagram
The unisex name Jesse is of Hebrew origin, meaning "gift" or "God's gift." It's a name that carries a sense of blessing and special significance. His middle name James, is also of Hebrew origin and means "supplanter" or "one who follows." Throughout history, James has maintained its timeless appeal and remains a popular choice for boys, conveying a sense of strength and tradition.
Big sister Tilly Ramsay, who's followed her Father's footsteps within the culinary TV world, posted to her Instagram sharing her excitement over being a big sister once again. She wrote:
"Welcome to the world Jesse James Ramsay!! Feeling so lucky to have another amazing brother and to be a big sister again!!🫶🏻♥️"
View this post on Instagram
As the Ramsay family expands its table to accommodate their newest member, the joy and love that fill their home are evident. Here's to more laughter and more love – cheers to the Ramsay family and the delightful chaos that comes with their ever-expanding recipe for happiness.
Read next …
Missed the latest celeb baby news? Catch up with these articles for all the goss:
And here's a tip: To make sure you never miss any celebrity baby and pregnancy announcements, subscribe to our newsletter, and you'll be the first to know when the stars welcome their little ones into the world!
---
Gordon Ramsay's wife Tana expecting fifth child at 44
JANUARY 3, 2019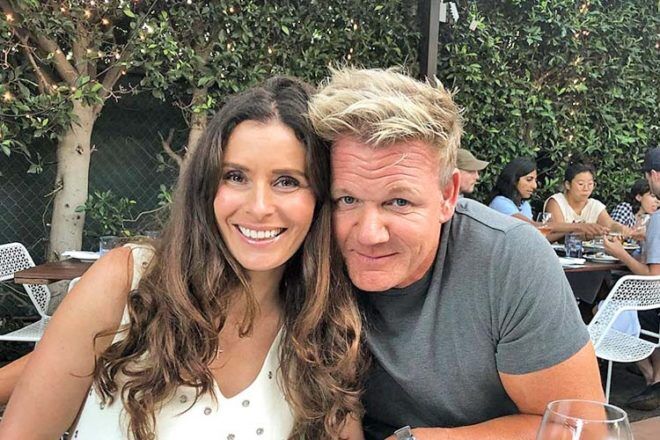 Celebrity chef Gordon Ramsay and his wife Tana have revealed they're expecting their fifth child, three years after suffering a miscarriage.
The couple revealed their New Year joy in an Instagram video featuring their children and the baby bump. Gordon, 52, and Tana, 44, have been married since 1996 and have four children Megan, 21, twins Jack and Holly, 19, and Matilda, 17.
It comes following the devastation the couple suffered in 2016 when they lost their son five months into their pregnancy. At the time, Gordon said, "Tana and I want to thank you so much for your support over the past couple of weeks. We had a devastating weekend as Tana has sadly miscarried our son at five months."
"We're together healing as a family, but we want to thank everyone again for all your amazing support and well wishes."
View this post on Instagram
Read next …
Gordon and Tana are the latest in a long line of celebrities celebrating pregnancies in the prime of their lives. Take a look who else had their bubs when fabulously over 40:
Join your pregnancy group on Facebook
Expecting a baby? Join one of the closed Mum's Grapevine Facebook Due Date groups for non-judgemental support from other mums expecting a baby at the same time as you.
Click below and find your group today.