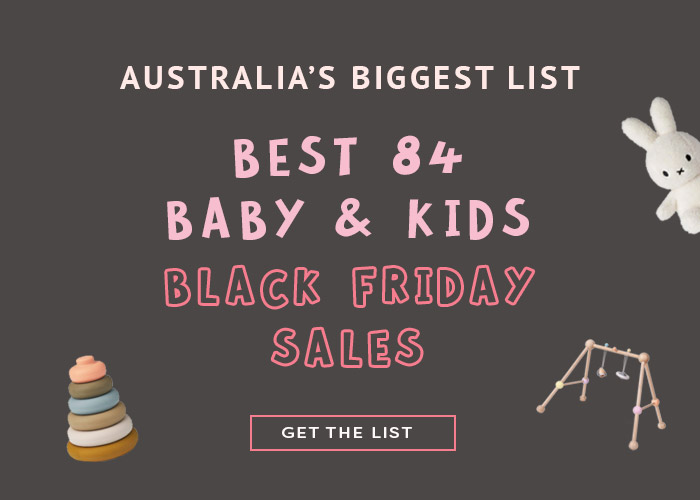 Hear it first on Mum's Grapevine!
Australia's largest curated list of the very best and BIGGEST Black Friday sales for maternity, baby and kids gear. 50% off nursery furniture, 40% off prams, maternity clothes from $10.
Sign up below and be first to the sales as soon as they open.
Happy shopping!
SIGN UP AND BE FIRST TO THE SALES!