If you've been featured on Mum's Grapevine and we've said nice things about you or your products, grab one of these super cute banners to pop on your website and social media pages.
(Right-click on an image and select 'Save Image As').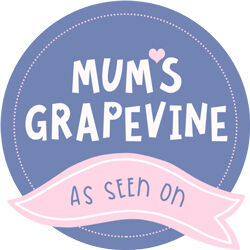 Pssst… Remember to link the badge back to the page you are featured on.
You can also contact us for a custom size. We can do squares. Or circles. But not triangles. Triangles are hard.