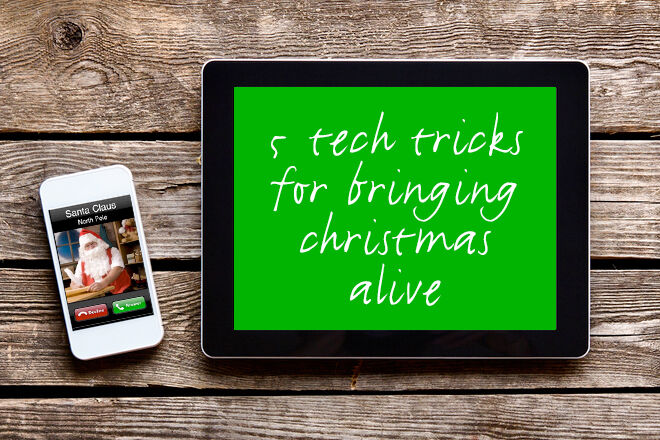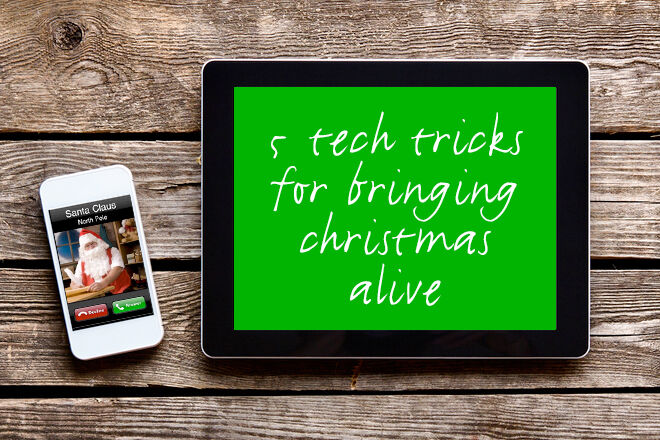 Feeling a little bah-humbug? Raise your Christmas spirits with these fun and quirky tech tricks for bringing Santa and the festive season alive!
1. Portable North Pole

Want to give your kids the most memorable and magical Christmas ever? They will be jumping with joy when they receive a personalised video email from Santa and his elves. The Portable North Pole website allows you to choose whether your child is on the naughty or nice list and if there's a special something they need to work on up until Christmas. Your child will turn into a Christmas angel by the end, doing everything they can to behave up until his next visit on Christmas Eve!
2. Dancing Christmas Elves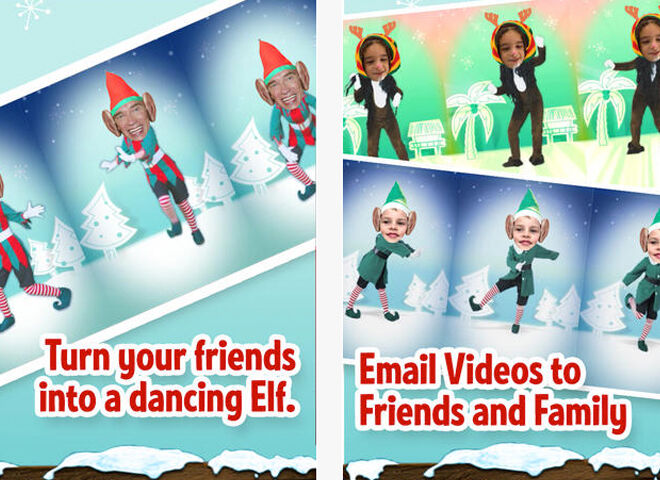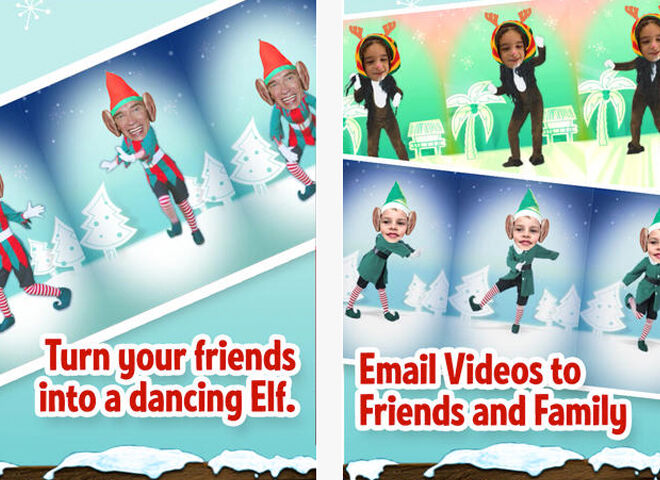 Super Dance Elf Christmas with Friends is a fun way to bring the whole family together, without the added stress of trying to capture the 'perfect' photo. You can create a  family of dancers by using a picture of your face and adding it to an Elf, Reggae Reindeer, Miss Merry Christmas and a girl Elf. You then choose your favourite holiday tune and share it with friends and family. Christmas cards sorted!
3. Parents calling Santa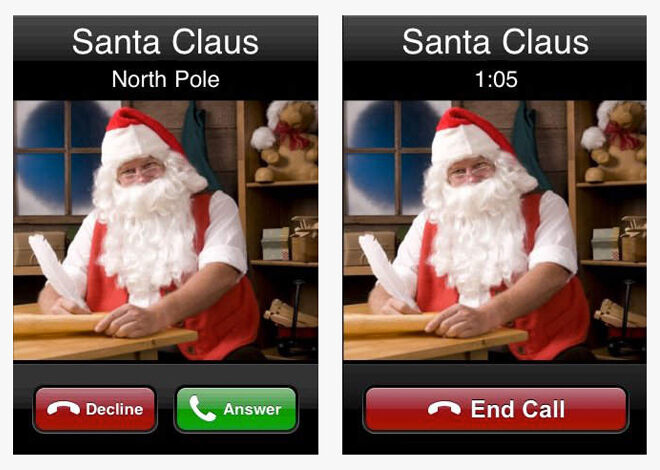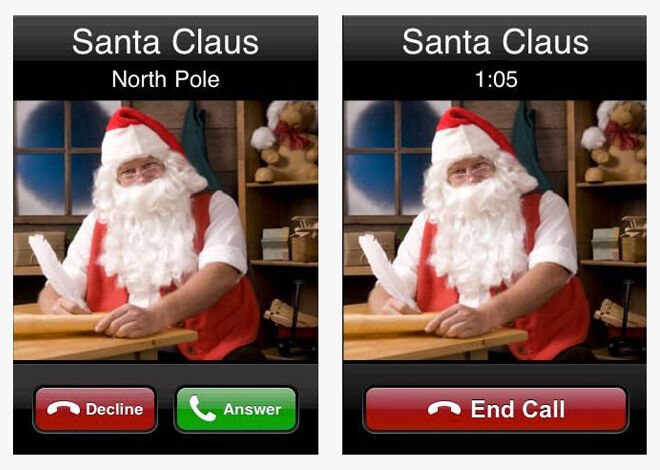 The promise that Santa knows if you've been a good girl or boy is a superpower for parents at this time of year. Convince the kids that Santa is watching their every move and set a timer as to when you'd like Santa to call you (good, warning or naughty call options) – their stunned faces alone are worth the cost of this Parents Calling Santa app!
4. Create a Christmas Tree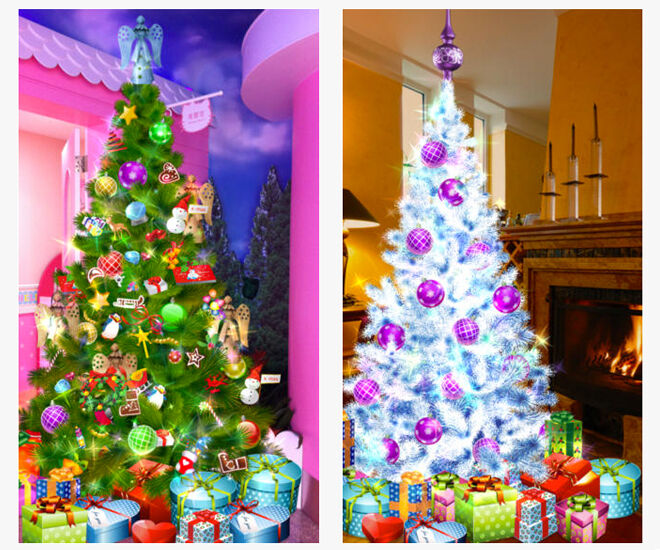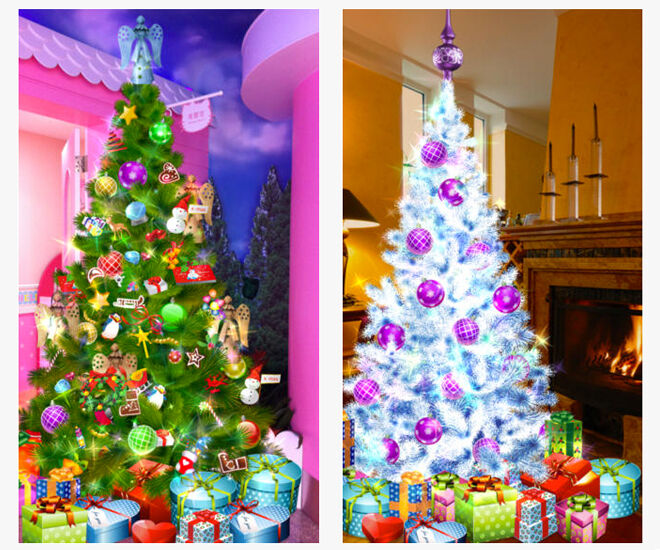 If your favourite part of Christmas is decorating the tree, then the Christmas Tree app let's you do it over and over again. This is a mess free way to decorate the tree with your favourite ornaments and place it in the perfect spot by taking a photo of the backdrop you want. You then sit back and watch your creation sparkle and sway to some Christmas tunes.
5. Santa Booth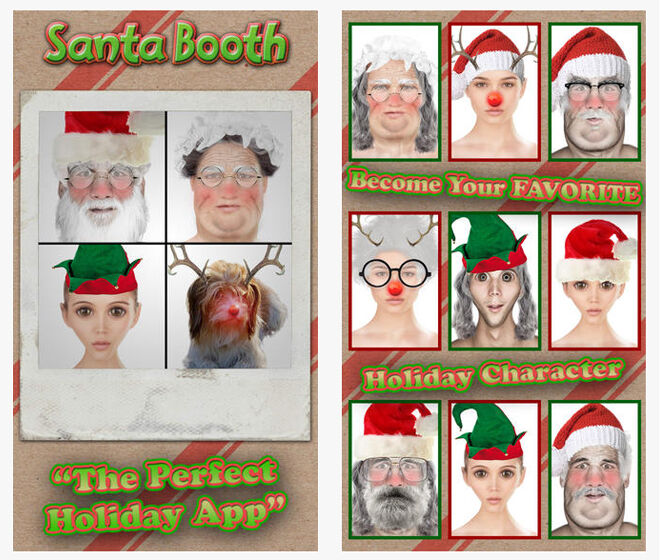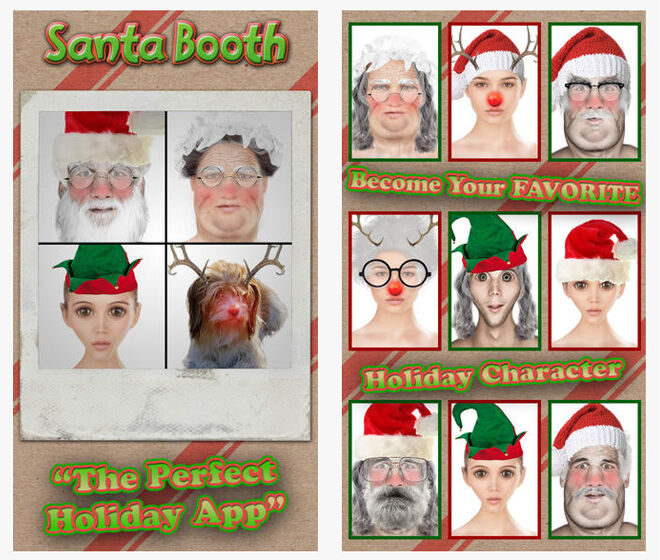 Have you ever wondered what you would look like if you ate too many cookies and grew a beard? The Santa Booth can turn you and your family into Santa Clause, Mrs Clause, little elves and even your pet into a Reindeer! This app will have everyone laughing at this years Christmas party when you show off your new look all the way from the North Pole.