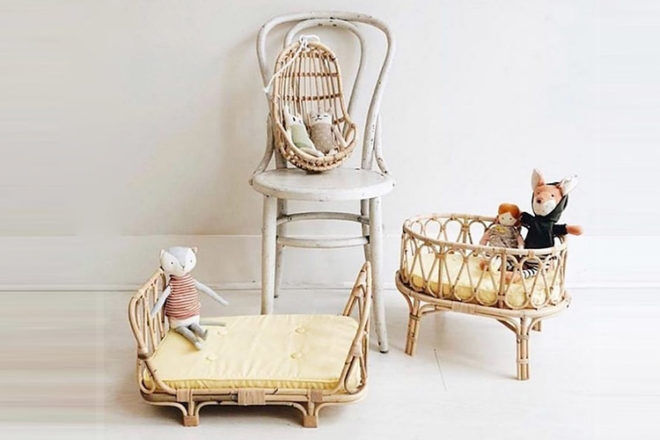 Playtime with their favourite doll opens up the wonderful world of pretend play. And with a few beautiful doll accessories that magical world becomes a whole lot bigger and brighter as kid's imaginations flourish.
From teeny dolls shoes and clothing to tiny doll bassinets we've scoured our favourite shops to find itsy bitsy additions for bae's favourite friend.
Here are 20 doll accessories for imaginative play.
Doll Clothing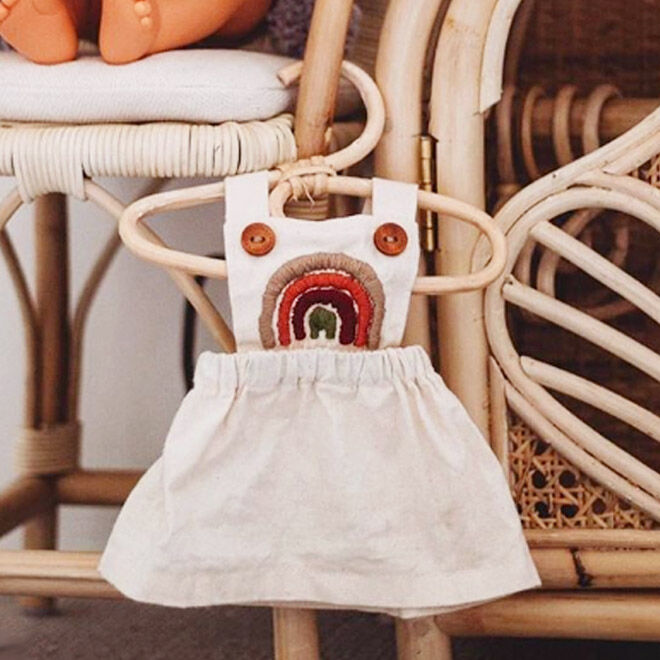 Hand-embroidered and drenched in boho beauty, these darling dresses are being snapped up by kiddies wanting to match their doll. That's right – the dresses are available for dolls and children (up to size 3). We want!

---
Doll Bassinet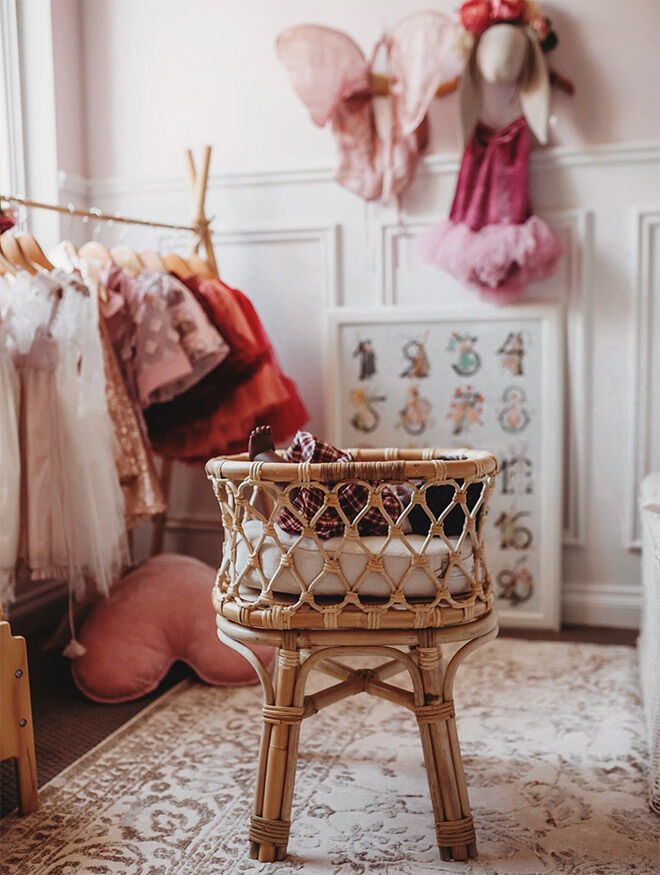 Dolls need a beautiful beautiful place to rest their heads too. Taking the rattan trend to a whole new level, this dreamy bassinet is made by hand and something to be treasured for generations to come.

---
Doll Bed Linen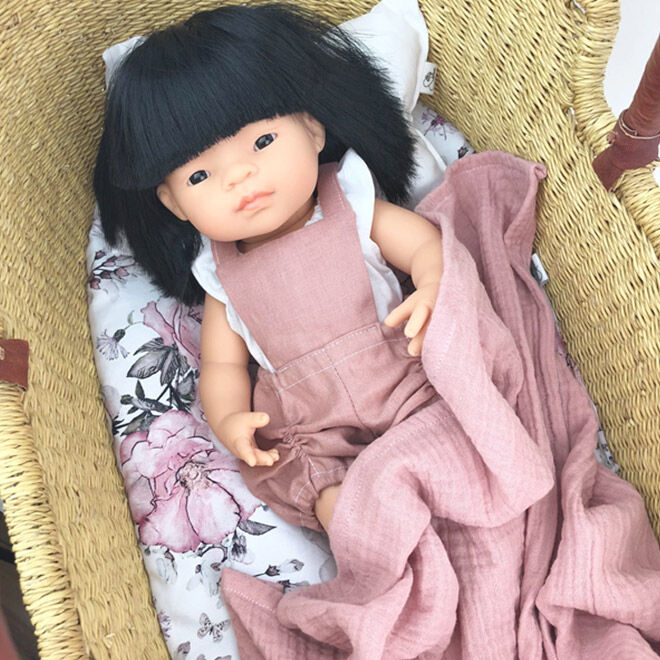 With the bassinet sorted it's only fair to give their tiny friend the fitted sheets and pillows too. Covered in a romantic blush rose print the fitted sheet is designed to fit most dolls beds and baskets.

---
Doll Blankets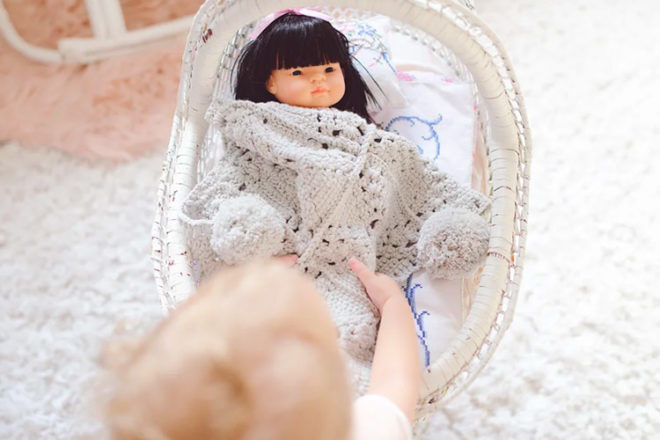 When the summer months disappear and the cooler nights creep in, a luxe cotton blankie will keep their doll cosy and comfortable. Available in white, pink lemonade or mustard.

---
Doll Wicker Basket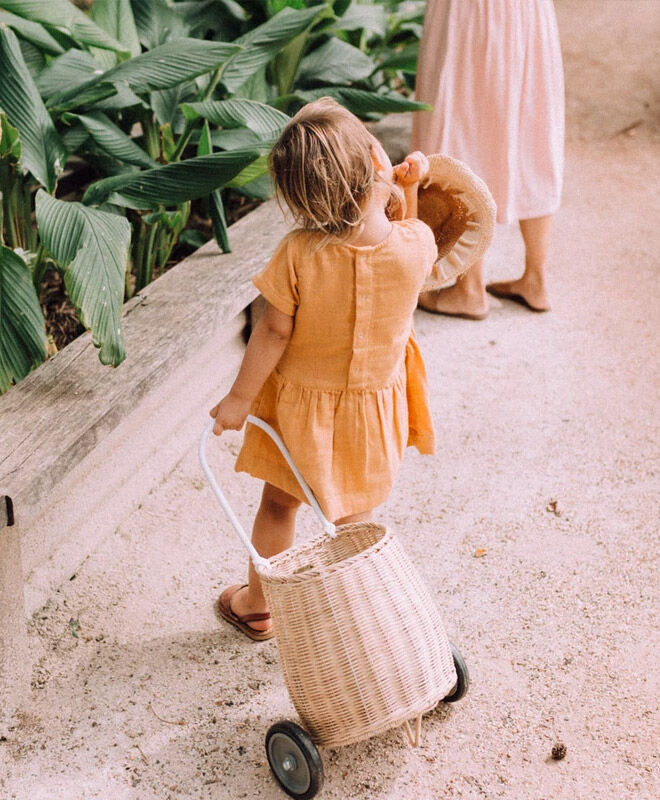 Dolls very rarely stay in one room. This charming basket is the ideal mode of transport for moving their favourite toys from one spot to another.

---
Doll Day Bed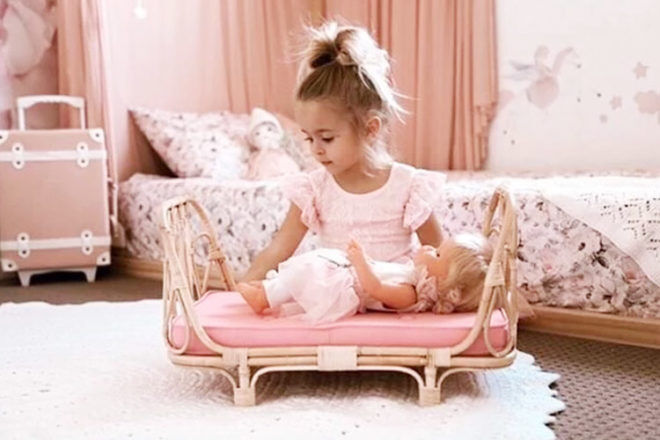 The life of a doll can be exhausting – all that playing, pretending and sitting pretty. A luxurious day bed is just the ticket for popping their feet up and having a well deserved afternoon nap.

---
Doll Swing Chair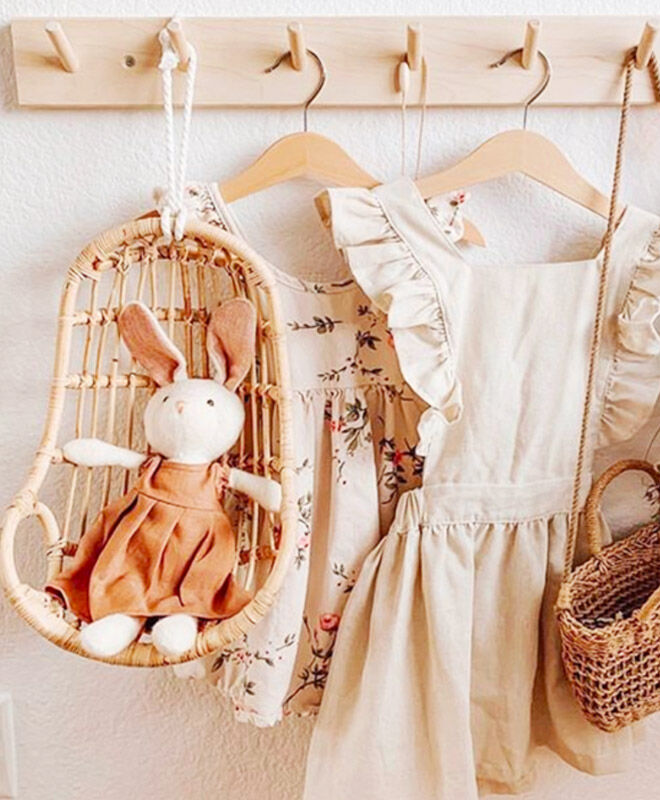 One of our favourite doll accessories to date, this swinging chair screams hippie vibes of the 70s mixed with cool coastal vibes of small Australian towns. We're completely smitten.

---
Doll Shoes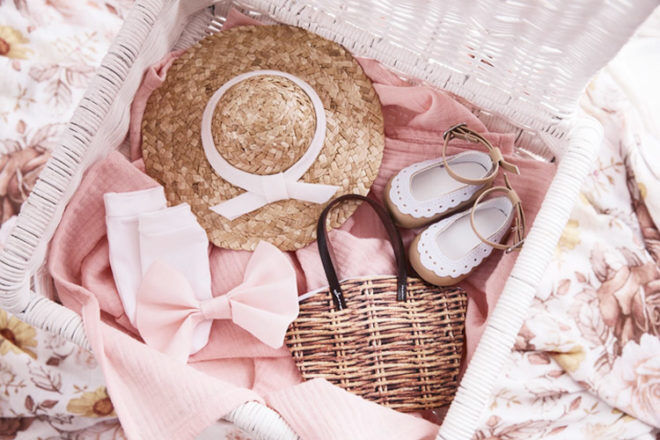 Dress up are even more fun when the dolls can get involved too. With white scalloped detail, ankle strap and buckle these dainty party shoes are all they need to go from drab to fab.

---
Doll Wagon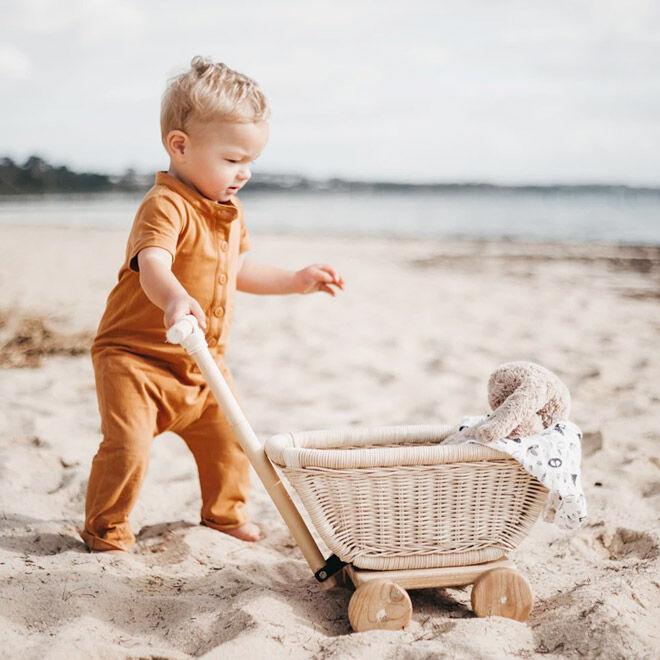 Like a toy box on wheels, this smooth ride is ideal for kiddos running toys from room to room and doubles up as a great place to store them too!

---
Doll High Chair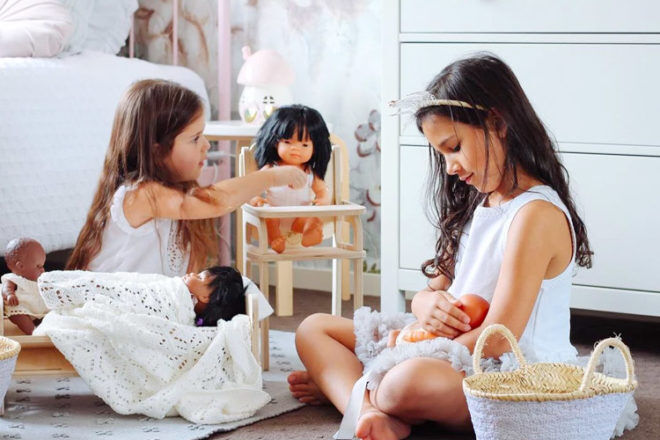 Playtime soon turns into mealtime and just like our tykes, dolls need somewhere to sit. The January high chair is made from premium grade plywood with a unique design that allows parents and children to assemble it together.

---
Doll Sleeping Bag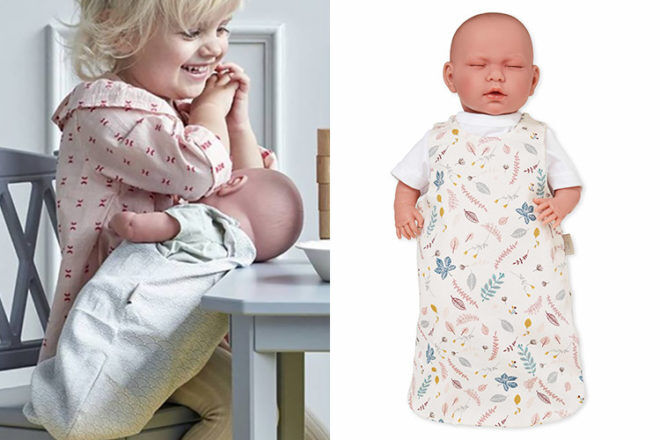 For daytime naps and nighttime sleep, little ones will love making doll snug as a bug in this gorgeous pint-sized sleepsuit.

---
Doll Potty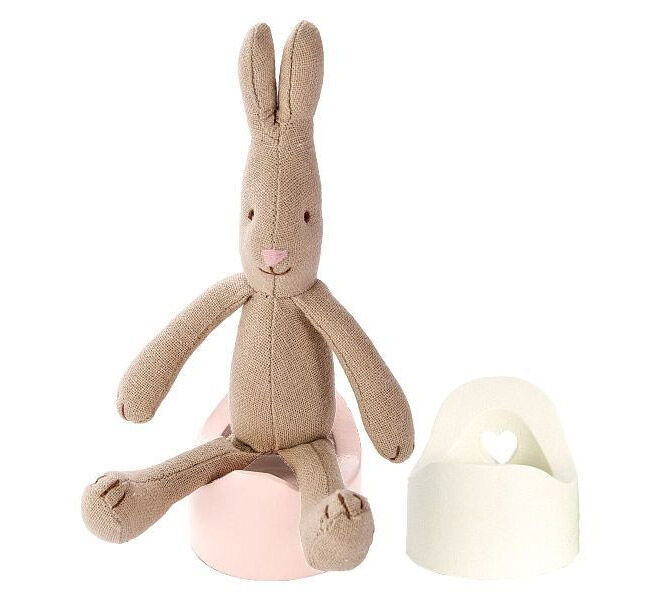 Because dolly needs to go potty too!

---
Doll Teepee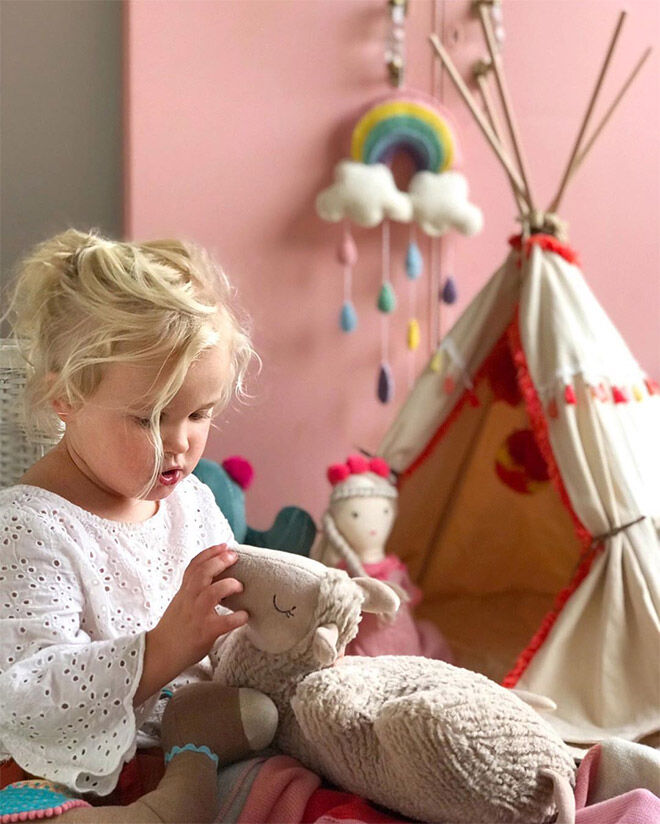 Great for a game of hide and seek, playing indoor 'festivals' or taking the fun outside, these doll's teepees feature a roll-up window, indoor treasure pockets and pretty pom poms. What's not to love?

---
Doll Beach House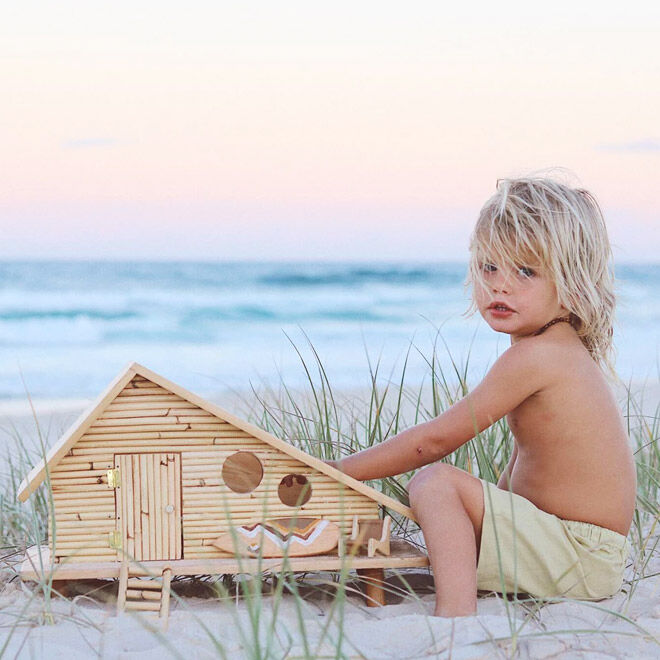 It doesn't get more laid back than your very own surf shack. Made from solid pine and rattan this perfect creation is a dream escape for those tiny (lucky!) dolls.

---
Doll Baby Carrier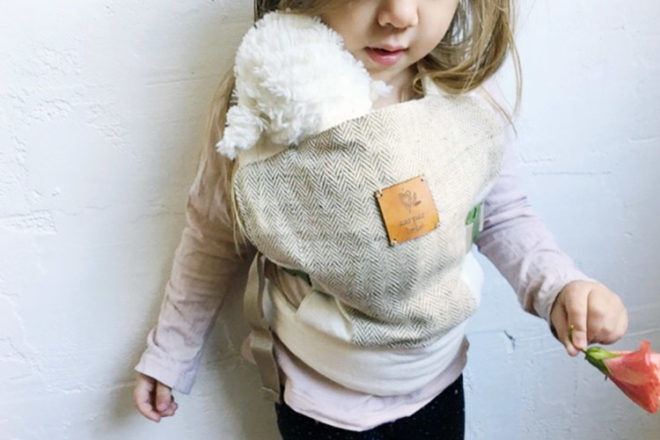 Little ones love to mimic their mummas. With this clever doll carrier, your mini-me can carry their toy while you keep the newest babe close to your chest.

---
Doll Feeding Accessories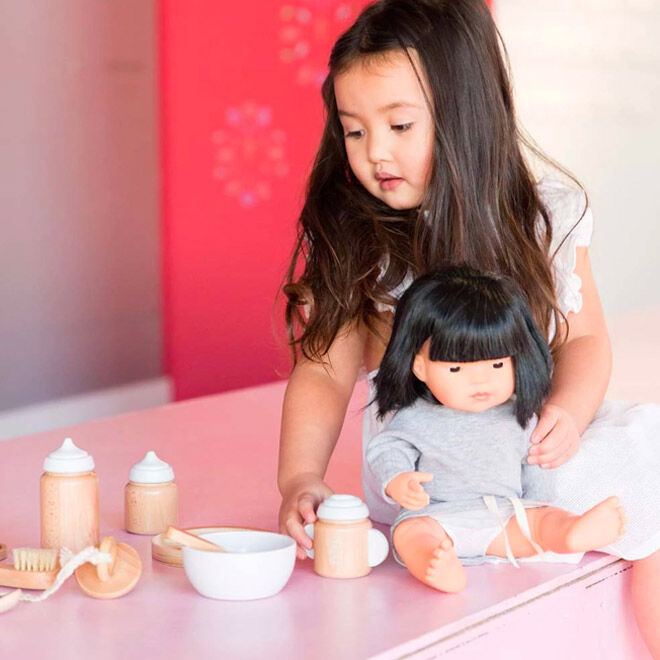 The ultimate doll accessories pack. This cute little kit contains everything your babe and their babe needs for a fun afternoon of play. Bottles, sippy cups, bowls, brushes, teethers – it's all right here!

---
Dolls Pram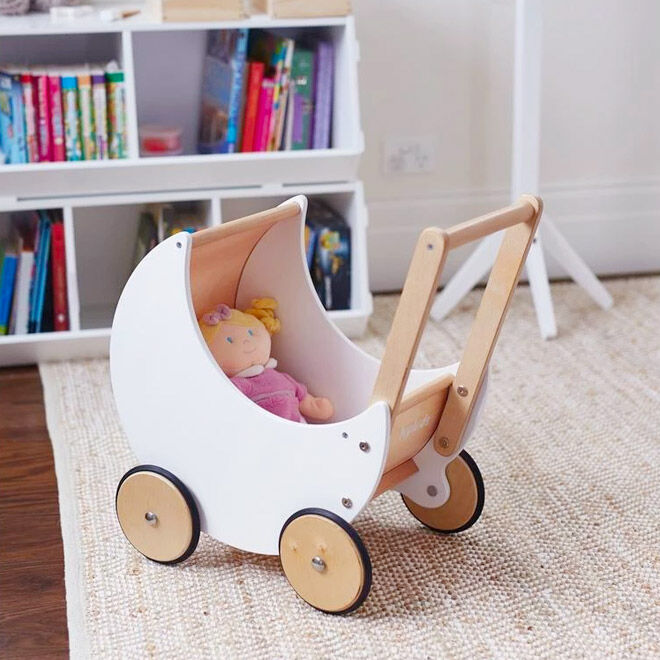 Wheel right this way with a modern take on a traditional child's pram. Made from birch wood and rubber grip wheels this beauty is great for practising those walking skills too.

---
Dolls Cot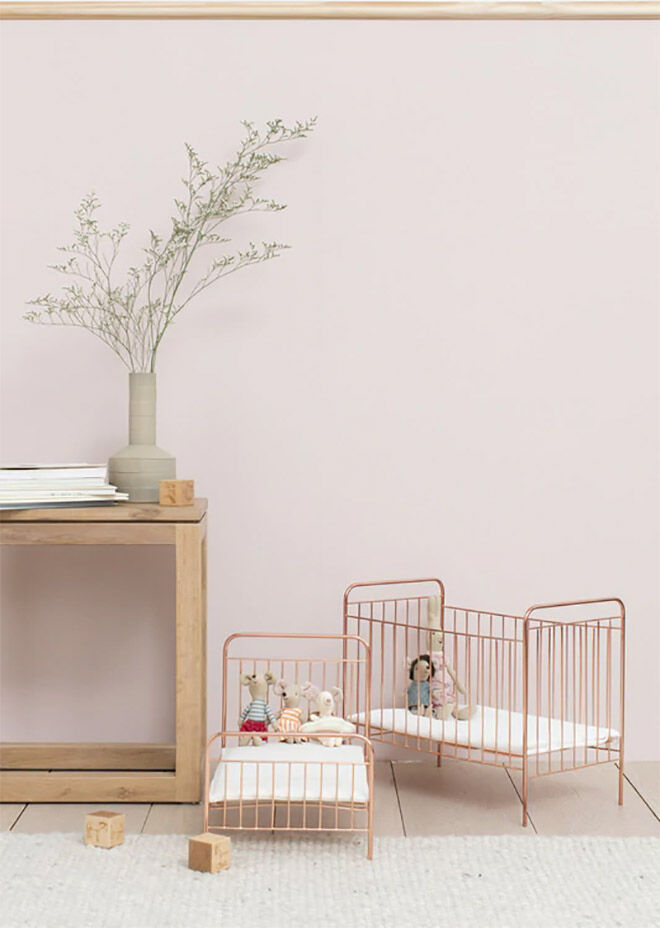 Just like the 'big kid' version, these stunning rose gold cots bring the look of luxe into the playroom. Manufactured with the same care and precision, they're a perfect and oh-so-pretty addition to playtime.

---
Doll Wardrobe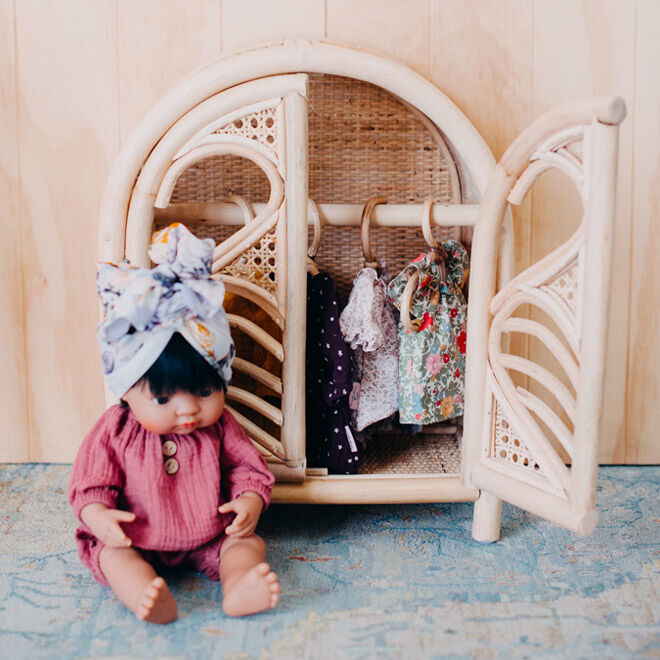 Dolls clothes are far too cute to get lost on the floor. This lovely little wardrobe ensures their tiny threads are always ready for the next round of dress-ups.

---
Doll House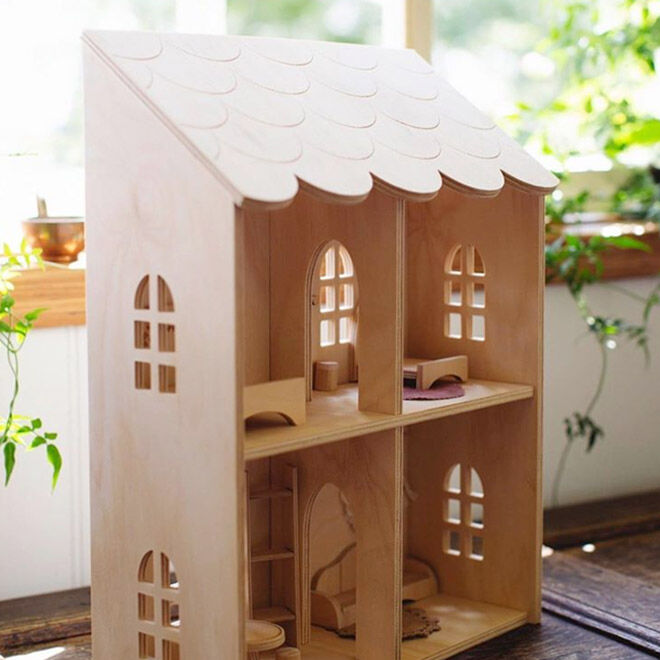 Designed to attach to the walls, this stunning dolls house lets little ones display their dolls with pride. Available with or without furniture.

---

Read next …
Looking for more must-have pieces for playdates? Take a peek at some of our favourites in these next articles …